It's easy to fall into the trap of romanticizing fishermen. It seems idyllic to spend your days catching fish under a big, sunny sky, riding out to sea while the wind and sea-salt spray hits your face and at night sleeping on a gently rocking boat under the stars.
Say any of this to commercial fisherman Mark Marhefka and he'll set you straight. Marhefka has been fishing off the Southeast for more than 40 years. He'll tell you that the life of a fisherman is long hours, tight spaces, and exhaustion. He'll also tell you that it's the only profession he ever wanted, a life on the ocean, working as his own boss.
As a local food journalist, I've become friends with Marhefka over the years. On a recent afternoon I visited him on his boat; I wanted to learn to clean fish. Soon I was glistening in fish scales stuck to my sweaty arms, and when I looked up, Marhefka gave me a thumbs up. He pointed out gills, where to slice a fin, but then he thought better of allowing me to slice that fin. He wasn't about to risk a ruined fish.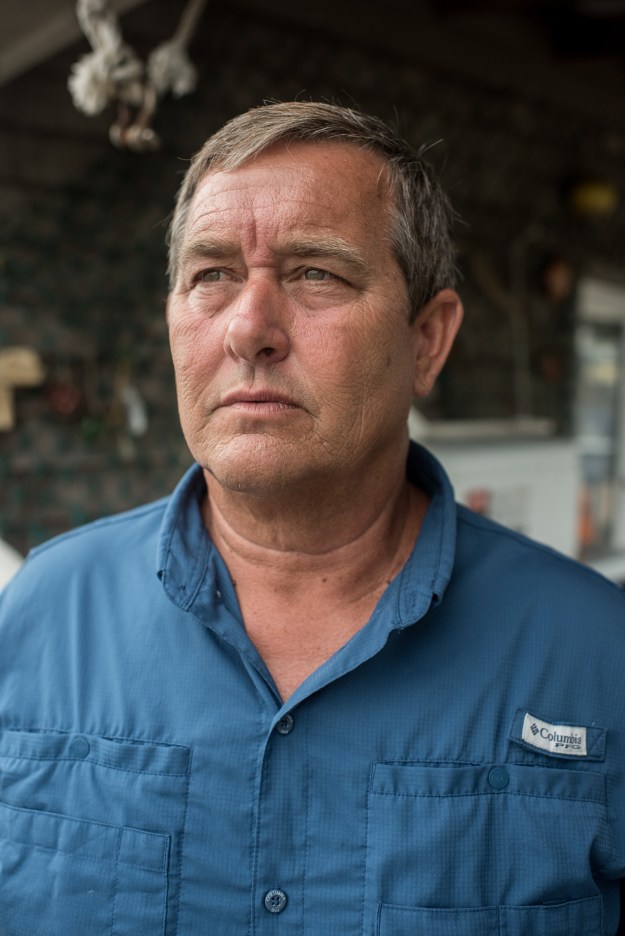 Charleston's restaurant scene has made it a top destination for food lovers from around the world. If you find yourself eating tilefish or triggerfish at award-winning restaurants such as FIG or Bar Normandy or Husk, there's a good chance that Marhefka caught it.
He's the co-owner with his wife, Kerry, of Abundant Seafood, a wholesale operation with a community-supported fishery (CSF), one of the only of its kind in the country. Abundant Seafood sells prized fish like grouper and snapper, but it is best known for bringing bycatch—undercaught, underutilized, and, Marhefka would argue, undervalued fish—to the market. These fish include banded rudderfish, a member of the amberjack family that has a meaty, white flesh, and wreckfish, a mild-tasting, deep-water fish that, Marhefka says, is growing in popularity.
Driven by curiosity and concerns about overfishing, many Charleston chefs—among them Jill Mathias of Chez Nous, Mike Lata of The Ordinary and FIG, and Sean Brock of Husk and McCrady's—are introducing bycatch to their menus.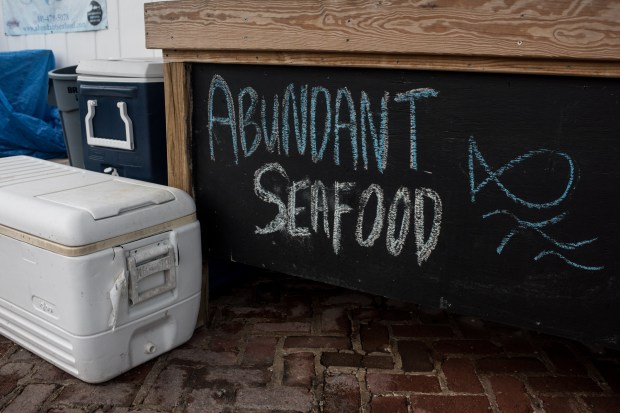 And Marhefka is not just their seafood purveyor. For many of Charleston's chefs he's become a teacher, a wellspring of knowledge about the underappreciated fish off South Carolina's shores— and a trusted friend.
The son of a commercial fisherman, Marhefka began his career the day after graduating high school. In the 1980s he started to fear that whole classes of fish he'd once caught with his father might suddenly disappear from the local waters; it seemed that entire generations of certain species had grown scarce. The system was no longer working. So he did what many in his field, driven purely by short-term profit, might not do: He went to officials and urged them to implement fishing quotas and increase the protected fishing areas.
In the 1990s Marhefka became an official adviser to the South Atlantic Fishery Management Council, for which he participated in stock assessments and identified spawning sites in need of protection.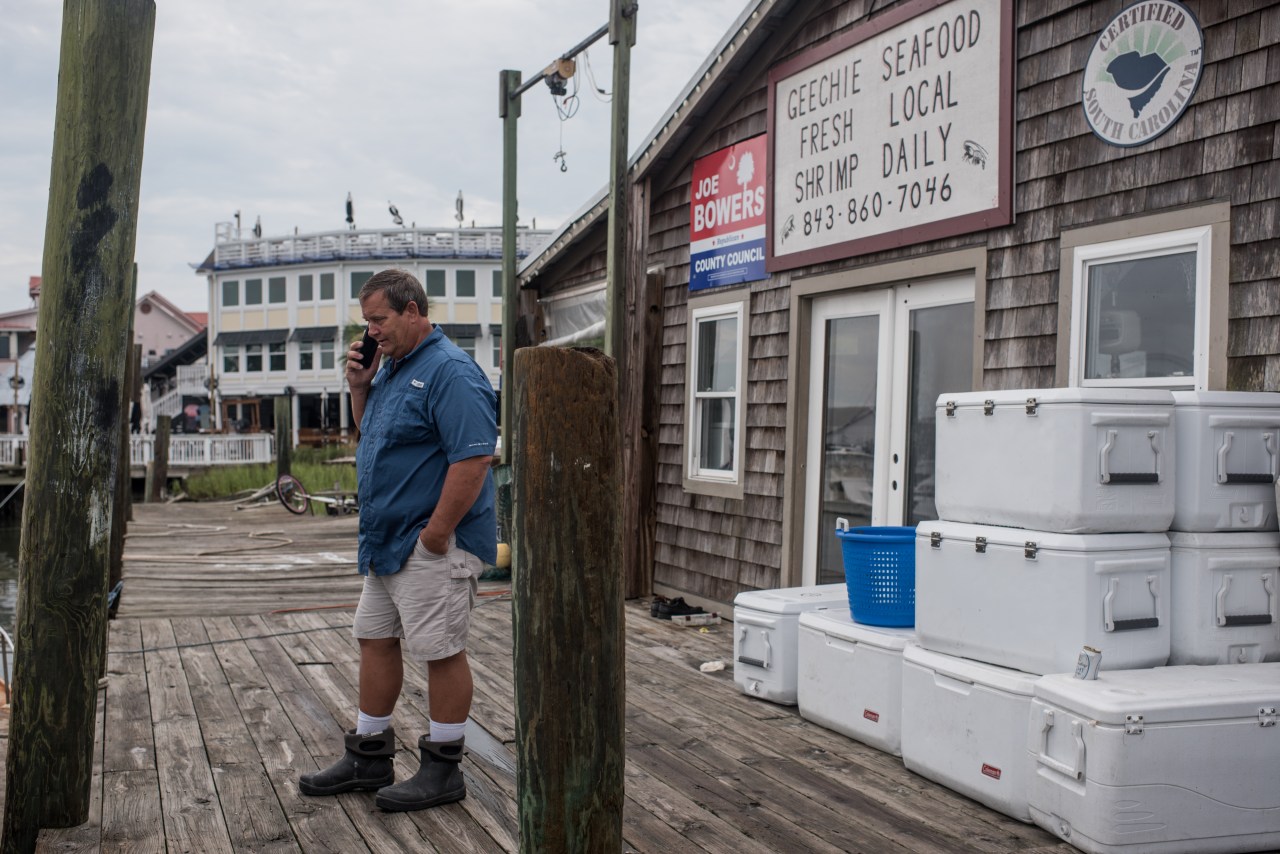 His work with environmental officials changed his outlook. And then it changed his fishing.
"We purposefully broke the system when we started Abundant Seafood," Kerry Marhefka says. Before launching Abundant Seafood she worked as a fishery biologist, helping federal officials designate marine-protected areas off the coast. In 2006, faced with tighter fishing regulations and other financial burdens, the Marhefkas decided to start selling their catch directly to local restaurants. The move allowed them to keep the fish they caught in the local food chain.
In 2010 Abundant Seafood added the CSF: Employing the business model of community-sponsored agriculture, they collected payment at the beginning of the season and distributed directly to the consumer. Currently the CSF has 450 members, each of whom pays $300 for a share (or $150 for a half share) so that they can regularly pick up fresh, dressed fish at Marhefka's dock in Mount Pleasant, 3 miles from downtown Charleston.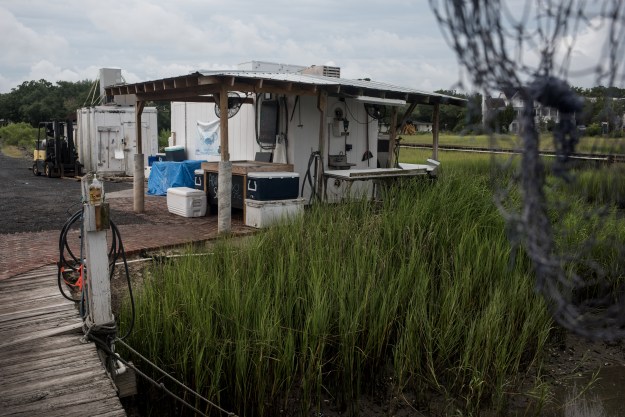 "There is so much out there outside of your typical salmon or whatever basic fish you get from American sushi restaurants," says Shuai Wang, the chef behind Short Grain food truck, one of Bon Appétit's Best New Restaurants in 2016. Wang has used catches like tilefish in his popular O.G. Chirashi sashimi rice bowl and king mackerel, which he pickles for a variety of dishes. "Since I've been dealing with Mark, I've seen and eaten more of a variety of fish than I ever did in my 10 years of cooking in New York," Wang says.
Jason Stanhope, executive chef of the James Beard Award–winning restaurant FIG, is another acolyte. "He's our guru," Stanhope says. "He points in a direction, and that's the direction the menu will go. He's so informed that we simply follow his lead until we catch up."
Stanhope adds that he's eager to keep learning about all the underutilized bycatch off the Carolina coast. "In having and showcasing the best of what is out there right now at every point in the season, we're promoting the future of fishing." Marhefka will show him the way.