The Lower East Side's music history is the stuff of legend. For a while, anyone who was worth anything in music—or art— spent time down there. Hell, even Lady Gaga waxes poetic about her time performing in bars along the Bowery. But it was the 1970s and early 1980s that really solidified the Manhattan neighborhood's reputation as a mecca for punk, hardcore, new wave, and even hip-hop. I never made it to CBGB (an acronym for "Country, Bluegrass, and Blues")—I was 12 when it closed in 2006—but I started listening to bands like the Ramones and Blondie at a young age. It has always been a goal of mine to be a well-rounded listener, so it was only natural that I should hit the LES. Here are some of my favorite songs to come out of one of NYC's most vibrant music scenes.
"Subway Train," New York Dolls, 1973
What happens when a band plays punk music but looks like Ziggy Stardust? You get the New York Dolls. The band members took their fashion cues from glam rock and drag culture while emanating the grittiness of punk, a winning combination that would go on to influence bands like Twisted Sister and Aerosmith. Their penchant for over-the-top antics included stripping to their underwear during sets. Their songs were loud, fast, borderline belligerent, but also sentimental. "Subway Train"—a song about riding the subway to your significant other's place—blends all of the emotion of New York City—love, lust, anticipation—into a screaming yet melodically catchy tune that encapsulates the band and the era.
"Marquee Moon," Television, 1977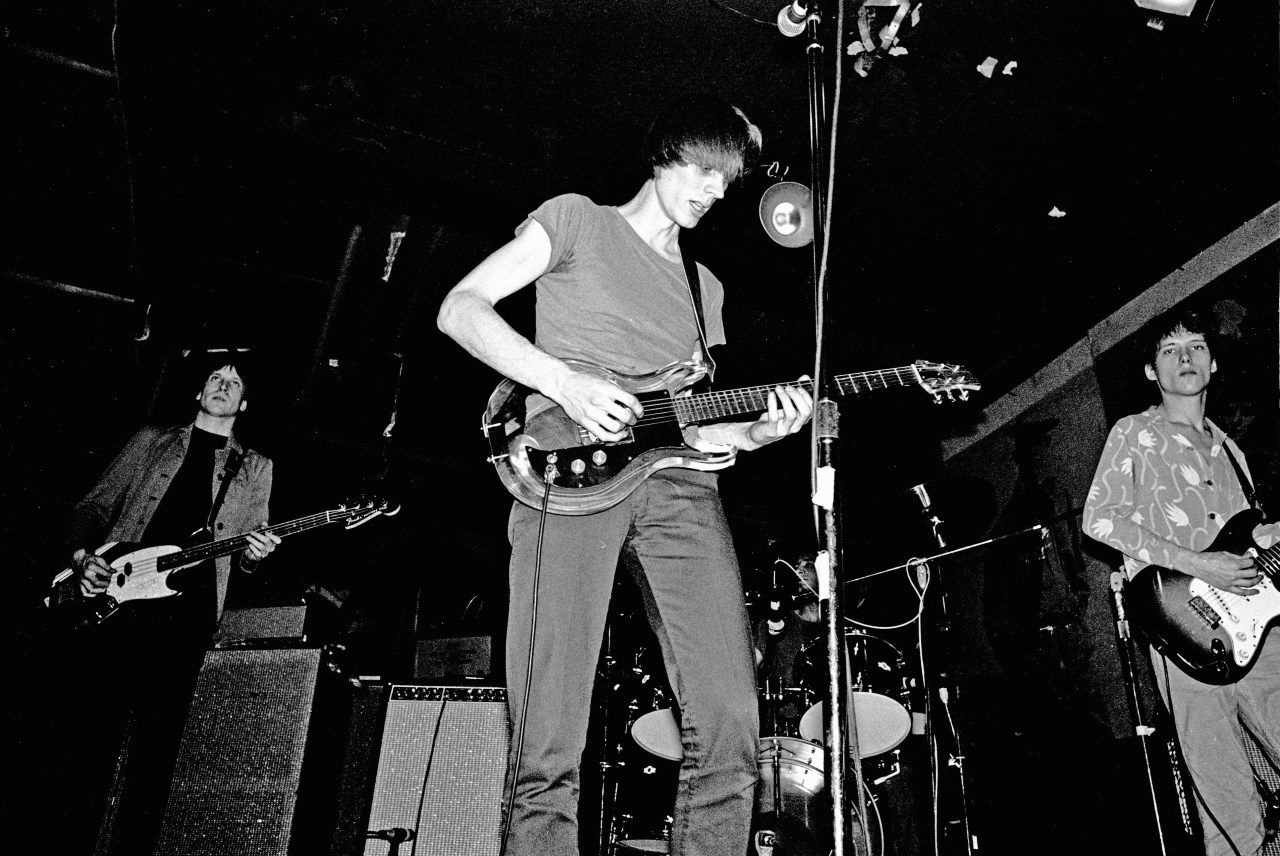 Television influenced everyone around them. Some say they were the first rock band to play at CBGB. The iconic club's owner, Hilly Kristal, reportedly referred to that first show as the beginning of new wave. Some consider Television "protopunk," a subgenre that emerged around the same time as punk but typically characterized by a cleaner, more precise sound. Their Marquee Moon—arguably one of the best albums to come out of the 1970s—exemplifies front man Tom Verlaine's dedication to experimentation and said precision. The lead song off the album of the same name clocks in at nearly 10 minutes and sounds like five different songs wrapped into one. It is the hallmark of the sound that led to new wave and more experimental groups like Sonic Youth and Talking Heads.
"Blank Generation," Richard Hell and the Voidoids, 1977
After departing from Television in 1975, Richard Hell created Richard Hell and the Voidoids. Originally an aspiring poet, Hell performed with his bands (he was a member of Neon Boys and the Heartbreakers before the Voidoids) and published his writings in zines and other independent publications. "Blank Generation" is as definitive of Hell's career as it is of the punk rock genre.
"I Wanna be Sedated" – Ramones (1978)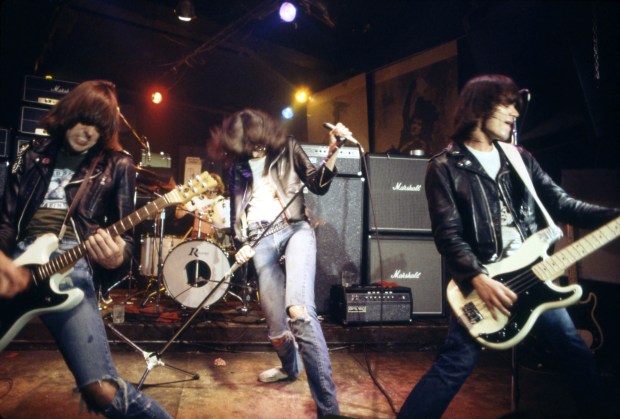 Ramones may be the most well-known punk band to come from New York. With their all-black letter jackets and long bowl cuts, these Queens natives made a stir from the beginning. They were experimental, drawing on various influences, like beach rock, in songs like "Rockaway Beach" and riffing on classics like the Ronette's hit "Baby, I love you." "I Wanna be Sedated" became an anthem for teenage angst—at least it was for mine—and for that reason holds a special place in my black-eyelined adolescent heart.
"High on Rebellion," Patti Smith Group, 1978
Often referred to as "punk's poet laureate," Patti Smith elevated the art form of punk with her sincere, heart-wrenching lyricism. Her band's 1978 album, Easter, blends hard-rocking guitar solos, organ, and so many different vocal stylings that it's hard to believe it's all her voice. Some of her most controversial ("Rock N Roll N*****") and most popular ("Because the Night") songs appear on it. But it is "High on Rebellion" that blends Smith's harsh singing style with her earnest poetry—a perfect mix of her rare gifts.
"Atomic," Blondie, 1979
Of all the acts that came out of the Lower East Side, Blondie probably had the most commercial sound. Previously known as The Angel and the Snake, the band was led by Debbie Harry on vocals and Chris Stein on guitar. Despite their pop sound and eventual commercial success (Parallel Lines was their first album to go platinum in the US), they were very much a part of the punk scene: They debuted hits like "Platinum Blonde" and "X Offender" at CBGB. Blondie's pop-friendly sound was always evolving and experimental. They often blended doo-wop and reggae, making even their traditional pop-rock sound original. "Atomic" is a disco-influenced hit off their fourth studio album, Eat to the Beat. It's extremely danceable and shows yet another side of the chameleon-like qualities of Blondie.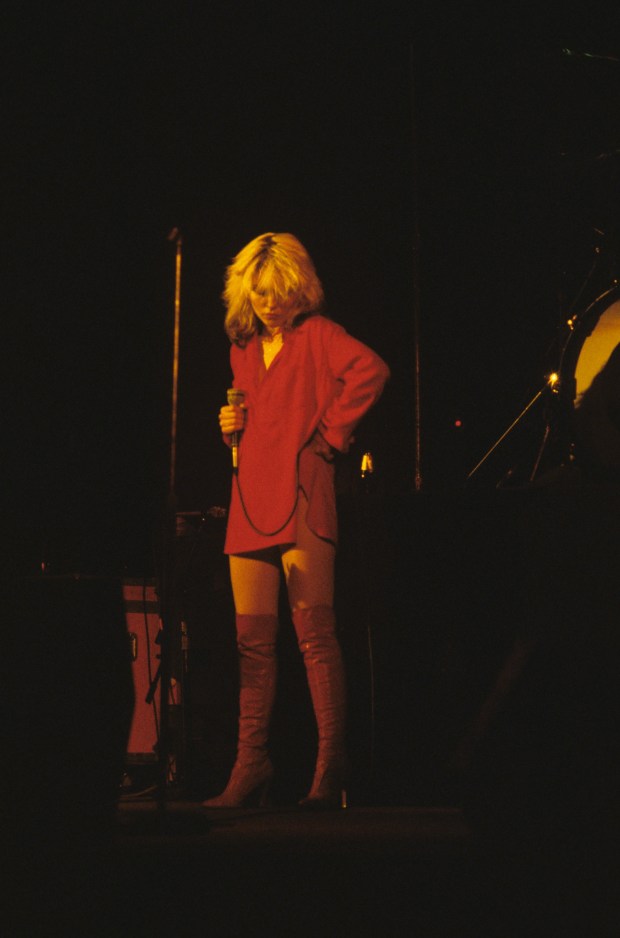 "Born Under Punches," Talking Heads, 1980
Like Television, Talking Heads started out as another regular fixture at CBGB. If you listen to their albums before 1979, you can hear David Byrne, Chris Frantz, Tina Weymouth, and Jerry Harrison veer between punk and a more rhythmic sound as they toy around with different styles. Remain in Light was their second album with famed producer Brian Eno, and it showcases Eno and Byrne's love of global music. Byrne credits Fela Kuti's Afrobeat as one of the main influences on the album. "Born Under Punches" is a no-holds-barred song. It starts with a slap bass that would get anyone bouncing; the lyrics are as affecting as they are zany. By the final minute of the song, you've been exposed to an astounding array of beats and sounds that make it a truly revolutionary song for its time.
"Change the Beat," Fab 5 Freddy, 1982
Fab 5 Freddy—named for the Brooklyn-based Fabulous 5 graffiti crew—was instrumental in bringing hip-hop to downtown Manhattan. Freddy booked Bronx hip-hop pioneers like Afrika Bambaataa and DJ Kool Herc to play at his gallery openings. Freddy once said that his hit song "Change the Beat," which he rapped in both French and English, was just a ploy to attract a French audience. It ended up becoming one of the most sampled songs of all time. He went on to co-host MTV's first rap-focused program, Yo! MTV Raps, on which he interviewed the likes of Tupac Shakur and Biggie Smalls. He even appeared in the music video for Blondie's "Rapture," which paid tribute to him with the lyric Fab 5 Freddy told me everybody's fly.
"Life of My Own," Cro-Mags, 1986
Harley Flanagan is a Lower East Side legend. He grew up there, going to CBGB and other clubs at the ripe age of 12 to play with his aunt's punk band, the Stimulators. When he formed Cro-Mags at the age of 14, he was already well known throughout the punk scene. Cro-Mags played faster, louder, and often more intensely than other punk bands, ushering in a new subgenre of rock called "hardcore." Some of their shows were so crazy that the group was banned from CBGB. "Life of My Own" is an aggressive, fast-paced song that might make you want to jump in the pit.
"Supertouch/S***fit," Bad Brains, 1982
After being banned from clubs in their native Washington, D.C., for being too unruly, Bad Brains headed up to New York to crash with Cro-Mags and other bands while they played gigs around the LES. The all-black hardcore band broke barriers: First of all, there were few black musicians in the punk scene. Second, because they used their background in jazz, they elevated the hardcore genre from being just loud, fast, and aggressive to being a more respected genre. "Supertouch/S***fit" has a classic hardcore sound, and its vocals are the insane part. It is barely coherent in some areas, but the guitar solo around the 0:45 mark adds depth.