There are a lot of Miamis folded into this massive metro. There's South Beach, which lives up to every stereotype in the best way. There's Little Haiti and Little Havana, which still feel like slices of the home country (for now). There's the paint-fresh Design District, which oozes luxury. There's leafy, laid-back Coconut Grove. And of course, there's Wynwood, with a mural for every Instagram aesthetic and enough local craft brews to make any beer snob happy.
And that's just scratching the surface. Miami is a patchwork of many different communities, most of them far more influenced by countries to the south than the rest of the U.S. While you could easily spend an entire vacation just hopping between the beach and popular nightlife spots, you would be missing out on a vibrant cultural mix and a creative energy that has been surging through the city for the last decade. Spare yourself the sunburn and explore.
What to read and watch before you go: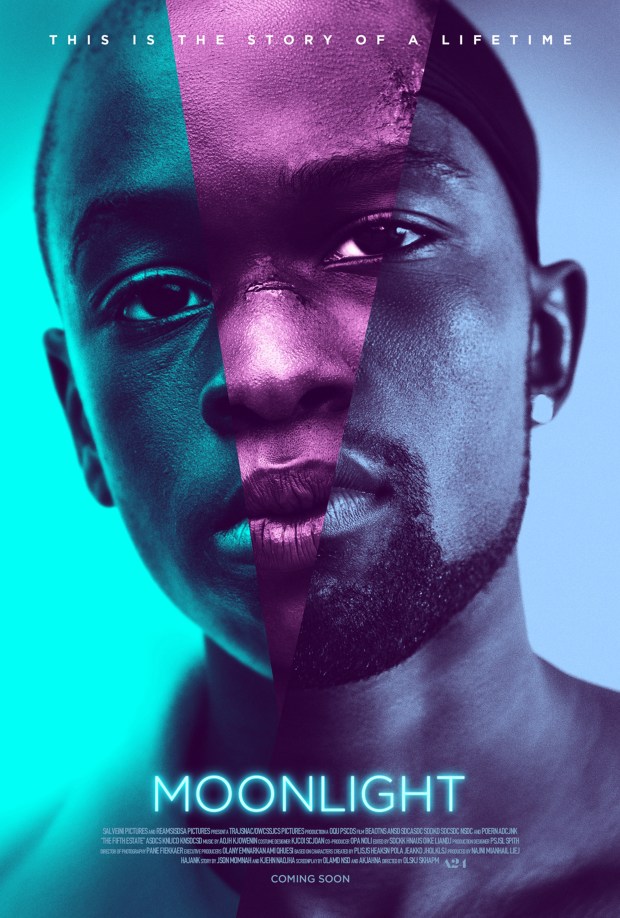 Moonlight (2016)
The 2017 best picture Oscar winner, Moonlight celebrates Miami's normality rather than its excess, and locals love it for that. The movie tells the story of Chiron, a black boy growing up gay in a rough neighborhood with a drug-addicted mother. Written and directed by two of Miami's local sons, it shows the city in all its complexity.
The Birdcage (1996)
This zany comedy, basically a gay reverse take on Guess Who's Coming to Dinner, is all the better because there are definitely couples in Miami like Armand and Albert. Val's father, Armand, is a gay Miami drag club owner, and Barbara's father is a conservative Republican senator. To try to please the future in-laws, Armand pretends to be straight. Hilarity ensues.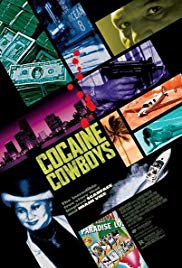 Cocaine Cowboys (2006)
This documentary follows the rise of cocaine and the crime epidemic that followed in the 1970s and 1980s. Through interviews with journalists, law enforcement, former drug smugglers, politicians, and others, Cocaine Cowboys portrays an in-depth, holy-crap-that-really-happened?! look at just how crazy things got back then—and once you're here, you'll marvel at how far the city has come.
How to Leave Hialeah (2009) and The Prince of Los Cocuyos (2015)
If you want to understand the Cuban-American experience, these two will have you covered. How to Leave Hialeah is a collection of short stories by Jennine Capo Crucet that captures all the layers of Hialeah, a predominantly Cuban city on the western edge of Miami-Dade County where it seems half of Miami grew up. The Prince of Los Cocuyos is a memoir by Richard Blanco, the poet for Barack Obama's second inauguration, that chronicles Blanco's experience growing up with immigrant parents and navigating his sexuality and role as an artist.
Anything written by Edwidge Danticat
You can't understand Miami without understanding the Haitian experience, and Danticat is among the best chroniclers of it. Although most of her work is set in Haiti, not Miami, any of her beautifully written books will help you understand Haitians' influence here, where Creole is the third official language.
Words and phrases to know:
Spanglish: Locals will often swap midsentence between English and Spanish. Down here, we call that mishmash Spanglish—and even non-Spanish speakers end up peppering their speech with basic Spanish vocab like mañana and no bueno.
Dale: Pronounced DAH-le, it literally means "Let's go." But depending on the context, it could also mean, "Fine, fine, this conversation's over." Or "Let's party!" Or any number of things that boil down to some version of "OK, let's get on with it."
Jump in we're headed to the beach tonight!
Coño: This is usually said while drawing out the last syllable. It basically means "s***" (and technically means something more vulgar), and if someone is saying it, the person is at the very least annoyed and possibly enraged. This is not to be confused with "eating s***," which is Miami-speak for hanging around talking with your friends.
The Beach: If people say they'll be hanging out on the Beach that night, they're probably not talking about a beach bonfire. Miamians refer to the city of Miami Beach, home to South Beach and separated from the mainland by the Intracoastal Waterway, as simply the Beach most of the time. And yes, Beach residents do call the rest of Miami the mainland.
Know before you go:
1. Lean in. The stiff American handshake doesn't fly here. Don't be alarmed if you get introduced to people and they lean in for un besito (a kiss on the cheek). It's how we say hello, goodbye, and sometimes even "Nice to meet you." (But it's just one kiss here, not two like in Europe.)
2. How to order coffee. Ordering coffee is a little more complicated than knowing that a tall is actually a small. Order wrong and you may be pacing your Airbnb on a potent mix of caffeine and sugar all night.
Cafecito

: a single serving of Cuban coffee about the size of an espresso shot. It will be dark, intense and very sweet (unless you ask for it

sin azucar

and sweeten it yourself)

.

Colada

: There are few Miami rituals more authentic than ordering a colada and sharing it with co-workers. It's typically smaller than your average cup of American coffee, but don't

drink this all by yourself. The tiny cups the waiter gives you are for sharing it with friends, because the amount of caffeine and sugar in that cup shouldn't be ingested by a single person in one sitting.

Cafe con leche

: This is steamed or boiled milk, cut with a shot of Cuban coffee. You'll probably be asked if you want it light (

clarito

) or dark (

oscurito

)—that is, how much coffee you want in it.

Cortadito

: This is basically the reverse of a cafe con leche. It's a cafecito cut with steamed milk. Ask for it with evaporated milk (

leche evaporada

) instead for a special treat.

Ventanitas

: Chances are you'll order your Cuban coffee from a

ventanita

(a little window). Ventanitas are to Miami what bodegas are to New York: tiny, life-giving essentials to which people have a fierce loyalty. Most Cuban restaurants have one of these on the outside where you can stop by to grab coffee and quick bites like croquetas, empanadas, and tostadas.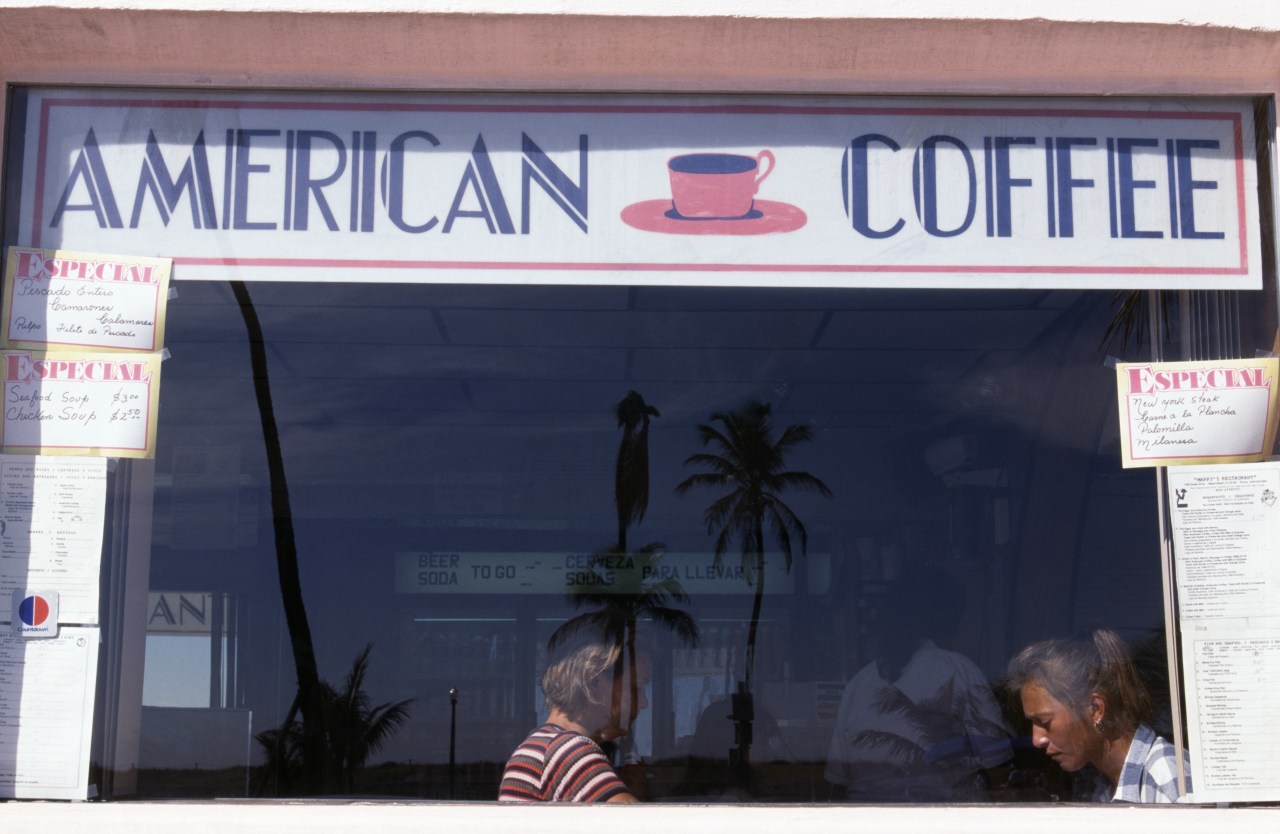 3. Get off the beach. Our beaches are great, and there's one for every mood. (And desired skin exposure: Head to Haulover Beach if you want to go full nude.) But it's well worth cutting short your sunbathing time for the opportunity to explore vibrant neighborhoods like Little Haiti, Little Havana, Coconut Grove, Wynwood, and the Design District. Want to really get off the beaten path? Head to South Dade. The agriculture-centric area of Miami-Dade is brimming with tropical delights.
4. Catch the sunset. Miami's sunsets are among the best, but as a city on Florida's east coast, there aren't many spots for an unobstructed view to the west. South Pointe Park, at the southern tip of Miami Beach, is the perfect spot for packing a picnic and watching the sun sink. The Standard Hotel and Spa on the Venetian Causeway is a place to see and be seen, and its back patio provides fabulous views over the Intracoastal Waterway. Then there's Shuckers on the JFK Causeway, which would probably be considered a dive if its patio didn't boast some of the best waterfront views in the whole county.
5. Miami food is more than Cuban food. Make sure to save room for conch salad (Bahamian), jerk chicken (Jamaican), arepas (Venezuelan), griot (Haitian), bandeja paisa (Colombian), ceviche (Peruvian), and our soul food (Southern, with a Caribbean twist).
6. Eat your way around Latin America with empanadas. Want to spark a fierce debate among Miamians? Ask them which country makes the best empanadas. These are basically dough pockets stuffed with meat, cheese, or vegetables, and there are endless variations. The most common are Argentine (baked and made with flour), Colombian and Venezuelan (fried and made with corn flour), and Cuban (fried and made with wheat flour). Don't sleep on the Jamaican patties either.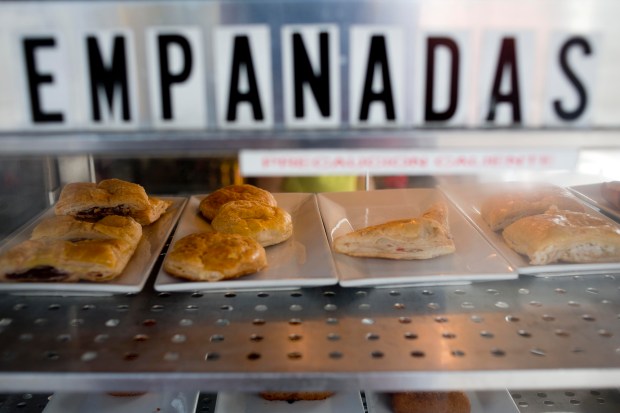 7. Don't get towed. If you choose to rent a car (possibly a mistake), and you choose to drive to South Beach (almost definitely a mistake), watch where you park. Towing companies will pounce within minutes if you park illegally, and the signs are often not the clearest. You're probably better off using Uber or Lyft.
8. The local delicacy. If you visit during stone crab season (mid-October to mid-May), don't leave without trying this local delicacy. Joe's Stone Crab is iconic (and pricey), but you can find the claws at plenty of other local seafood spots.
9. Take in some history. Miami's a young city, but that doesn't mean it doesn't have history. Consider skipping the traditional museums and instead head to either Vizcaya Museum and Gardens or the Kampong. Each was home to a kooky white man who helped to build the city, and they're gorgeous places for a low-key wander.