Scotland's largest city is only 47 miles from Edinburgh and has gotten a reputation for being a rough or dangerous place. But Glasgow is changing pretty fast. I moved to Glasgow just over three years ago after a decade in London, and this lifestyle was a huge change for me. However, it's one that I have never regretted. Every day there is sublime—despite the notorious weather—and the city's gritty warmth made it easy for me to fall in love with my new home.
Glasgow's heyday started in the 18th century with shipbuilding, and it was once Britain's largest seaport. However, like many port cities that flourished during the Victorian era, its decline started in the latter half of the 20th century. But things have improved a great deal over the last few decades. Recent endeavors to improve Glasgow have made this city attractive to new businesses. We have seen a steady growth in social-enterprise-based startups and, most of all, the rise of a new food culture.
Glasgow and nearby Edinburgh are odd rivals, and they are often compared. However, they are not at all similar; they complement each other rather than compete. Edinburgh is picturesque, elegant, and compact and wears its obvious charms on its sleeve. It also attracts almost twice as many visitors annually as its rival. Glasgow has a big-city feel that Edinburgh lacks, and it has other charms too.
Folk wisdom holds that, with their special wit and humor, Glaswegians are friendlier than their Edinburgh counterparts and that Glasgow is the better party town. On the food front, Edinburgh has the reputation, the glamour, and five of Scotland's 12 Michelin stars, whereas Glasgow has none but is becoming a go-to city for exciting local and international flavors.
For a food-loving person like me, it couldn't be a better time to live there. With its commanding Victorian sandstone museums, rich music, cultural hotspots, and up-and-coming trendy places to eat out, a perfect day in Glasgow will leave you only wanting more.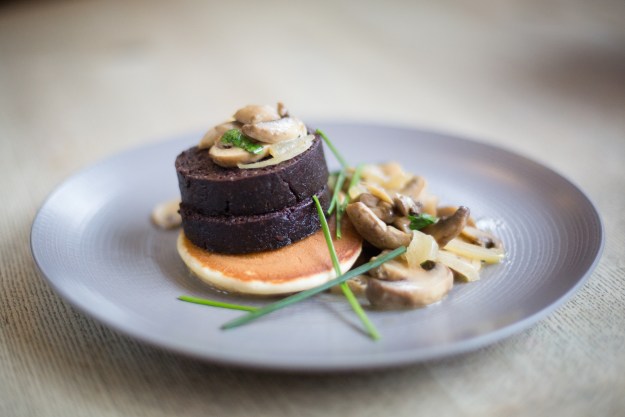 When the sun is shining, I really believe that there is no better place in the country than Glasgow, so don't stay in bed late if there's a promise of sunlight. Begin the day with a coffee and breakfast at Café Gandolfi in the Merchant City. This place is a Scots-Italian institution, and it is my favorite place to start the day. If you're a vegan or vegetarian, I suggest Picnic, a new café on Ingram Street.
Glasgow's Merchant City, as it was called after the 1700s, originally consisted of residences and warehouses for the wealthy tobacco lords, who prospered by shipping tea, tobacco, and sugar around the world. The area now boasts upmarket and designer stores and some wonderful places to eat and be seen.
Glasgow has a small underground metro system, and the 15 stations form a loop around the city. You can walk to many of the places I list, although some require longer walks than others. You can also hop on the subway to get to destinations. Here is the subway map. Single tickets are 1.50 pounds (about $2), and all-day tickets are 2.90 pounds (about $4). There is also a good local bus network. Uber is around, but Lyft hasn't launched there yet.
After a heavy Scottish breakfast, one would definitely want to walk the city to build up an appetite for lunching at one of Glasgow's wonderful restaurants.
From the Merchant City, walking along pedestrianized Buchanan Street. Make sure you check out the shopping, which is much better than in Edinburgh, according to most people. If you start to get hungry, it is a 10 to 15-minute stroll through the grid-pattern streets of the city center to Gamba on West George Street. Scottish seafood, I have learned, is truly the best—langoustines the size of your hand, sweet crab and lobsters, and a melt-in-your-mouth loch trout, all cooked to perfection.
Platform at the Arches is also in the city center. It is a street-food and art market under Glasgow Central train station, a space that has been repurposed from its glory days as a nightclub and multipurpose arts venue.
The Arches—named for the chambers formed by the railway bridge arches—was a legendary club, bar, and arts venue that lost its nightclub license in 2015 for dubious reasons. Today it is a bustling food and vintage market on weekends, and if nothing else, the space alone is worth a visit.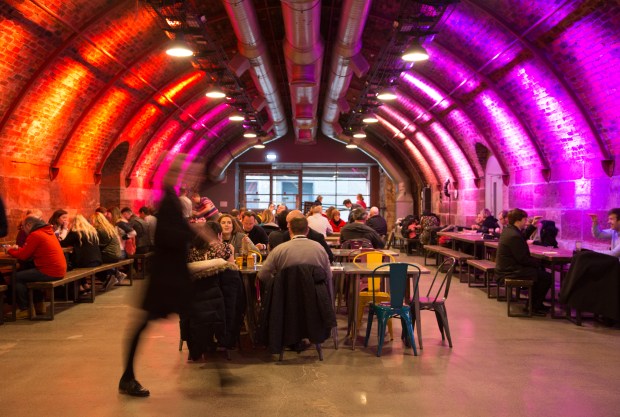 Walking in the city on a cold evening may leave you losing the will to scale some of the city center's hillier streets (think San Francisco), but there is an escape. Your trip to Scotland would not be complete without a dram or two of Scotch whisky.
In the city center, you'll find the best collection of local and international whiskies at The Pot Still on Hope Street. Don't be discouraged by its bland pub facade; the staffers know their water of life well, and there are 700 varieties on offer, as well an extensive beer and cask ale menu.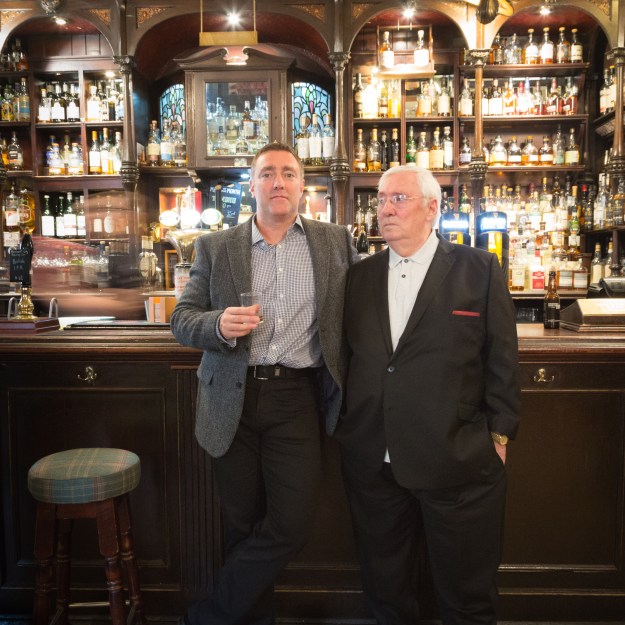 After spending a couple of hours in the pub, head into the West End on the "clockwork orange" (Glasgow's subway). From Byers Road, home to cute independent vintage shops, walk to Ashton Lane, just next to Hillhead subway station. It's a charming cobbled street lined with bars, restaurants, and a quaint cinema called the Grosvenor. If you are starting to get hungry again and fancy something spicy, head toward Kelvinbridge subway station. Just outside the station is a local legend, Shish Mahal. It's billed as an Indian restaurant, but it has some notable Pakistani-origin dishes. Its keema and chapli kebabs are heady and layered and are a taste of home for me.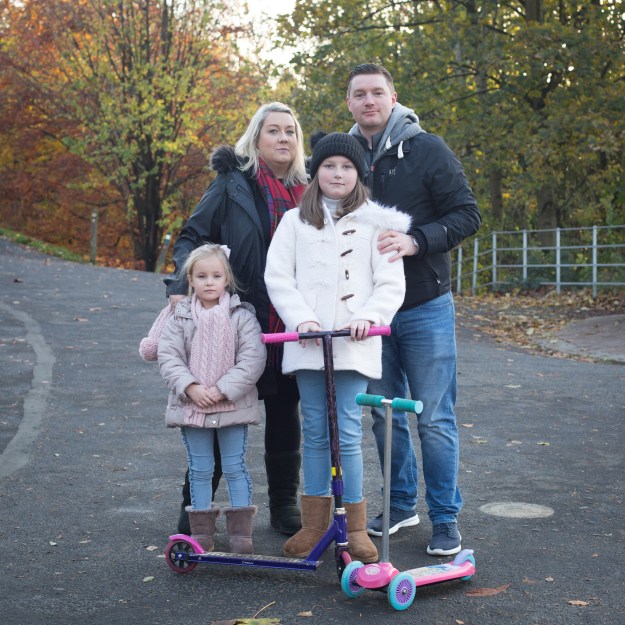 Take in the architecture, including red and blond sandstone with Art Nouveau flourishes, on a walk in Kelvingrove Park. (Note: The Kelvingrove Museum closes at 5 p.m.)
If you're looking for an eclectic dinner, I love Ox & Finch on Sauchiehall Street. It's just south of the park, next to the stunning University of Glasgow.
This place serves unpretentious tapas-style dishes. Book in advance on its website if you can. I recommend the slow-cooked lamb shoulder with apricot and almond and the beetroot hummus with hazelnut dukkah. It also has an extensive vegetarian menu.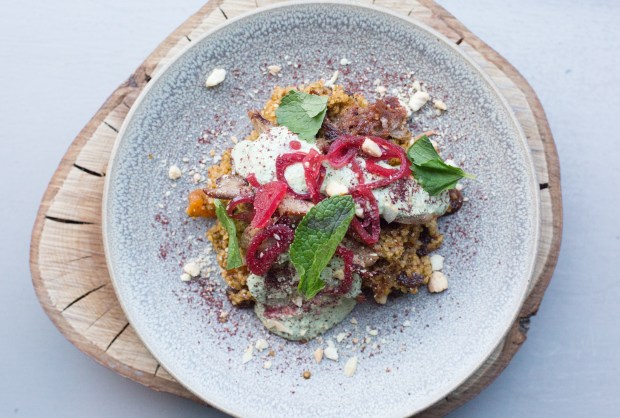 Nearby in Finnieston, a once rundown but now rapidly developing neighborhood just west of the city center, Alchemilla on Argyle Street serves seasonal Mediterranean food designed for sharing. It also has a selection of natural wines. Finnieston is known for its great bars and is generally a rather pleasant area to spend an evening.
It's time to head into one of the grittier parts of Glasgow, a place where you will find some of the best gigs in Scotland. Glasgow's Barrowland Ballroom is a 1940s institution that is now one of the world's best intimate concert venues. Legends such as the Smiths and U2 have played there, as have many smaller, more folky, and alternative bands. There are many other large concert halls such as the BBC City Halls, the Hydro, Glasgow Concert Hall, and many more small and cozy places, but Barrowlands is definitely a cut above for the atmosphere and the variety of acts.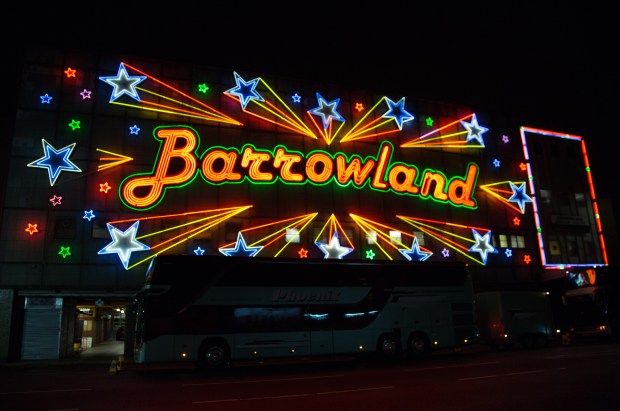 9:00
pm
Alston Bar & Beef
Unit 19, Caledonia Centre
Central Station
Get Directions
The area of Gallowgate can get lonely after hours, so make sure you take a taxi back into the city center if that is where you are staying. However, don't forget to have a nightcap on the way. Head to the Alston Bar & Beef in Glasgow Central station. It is open late, and it boasts a great gin, wine, and whisky selection. Slàinte mhath.