On the far north side of Chicago, far past the skyline views and Michelin-starred restaurants, sits one of the city's most exciting food streets, though many of its best restaurants are unassuming and easily missed. They're largely known by word of mouth, famous among certain communities for being the most authentic at what they do: the best Iraqi bread, the best Indian sweets, the best challah, the best Cuban sandwich, and on and on. Many Chicagoans and most visitors rarely make the trek to Devon Avenue in Rogers Park, but they're missing out on incredible food from around the world and a bit of Chicago history.
In 1973 Friends of Refugees of Eastern Europe, an organization that helps Jewish immigrants, opened on Devon, drawing Soviet immigrants of Jewish ancestry to the area. Around the same time an Indian grocery store opened on the other end of the street, inspiring similar stores, restaurants, and Indian clothing shops and drawing South Asian immigrants to what is now known as the Desi Corridor of Devon Avenue. Eventually, other immigrant groups moved to the neighborhood, including Polish, Arab, Kurdish, Mexican, Cuban, Georgian, and more. The street is a microcosm of Chicago's immigrant history, and traveling west to east on it is like traveling from the Middle East to India, catching a few other places in between. You'll hear a dozen languages as you walk down the street, smell spices from around the world, see colorful shops filled with saris and jewelry and every grocery item imaginable, and eat extremely well, usually for less than $10 a meal. Follow this list to taste the best of Devon, from west to east.
Taza Bakery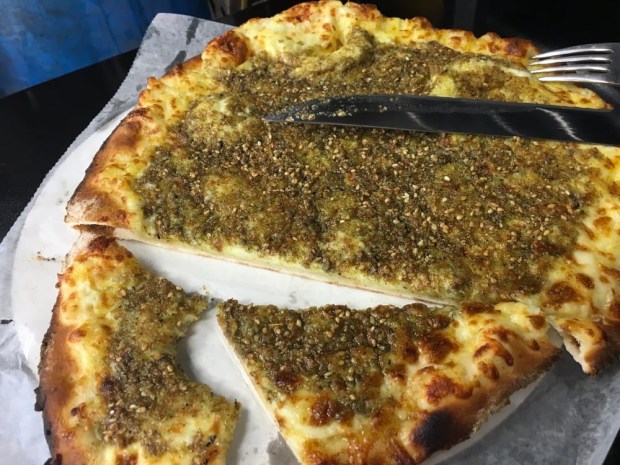 This family-run Lebanese spot serves some of the best shawarma in town. Meat is thinly sliced from the spit while you wait, then stuffed into homemade bread made on-site in the brick oven. If shawarma isn't your thing, get the manoushe, essentially Lebanese pizza. Za'atar and cheese is a local favorite, heavy on the za'atar. Like most restaurants on Devon, the interior is sparse, and the plates are plastic, but the vibe is welcoming. Settle in with your sandwich and watch regular customers stop in for bags of fresh bread, quick work-break lunches, or long chats with the owners.
Tel-Aviv Kosher Bakery
Don't be fooled by the shabby sign marking this Jewish bakery. The place is one of the most popular kosher bakeries in Chicago, supplying challah for many a Shabbat dinner and other baked goods for numerous events and schools. The doting women behind the counter treat you like one of their own grandchildren as you debate between rugelach or doughnuts, almond cookies or kiddush cake. Get it all—prices are cheap—and don't forget to throw in a mini chocolate babka, which is to die for. If you're looking for breads, they make every type of challah imaginable, plus some fantastic rye and pumpernickel.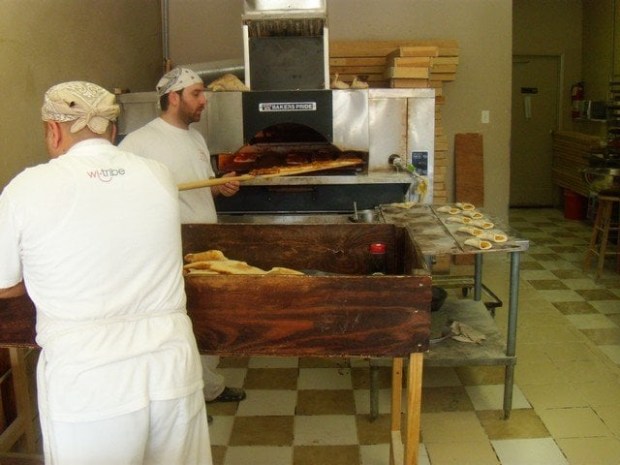 Find this unmarked bakery by looking for piles of diamond-shaped bread stacked on shelves by the window. The Iraqi bread, called samoon, can be filled like pita but has the texture of Neapolitan pizza dough. Inside, the brick oven takes up most of the store, and you can watch the bakers maneuver wooden paddles lined with bread out of the heat. The bakery closes early; but if you don't make it, you can find the bread near the entrance of Somer Food Market two doors down. There, you'll also find every Middle Eastern ingredient you can imagine. Rows of sauces, bags of rice, and an aisle of fragrant spices are crammed into the small shop, along with treats like baklava and cardamom cookies by the counter. The Iraqi Kurdish owners bounce between Arabic, Kurdish, and English with the steady stream of customers and are happy to offer suggestions or debate the recent Kurdish referendum. "No, no, this brand is much better," a man told me on a recent visit, pointing to a different brand of labneh than the one I was grabbing from the refrigerator. Of course, he was right.
Argo Bakery
The toné—a large, traditional clay oven—takes up most of Argo Bakery. From it, the owner, who is often dusted in flour, pulls steaming khachapuri (a pastry filled with various types of cheese), meat-filled turnovers, and lavash, which are then stacked on shelves and sell out almost immediately. There's nowhere to sit, but it's almost impossible to wait until you're home to take a bite of the warm, salty khachapuri, the ultimate comfort food on a cold Chicago day. The freezers are packed with khinkali (Georgian dumplings), which can be boiled at home. While the baking staff often looks busy, if you grab their attention to ask questions, their passion for Georgian cuisine comes through. They're happy to make most bakery items to order if what you want isn't already available. Snag a Georgian mineral water from the fridge to sip while you wait.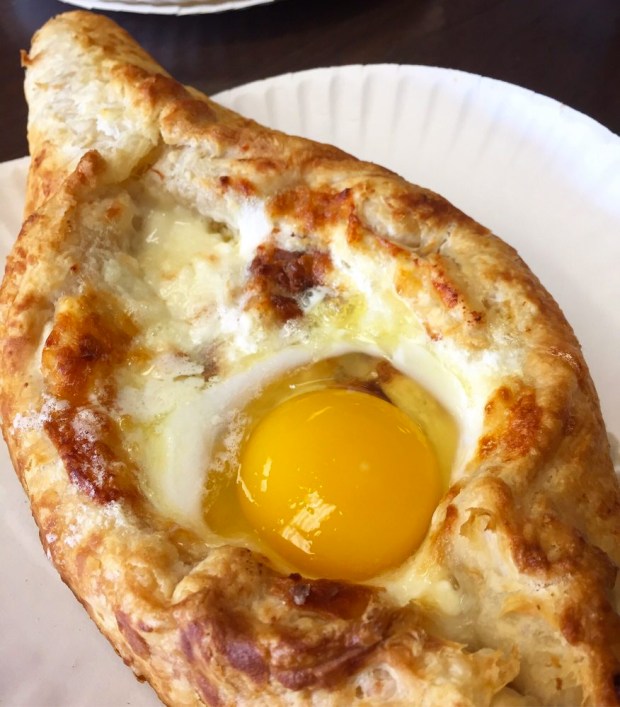 Kamdar Plaza
Kamdar Plaza is packed with regular shoppers stocking up on rice, spices, and other basic Indian-food ingredients. But the real secret is the Gujarati street-food stand near the back. For more than 40 years the place has been turning out fresh snacks and sweets; and the chaat is the closest to Bombay you'll find in Chicago, according to a regular customer who swears by the dahi puri. After stocking up on groceries and ayurvedic herbs, of which the store has a large selection, make your way to the back for a casual lunch that will fill you up for less than $5.
Sukhadia's Sweets and Snacks
Sukhadia's draws crowds for its freshly made jalebis (deep-fried swirls of maida flour soaked in sugar), which are always perfectly crisp despite being drenched in syrup. After admiring the mountain of them piled atop the counter, draw your eyes to the glass cases filled with colorful sweets of all kinds. Asking questions is encouraged and could even get you a small taste of whatever you're inquiring about. On a weekend afternoon you can find groups of old men drinking tea and catching up or families stocking up on sweets for a celebration. Take your bag of treats to go or sit in the plastic booths and watch Bollywood-movie dance scenes on the TVs.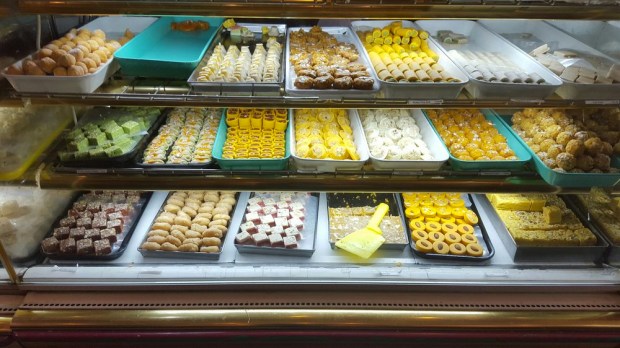 Ghareeb Nawaz
This Indian-Pakistani restaurant is the place to be on a Saturday, when lines of people, chattering in Hindi and Urdu and ordering plate after plate of biryani, snake out the door. The portions are huge, and it can be hard to choose from the extensive menu on the wall. Ask someone in line, though you can't go wrong with the biryani or thali, and at 50 cents each a few samosas won't hurt you. Sitting at the plastic tables and waiting for your number to be called while watching cricket on TV, you are swiftly transported out of Chicago. If you're in the area in the morning, $3 will get you paratha stuffed with egg and aloo or an order of halwa puri, Pakistani pastries served with semolina pudding.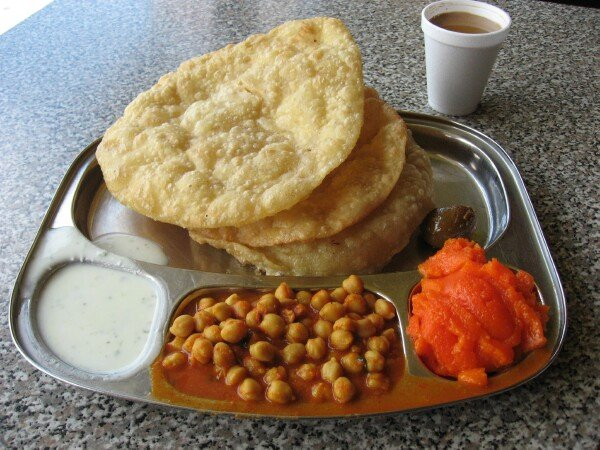 La Unica Food Mart & Restaurant
This tiny Cuban grocery store and restaurant is always buzzing. There are only a few cafeteria-style tables at the back of the store, but it's worth waiting to dine on tamales filled with slow-roasted pork, chickpea soup, Cuban sandwiches, and fried plantains that come with almost everything. While you wait, grab a café con leche and wander the store, where you'll find tightly but neatly packed rows of beans, sauces, dried foods, and an array of Latin American juices and sodas.
Pho's Spicier Thai Cuisine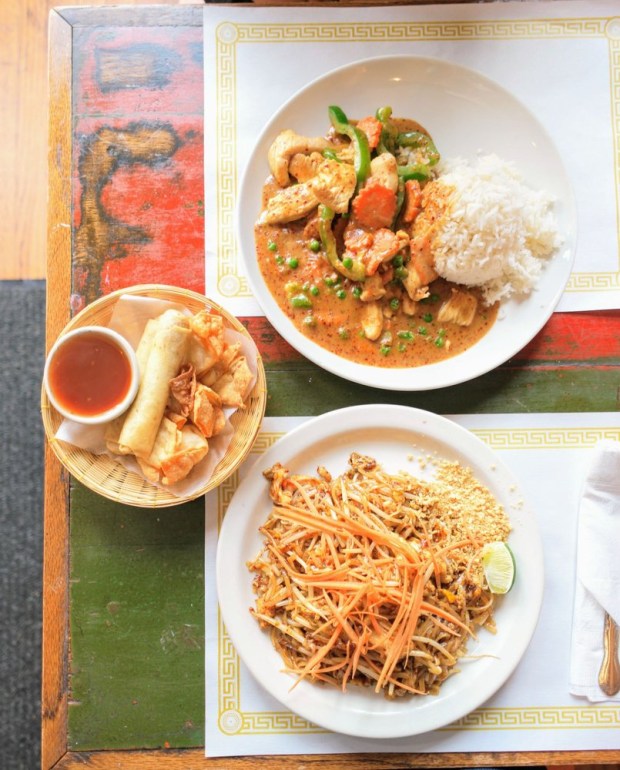 The name doesn't lie. The spicy dishes at Thai Spice will set your mouth on fire but are so flavorful you won't care. And the Thai iced tea on the menu is the best remedy. Dishes are ranked on a spice level from one to 10, and even those who think they love spicy food often find themselves gulping water around a five. Luckily, the owner is usually on hand to tell you about the spices and make suggestions. If he thinks you're ordering something too spicy, he might make you try the spice first before bringing you the whole entree. The restaurant is quiet, with white tablecloths and dim red lighting. You can also order to go. Prices around $15 an entree seem high for Devon Avenue, but they're priced for sharing and you get at least two full meals out of each plate.