Vietnam: It grabs you and doesn't let you go. Once you love it, you love it forever.
By the Numbers
42

Years since the Vietnam War

28

Years of peace

92.7M

Vietnamese population

3

Maximum number of people on a motorbike in this episode

1

Outdoor Zumba class

1

Presidential cameo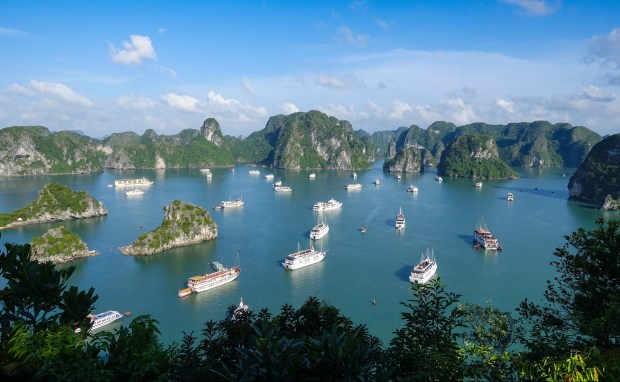 Hạ Long Bay
The number of rock formations in Hạ Long Bay—1,969—brings good luck, according to Bourdain's oldest friend in Vietnam and his former Foreign Affairs Ministry minder, Dinh Hoang Linh.
"Six is for fortune, and nine is for forever—so fortune forever," he told Bourdain.
There is no better place to entertain the leader of the free world, in my opinion, than one of these classic, funky, family-run noodle shops you find all over Hanoi. Dinner and a beer cost about $6.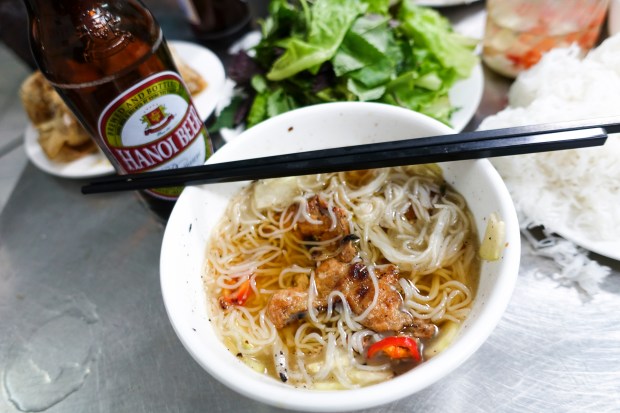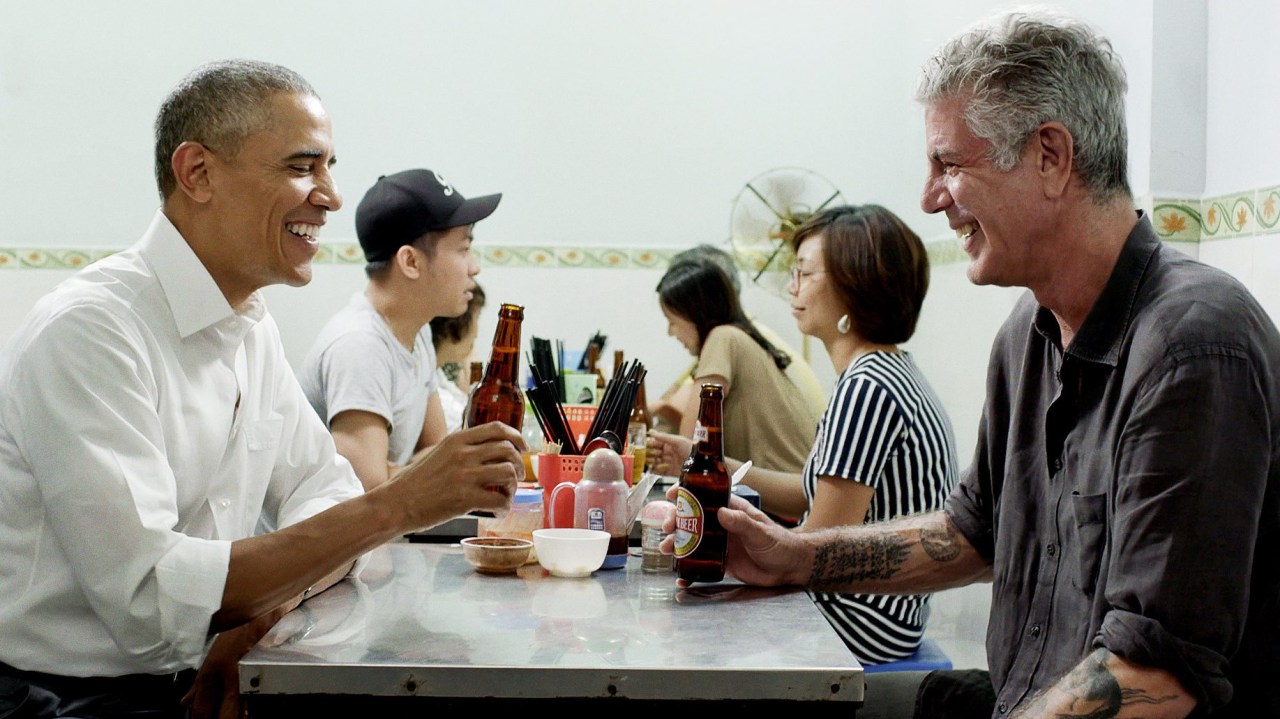 Things Obama and Bourdain shared: Bún chả (grilled pork and noodle with dipping sauce), sentimentality for Asian street food, sentimentality for Southeast Asia in general.
Eats
36 Luong Ngoc Quyen, Hang Buom, Hoan Kiem
+84.125.473.3723
What Bourdain ate:Bun oc (snail noodle soup).
Bun Suon-Thit-Mong Gio-Luoi
41 Ngo Si Lien, Van Mieu, Dong Da
+84.966.633.960
What Bourdain ate: Pig knuckles on rice noodles in broth—it's the only item on the menu.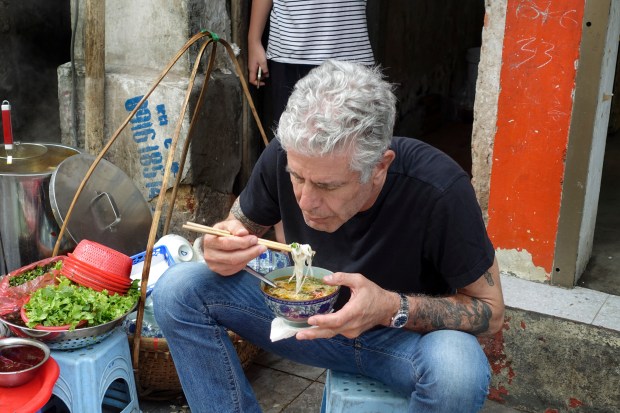 49 Ham Tu Quan, Phuc Tan, Hoan Kiem, Hanoi, Vietnam
+84.943.959.562
What Bourdain ate: Banh cuon (ground pork with wood ear mushroom in a rice noodle roll).
24 Le Van Huu, Pham Dinh Ho, Hai Ba Trung, Hanoi, Vietnam
+84.439.434.106
What Bourdain (and Obama) ate: Traditional Hanoi Bun C\cha.
Lingo
Plump, little love muscle: Bourdain's term of endearment for a snail in his Bun Oc Pho (snail soup).
The American War: How Vietnamese refer to the Vietnam War.
Bánh cuốn: Rice roll, stuffed with minced pork and wood ear mushrooms.
Bia hơi: Draft beer and the roadside venues that serve it.
Hạ Long: "Where the dragon descends into the sea"—the name of the bay Bourdain visits; one of Vietnam's most popular destinations.
Sidekicks
Thao Griffiths is the Country Director of the Vietnam Veterans of America Foundation, an Eisenhower Fellow, and Fulbright Scholar.
Ha Pham is Bourdain's old friend in Vietnam and advocate for non-Vietnamese adding pig knuckles noodle soup to the list of ubiquitous Vietnamese foods.
Dinh Hoang Linh is Bourdain's oldest friend in Vietnam and his former Foreign Affairs Ministry minder.