Metro Manila, bustling, sprawling, Southeast Asian capital of the Philippines, home to somewhere between 12 to 20 million people. The world's most densely populated city.
By the Numbers
98M

Population of the Philippines

10M

Number of Overseas Filipino Workers (OFWs)

$30B

Amount of remittances OFWs send to the Philippines

10

Percentage of Filipino GDP made up by OFW remittances

>7K

Number of islands comprising the Philippines

80

Percentage of Filipinos who identify as Catholic
The Filipino cover band, a regional treasure:
All over Southeast Asia, in hotel lobbies and bars, there is often a Filipino band like cover band Regatta, that spoke with Bourdain over a plate of sizzling pig cheeks in Manila. Christmas is that band's busy season.
"And I've sat there drunk and challenged band after band, no problem. All of 'Dark Side of the Moon', no problem. All of Guns N' Roses, no problem," Bourdain told them.
Eats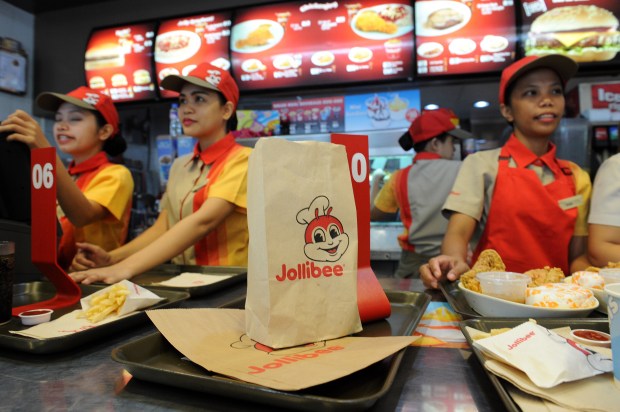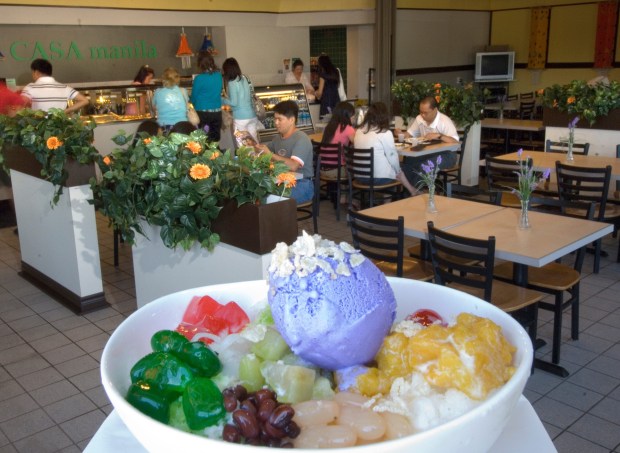 Blue Bay Branch, Roxas Boulevard cor. EDSA Extension, Ortigas Center, Pasig City, 1605
+63-2-573-7312
What Bourdain ate: Jolly Spaghetti (with hot dogs in it) and Chicken Joy.
Supersix Restaurant, 533 Remedios St, Malate, Manila, 1004
What Bourdain ate: Sisig – Sizzling pig cheeks topped with egg, served on a hotplate.
Alvie Store, 650 Gen Luna St. Intramuros, 658 Zone 70, Manila, 1007
+63-923 722 4648
What Bourdain ate: Halo-halo – a Filipino dessert made from a garage sale of ingredients like bean curd and bright green candied fruit.
1688-B Jorge Bocobo St., Malate, 1004
+63-2-516-7296
Sidekicks
Regatta: Manila cover band that plays a lot of Christmas parties.
Mark Navales: photojournalist who covered the 2009 Maguindanao massacre.
Aurora Medina: family matriarch whose family has worked in service positions from the Arab Gulf to Hong Kong to the United States.
Lingo
Kare-kare: Filipino oxtail and tripe stew flavored with peanut butter.
OFW: Overseas Filipino Worker.
Halo-halo: (Literally "mix mix") Filipino dessert made with a treasure trove of ingredients, including bean curd and bright candied fruits.
Sisig: A Filipino dish, usually of sizzling pig head
Kali: The Philippines' national martial art
OFW… are one of the Philippines' largest and most important exports: people. Go abroad, make money, improve the quality of life for the whole family.
Fact
Christmas comes early in this predominantly Catholic nation. At midnight on September 1st, many people post Christmas greetings on Facebook, and from then until December 25, much of the country is aglow with Christmas lights and buzzing with carolers.