T he majority of the foods that humans eat today are domesticated, grown and raised in orchards, farms, and ranches. But Montana is a state where thousands still eat wild and undomesticated foods gathered from forests, prairies, and rivers. A few of these foods are sold commercially, providing the opportunity for Montana residents and non-residents alike to sample them. "The reconnection with nature is a really cool part of eating wild foods," said Sean Sherman, an Oglala Lakota tribe member known as The Sioux Chef, who spent years working in Montana and now runs a catering service in Minneapolis specializing in indigenous foods.
His advice for cooking with wild Montana ingredients? "Let the food be what it is, cook things lightly," he said. "Appreciate the flavors and nuances and have fun playing with an ingredient a few different ways until you get to know it. That's part of the fun."
Huckleberries
The huckleberry, a purple fruit slightly smaller than a blueberry, has thwarted agriculturalists' attempts to domesticate it for more than a century. But it flourishes in Northwest Montana's evergreen pine forests where, in late summer, it purples the tongues of hungry grizzly bears, as well as the fingers of human berry pickers. Tiffany Ramage, who works at a cafe called The Huckleberry Patch in the town of Hungry Horse, picks huckleberries in the surrounding Flathead National Forest with her children and grandchildren. What she loves about the fruit, she said, is "it keeps us in touch with our roots." It's an inescapable ingredient in Montana ice cream, milkshakes, jellies, jams and honey, but Ramage's favorite use for huckleberries is in a pie.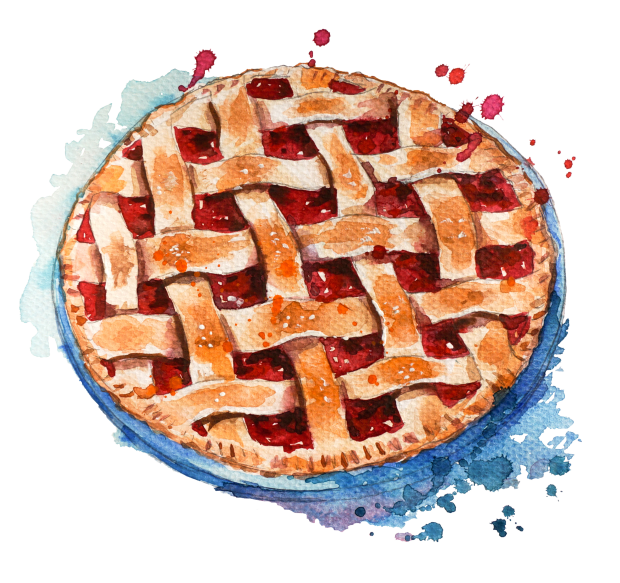 Ingredients:
3 cups fresh or frozen huckleberries
1/2 teaspoon almond extract
1 cup grated apple
1 cup sugar
Double-crust pie pastry, uncooked
2 tablespoons flour
Dash of salt
Preparation:
1. Place wet ingredients and sugar in bowl and mix well.
2. Pour into uncooked pie shell.
3. Cover with top crust.
4. Bake at 375°F for one hour, or until nicely browned.
Morels
In the spring, after a fire has swept through a Montana forest, the ground sprouts wrinkled, thumb-sized morels, mushrooms adored by gastronomes around the world. Morel hunters are known for a devotion to the fungus that borders on mania (some risk death by sampling other wild mushrooms). Richard Dean Robbins, who calls himself an amateur mycologist (studier of fungi), and helps run the website montanamushrooms.com, said he likes morels "because they are a spring mushroom and after a long winter they are something to look forward to." Here are his instructions for cooking morels:
"Morels should be cleaned lightly with a brush. They are never to be washed or soaked in water. The stem should be trimmed off flush with the cap. Larger morels should be cut in half lengthwise. Leave them whole if they are to be stuffed.
"The traditional way to cook morels is to dust them with flour, dunk them in milk, dust with flour again, dip in eggs and then roll them in cracker crumbs. Then they are fried in lots of butter. They will need some garlic, salt, and pepper. Morels are toxic until they are cooked for 20 minutes minimum.
"Larger morels can be prepared the same way and then stuffed with cheese or cream cheese and baked. A few herbs tossed in the stuffing can make for a rich, delicious treat. They can also be added to just about any dish."
Chokecherries
Located precisely in the middle of the state, Lewistown was anointed the "Chokecherry Capital of Montana" by Governor Stan Stephens in 1991. Every September the farm and ranch community of 6,000 residents hosts a festival in honor of the tart, deep red, pea-sized berry that grows on bushes everywhere. "We have them all over, in our yards, along our creek, and so many people in our community just dive into them," said Connie Fry, a lifelong Lewistown resident who works at the chamber of commerce. "But let me tell you, you need a lot of sugar." Each year the chamber compiles winning chokecherry recipes from their annual festival featuring soups, jellies, syrups, cheesecakes, pies, and wines. This braid recipe comes from Lewistown resident David Sather, and the wine recipe from residents George and Lynn Contway.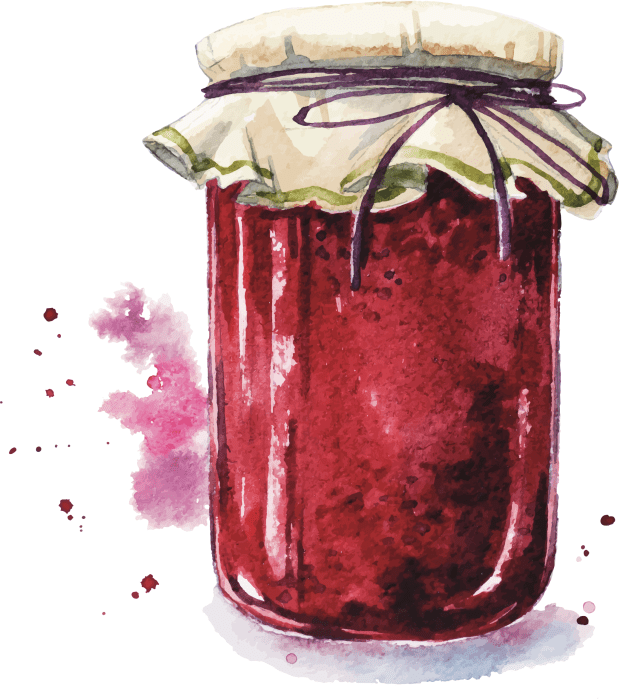 Chokecherry Cream Cheese Braid
Ingredients:
Dough:
2 teaspoons yeast
2 tablespoons butter
1/4 cup warm water
1/4 cup sugar
1 teaspoon lemon peel
1 egg
3 cups flour
1 & 1/4 teaspoon salt
6 tablespoons yogurt
Filling:
8 ounces cream cheese
1/4 cup sugar
1 teaspoon vanilla
1 large egg
2 tablespoons butter
1/8 teaspoon salt
3 tablespoons flour
1/2 cup chokecherry jelly mixed with two tablespoons flour
Preparation:
1. Proof yeast. Add remaining dough ingredients. Knead until it is soft and pliable. Place in greased bowl, cover, and let rise for 45 minutes or until doubled.
2. Beat together all filling ingredients except chokeberries.
3. Divide dough in halves. Stretch each into 10-inch by 15-inch rectangles. Place on parchment-lined baking sheets. Spread half the jelly down the center of each rectangle.
4. Top jelly with filling. Make two-and-a-half-inch cuts at three-quarters of inch intervals down each length of the dough. Fold top and bottom ends over filling; pull cut strips up and over, alternating sides. Repeat with other half. Cover braids. Let rise 40 minutes.
5. Bake at 350°F for 30 minutes. Drizzle with powdered sugar glaze if desired.
Chokecherry Wine
Ingredients:
5 gallons chokecherries
5 gallons hot water
1 Campden tablet wine yeast (may also use champagne yeast)
10-12 pounds sugar
1 tsp acid blend
Optional: apples and/or raisins
Preparation:
1. Mash berries, add hot water, mix well. Let stand overnight.
2. Add sugar and acid blend, stir well. Let stand three days.
3. On the third day add yeast. Let stand five to seven days, stirring daily. Rack wine into carboys (large, rigid containers) and attach airlock. Let stand three weeks.
4. Rack wine into gallon jugs and attach air locks. Let stand two more weeks.
5. Rack wine into wine bottles and cork.
Yellowstone Caviar
Glendive, Montana is one of only two places in the U.S. where wild and native caviar is harvested commercially from the paddlefish that live in the lower Yellowstone River. (The other is in Oklahoma.) Each spring Montana anglers catch these giant, prehistoric fish with shovel-like noses, and the Glendive Chamber of Commerce jars Yellowstone Caviar. The small, silvery, savory eggs are then shipped to restaurants in New York, Tokyo, and Paris, said Christine Whitlatch, the chamber's executive director. "I think anything that's Montana has a romanticism to it," she said. "And anything that's wild-caught Montana just has a mystique that people like."
She recommends sprinkling Yellowstone caviar as a garnish atop creme fraiche flecked with chopped scallions on blinis—a type of thin, buckwheat pancake that originated in Russia. Another favorite is to dab Yellowstone caviar on top of deviled eggs.
"You want to use it as a finishing touch," she said. "It has a nice, rich, earthy taste that pairs well with savory, creamy foods."