Primitivo Evanán Poma and his family live in the Chorrillos district of Lima—an area where many migrants from the Peruvian Andes live—on a shared plot of land. On this plot, Poma shares a small workshop with his daughter, Venuca Evanán, 31, where they produce tablas, or board paintings, a traditional art from Poma's Andean hometown of Sarhua.
Poma moved to Peru's capital in 1961 as a teenager after running away from his home. (He had wanted to be a priest, but his father didn't support him.) In Lima, he studied with Victor Yucra, a painter from Ayacucho, and brought those skills to the tabla. He painted his first board in 1972 and had his first exhibition in Lima three years later.
His boards depict daily life in the Andes, often describing the violent period of the 1980s and 1990s, when conflict between the Shining Path, a communist revolutionary group, and the government, shook the nation.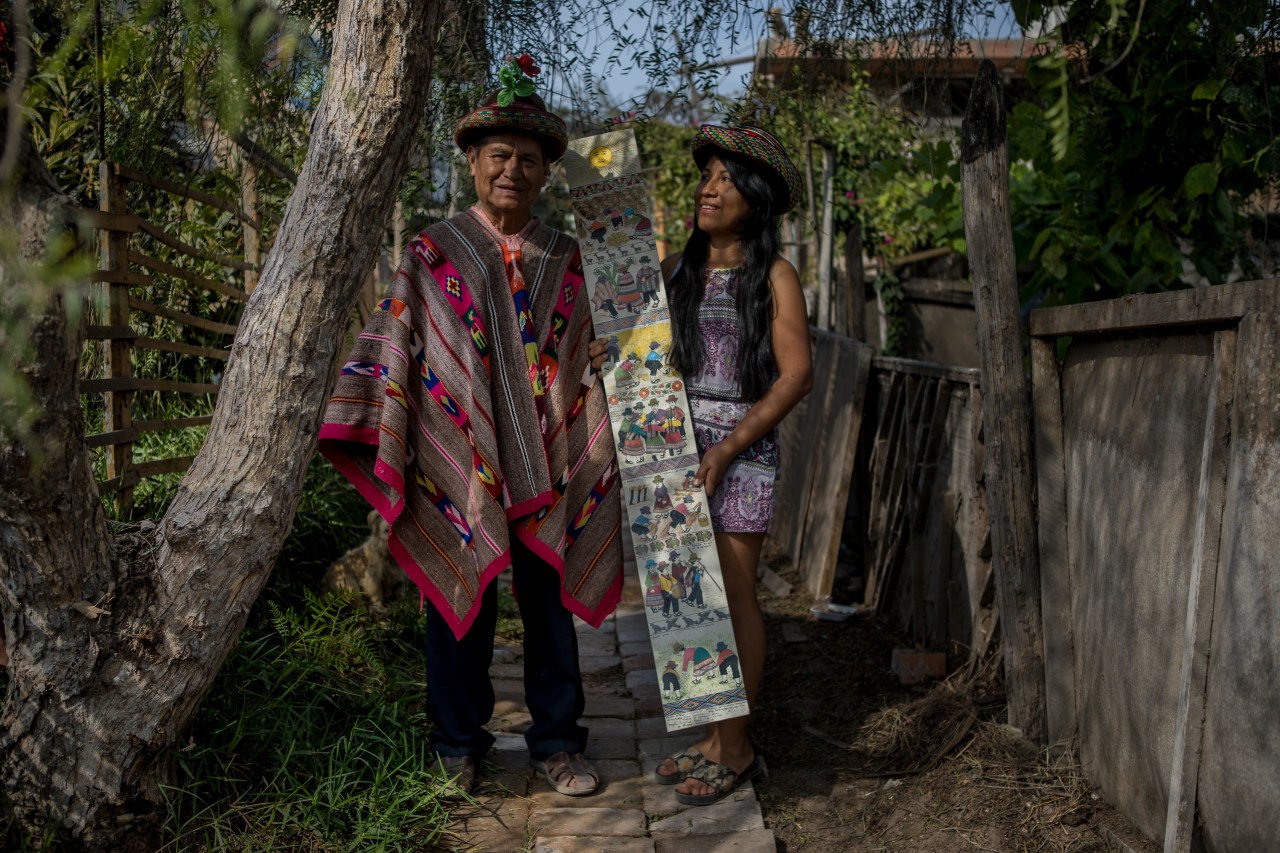 Tablas are central to Sarhuan culture, and the trade is passed from generation to generation, like the weaving of colorful ponchos. Recently declared Cultural Patrimony of the Nation, tablas are a form of storytelling—each board helps to preserve some aspect of local culture.
Traditionally, tablas were made to illustrate the story of a family when they finished building a new house. The tablas would be delivered as a present by the compadre, or godfather of the family, and placed on the ceiling beams. The tablas are read from bottom to top, starting with the signature of the person making the gift, followed by drawings of the Virgin of the Assumption. The top is crowned by condors, the sun, and the moon, painted with natural pigments extracted from the soil and vegetables.