Bourdain ate: a sandwich and fries.  
Lunch date: Sala Udin, Hill District community leader, former councilman.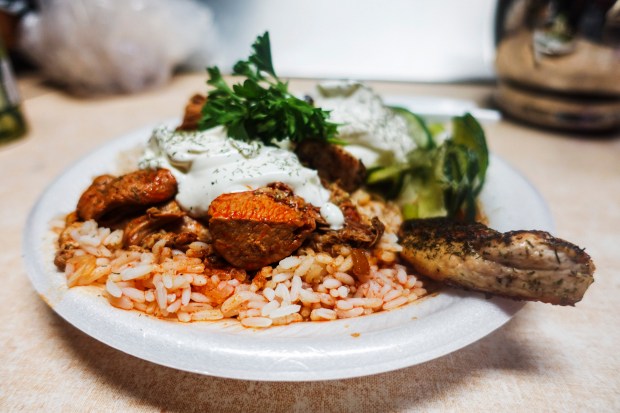 4800 Second Avenue
Pittsburgh, PA 15207
(412) 422-1886
Bourdain ate: chicken paprikas, lángos (Hungarian fried bread), kolbasz (Hungarian sausage), cucumber salad.
Dinner dates: Jamilka Borges, chef at Spoon.
6012 Centre Ave
Pittsburgh, PA 15206
(412) 363-6012
Bourdain had: beer, kielbasa, sauerkraut, pierogis, molten mac n' cheese
Dinner dates: Brittany Baker, dental student by day, professional wrestler by night. Adam Cole, Baker's boyfriend who is also a wrestler.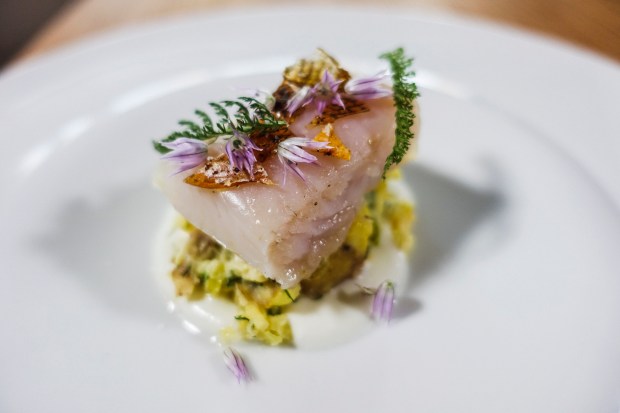 1211 Braddock Ave
Braddock, PA 15104
(412) 271-1022
Bourdain ate: Lake Eerie walleye pike, potatoes, fish cracklin, herbs; beef short ribs on milkweed buds and overwintered sunchoke chips; wine.
Dates: John Fetterman, mayor of Braddock, PA;  Gisele Fetterman, runs Free Store 15104, a nonprofit to help those in need in their community; Franco Harris, four-time Super Bowl champion; Chef Kevin Sousa, restaurateur behind Superior Motors.
5802 Forbes Ave
Pittsburgh, PA 15217
(412) 521-3327
Bourdain had: beer, cheeseburgers with chips.  
Dinner date: Stewart O'Nan, Pittsburgh author who wrote the books "City of Secrets," "West of Sunset," among others.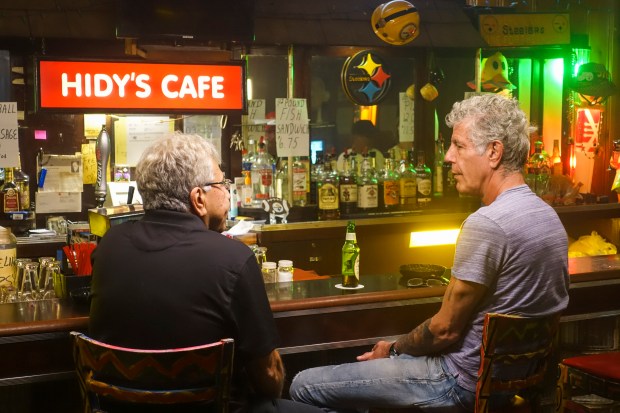 115 W Braddock Ave
Braddock, PA 15104
(412) 271-7674
Bourdain had: drinks.
Drink date: Tony Buba, documentarian on the fate of Braddock's working class.
1884 Lions Club Rd
New Alexandria, Pennsylvania, PA 15670
(724) 668-9926
Bourdain had: beer
Drink dates: Brooke Davis, New Alexandria demolition driver. Chris Quenzler Jr., welder and one of best demo mechanics in the New Alexandria area.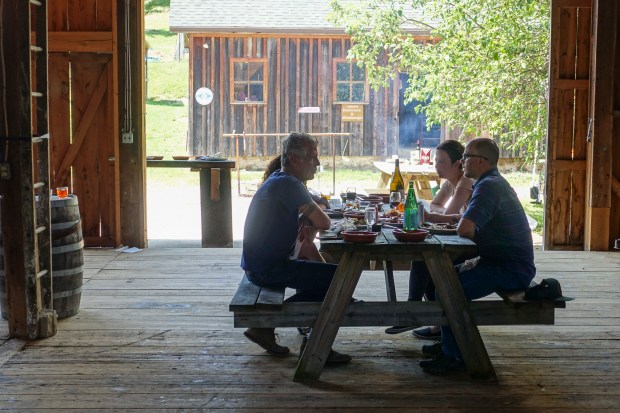 Home Cooked
Bourdain shared a meal with a few of Pittsburgh's chefs in the beautiful countryside outside of Pittsburgh
Bourdain had: racks of pork rib, grilled hearts of escarole and turnips, a sauce made from the pork drippings, and four types of sausage.
Lunch dates: Justin Severino, chef behind Cure; Maggie Merskey, designer of bar programs; Sonja Finn, farm-to-table chef behind Dinette.
Bocce Ball Picnic
Bourdain also hung out in the Italian neighborhood in Pittsburgh where he had a homemade lunch and got his butt kicked by a 103-year-old man in bocce ball.
Bourdain ate: Sausage and peppers.
Lunch dates: Locals Ronald E Metallo, Joann Metallo, Orrie Mariani, Paul J Marcantonio, Eugene "Uncle Gene" Martiahi, and Jerry Metallo.