Pittsburgh's music culture has a rich history, from the famed jazz clubs of the Hill District in the mid 20th century to some of the earliest rock 'n' roll radio DJs in the 1950s. While newer venues, like Stage AE on the North Shore, have in the past decade helped to put the city on the map for more midsize touring bands, plenty of smaller rooms—and some music spots that aren't even venues—keep all manner of fans happy. A good music day in the city might go something like this:
Jerry's Records
Jerry Weber retired earlier this year after 36 years at the helm of his namesake shop in the Squirrel Hill neighborhood. Lucky for Pittsburgh and its visitors, he handed off the keys to longtime employee Chris Grauzer. Jerry's boasts 450,000 records and is a critical stop for any crate digger passing through the city. Robert Plant posed for pictures on an impromptu stop at the store a few years ago, and producers and DJs like Brooklyn's Jonathan Toubin (New York Night Train, Soul Clap) say they like to schedule an extra day or two in town in part to stop at Jerry's. Start your day here and get lost in the stacks. If you need something to play your new haul on, go next door for a turntable at Galaxie Electronics.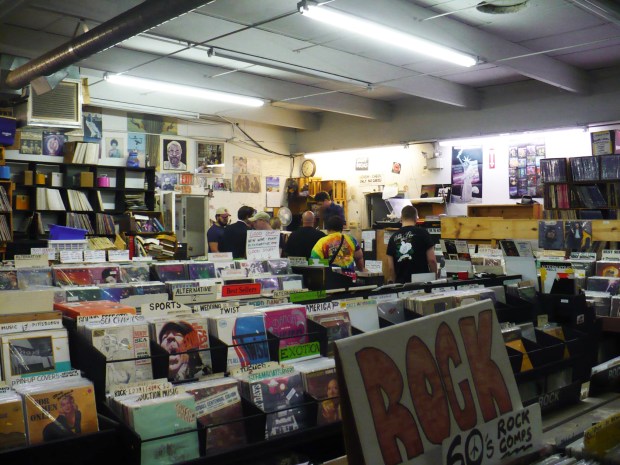 Onion Maiden
If you want a brunch that's metal—but not meaty—head to Allentown's Onion Maiden. It serves up vegan and cruelty-free food, and if you're into heavy music, the menu is one delightful pun after another. A tater-tot dish is called Eyeatetots; a vegan egg roll goes by For Whom the Egg Rolls. They're not all metal jokes, though: A kimchi-topped veggie dog is the Kimmy Gibbler. Obviously, you can expect a brutal playlist to accompany your meal; brunch is served Saturday from 10 a.m. to 2 p.m.
BOOM Concepts
It's not specifically a music venue, but music underlies much of what happens at BOOM Concepts, an art gallery, performance space, and studio incubator operated in part by Pittsburgh-based online hip-hop magazine Jenesis. On any given evening there may be a gallery show, hands-on art workshop, DJ event, art performance, or live music. Situated in the Garfield neighborhood, which in the past 15 years has seen an arts-driven revitalization that only sometimes incorporates the immediate citizenry, BOOM seeks to cultivate and promote artists of color and from marginalized communities.
Location: 5139 Penn Avenue, Garfield, Pittsburgh, PA 15224
Contact: boomconcepts1@gmail.com
Mr. Smalls
This venue was the dream project of Pittsburgh native and Rusted Root singer Liz Berlin and husband Mike Speranzo. A century-old Catholic church complex, Mr. Smalls features a midsize room (where plenty of well-known touring acts pull through), a smaller venue (for all-locals affairs and the venerable AcoustiCafe open mic), a bar, and a restaurant. (An earlier iteration included a skate park—Speranzo is a former competitive skateboarder—and a recording studio, which has since moved to another neighborhood.) The venue, which is off the beaten path in the near suburb of Millvale, nearly always has some kind of music on the schedule, so it's a good bet for a random night off.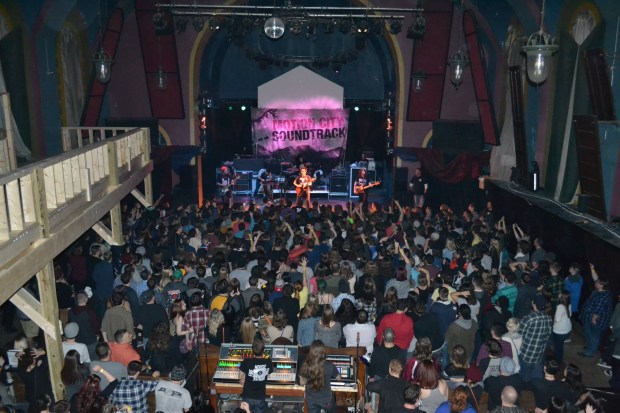 Club Cafe
A relative rarity in the city, Club Cafe is one of those smaller music rooms where, more often than not, there are tables and chairs set up for enjoying the show. It all lends an air of intimacy to the venue, which is just off East Carson Street, the South Side's main party drag. While the bar does host louder rock shows, it's best suited to singer-songwriters and torch-singer types; a good cocktail list adds to the sophisticated vibe. Many evenings there's an early and late show, making this a good first stop on a show-hopping night.
Pittsburgh Banjo Club at the Allegheny Elks Lodge
This one's quintessential Pittsburgh: Every Wednesday night the Pittsburgh Banjo Club gathers for its open performance at the Elks Lodge on the North Side, and interested parties young and old, hip and square, come out in force to watch and listen. It's become something of a local landmark, making a cameo on the short-lived Pittsburgh-set TV series Downward Dog this year. Mayor Bill Peduto has also been known to take visiting dignitaries to Banjo Night as an extracurricular.
Location: 400 Cedar Avenue, North Side, Pittsburgh, PA 15212
Contact: (412) 321-1834
Spirit
Taking the place of the old Moose lodge in the sometimes-too-hip Lawrenceville neighborhood, Spirit has in the past two years established itself as a mecca for the young and disaffected. Two floors with two stages (the Hall and the Lodge), a pizzeria, a well-regarded weekly brunch, regular dance parties, and live shows by local and touring acts … What more could a 20-something desire? Up-and-coming indie and punk bands are staples here, and nonmusic activities like flea markets and political events pop up now and then as well.
Location: 242 51st Street, Lawrenceville, Pittsburgh, PA 15201
Contact: (412) 586-4441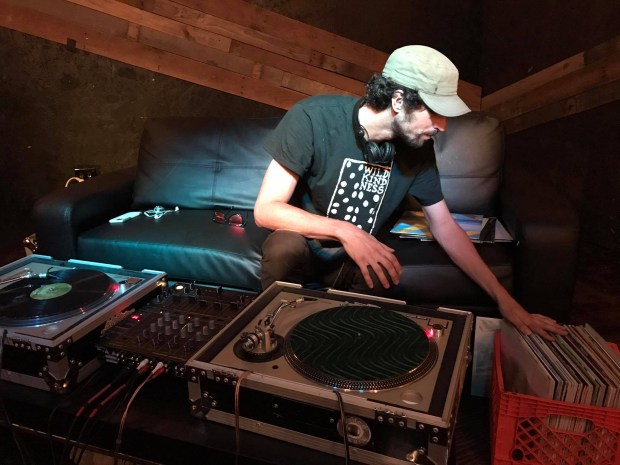 Gooski's
Gooski's is always the last stop of the night. Maybe it's because the shows run on punk time (that is, they don't start until 11 most nights). Maybe it's because once you've been there for 10 minutes, your clothes, hair, and skin are so saturated with smoke that you don't want to go anywhere else without a shower and a change. Or maybe it's just because once you're settled in, there's no reason to leave: The beers are ridiculously cheap; the pierogies are some of the best around; and most weekend nights some punk band or another, local or not, is blowing faces off in the back room. The regulars are fiercely loyal to the no-nonsense bartenders, and vice versa; if you're new to the place, read the "rules for ordering" above the bar before you flag someone down.