Bourdain-isms
"Just across the East River from Manhattan, where I live — just… over there — is an enchanted wonderland, an international crossroads, a stewpot of neighborhoods filled with the languages, cultures, traditions, and flavors of many lands."
"The No. 7 train winds over and through Queens like a main cable; every stop can seem like another country, another region."
"I love this place, the ponies, the beer, the looming sense of despair and melancholy. Did I mention they have Jamaican beef patties?"
"I smell victory—or is that horse shit?"
"It's kind of a 'come as you' are situation."
"Do you ever worry that by celebrating these communities, you are helping to destroy them?"
"When somebody cooks for you, they are saying something. They are telling you about themselves: where they come from, who they are, what makes them happy."
"A whole hell of a lot of people in Queens—the people who make the borough what it is, who make it such a great place to eat and explore—are very far from the places they once called home. But Queens is home now."
By the Numbers
100

Dollars Bourdain put on 2 to win at Aqueduct Racetrack

2

Number of times Bourdain put money on 2

0

Dollars won
Eats
46-20 Kissena Blvd.
Flushing, NY 11355
718-886-2676
Bourdain had: Tsingtao beer, spicy beef and tripe, boiled pig tongue and tripe marinated in sugar and soy — served cold in chili oil, Lion's Head (pork, ginger, soy) meatballs, soup dumplings (filled with pork and broth).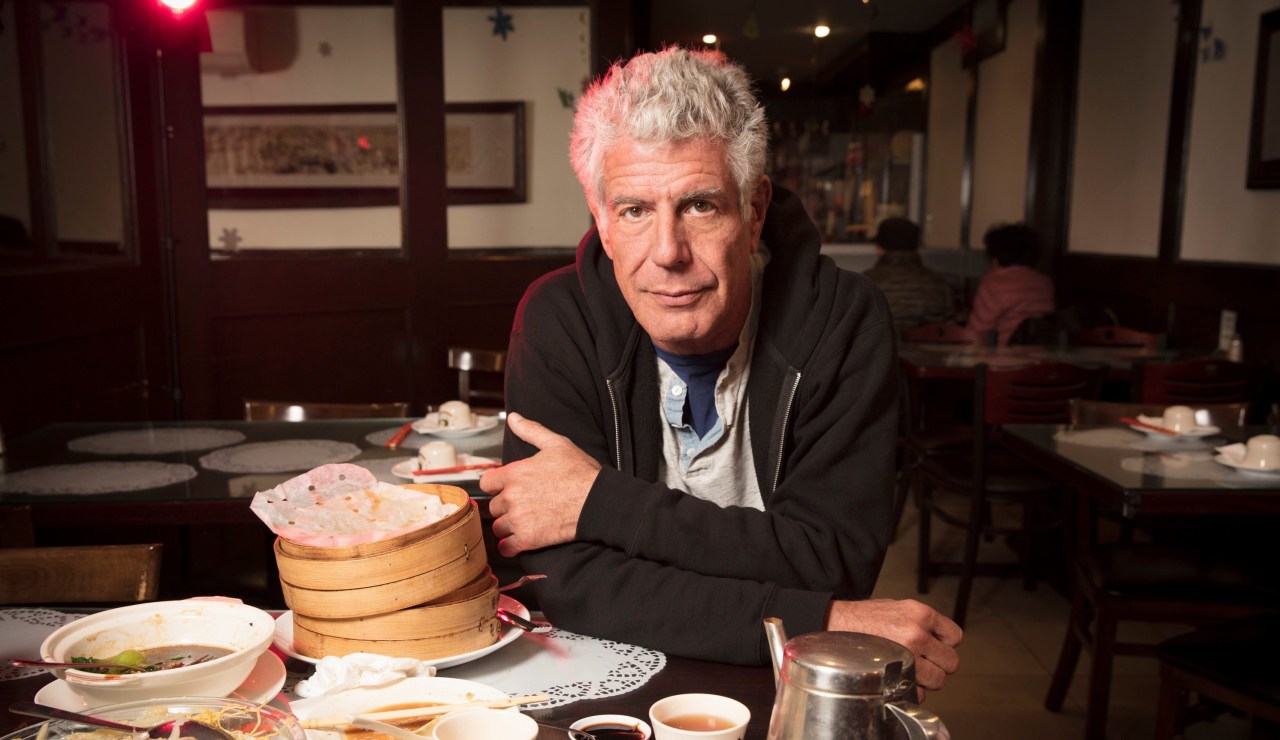 152-28 Northern Blvd.
Flushing, NY 11354
718-888-0001
Bourdain had: Soju (Korean liquor), gam ja tang (pork neck bone soup), galbi (short ribs).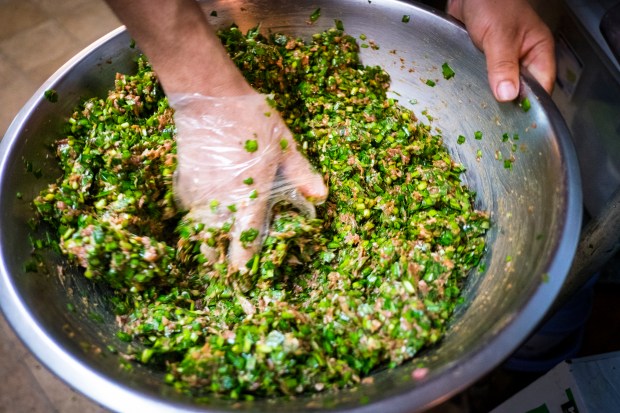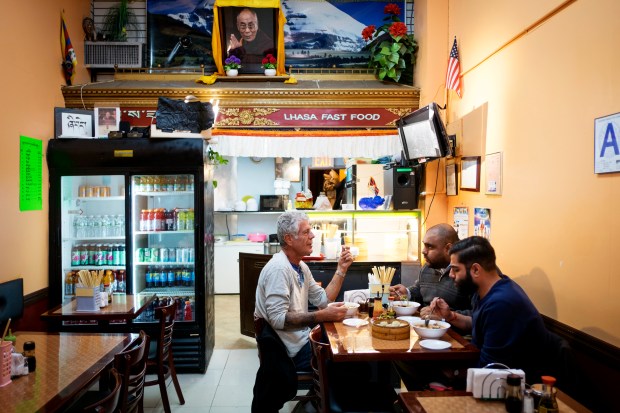 87-48 78th St.
Woodhaven, NY 11421
718-296-0600
Bourdain had: Beer.
37-50 74th St.
Queens, NY 11372
646-256-3805
Bourdain ate: Thentuk (hand-pulled noodle soup with chilies and ginger), shapta (chili-fried beef), sha momo (steamed dumplings, stuffed with beef).
9902 Rockaway Beach Blvd.
Far Rockaway, NY 11694
718-474-0770
14612 Liberty Ave.
Jamaica, NY 11435
718-658-8501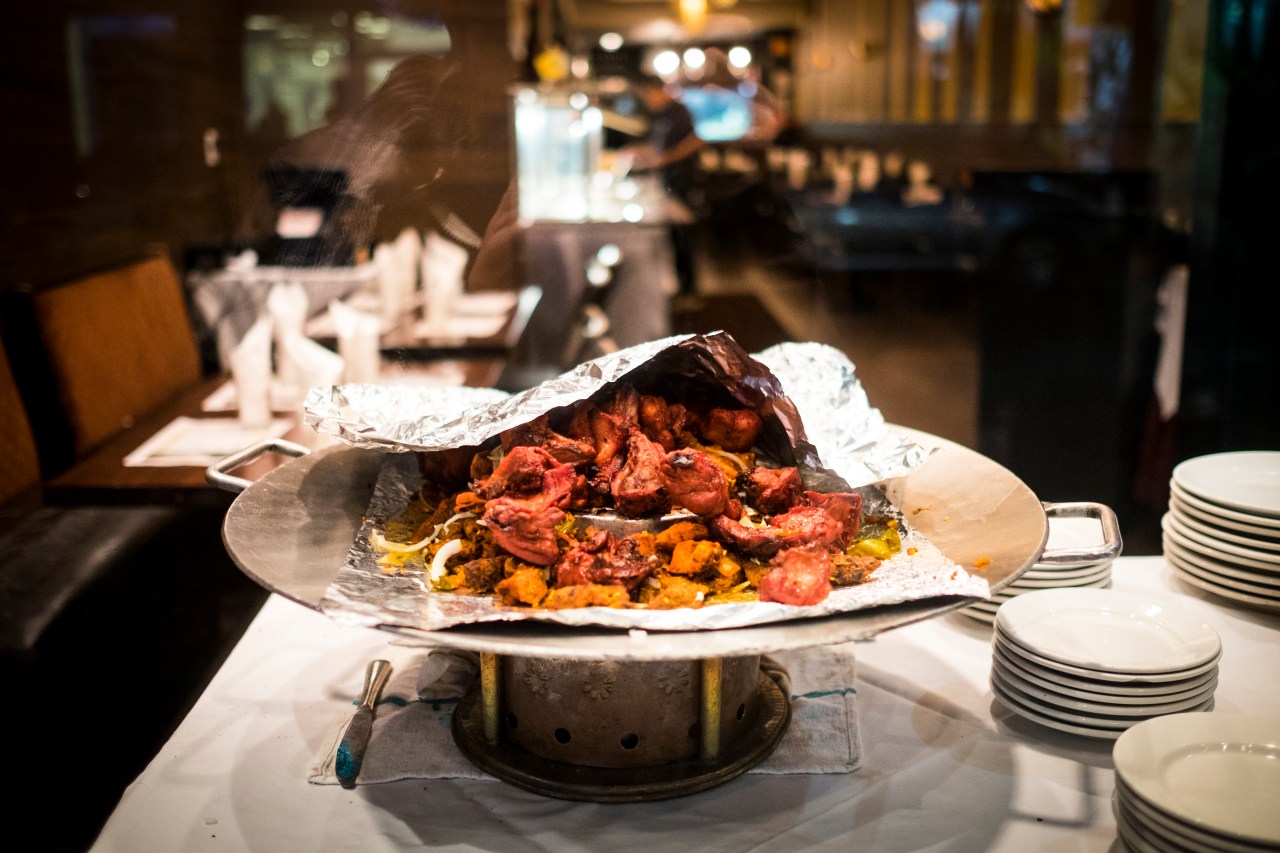 Sidekicks
Sean Basinski: Director of the Urban Justice Center community advocacy group's Street Vendor Project
Matt Shapiro: Street Vendor Project senior attorney
Heems: AKA Himanshu Suri, rapper and member of the Swet Shop Boys hip hop group
Joshua Smookler: Chef and restaurateur behind Mu Ramen
Cosme Aguilar: Chef and restaurateur behind Casa Enrique
Loycent "Loy" Gordon: New York City Fire Department lieutenant and Neir's Tavern owner
Evelia Coyotzi: Chef and businesswoman
Ali Najmi: Attorney and community organizer
Josmar Trujillo: Writer and local activist
Laurie Woolever: Co-author with Bourdain of Appetites, A Cookbook
Blessing Osagiede: Chef and restaurateur at Africana Restaurant
Sarah K. Khan: Writer, photographer and filmmaker, often on the intersection between food and culture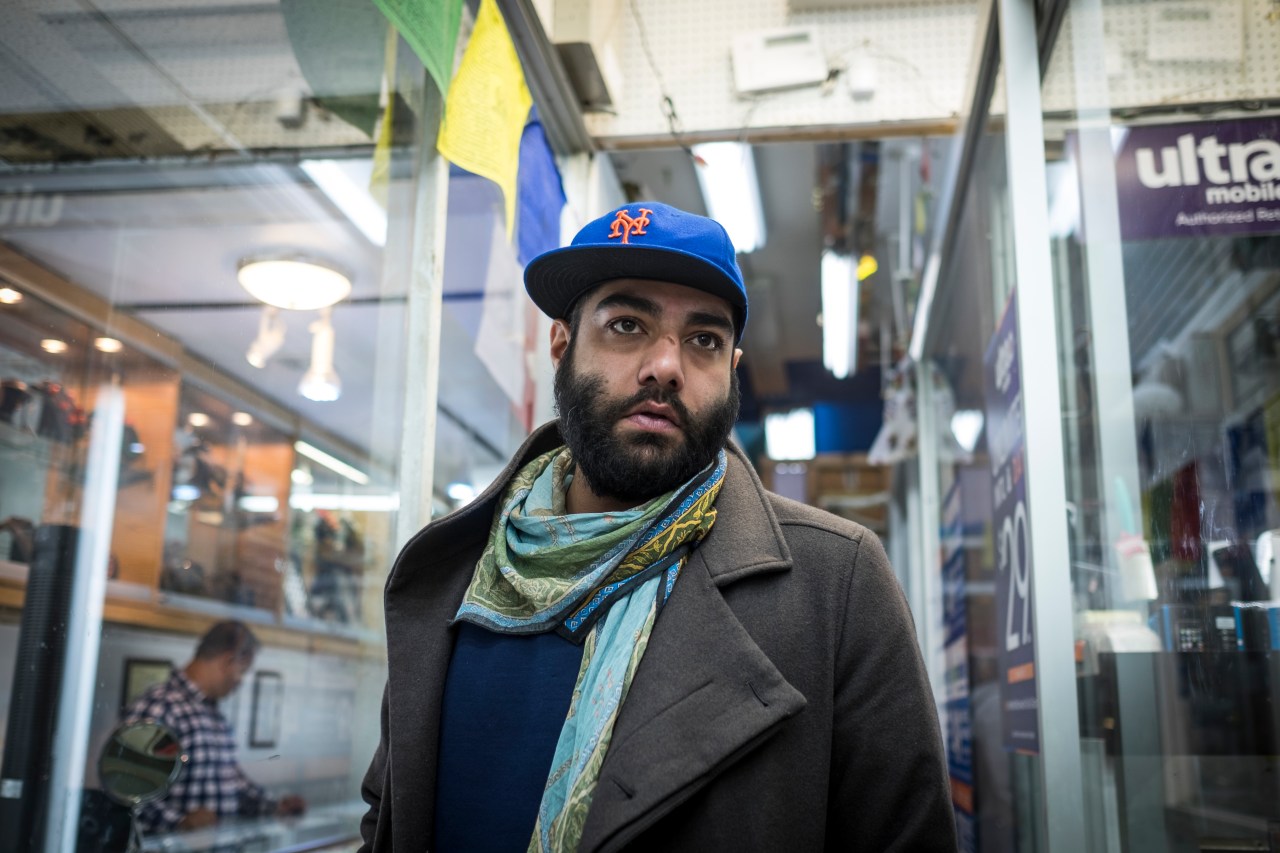 Fact
President Donald Trump is originally from Queens. But "the values that [he has] been running on are not the Queens values we know," said attorney and community organizer Ali Najmi at a rally in Queens' Jackson Heights neighborhood.
Insider intel
Within a single mile in Queens, you can have Tibetan street food, Colombian areas and Chinese barbecue carts, according to Street Vendor Project attorney Matt Shapiro.
To operate a cart in the city, you need a license to serve food and also a license for the cart, Shapiro explained.
Bourdain's "morning ritual"
Waking up in Manhattan
Regular coffee
A donut
Maybe a cruller, when he's "feeling wild and crazy"
Over in Queens, however, "the options are endless"