A rebuke to those who'd paint a whole continent as a monolith of despair, or Islam as something to be feared, Senegal turns simple-minded assumptions and prejudice on their heads at every turn.
By the numbers
1960

Year Senegal declared independence from French colonial rule

6,000

Distance (in miles) of the annual Paris-Dakar Rally, now held in South America
Fact
Senegal's population is more than 90% Muslim, but the nation's first elected president after its independence from French colonial rule, Léopold Sédar Senghor, was a Catholic.
Eats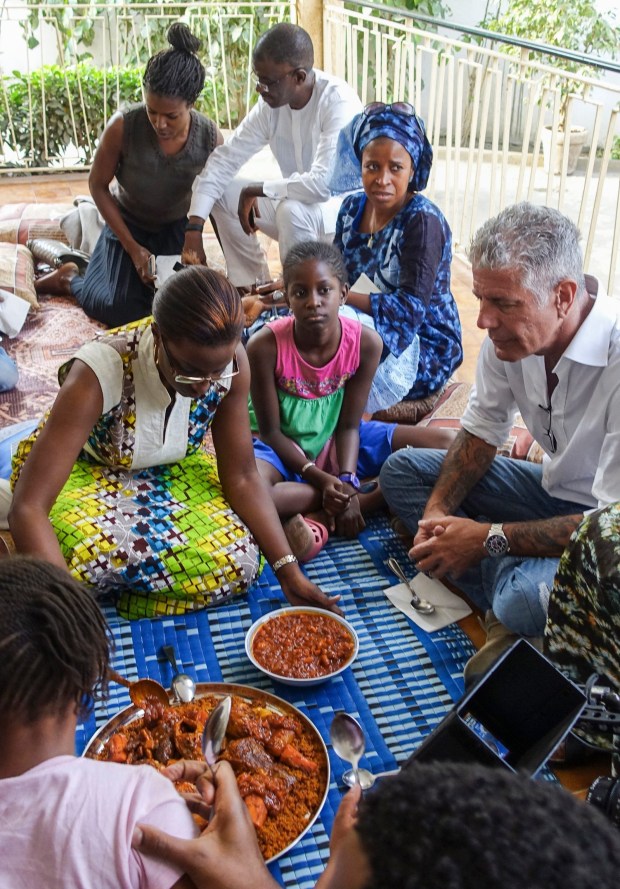 Allées Seydou Nourou TALL N° 4011
221-33-824-86-93
Sicap Rue 10
+221-77-274-82-92
What Bourdain ate: Beef mafe served with rice
Rue 6 X 11, Medina
+221 33 822 13 88
What Bourdain ate: Dibi, roasted meat served on paper with grilled onions and mustard
Plage de la Pointe des Almadies
+221-77-803-46-29
What Bourdain ate: Clams, sea urchins and thiof fish
Rue de Essarts
Senegal has famously delicious food—flavors, and, often, ingredients that should be eerily familiar to any fan of Southern cooking.
Sidekicks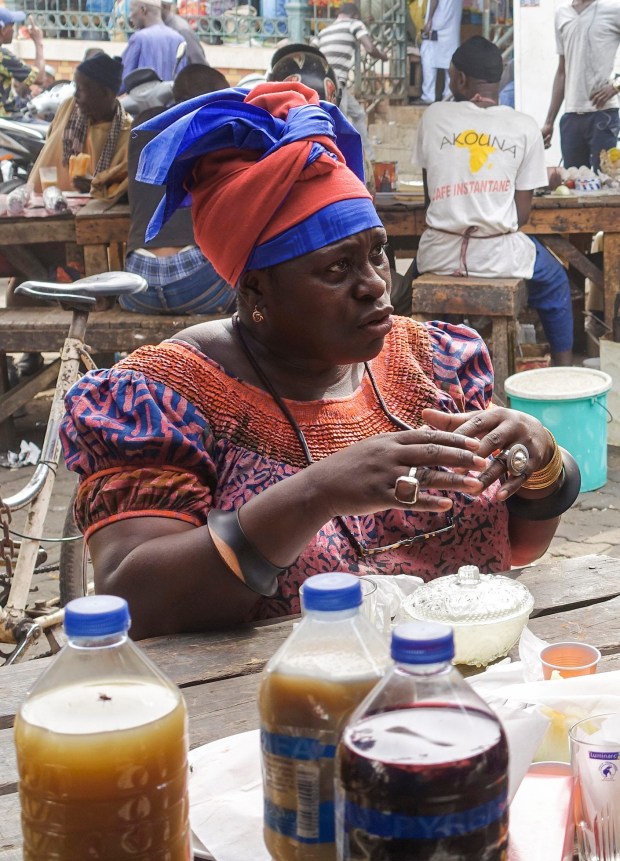 Youssou N'Dour: Iconic musician and Senegal's former tourism minister.
Pierre Thiam: Renowned chef and cookbook author.
Djily Bagdad: Hip-hop artist.
Oumy N'Dour: Journalist.
Ofeibea Quist-Arcton: NPR West Africa correspondent.
Jean Hazard: Paris-Dakar Rally racer.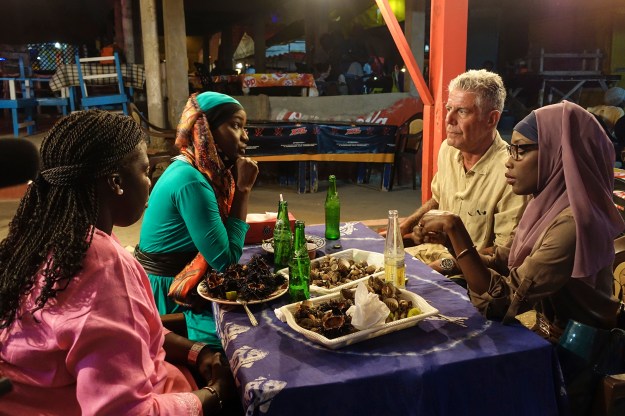 Lingo
Thiof: Senegal's signature fish.
Beef Mafe: Stew thickened with ground peanuts.
Thiebou Jenn: Rice with fish; Senegal's national dish.
Dibi: Roasted meat served on paper with grilled onions and mustard; essential Senegalese street food.
Dibiterie: A place that serves dibi.
"God is great": An expression used when there's no solution to a problem.