Trinidad has long been dubbed the party island of the Caribbean, so it's no surprise that the nightlife offerings are second to none. In the capital, Port of Spain, a mile-long stretch fondly called The Avenue is home to approximately 20 bars, clubs, and lounges. Some gems lie a little off the beaten track; here are three of my favorites.
The Big Black Box
Home to the world-renowned local music group 3Canal, this open-air space brings life to the neighborhood of Woodbrook through its steady, mostly weekly rotation of live music, dance-party nights, and performance art. Once the residence and work space of the late Trinidadian actor, theater activist, and producer Godfrey Sealey, it sits a few meters from the frenetic energy of The Avenue and is a well-kept secret.
The venue has a laid-back dress code, a functional bar, and an inexpensive cover charge. The lineup stays fresh with monthly open mics, acoustic mini gigs, and full-scale concerts. If you visit during the right season, you can catch 3Canal's "backyard jams," which run every Friday night for the month leading up to Carnival.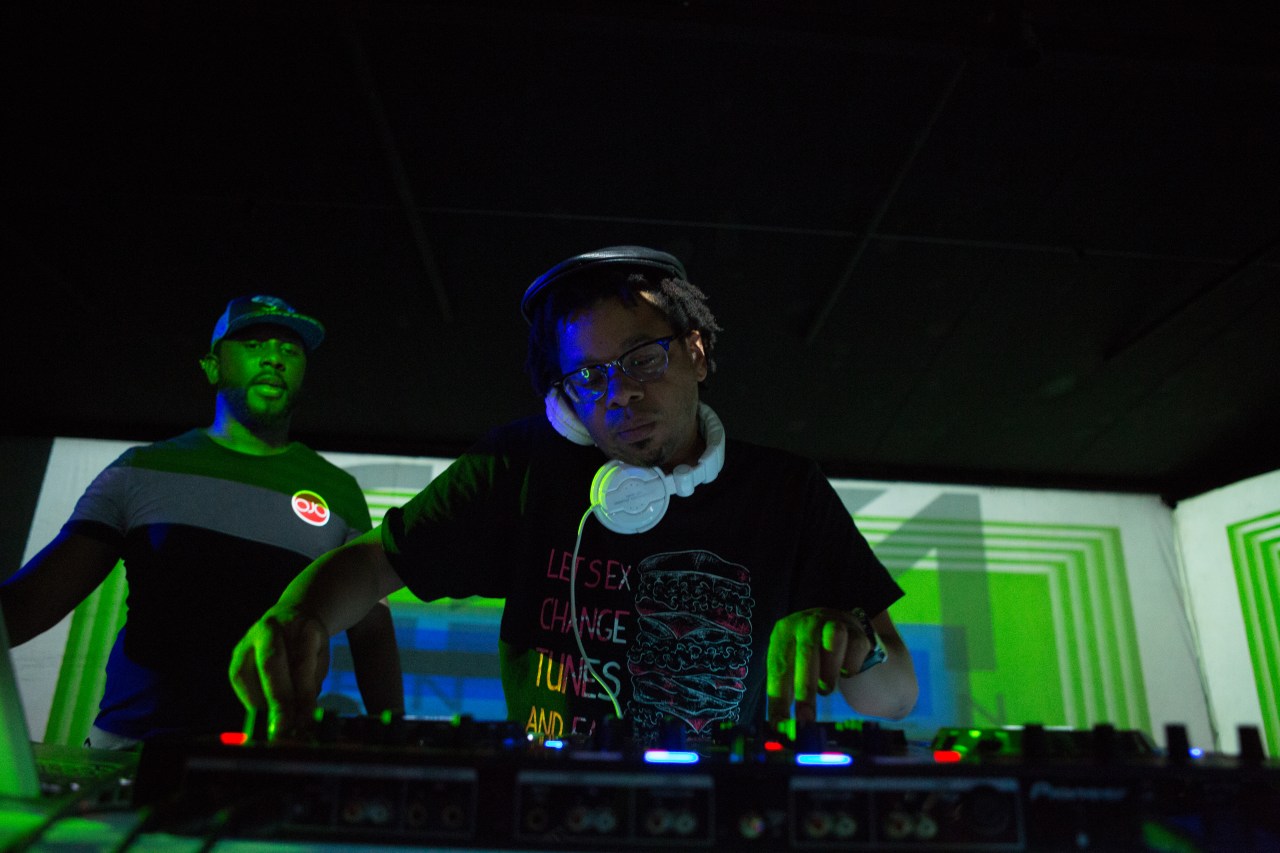 This month Black Box, as it is fondly called, features a mix of music, theater, and dance that doubles as a debut of selected material from the venue's full-scale production and a reason to party until morning to soca, calypso, and rapso music hits. Also regularly featured are drum-and-bass, Afrobeat, Caribbean dance music, and local, cross-genre, and cross-generation hits. Don't expect to find extensive, organized seating, since this place has a solid reputation for activating all dancing feet.
Location: 33 Murray Street, Woodbrook
Contact: (868) 622-1001
Kaiso Blues Cafe
With almost nightly entertainment, Kaiso Blues Cafe is a music portal for all who happen upon it. Quick bit of trivia: The establishment, tucked away unassumingly on Woodford Street, stands in the exact location of Martin's Piano Bar, a live-music spot frequented for countless years by local jazz musicians. Kaiso Blues is a family-owned and -run space, just as its predecessor was. Once performers themselves, Carl and Carol Jacobs have managed to cultivate a space that is, according to one patron, "a holy ground of talent." The intimate lounge setting is walking distance from the east side of the Queen's Park Savannah.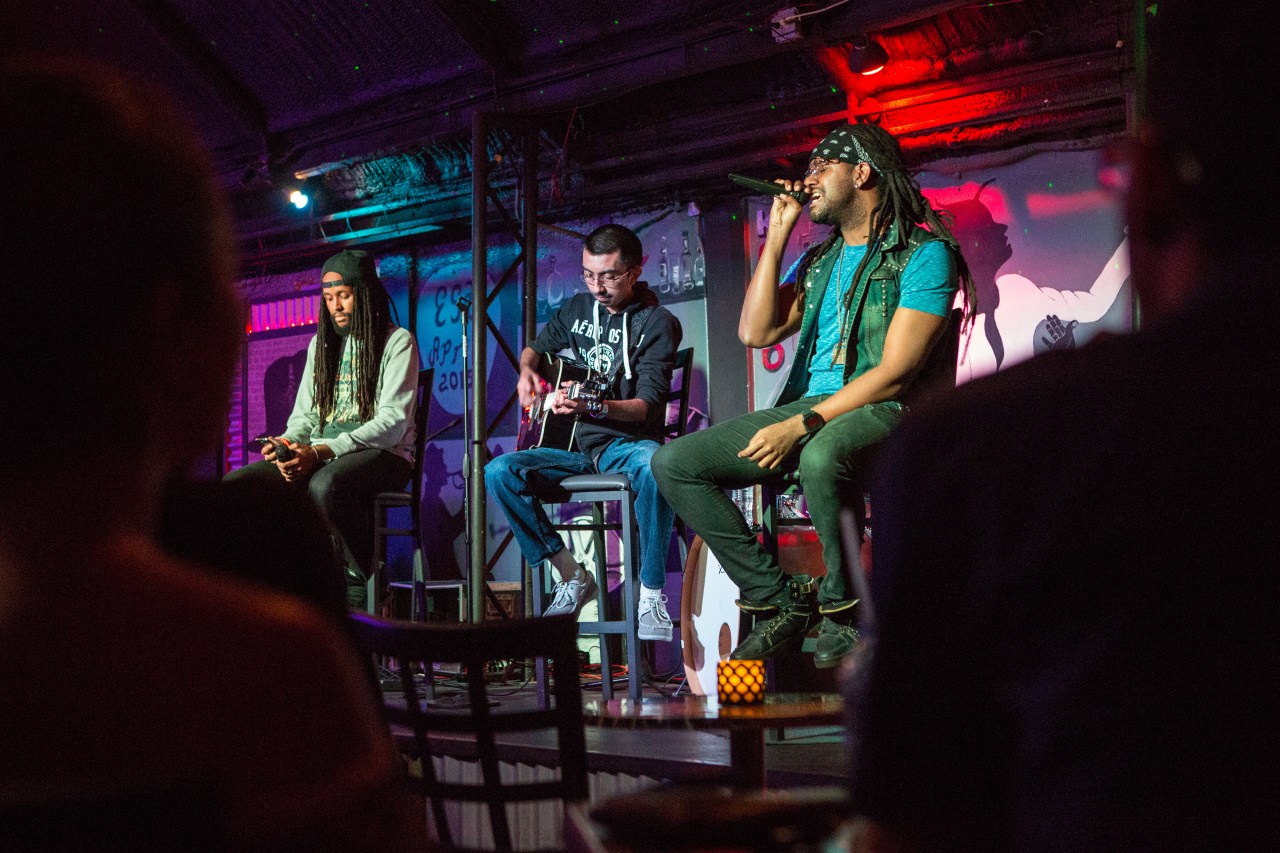 The Cafe features mural-covered walls and a mix of booths, bar stools, and cocktail tables. Live music sets here resemble a personal audience with the artists, punctuated from time to time by the rumble of the blender at the bar or the tumble of ice into a glass. Searching for a student jazz combo specializing in standards and its own originals, a cast of seasoned musicians delivering calypso classics, or a solid, cabaret set from a captivating solo singer? Kaiso Blues Cafe should be the first place on your list. Sometimes Sunday brunch hosts performances by local legends such as Calypso King and David Rudder. Looking for a space to play or sing along with local musicians? The Cafe's newest event invites musicians and music lovers to free Sunday-evening open jam sessions, starting at 6 p.m. Check the event listings, though. Some events are ticketed or require a seating reservation, as things tend to get hopping pretty quickly.
Fiesta Plaza
A courtyard flanked by restaurants and dotted with open-air dining facilities, Fiesta Plaza is the place to be for live music on Wednesday or Saturday night. Part of the MovieTowne complex, Fiesta Plaza has come to be known for its range of live musical talents under various themes, such as Live from the Bandstand or the Women in Jazz Series. The entertainment selection is family-friendly and a perfect way to spend a breezy evening under the stars.
Arrive early to secure parking and a good vantage point from a restaurant table of choice. Acts take the stage promptly at 8:30 p.m. On any given night the stage is home to the sounds of a steel-pan musician, a rhythm-and-blues or smooth-jazz songstress, or a versatile band confidently taking the audience through a journey of musical genres and time periods. Seasonal offerings bring the sounds and sights of Carnival and even salsa to the plaza. Check ahead online to see the program—or simply arrive for what is sure to be a pleasant surprise.
Location: Lot D, MovieTowne Boulevard, Audrey Jeffers Highway
Contact: (868) 627-8277