When the Brokedown Hustlers kick off their set at the HarFest bluegrass festival in West Virginia, the audience knows it's time to get up and dance. "We are not your typical bluegrass band," says frontman Danny Moore. "We play with a lot of energy."
Indeed, not many bluegrass players punctuate their performances with air splits, as Moore does.
The group, along with the other acts, does not hew to the traditional bluegrass sound, preferring to stretch the boundaries of the genre.
Moore, who selects the lineup, calls it a kind of "new wave" of bluegrass.
"We were seeing too many acts get famous by playing the same old songs," he says, "and we wanted to try something different."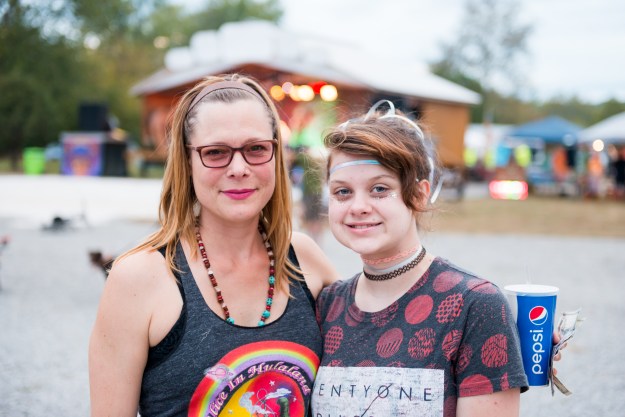 It seems to have worked. "We are seeing fans coming out of crossover interest," he says, as musicians of all stripes incorporate bluegrass sounds into their music. It's a trend that got a huge boost in 2009, when Led Zeppelin vocalist Robert Plant's collaboration with country-bluegrass singer Alison Krauss, "Raising Sand," dominated that year's Grammy Awards.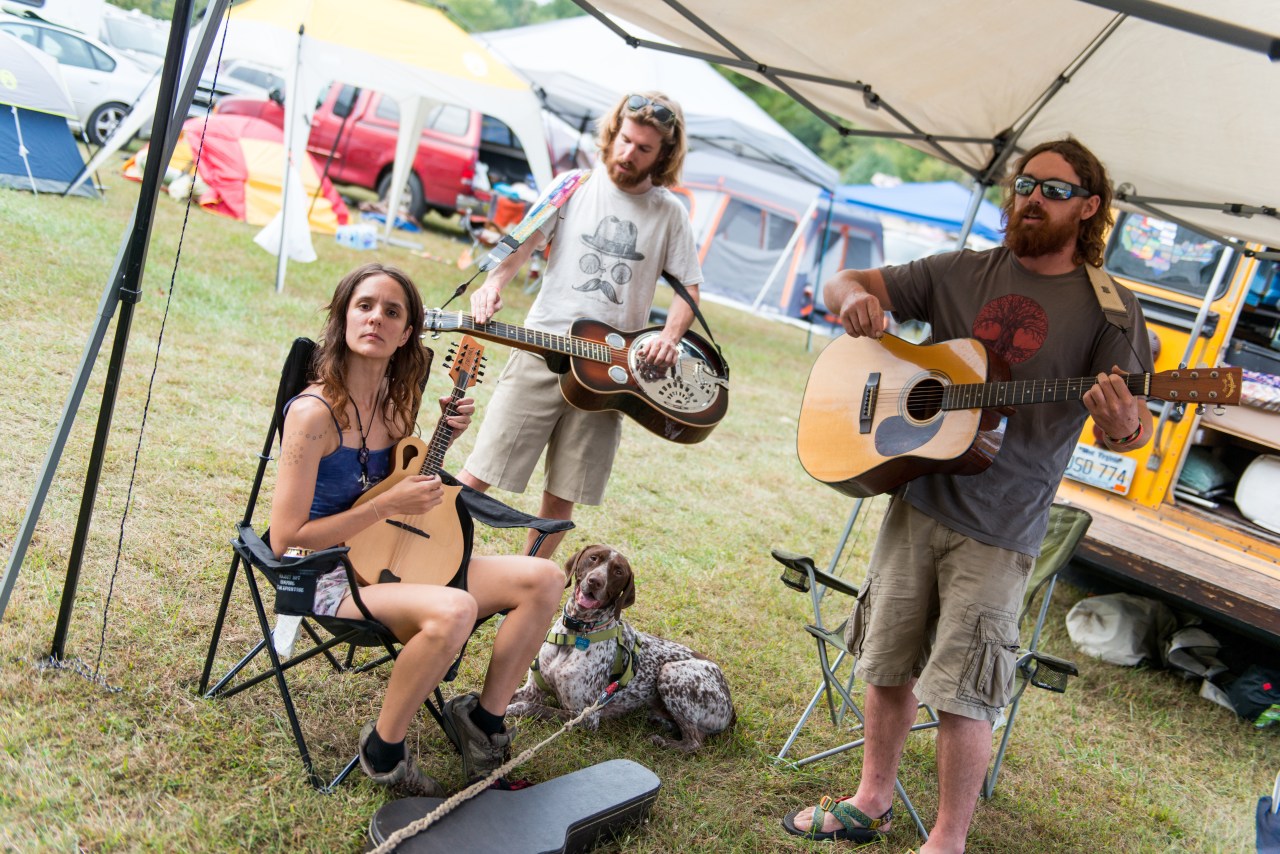 The Hustlers are emblematic of another trend sweeping the bluegrass scene: the emphasis on live performance. Like most musical acts these days, they've had to deal with the ascension of digital platforms like iTunes and Spotify and the parallel shrinkage in broadcast radio outlets.
Nowadays, the festival circuit provides the bands their best access to new listeners, hopefully generating a little income from ticket sales in the process.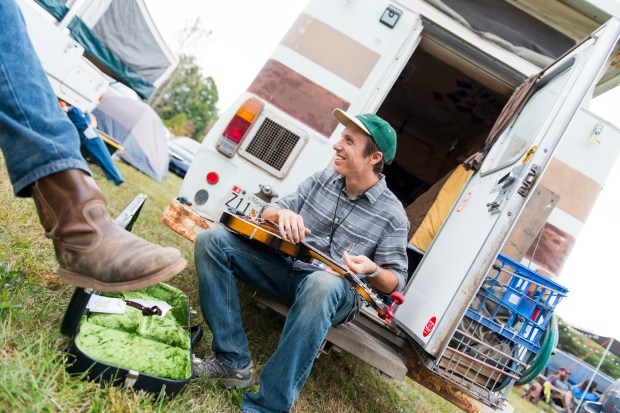 HarFest, returning for its fifth year in October, is one of three annual bluegrass festivals organized by Sleepy Creek Presents at a private campground at the juncture of Sleepy Creek and the Potomac River, near Berkeley Springs, W.Va. The three weekend-long festivals are the passion project of Cynthia and Dave Zembower, who own the campground. The two had hosted bluegrass parties nearby for over a decade when they decided they wanted to expand but without compromising the intimate concert settings they always enjoyed.
Moore was enlisted to recruit the bands. A permanent stage was built in 2014. The festivals have gained traction by featuring a family-friendly atmosphere for about 1,000 people and have assumed a place on the circuit of jam-band festivals across the U.S., like the much larger Hardly Strictly Bluegrass in San Francisco.
The festivals tap into a yearning for the kind of touring live performances made legendary by the Grateful Dead, whose music carries lots of bluegrass influences. The Hustlers have made this connection explicit by choosing stage names inspired by Grateful Dead songs.
Sleepy Creek Spring Dig runs May 4 through 6; Harfest will be held October 5 through 7.