A San Francisco Mission-style super burrito is not for the weak-willed. If you're not super drunk while you're eating it (and, really, even if you are), you most likely will not want to move for a couple of hours afterward. But that is the beauty of this monstrosity: It was designed for working people to get the maximum number of carbs during lunch so they wouldn't be hungry later.
Like almost everything that is currently popular in SF, the Mission-style burrito was invented in the 1960s, then popularized in the 1970s and 1980s. Taqueria La Cumbre claims they invented it in 1969, while El Faro (formerly on Folsom Street, now on 1st in SoMa) claims they first served it back in 1961. It doesn't actually matter to me who's right. These spots are tourist traps, and their burritos have suffered for it. (I will add that I do have a tourist trap and an internet phenom on here, so it is possible to survive the mixed blessing of popularity.)
Two quick things before we begin: 1. Sorry, but if you're vegan, this crawl is not for you. 2. In that vein, don't be the jerk with a special order—unless you have an allergy, just pick your meat and beans and order with everything.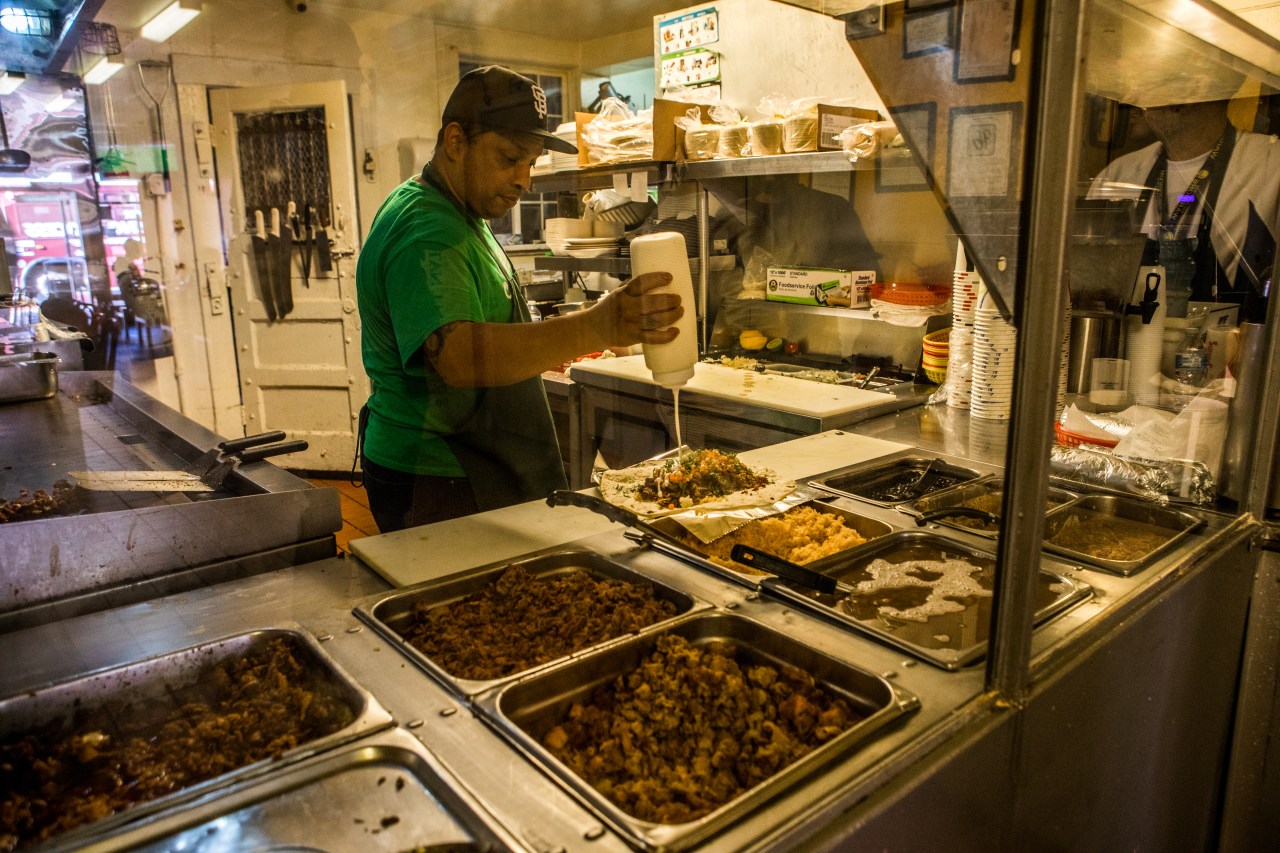 Here are the ingredients necessary for a burrito to be "super."
These spots have vegetarian options, but c'mon. These burritos were meant to have a heaping pile of meat in them. The standard options are carne asada, carnitas, al pastor, and pollo asado. Many places have cabeza, lengua, chorizo, and other varieties of grilled meats as well. Your bean options will likely be whole pinto, refried, or black. Pro tip: Pick whole pinto over refried—they help your burrito hold together better. There will also be Mexican (or Spanish) orange rice: The color comes from the vegetable bullion and lard mixed in. Then you have the "vegetables": Most places just add pico de gallo and avocado, but some throw a little lettuce in the mix or offer up additional onion and cilantro.
Finally, it is all topped off with a generous helping of sour cream or crema and cheese, then wrapped in a giant flour tortilla. I recommend getting the burrito "double wrapped." The extra tortilla will hold this behemoth together even if you cut it in half, while also keeping it from getting soggy if you have leftovers (they are hella good cold the next day). 
Most of these restaurants have multiple locations, but we're sticking to their Mission outposts. And make sure to bring cash, because most of them don't take cards.
Taqueria El Buen Sabor
This place is a gem. The decorations are funky (can we talk about the painted ceiling fan?), and there are frescos painted both inside and out. Most important, their burritos are bomb. I recommend getting your burrito "spicy," meaning with salsa. What really makes this place stand out is that the carne asada has great flavor and really holds its own against the rest of the burrito ingredients. Good to know: The tortillas are a little thin for the juiciness of the ingredients. Definitely double wrap.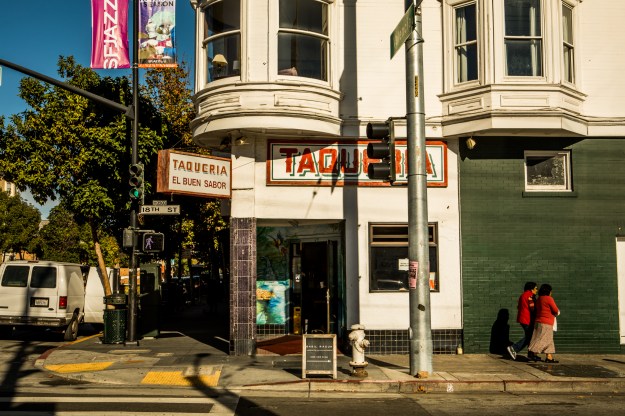 El Farolito
This is my favorite spot, and I know you're judging me but I swear it's worth the hype. El Farolito didn't become well known because they're selling unicorn-meat tacos. Word got around because they make a damn good burrito. The line may be long, but it moves fast, and they do not skimp on anything. The record weight among all the super burritos I have purchased here was 2.8 pounds—yes, I weighed my burrito—and that was with no add-ons or adjustments. Say whatever you want—you're just one less person in line.
Location: 2779 Mission St., San Francisco, CA 94110
Contact: (415) 824-7877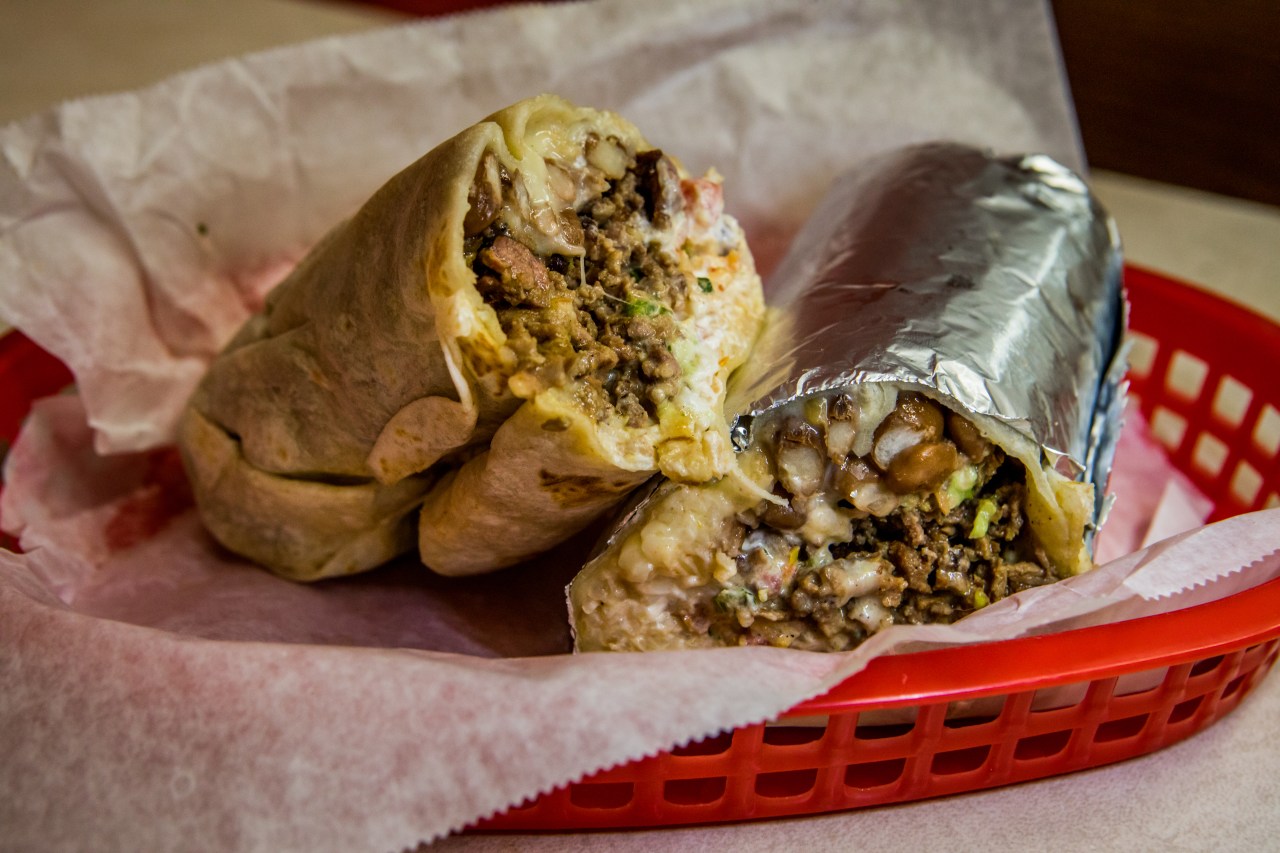 La Taqueria
To be honest, I'm including this one because people would be pissed if I didn't. La Taqueria is the burrito spot that received a James Beard Award in 2017 for being an American classic. So the line might wrap around the dining area and you'll have people hovering over you while you eat. Still, the burritos are excellent. And you can get yours "dorado," which means they grill the outside of it till it's crispy. Dorado isn't listed on the menu, though, and don't get it confused with a chimichanga, which is deep-fried.
Papalote Mexican Grill
This taqueria is described as a "no-frills" restaurant but it's probably the frilliest of them all. You do walk to the counter to order, but it has a full dining room. The restaurant is also fairly commercial, in the sense that you can buy their salsa at most Safeways throughout the Bay Area. But compared to other taquerias on this list though their burritos are a bit more "normal" sized, so if you're looking to try a burrito but don't want to be put into a food coma, this would be a good place to go. It is also a great spot if you need to eat inside since SF's weather can be moody.
Location: 3409 24th St., San Francisco, CA 94110
Contact: (415) 970-8815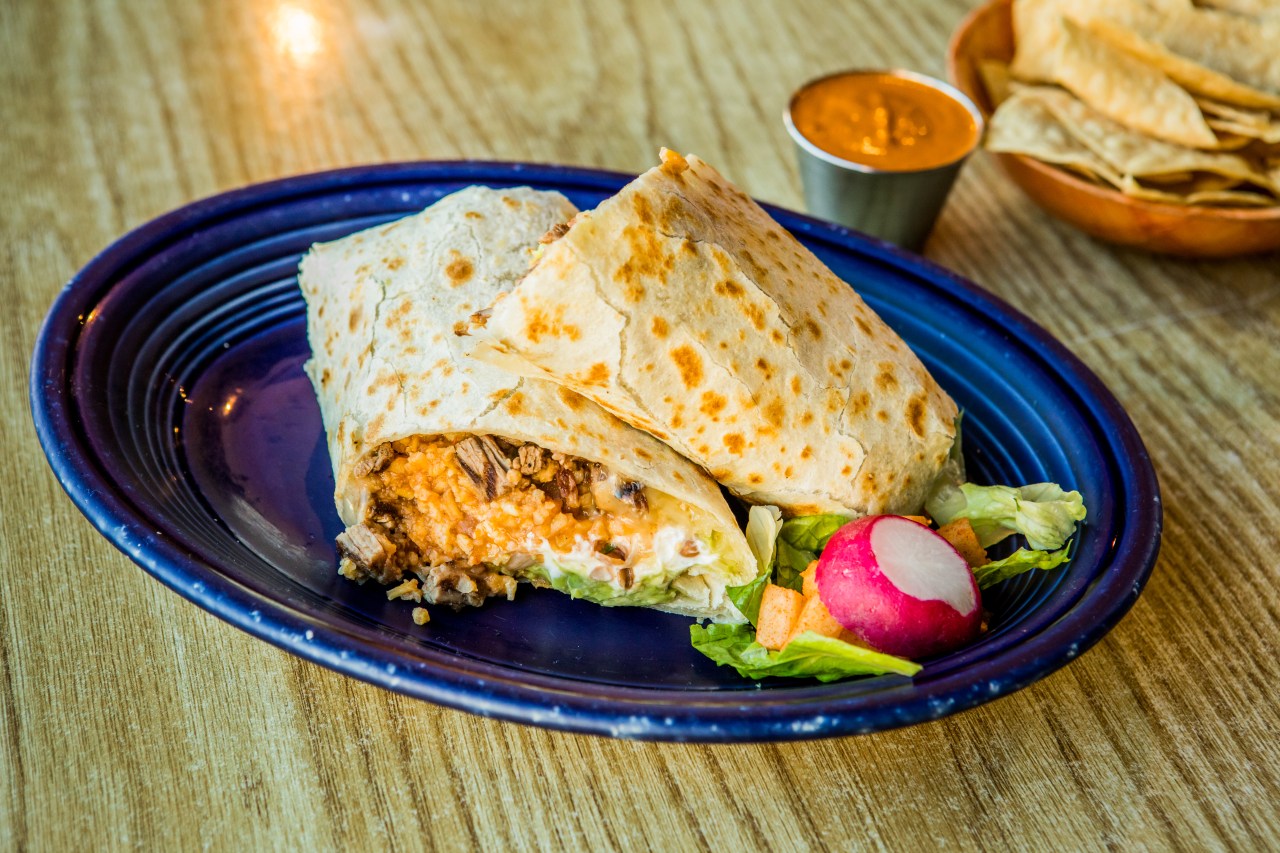 Taqueria El Castillito 
Gustavo Arellano, whom you may have seen in the Parts Unknown episode in LA, says that this place is his favorite spot. I agree: The burrito is pretty good. If you're a carnivore, it might be your favorite, too. Out of all the burritos listed here, this one definitely has the most meat. What is also nice about this place is that it is never too busy. Inside it does look like a former McDonald's, but don't let that deter you.