Bourdain-isms
"There's no place else even remotely like it. Everything great and all the world's ills, all in one glorious, messed-up, magical, maddening, magnificent city. Beirut."
"Here, block by block, you see the scars from the 15-year civil war that only ended in the '90s, but also nightclubs, discos, beaches, bikinis—where much of the Arab World comes to let their hair down."
"Do you know of any other place in the region where all of these groups are coexisting within a confined space?"
"The sheer volume of fire that was poured into some of these buildings is absolutely unbelievable."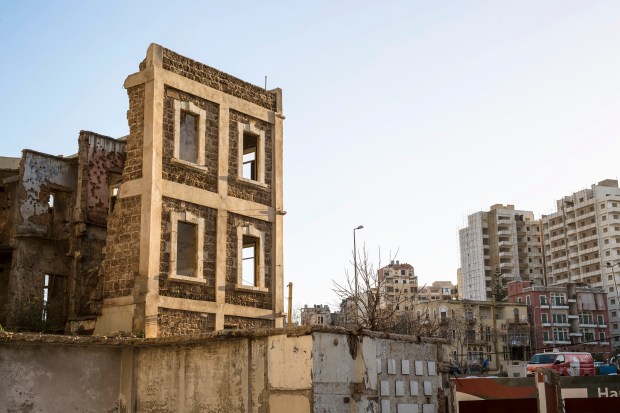 "During my first trip here in 2006, Hezbollah guerrillas killed three Israeli soldiers and captured two others in a cross-border raid. In the 34-day war that followed, much of Beirut was heavily pounded by bombs and naval artilleries. I fell in love with the city under the worst possible situation."
"Straining under the weight of all of these unasked-for guests, the Lebanese government has begun making it very difficult for them."
"Being stopped at any of the city's ubiquitous military checkpoints could mean a one-way ticket back to Syria. Trapped, unable to work, they exist invisibly on the margins of society."
"Once known as the Paris of the Middle East, Beirut still clings to its glamorous 1960s image, a chic tourist destination where you can famously ski and go to the beach all in the same day."
"Ironic glasses, vintage clothing, and neck beards—it appears the Brooklyn strain has spread even to Beirut."
"Is all of the chaos and the violence worth it for change? Is that worth dying for?"
"Beirut: Everybody should come here. Everyone should see how complicated, how deeply troubled, and yet at the same time beautiful and awesome the world can be."
By the Numbers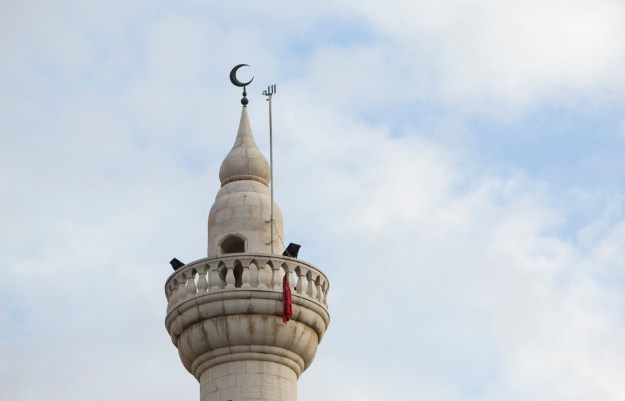 18

number of religious sects officially recognized

2M

Christian population

1.5M

Shiite Muslim population

1.5M

Sunni Muslim population

2M

Syrian population

500K

Palestinian population
Eats
Makdisi Street, Hamra, Beirut
+961 76 710 332
Bourdain ate: stuffed grape leaves, stuffed zucchini, rice.
Ouzai Street, Basta, Beirut
+961 1 649 944
Bourdain ate: roasted chicken.
General de-Gaulle Ave., Manara, Beirut
+961 1 743 348
Bourdain had: fish, meze (hummus, salads, and other small bites), Laziza nonalcoholic beer.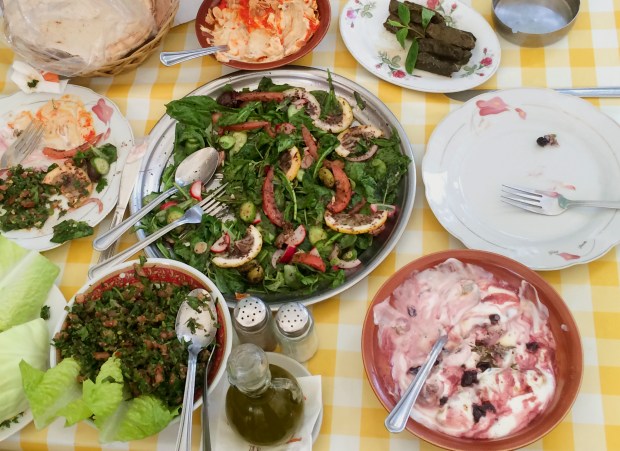 Damascus Road, Sodeco, Beirut
+961 1 323 456
Bourdain ate: tabbouleh, kofta with yogurt sauce and cranberries, stuffed grape leaves, kibbeh.
Kuwait Street, Beirut
+961 1 70 91 88 21
Bourdain had: vodka, arrack, salad with shanklish (traditional regional cheese), kibbeh nayyeh (raw meat with bulgur).
Just don't overstay your welcome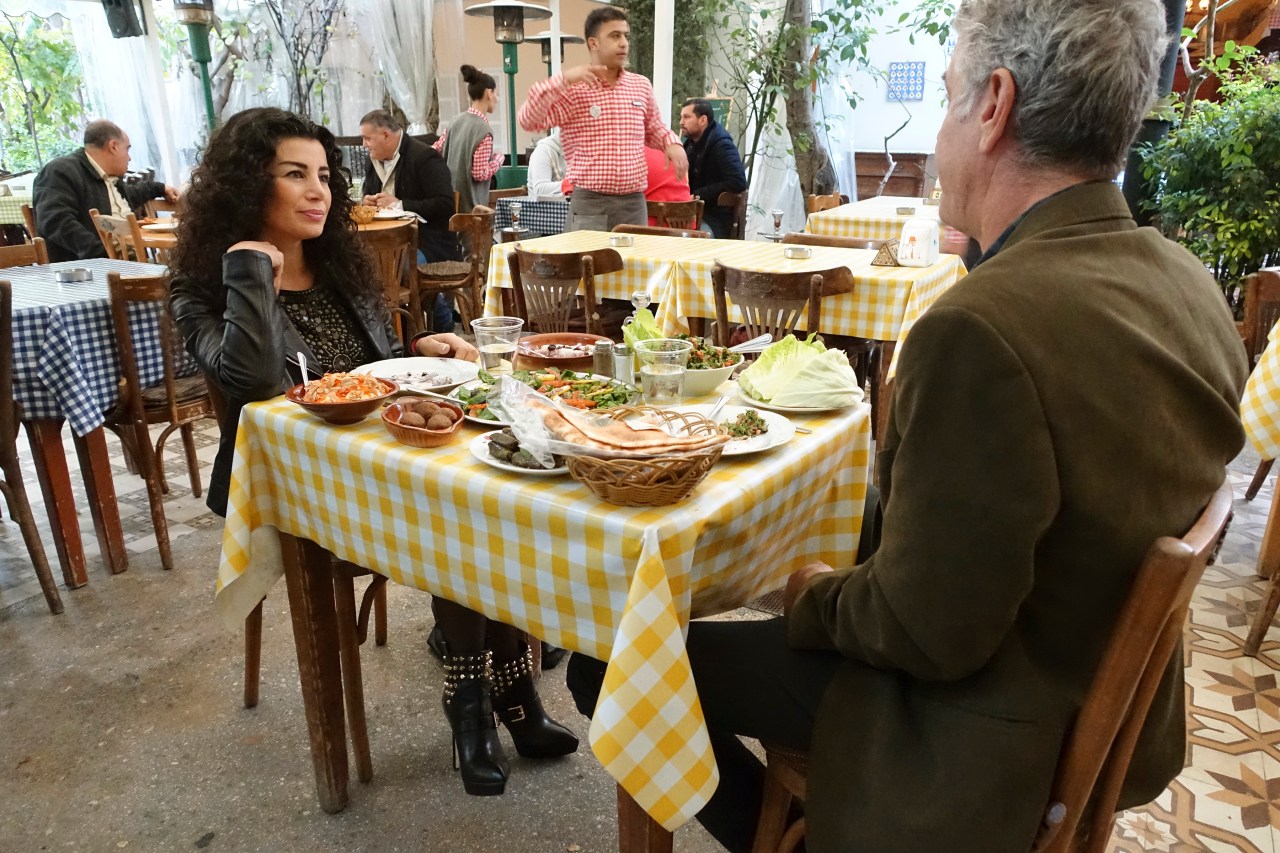 Per Bourdain, Beirut is one of the finest places in the world. But journalist and human-rights advocate Joumana Haddad suggests visitors limit their stays.
"Don't you think that the main reason behind you seeing this as a thrilling, exciting place to live in is that you're a visitor and not someone who actually lives here?" Joumana Haddad says to Bourdain over lunch.
Visitors like Bourdain "should come," she adds. "They will enjoy it as much as you have. I wouldn't advise them to stay more than a month, though."
Sidekicks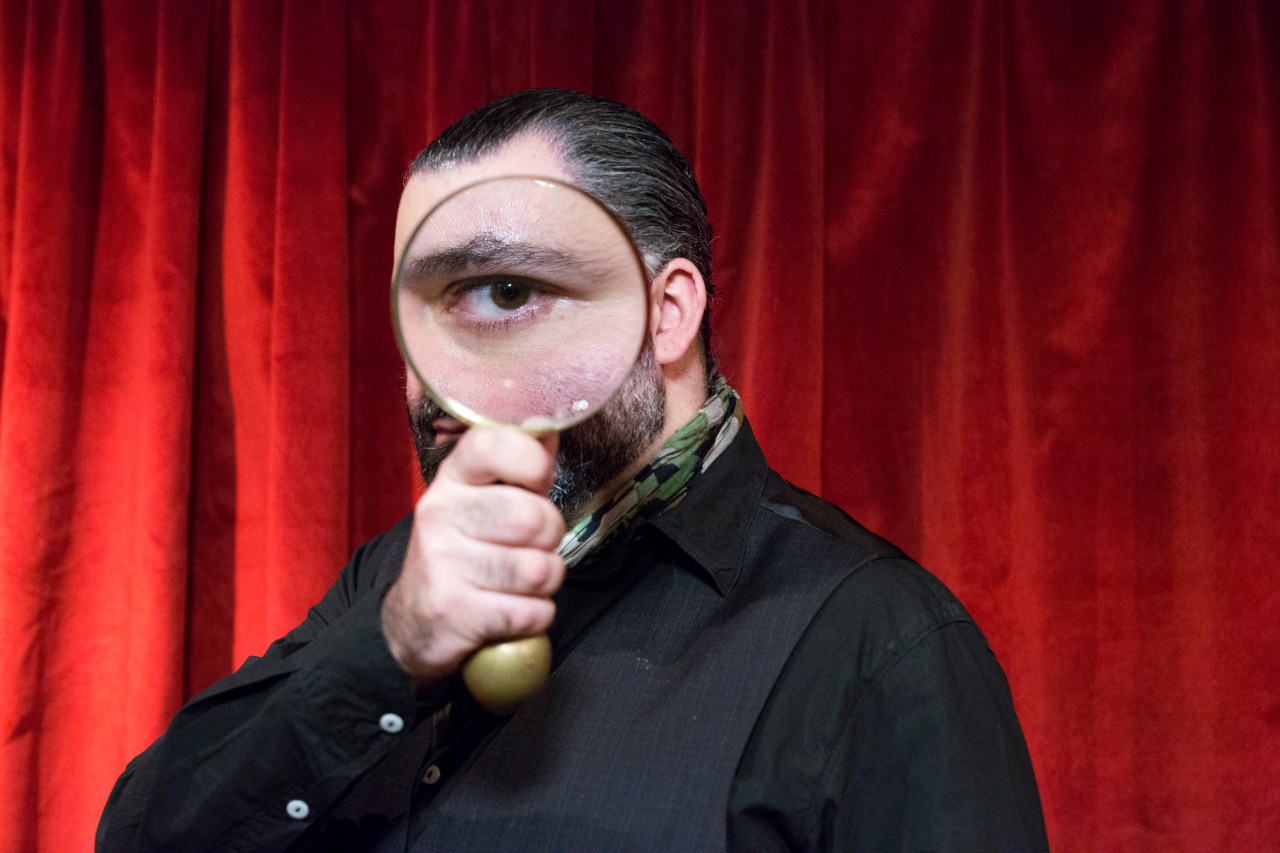 Ramsay Short: British-Lebanese editor and writer, author of "The Hedonist's Guide to Beirut."
Nick Paton Walsh: CNN senior international correspondent.
Mr. Najem: Palestinian-Syrian English teacher who fled to Beirut three years before this episode.
Mo and Bouchra Tabbara: local security specialist and his daughter.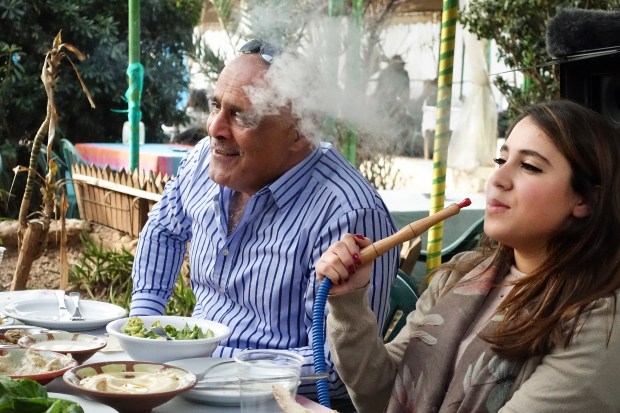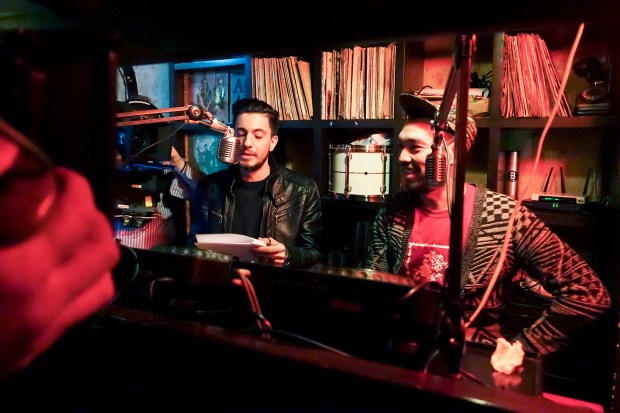 Chyno (born Nasser Shorbaji): Syrian-Filipino rapper.
Double A The Preacherman (born Hussein Sharaffedine): Lebanese freestyle-rap legend.
Joumana Haddad: journalist, human-rights advocate, and longtime culture editor for Lebanon's largest newspaper, An-Nahar.
Michel Elefteriades: music producer, entrepreneur, politician, artist, author, and filmmaker. Founder of armed revolutionary group Unified Movements of Resistance (MUR)—and also, later, the Beirut Musical Hall.
Rawan: Syrian woman living in Beirut whose visa was running out at time of filming.
Ernesto Chahoud: son of owner of Abou Elie.
The Hafezes: family living in the pro-Hezbollah neighborhood Al-Dahiyeh.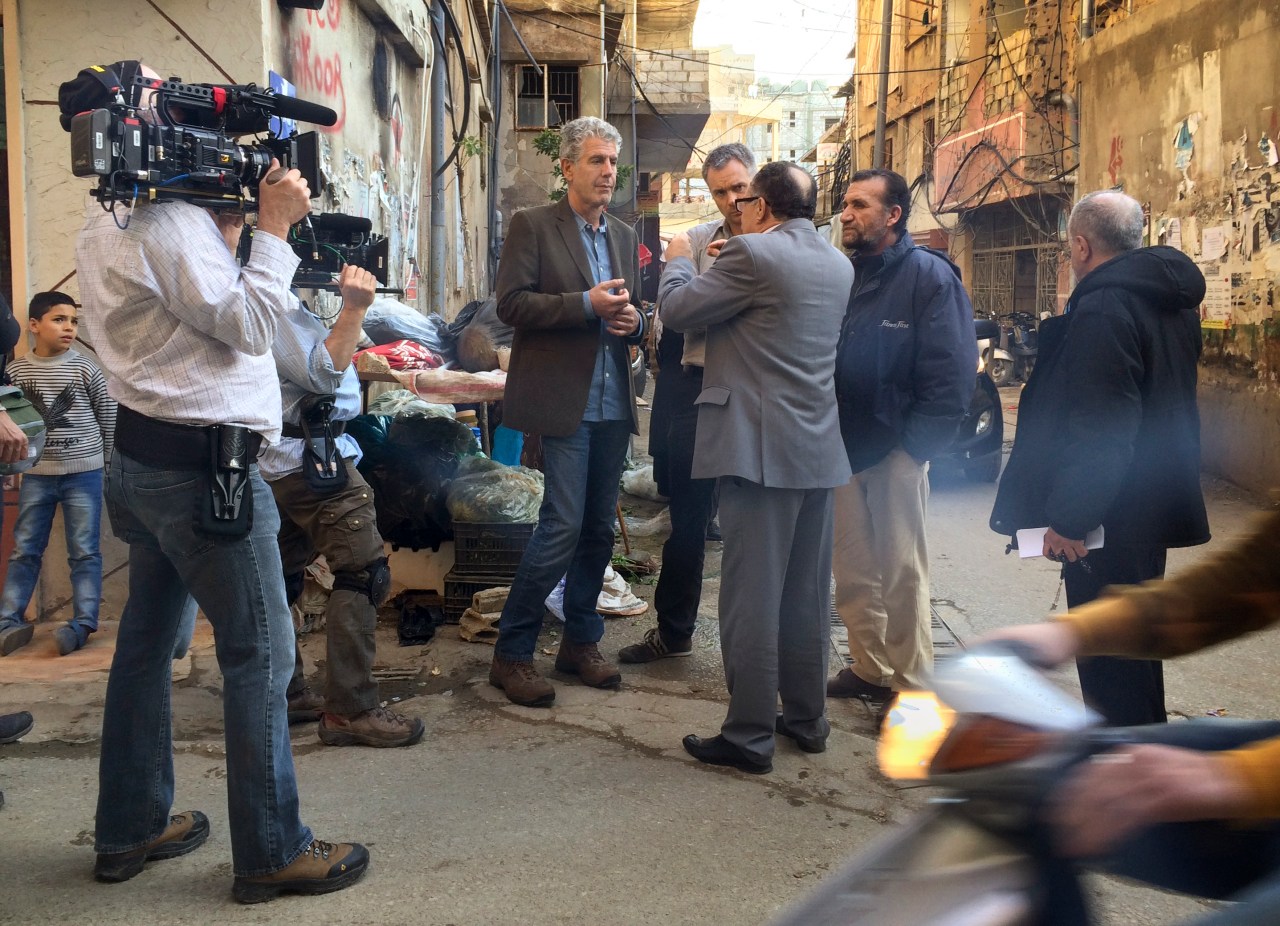 Living on the edge
Mr. Najem, an English teacher from Syria now living in Beirut, distilled for Bourdain and "Parts Unknown" viewers the precariousness of life for the millions of regional refugees living in the Lebanese capital.
"Suppose that the Lebanese authority collects us and throws us away to Syria," Mr. Najem says. "What is going to happen? We have no area in the world. We have no place in this universe. We belong to nowhere. Nowhere!"
Lingo
Hezbollah: "Party of God" in Arabic; Shiite military-political organization lavishly supported by Iran; the United States officially designates it a terrorist organization.
Arak: Levantine anise liquor.
Al-thalata thabta: Arabic saying similar to "Third time's the charm."