This is a good place to both experience fantasy and reality. The air, explosives, and food? You can't beat that. So you just stand here in the street, and random strangers bring you delicious foods.
By the Numbers
7.5K

People killed each year in Medellin a decade ago, according to journalist Hector Abad Faciolince in his "Oblivion: A Memoir"

700

People killed a year now, per Faciolince

40

Percent decrease in demand for cocaine in the United States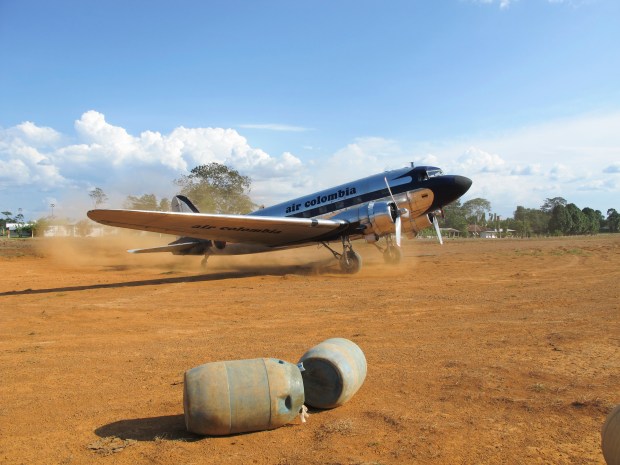 Eats
Market of Paloquemao
Calle 19-25
Bogota, Colombia
+57-311-5980989
What Bourdain ate: Caldo de Costilla, a traditional breakfast soup from the Andean region (beef short ribs simmered in an oily broth with potatoes, salt and scallions).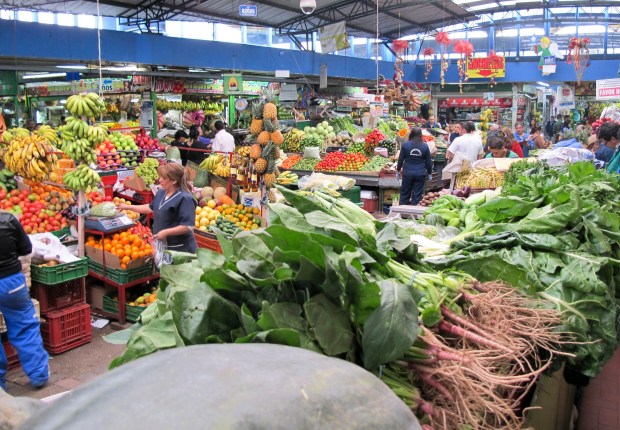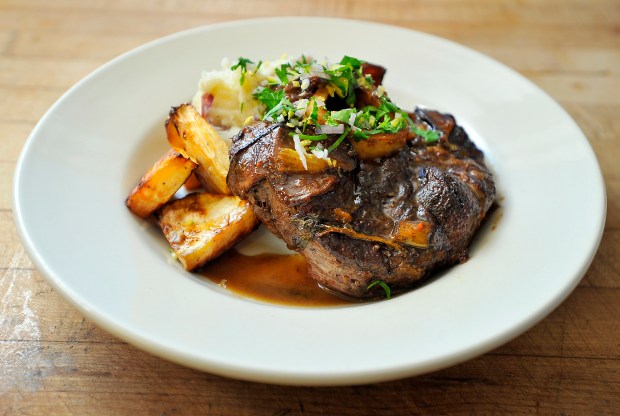 CRA 24 # 13-18
Cali
+57-2-3359224
What Bourdain ate: Cooked shrimp lathered in mayonnaise, ketchup and Worcestershire sauce; mollusk with rice; red snapper; steamed shrimp with green tomatoes; beer; sugar cane.
C11 29 Bis #5-90
Bogota
+57-1-2877228
What Bourdain ate: Handmade pasta, filled with labneh cheese and finished with a chorizo sauce; osso buco (beef shank instead of veal) braised over cubed vegetables, wine and broth in a wood-fired oven.
Calle 11
Bogota
+57-1-2865091
What Bourdain ate: Tamales made with chicken and pork belly, combined with vegetables, rice and masa, wrapped in a banana leaf and slow cooked for hours.
Sidekicks
Juan Pablo Mayorga: Chef from Bogota.
Tomas Rueda: Chef and former musician.
Héctor Abad Faciolince: Colombian author and journalist.
Joaquin San Clemente: Pilot.
Julio Cesar González: The mayor of Miraflores.
Mario Gallino and Will Holland: Members of musical collective On the Tropica.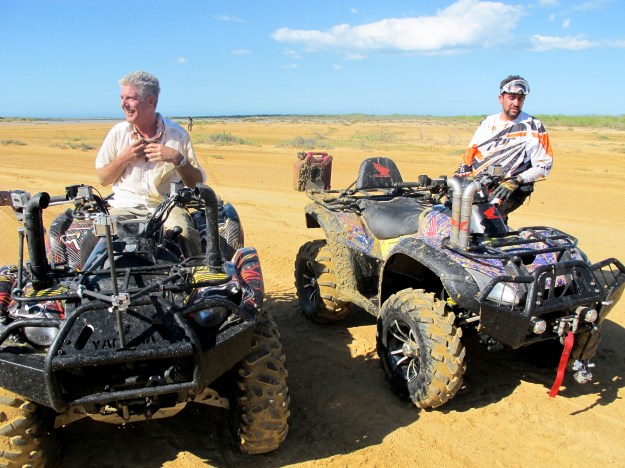 It's a particularly vibrant mix of Spanish, European, Afro-Caribbean, and indigenous people. These are deep waters, my friends, that no news story or episode of Miami Vice has ever come close to navigating.
Lingo
FARC: Marxist guerrilla force financed by drug trafficking, kidnapping, and covert assistance from Venezuela.
Guajira: Northernmost department of Colombia—and the northernmost part of South America, bordering Venezuela.
El tejo: Traditional Colombian sport that involves hurling a metal disc.
El Pollo Viejo: The old chicken (a marvelous nickname), an expert at the traditional Colombian sport of tejo.