Manolo Arceo is expertly deboning chicken after chicken, the rhythmic thwack of his knife against the cutting board punctuating the cries of cats begging for scraps outside the kitchen's back door. He's stressed; he's cooking dinner for 50, alone, like he does every night.
But these are undoubtedly good days for Arceo. For three years after he and his partner opened La Esperanza in 1994, their Havana paladar—a privately owned in-home restaurant—was plagued by food shortages. Arceo spent each morning biking miles to various markets searching for basic ingredients like pork, lamb, and spices. He put whatever he could find in his backpack and cycled home to plan the evening meal.
The government's increasing restrictions also crippled the young restaurant. "We could only have 12 chairs, we could not sell beef or seafood, anything from the sea. Illogical—we are on an island—but that's how it was," Arceo says with a shrug. "I think it helped me a lot to grow in the kitchen, because I had to invent more with what little there was."
In the early years of Cuba's Special Period—a euphemism for the economic devastation and near famine of 1989 to 1995, brought on by the collapse of the Soviet Union—Cubans opened hundreds of illegal restaurants out of their homes in a desperate bid for survival. In 1994 the government cracked open the door for this private enterprise, granting licenses with stringent restrictions to some paladares. La Esperanza is one of only 13 paladares that survives from the Special Period to today; they're the handful of restaurants that form the bedrock of contemporary Cuban cuisine.
In 1998 a regime that had never looked favorably on privatization cracked down. The owner of La Guarida, perhaps Cuba's most celebrated restaurant, estimates that there were around 1,000 paladares in Havana in 1996, when the government stopped handing out licenses, and only 100 by the beginning of 1999.
"At that time it was really complicated for many paladares. The legal framework we had was very strict," says Enrique Núñez, who opened La Guarida with his wife in 1996. "They saw you with one more chair and there was no fine—the only sanction was the withdrawal of the license. You committed a health infraction and, well, your license was withdrawn."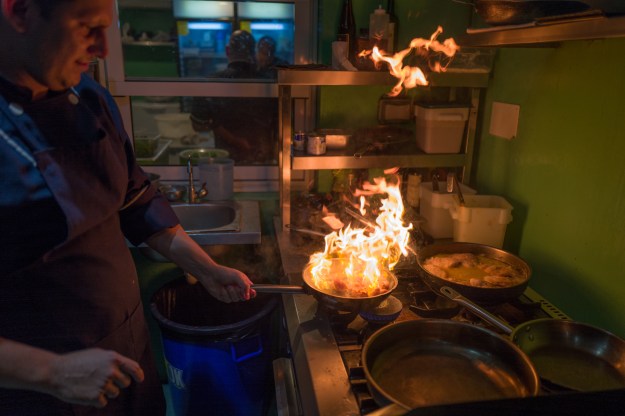 La Guarida is run out of a colonial mansion in Central Havana, one of the least touristy areas of the city. Núñez says La Guarida's survival is at least partly due to the restaurant's good fortune in staying off inspectors' radar. "We enjoyed a certain anonymity. The public we served knew us—it was a customer base that came looking for our place—but at the same time it wasn't a site that attracted much attention."
Núñez, like other paladar owners, admits that as hard as they might try to toe the line, most paladares had to break the law at some point in order to continue putting food on the table.
"Of course it was very difficult to be absolutely within the law in that time. It was practically impossible," he says now.
The restrictions stayed in effect until 2010, when President Raúl Castro expanded the private sector and rolled back some of the state's economic restrictions, the first major modernization of the island's economy since the years after the 1959 revolution. Despite this major shift, the state still dominates; private enterprise produces only about 25 percent of the country's GDP in 2012. Still, that's an increase from 5 percent in 1989.
The 13 paladares in some way or other have survived nearly two decades of these restrictions. Some of those that were never shut down attribute their survival at least partly to luck. A second intense wave of state inspections targeted all private business in 2005.
After their paladar was shut down by authorities during a 2005 inspection, the owners of Le Chansonnier, an airy French restaurant, had to change the way they served food for a while. The location had a bed-and-breakfast license, but the owners, Héctor Higuera Martínez and his two brothers, were also serving dinner. They ran a catering company for the next five years until they were granted a restaurant license again in 2010.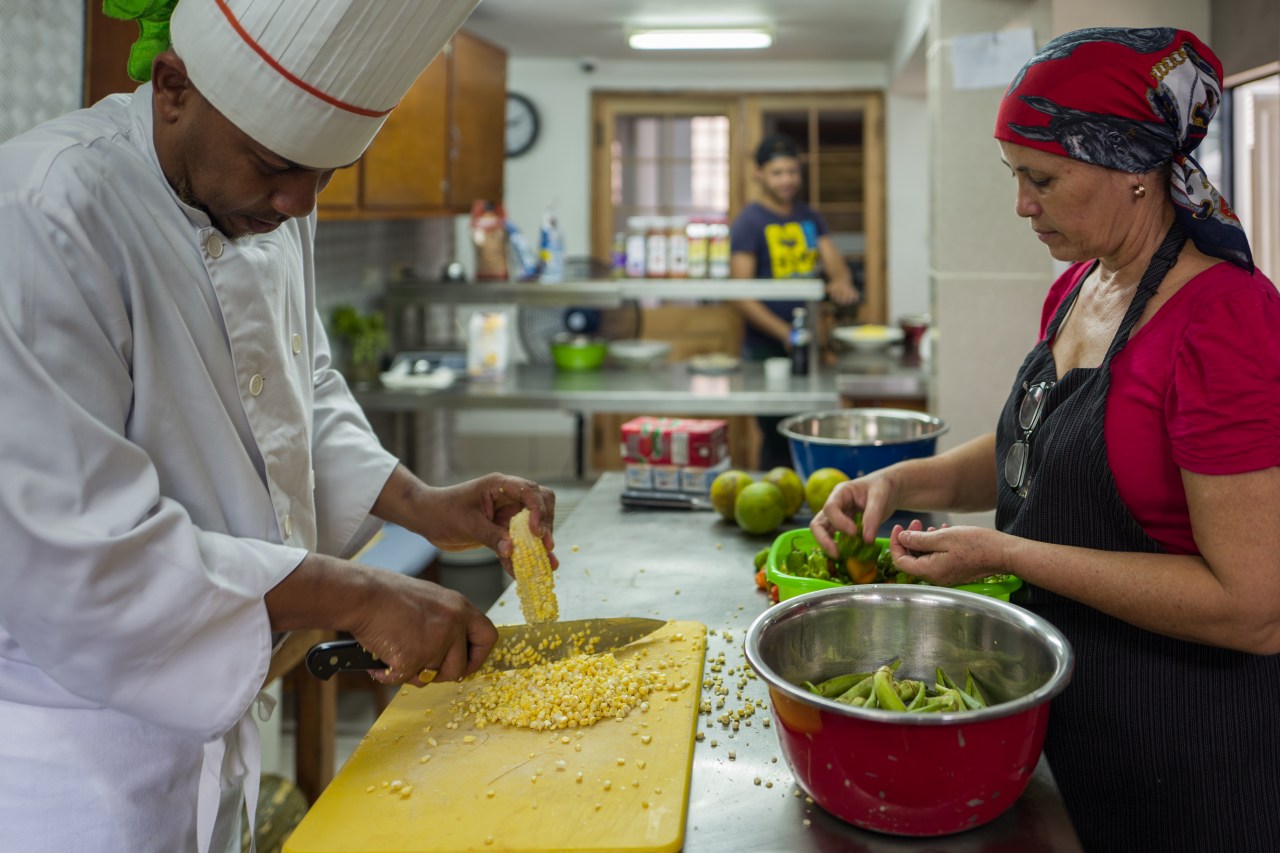 Niuska Miniet, the owner of the paladar Decamerón, was even less fortunate. The story of the first 20 years of her charming Italian restaurant is colored by desperation.
During the Special Period, the magazine Miniet worked for closed. When she was selling shoes and other odds and ends out of her home, she thought of selling food instead. "The idea came to me because I needed to find a way to survive. I didn't know that I could create a restaurant until I urgently needed to make a living doing something for myself. And in a situation with limitations, like the Special Period, people came up with many ways to survive."
She opened Decamerón in 1990, shortly after the onset of Cuba's economic crisis. Like many other paladar owners, including Arceo and Núñez, Miniet had no restaurant-management or professional culinary knowledge when she opened her restaurant.
In the early years, before the government began issuing licenses, Miniet quietly served takeout pizzas. In 1995 she was granted a license, and she opened a sit-down restaurant in her living room. But her happiness was short-lived—in 1998 the authorities closed Decamerón, accusing Miniet of using an invalid invoice.
Miniet had an opportunity to leave Cuba, but she didn't take it. "I said, 'Well I'm not leaving Cuba. I'm not leaving. I'm going to continue working.' I did not want to leave my family. I don't know, maybe this was a silly reason to stay in a country, but that is what makes you stay in a country—in your country—right?"
She quietly reopened Decamerón three months later. She told her former clients they had closed and stopped selling Italian dishes, which were too popular to keep a low profile. When inspectors visited other paladares, the owners would call Miniet to warn her. She would immediately close Decamerón, put away the tables, and pull out her living room furniture.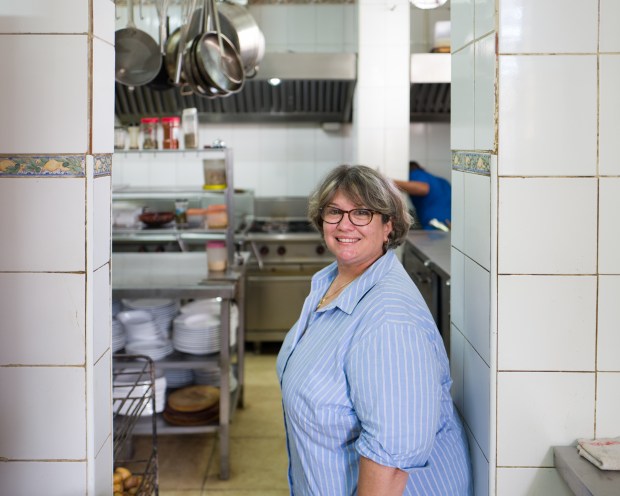 "We were discreet. If things got more difficult, we were much more discreet: We turned off the lights. We worked in the near dark. If someone warned us, then that day we did not open. We opened the next day. And so, well, we did not have any fun. I'm laughing now, but it was not funny at all."
Miniet worked this way for 12 years, until she received a new license in 2010.
"I don't think I did this as a heroic act, but all Cubans were heroic at some point. We were tremendously resilient and tremendously strong in resisting a situation which much of the time—or really almost always—was out of our control."
The licenses currently held by paladares allow owners to seat up to 50 people at a time. They are no longer barred from serving seafood or alcohol or employing staff that isn't family. Paladar owners no longer live in fear of the authorities. The easing of the U.S.-Cuba relationship under U.S. President Barack Obama has brought more Americans and more money to Cuba. Cubans have greater spending power. There are now thousands of paladares, serving meals ranging from sushi to pizza out of a kitchen window. But the food shortages persist. And the current U.S. president Donald Trump is reasserting the old travel and trade restrictions.
All paladar owners, even those running the best-known establishments, still anxiously watch their stocks and spend their mornings running around Havana's markets. Each owner pointed to supply as their greatest challenge to survival.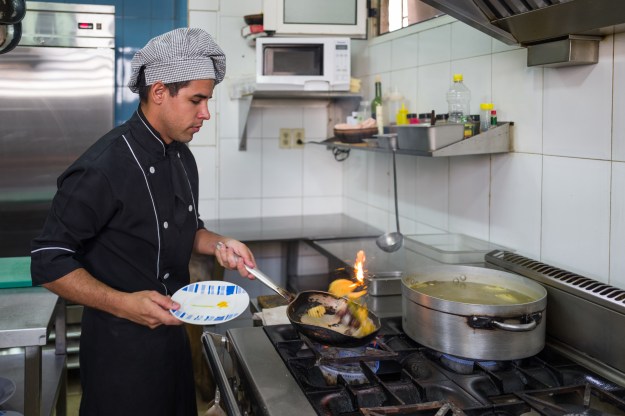 Higuera runs a French restaurant, an added challenge to finding ingredients in Havana. He says that whenever his international friends visit Cuba, they bring suitcases filled with ingredients, like spices, Dijon mustard, herbs, chocolates, mushrooms, and goose fat. As he speaks, he excitedly unpacks a box filled with spices and tea lights he had just bought at an Ikea in the Dominican Republic.
Núñez employs suppliers to search markets and stores each morning. But if there is scarcity of one product for too long, even La Guarida's relatively robust store of supplies can run out. "Today we lose the cream, the butter tomorrow, after that the olive oil … and also we have to adapt our menu according to the season to facilitate it a bit. It really is complicated."
La Guarida is a world-famous restaurant, frequented by celebrities including Beyoncé and Jay Z. For smaller paladares, the challenge is magnified. At Gringo Viejo, a paladar open since 1995 in the quiet residential neighborhood of Vedado, owner Omar González Rodríguez says he, his son, and his chef meet each morning to take inventory on what they need. Often they are missing ingredients.
"I'm convinced that a restaurant loses value when it begins to lose its menu; so we try to maintain our menu, but it has to be quality. There is always a substitute, but that substitute may not be adequate. In that case, sometimes what I do is replace that option with another dish. But it is very difficult today, really."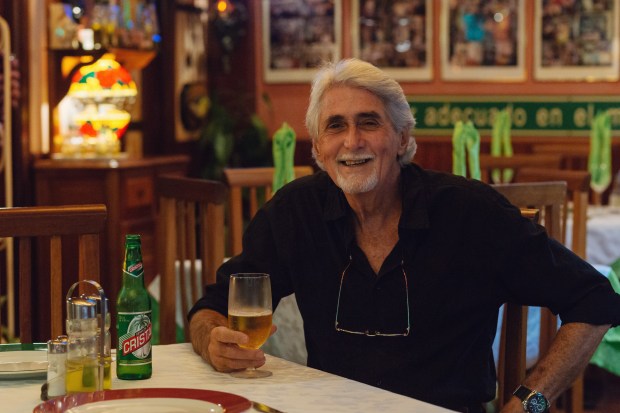 González says that running Gringo Viejo has actually become more difficult over the years because of the increasingly crowded restaurant space. When there were few paladares and restrictions on what they could serve, it was easier to find the ingredients he needed. Now, he says, products are more expensive, and he needs many more ingredients to be competitive in Havana's hip food scene.
González echoes the sentiments of many, saying: "I hope the future will be better and that Cuba will be able to integrate. … I am ready to give everything I have to give. We just need people to come and to have an economy that allows us to do things well. I have the desire but not the tools."
But for Arceo, who says he is happy to prepare dinner alone each night because he likes to work, this has simply become a way of life. "I do not expect anything anymore. I already adapted to living like this, looking for things. I do not hope for anything anymore. If things appear, that's it. And if they do not appear, we're adapted to that already."