Though it's the fourth largest city in the United States, Houston often flies under the radar. It easily conjures lazy Texas stereotypes of big oil, cowboy boots, and horses. But Houston has much more to offer visitors.
Its story begins in the 1830s, when a pair of slick brothers from New York decided to speculate in real estate on the banks of Texas' bayous. Augustus and John Kirby Allen arrived decades before oil gushed out of Spindletop in East Texas. That discovery, in 1901, would make Houston a boom town and eventually the world's oil and gas headquarters. Along the way Houston has also welcomed medical pioneers and astronauts, making it a city where anything seems possible.
The sense of opportunity continues to draw people to Houston. It is now one of the country's most diverse cities and a mirror of the future United States. More than a million immigrants—nearly one in every four residents—call Houston and its surrounding area home. This diversity plays out especially in Houston's schools and restaurants.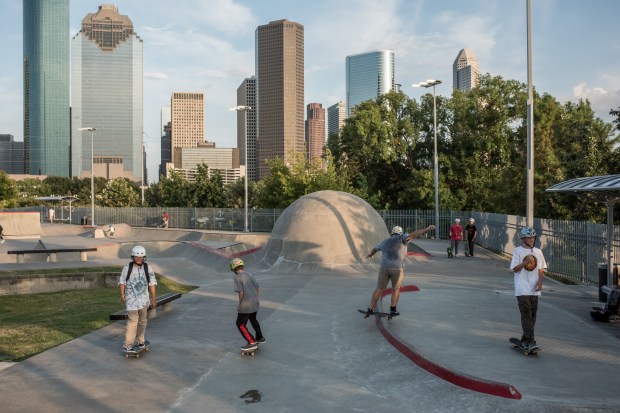 How much opportunity Houston will continue to offer depends in part on how the city responds to recent disasters. The region is recovering from three major floods in three straight years. In 2017 Hurricane Harvey dumped 51 inches of water in Houston and caused $125 billion in damages. Still, in Houston even catastrophes are met with a can-do, resilient attitude.
What to read and watch: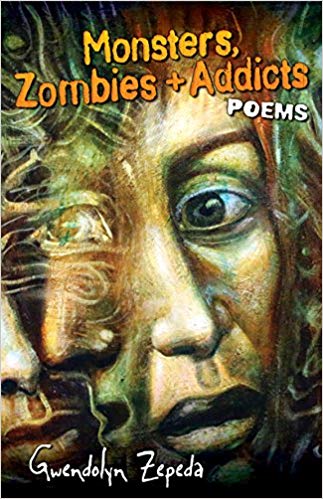 Monsters, Zombies and Addicts: Poems, by Gwendolyn Zepeda
Gwendolyn Zepeda is a native Houstonian and served as the city's inaugural poet laureate from 2013 to 2015. Her latest work is a series of narrative poems that explore modern life with Houston as a backdrop. One poem in particular stands out. Written after Tropical Storm Allison drenched Houston in 2001, "After the Hurricane" describes vendors selling corn and tacos from carts near the freeway. The poem still resonates as the city continues to rebuild from Hurricane Harvey. Houstonians then and now find opportunity in everything—even disasters.
Rushmore, by Wes Anderson
Wes Anderson's 1998 film, about eccentric high school student Max (Jason Schwartzman) who falls in love with a first-grade teacher, put the streets of Anderson's hometown on the silver screen. Much of the film was shot at St. John's School, Anderson's alma mater, and it captures the eclectic spirit that often colors Houston. Locating Max's home right next door to the cemetery where his mother is buried, the scenes hint at the city's lack of zoning laws.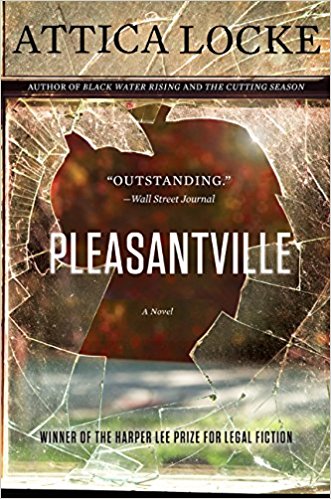 Pleasantville, by Attica Locke
Set in one of Houston's oldest black neighborhoods, Pleasantville is a legal thriller about a dirty mayoral election, a girl's disappearance, and the attorney who is reluctant to take the case. Author Attica Locke grew up in Houston and is now a writer and co-producer of the show Empire. In this taut story of backroom politics and family secrets, she unpacks the complicated social layers of Houston's black community in the 1990s.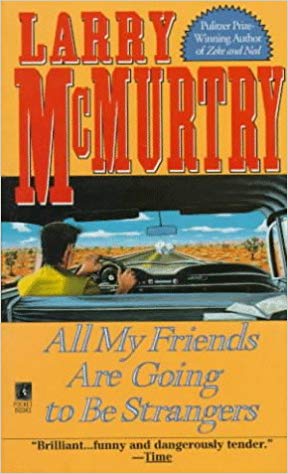 Apollo 13, by Ron Howard
This 1995 movie dramatizes the real-life action of the Apollo 13 mission. After an onboard explosion, that mission quickly changed from a lunar exploration to a dire struggle to get the astronauts back home safely. The movie showcases the oft-quoted phrase "Houston, we have a problem." But it also shows Houston as Space City, where scientists and engineers try to achieve the impossible
All My Friends Are Going to Be Strangers, by Larry McMurtry
Larry McMurtry is a dean of Texas writers. He has a Pulitzer Prize, an Oscar, and more than 30 novels under his belt. This one, published in 1972, is part of a trilogy of novels set in Houston. It follows an aspiring writer who sets out for the California coast and has several difficult romantic relationships along the way. It paints Houston as constantly changing—in the 1960s and 1970s with the oil business and today with immigrants from all over the world—but also shows how the city draws back its protagonist and others.
What to say:
The Loop: This is also known as Loop 610, or just 610. Officially, Interstate 610 is a freeway that circles central Houston. Drive the whole thing and you'll go by the mega shopping center, the Galleria, along the West Loop and to the edge of one of the world's largest petrochemical complexes on the East Loop. Locals giving directions often refer to something as inside the Loop, often with a urban, trendy connotation, or outside the Loop—meaning be prepared for a long drive and probably traffic.
Bayou: Houston's often called the Bayou City because of the 2,500 miles of waterways that meander through the city. The channels act as massive drains, holding and moving floodwaters slowly downstream—though recent storms show the channels are hitting their limit. The bayous are also recreational: Houstonians flock to their banks throughout the year to run and bike, as on the trail at White Oak Bayou, or even to paddle along in a kayak. The best known waterway is Buffalo Bayou. It moves from former prairie lands in the west through downtown to the heavily industrial ship channel on the Eastside. In the 1800s a certain downtown spot on Buffalo Bayou, now called Allen's Landing, was home to the city's original port docks.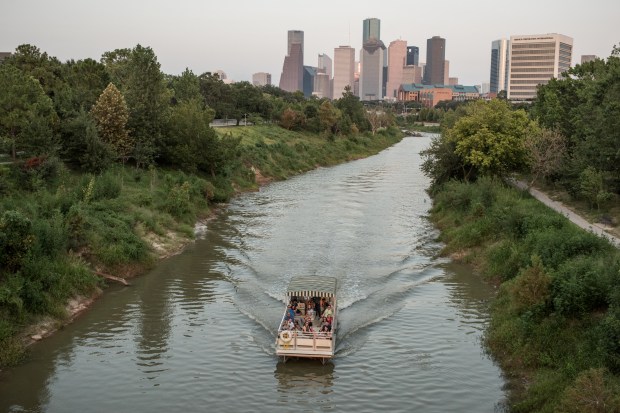 Ward: Ever since Houston was founded in 1836 its original six districts, or wards, have shaped its culture and identity. The wards started as city council voting districts, and they set the foundation for many of the core neighborhoods, which reflect the city's history. For example, freed slaves settled in the Fourth Ward; and then 100 years later, in the nearby Third Ward, black residents fought for racial equality. Gentrification has changed—and continues to change—a lot of the wards' historical characteristics. Still, Houston's modern identity—where there's new construction and a growing art and music scene—is still tied to its wards.
Trill: Combine true and real and you get trill. That is, someone who commands a lot of respect. This slang shows up a lot in Houston's hip-hop scene. Texas rapper Bun B—who has, by the way, taught a class on religion and hip-hop at Rice University—says the word originated in prison and that he helped take it to Houston from his hometown of Port Arthur in East Texas.
Know before you go:
Houston is big and sprawling. The Houston metro area—which includes suburbs and smaller communities in neighboring counties like Fort Bend and Montgomery—covers almost 9,000 square miles. That's an area larger than New Jersey. Even Houston proper covers an area more than twice the size of New York's five boroughs. Be prepared for long commutes. And be forewarned: Houston has limited public transit.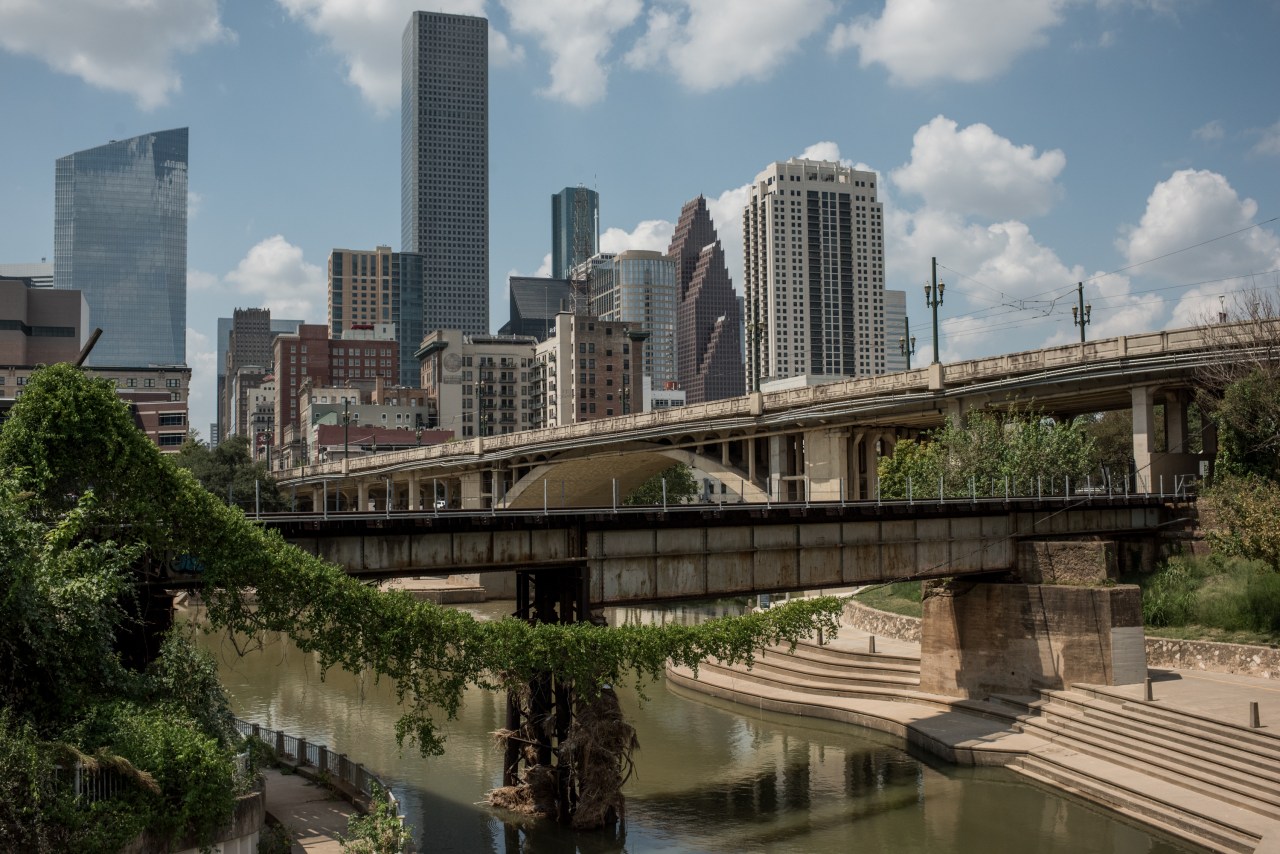 Diverse yet economically segregated.
Houston is one of the most diverse cities in the country, but that doesn't automatically translate into inclusion. According to the Pew Research Center, Houston is one of the most economically segregated cities in the U.S. In 2017 federal authorities put Houston on notice after the city rejected an affordable housing complex in an affluent area the year before.
The original Beyhive.
Before Queen Bey dominated Coachella, the Super Bowl, and basically pop culture in general, Beyoncé Giselle Knowles grew up in Houston's Third Ward. She attended some of Houston's magnet schools for music and performing arts, won local talent shows, and sang at her church, St. John's, near downtown. Her ties to her hometown show up in her music, like when she calls herself Miss Third Ward in "Pretty Hurts" or making the music video for "No Angel" a tribute to Houston hip-hop. Beyoncé hasn't forgotten her roots, giving millions to help the homeless and disenfranchised in the city.
Oil money makes good art.
Houston's economy has diversified over the last several decades to include medicine, health care, and international trade. But it still centers on energy, acting as the world's headquarters for oil and gas. Money from the oil industry has driven a lot of Houston's development—and its robust arts scene. Houston boasts a city ballet, opera, symphony, and major downtown theater, plus multiple major art museums. Among these institutions the Menil Collection stands out as one of the country's largest private art collections. It opened to the public in 1987, thanks to Dominique de Menil, a French-American oil heiress, and her husband, John. Designed by Italian architect Renzo Piano, the collection's main building features rotating exhibitions. Other highlights of the complex are the Rothko Chapel, which hosts 14 murals by the artist Mark Rothko; the Cy Twombly Gallery, dedicated to the American painter, sculptor, and photographer's body of work; and the Byzantine Fresco Chapel, which formerly housed 13th-century Greek Orthodox frescoes (since returned to Cyprus) and now houses site-specific experimental installations.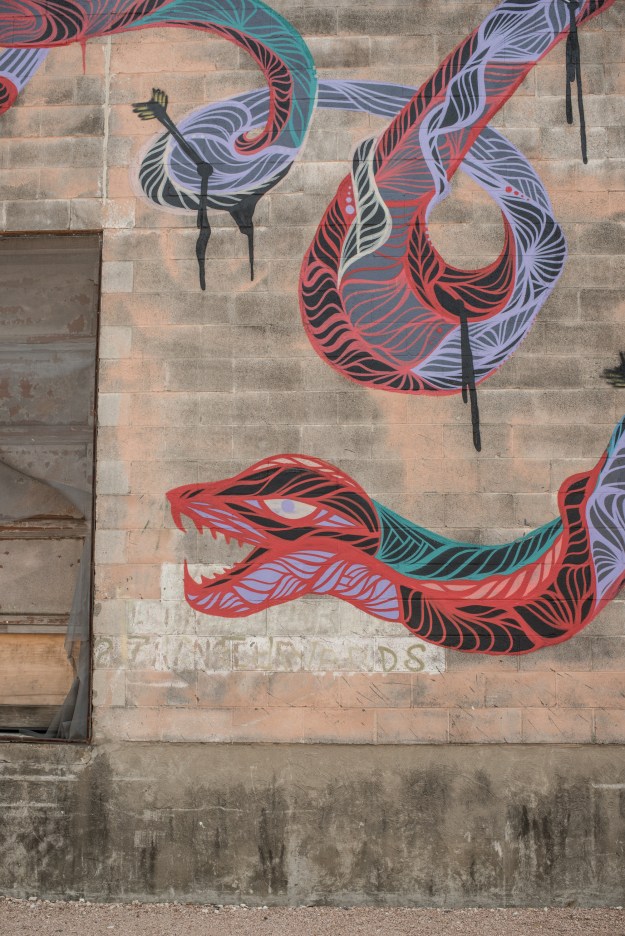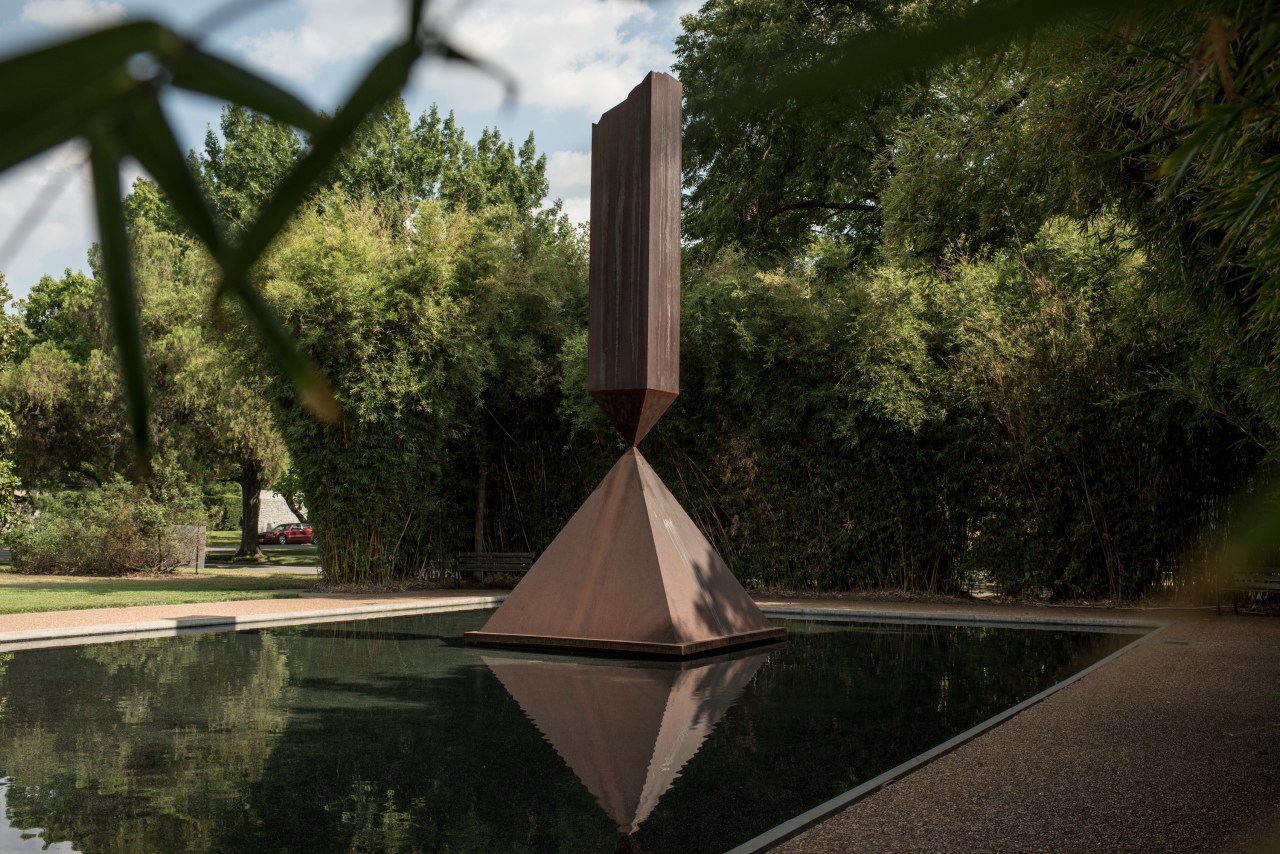 Blue dot in a red state.
Yes, the state of Texas is known as a bastion of Republican politics, and no Democrat has won a statewide office since 1994. But local politics are more nuanced. Houstonians have elected Democratic mayors since 1981, including Annise Parker, who in 2009 became the first openly LGBTQ person elected to lead a major American city. There's an increasing red-state-blue-city political divide brewing in Texas, and Houston is very much at its forefront.
Lots of nicknames.
Bayou City. Clutch City. Space City. Hustletown. Screwstown. H-Town. Those aren't even all of Houston's nicknames. Peel back each moniker and you'll learn about local culture. Some come from sports, like Clutch City, referring to when the Rockets came through in the clutch to win the NBA championships back-to-back in the 1990s. Space City is an ode to Houston's long relationship with NASA. Screwstown is a nod to local DJ Screw, who remixed hip-hop to a slow beat and created a genre that grew into its own movement. And Hustletown? Houstonians pride themselves on working hard to make things happen, whether it's business, art, or music.