My relationship with Greater Tehran, as it's officially known, has evolved over the years from that of locally bred full-time resident, tired of its hustle and bustle, to that of dedicated lover and now betrayed devotee forced into unofficial exile.
Tehran, the beating heart of Iran, was the only city I have ever called home. With this in mind, you would naturally think the love for my city would be unconditional, but I was never a blind lover.
Tehran is not the top destination for most foreign tourists coming to Iran. I have heard many times from friends planning a trip to Iran that they would be passing through Tehran for a glimpse before traveling on to the more beautiful cities of Esfahan, Shiraz, and Yazd.
I understand why. At first glance, Tehran is a gray city. The repetitive blocks of ugly concrete buildings are monotonous. It is polluted, and if you spend more than a couple of days there, you will inevitably get stuck in one of the city's notorious traffic jams.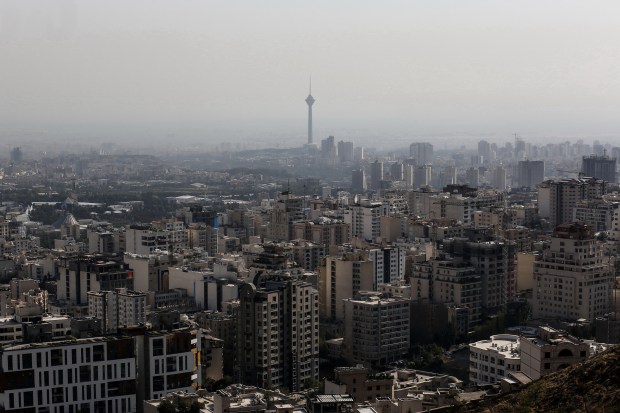 As a Tehrooni, I know most of its neighborhoods and corners. But when your city is so big—Tehran is a 280-square-mile urban area—you have few reasons to go to many of its different neighborhoods. As in other large cities, most of us live compartmentalized, localized lives.
Because of this, my love affair with Tehran began when I started covering the city as a journalist, traveling the city in hot or cold weather, sometimes even in snow. Suddenly Tehran opened up to me anew: from its affluent northern neighborhoods, like Tajrish Square and Niavaran, to the southern parts such as Rah-Ahan Square, where the railroad station is, and the road to Beheshte-Zahra, Iran's biggest and most famous cemetery, where the shrine of the Islamic Republic's founder, Ayatollah Khomeini, is now located.
There are many tiny villages all around the cemetery. Most are home to Afghan immigrants who farm herbs and vegetables. Rural life so close to the city is not something I expected to find.
Visiting these parts of the capital, which most secular-leaning, modern-thinking women like me never see, gave me the chance to understand important, if previously unknown, dimensions of my society.
Such places remain distant in my heart, but in the middle of Tehran, in parts of the city I would never have visited otherwise, I found my hidden heaven. Let me show you where.
Getting around Tehran is easy no matter where you are in the city. You can either jump into a bus or private taxi (darbast) or call a taxi agency (ajans). These days you can even get the Snap App on your phone (it's the Iranian equivalent of Uber), and order a car to take you to the center of the city. I suggest you go for an early hike to watch Tehran awaken in its blanket of smog and then get breakfast in one of the little local cafes near Tajrish Square. Amoo Yahya's is a tiny cafe, named after its owner, with just two or three tables. If you manage to get there before 9 a.m., then you should be able to get a seat—but go later than that and the wait can be long. Yahya serves one of Tehran's best traditional omelets, which is actually scrambled eggs with tomato, served with piping hot bread.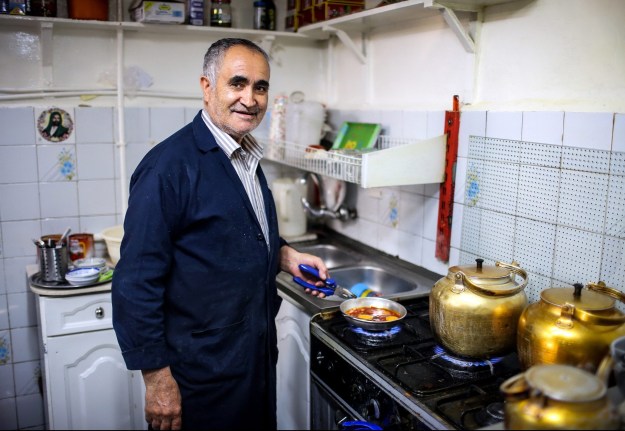 Cross the square to explore the Tajrish Bazaar. You can find everything from Persian rugs to pots and pans. It is also home to an easily navigable spice and fresh produce market. The old shopping district has been renovated recently and is a more manageable alternative to Tehran's Grand Bazaar. After your time in the bazaar, try to get downtown before noon.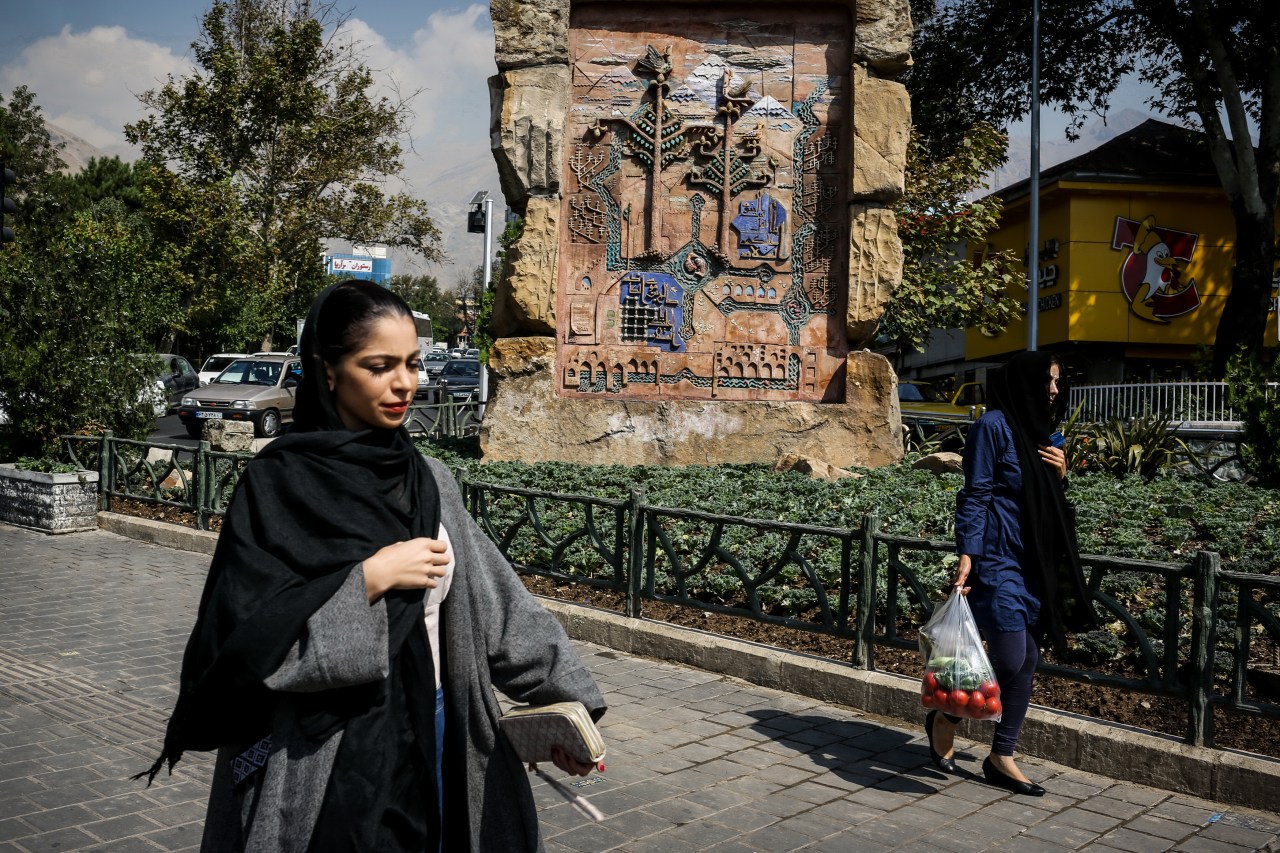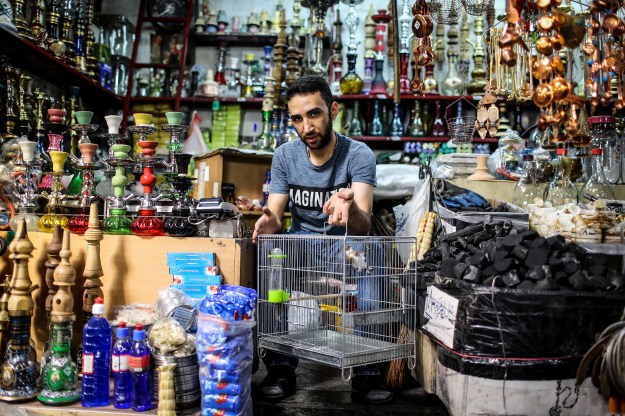 30 Tir Street (Si Tir) is one of Tehran's oldest streets. Home to some of the most touristy attractions of the city, it is much less chaotic than many of the streets nearby. It is here that I found Tehran's cultural-historic center—my hidden urban heaven.
The narrow one-way street starts at Imam Khomeini Street in the south, goes north past the giant Russian embassy compound to Jomhouri (Republic) Avenue and all the way to Nofel Loshato Street, named after the French château where Ayatollah Khomeini waited in exile before returning to Tehran to establish the Islamic Republic. From there you can easily catch a taxi that will transport you via one of the major highways that connect the city center to the northern or western outskirts.
Walking up 30 Tir Street, you cannot miss Iran's Foreign Ministry, a large compound built to resemble the marble ruins of Persepolis. Originally built as the headquarters for Tehran's police department, it was one of my favorite destinations in Tehran. I used to go there for the Foreign Ministry's weekly press conference, but that was really just a good excuse to explore a Tehran that was quickly disappearing.
Arriving at the gated compound, which includes Malek National Library and Museum, and Gate of the National Garden or Sardar-e Bagh-e Melli, you'll find the last of the original gates built during the reign of the first Pahlavi Shah in the years before World War II. They are two of the most impressive monuments to have survived the city's modern turmoil.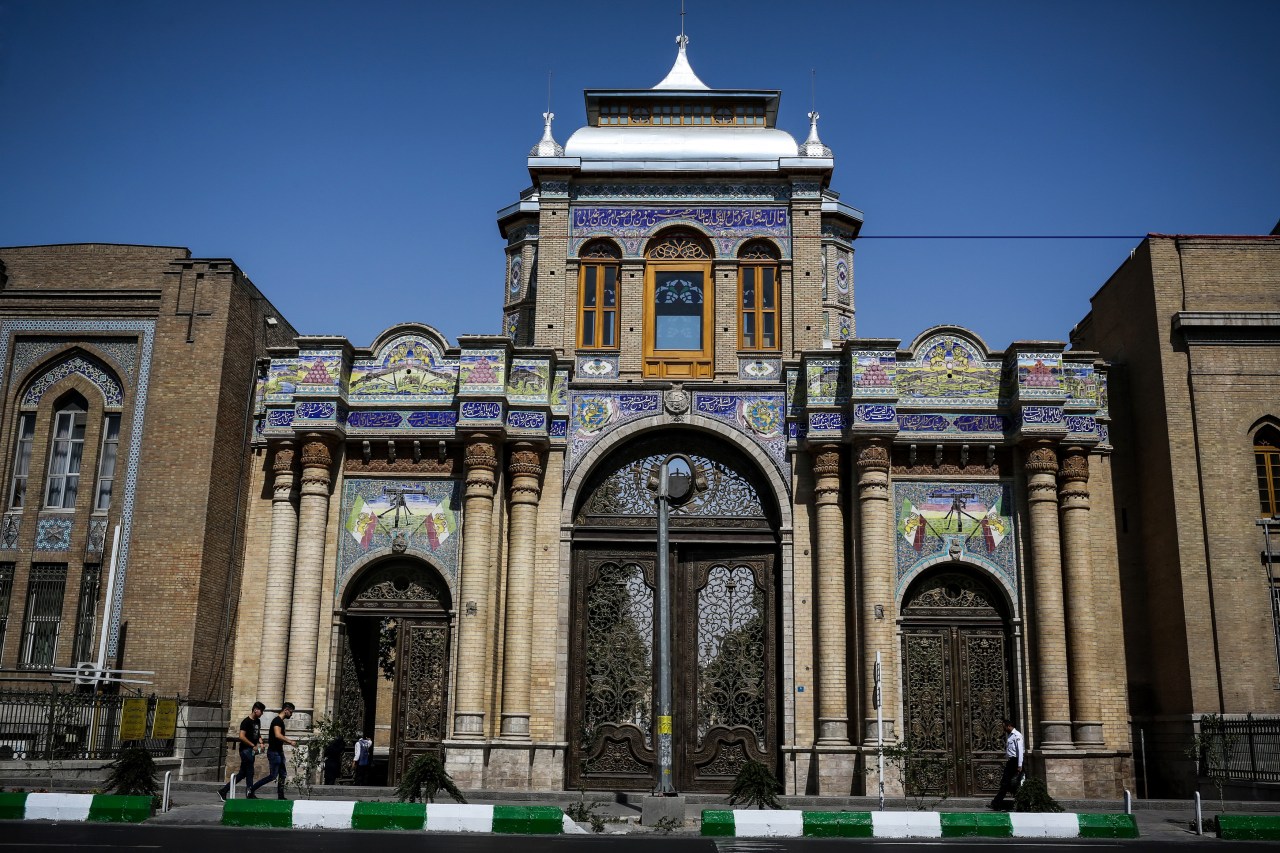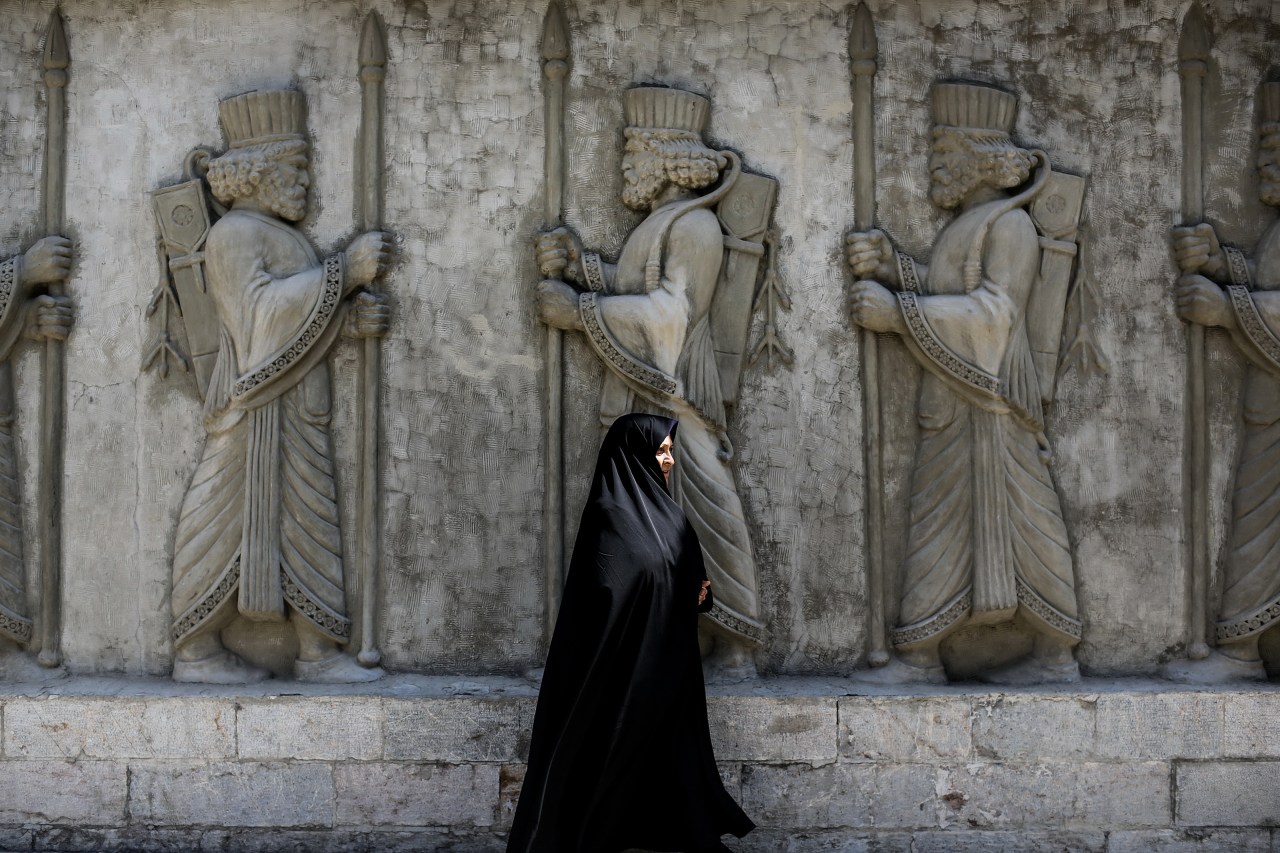 As one of Tehran's last cobblestone streets, 30 Tir Street still has several old-fashioned businesses, like a traditional apothecary selling herbal remedies, a furniture-restoration shop, and a handicraft shop that sells ceramics, rugs, and miniature paintings.
Just up the street are Iran's Science and Technology Museum and, best of all, the Glassware and Ceramic Museum of Iran (also known as the Abgineh Museum), housed in an ancient mansion built during the Qajar dynasty. This building transports you back to a time when the city first became the capital of Iran, in 1786. All of these cultural sites are located within walking distance of each other. But don't feel pressure to see all the museums right now; you have more time after lunch.
1:30
pm
Le Cafe de Gole Rezaieh
Across from Glass & Ceramics Museum
30 Tir St., Tehran
Get Directions
Right across from the Glassware Museum is where your authentic Persian lunch is waiting for you. Le Cafe de Gole Rezaieh smells like what I imagine the scent of heaven to be. Its simple and cozy design is appealing, with lots of photographs covering all the walls and hearty food being prepared in the kitchen. Everything is very good, but they're known for their gheymeh, a stew of meat, lentils, and potatoes served over white rice. Iranians usually eat a late lunch, which means you can visit some of the museums before stopping by. They serve from 12:30 to 3:30 p.m.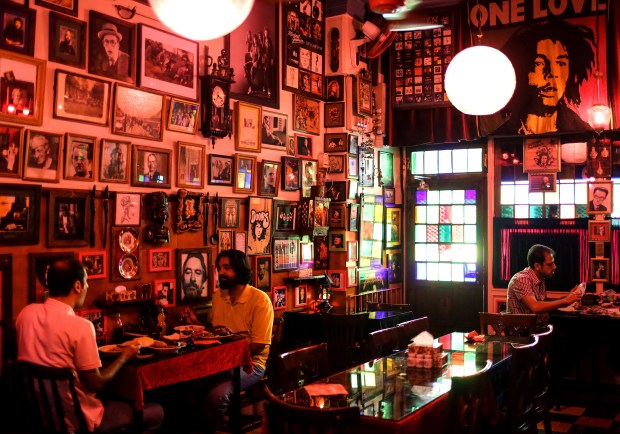 Continue exploring the neighborhood. I had so many good days exploring this area over and over again and was always able to find something new and surprising. My favorite adventure was on my 29th birthday, when my husband took me to 30 Tir Street for a full cultural tour. We had been married just over a month. We visited all of the museums and walked through the Gate of the National Garden and the Foreign Ministry compound, had lunch at Gole Rezaieh, and bought a pomegranate-shaped turquoise ceramic dish from the handicraft shop. It was the first thing we purchased for our first home together as husband and wife.
The National Museum of Iran, with its magnificent brick vaulted architecture, is another highlight of the area, also accessible from inside the compound.
Soaring sycamore trees planted in the first decades of the 20th century, during the reign of Reza Shah, keep the air breathable and give life to this tiny corner of the city, which is an otherwise drab concrete jungle. It really is an urban oasis.
This may sound like rush hour, but in Tehran the traffic is always heavy. As the day starts to wane, take another taxi to Bam-e-Tehran (Roof of Tehran), in the Alborz Mountains, to get some fresh air away from the city. Up there you can take a ride on a gondola and even ski within the city limits during winter. Along the path there are plenty of tea shops and small cafes to stop at. For now just watch the sun set over one of the world's biggest cities.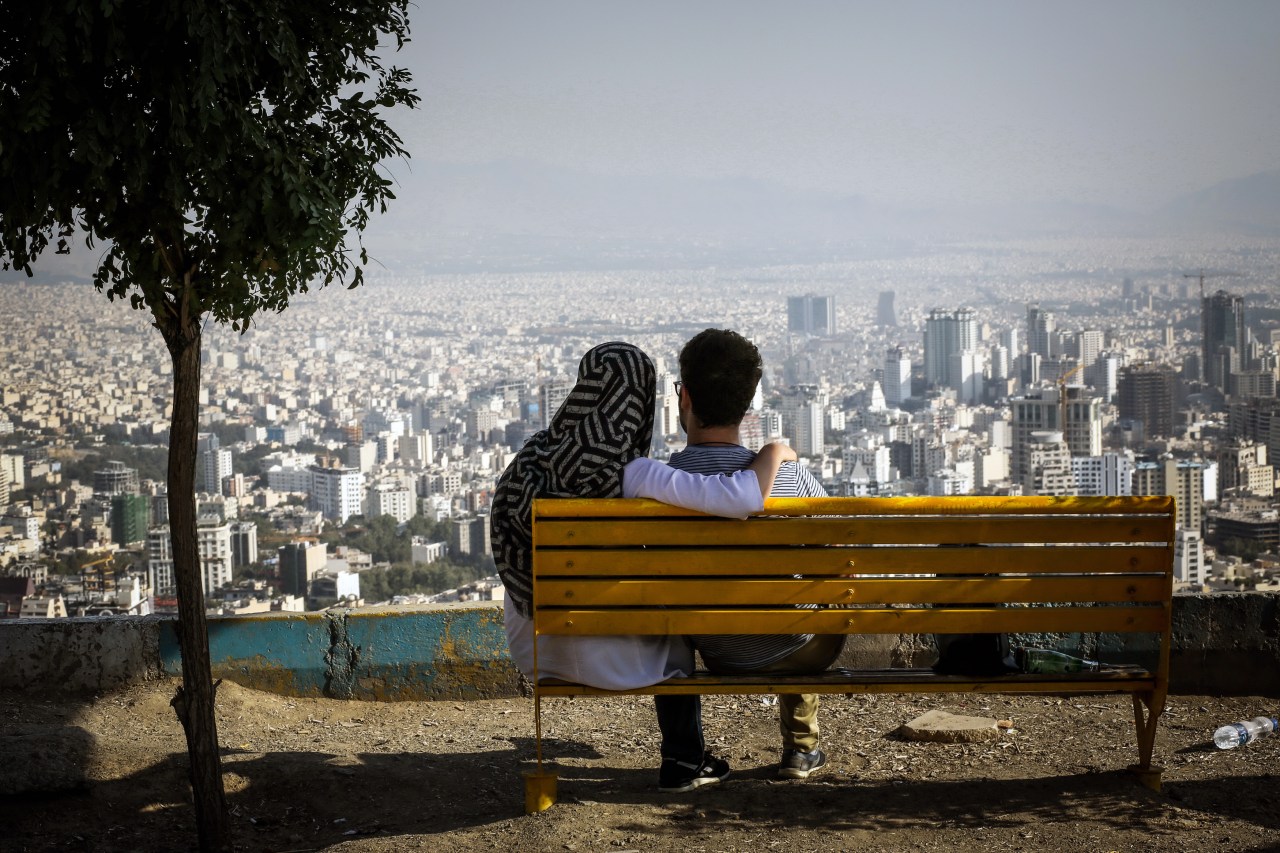 After traversing the city—even by car—you'll probably be quite hungry. Grab another taxi, make your way down the mountain, and take Nelson Mandela Highway to a neighborhood locals call by its prerevolutionary name, Jordan. The area has a decidedly different vibe from the one you experienced downtown; it is more modern and stylish. There are restaurants for every taste, from Tehran's attempt at fine dining to fast food. If you're a meat eater like me—and the vast majority of Iranians are—head straight to Reyhoon restaurant for some of the freshest kebabs and bread in town. If you're adventurous, have some doogh, a yogurt-based drink that is very similar to a salty lassi. Iranians drink it to help them sleep, and after a full day like this one, you will need some rest!