Kenya is blessed with a diverse landscape: There is an ocean coastline peppered with villages, mountains where coffee grows, a deep valley snaking all the way down from Ethiopia, savannahs where animals roam, and a bustling capital city that acts as a hub. It is also a young country, still grappling with the aftermath of decades of colonial rule. Much of the last half century's best literature looks at how citizens struggle to shed that legacy, whether it's exploring deep divisions among ethnic groups and communities, endemic corruption, or the desire to maintain traditions in an increasingly urban, modern Kenya.
Your reading list:
This is a Kenyan classic, set in the years leading up to independence from Great Britain, in 1963. The novel centers on Mugo, who has been celebrated for leading a hunger strike during his imprisonment and who holds a deep secret: He betrayed Kihika, a Mau Mau rebel fighter from his village, resulting in Kihika's death. The plot follows Mugo and his neighbors (who include Kihika's sister Mumbi, her husband, and her lover Karanja) as they prepare for Independence Day celebrations and seek retribution for Kihika's death. Wa Thiong'o was 25 when his country gained independence, and his earliest books deal with the divisiveness of colonialism as well as themes of courage and unity. His later works were received as critical of corrupt postcolonial officials. In 1978 after the play I Will Marry When I Want opened, Thiong'o was jailed; he fled the country soon after his release from prison.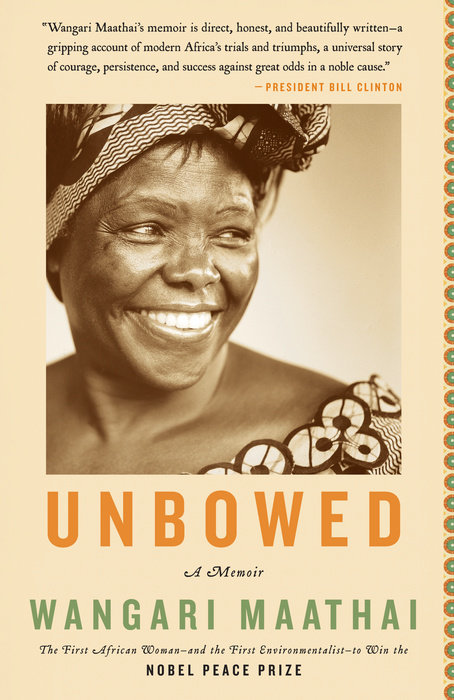 Some of Nairobi's most beloved features are its lush forests and parks, tucked amid hectic and traffic-filled roads. The sprawling Karura Forest encircles a waterfall and historic caves where Mau Mau freedom fighters hid during the fight for independence. Wangari Maathai, a celebrated Kenyan professor, politician, and activist, led an environmental and social movement that helped preserve these rich forests. Maathai and her followers stood up to politicians' attempts to sell off public lands to private businesses. She was arrested several times and even beaten while carrying out her work. Unbowed tells the story of Maathai's journey from rural peasant to Nobel laureate.
It's Our Turn to Eat was so controversial in Kenya that many bookshop owners, under political pressure, refused to carry it. It's Our Turn to Eat is the story of John Githongo, a journalist turned government-appointed anticorruption czar. Despite then-President Mwai Kibaki's promises to clamp down on corruption, Githongo found himself investigating claims that government ministers were stealing millions from state coffers. Just two years into the job he began to receive threats and fled the country (no charges were filed and the minister denied involvement). Wrong—a friend of Githongo's—brings new meaning to the expression "It's our turn to eat," used by some leaders to justify corruption.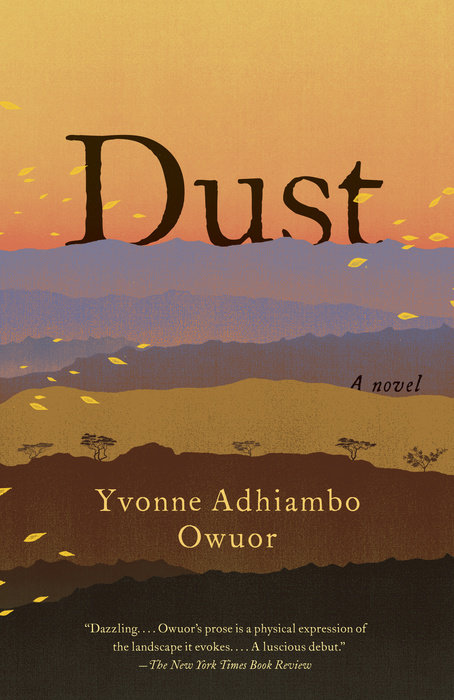 Dust by Yvonne Adhiambo Owuor (2013)
Kenya's 2007 presidential election descended into violence and left more than 1,000 people dead and forms the backdrop for Dust. A young man, Odidi, is shot by police on the streets of Nairobi in the prologue. The rest of the book is about his family's struggle with the loss, jumping between the past—including the fight for independence—and present. Owuor has said she wants her work to question the silence and brutality in her society. The book was shortlisted for the London-based Folio Prize in 2015.
This novel offers a glimpse of life in Nairobi's gritty and neglected Grogan district. This community is known for its informal economy; it's where you go to buy auto parts, have your car repaired, or pick up food or used clothing from street vendors. And it's where Dusman Gonzaga, a parking meter reader, is trying to organize renters to stand up to an unfair landlord. Gonzaga's life intersects with those of garbage collectors, con men, street vendors—all of whom are trying to make ends meet. It's Nairobi's David and Goliath story.