The past, the present, the future—in Korea, they all bleed together. If you're there for the whole ride, one explains the other. Drop in, in the middle, and it makes no sense at all.
Chung and Han
These aren't just Korean vocabulary words, they're poetic expressions of political theory and sociology. Chung is the fondness Koreans have for other Koreans, not to be confused with patriotism. And, according to Bourdain, "Han is a mixture of endurance, yearning, sorrow, regret, bitterness, spite, hatred, and a grim determination to bide your time until revenge can at last be exacted."
Eats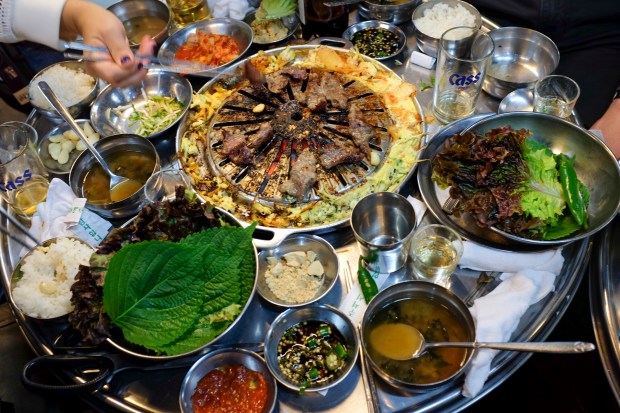 88 Changgyeonggung-ro, Jongno-gu, Seoul, South Korea
+82 2-2267-0291
What Bourdain ate: Dukbokki (spicy rice cakes), japchae (glass noodles with veggies and beef) and soondae (Korean blood sausage)
298 Garak-dong, Songpa-gu
+82-2-3435-1000
What Bourdain ate: Still-wriggling sea snacks, a bubbly pot of meh oon tang (spicy seafood stew) and copious amounts of soju
183-8 Dohwa-dong, Mapo-gu, Seoul, South Korea
+82-2-3275-0122
What Bourdain ate: Korean barbecue and drinks
Ggu Da Dak

112-114 Doe guk dong, Gangnam-gu, Seoul, South Korea
What Bourdain ate: Korean fried chicken and beer
Is this so hard? Walk in and eat delicious food, and get hammered in the street? Being Korean is pretty awesome.
Sidekicks
Chef King Biryong: YouTube star chef.
Simon Moon: professional gaming consultant.
Mark Yin: former member of Korea's influential hip hop group Drunken Tiger.
Nari Kye: Bourdain's friend and former producer on No Reservations.
A group of Korean businessmen: Bourdain's fast friends.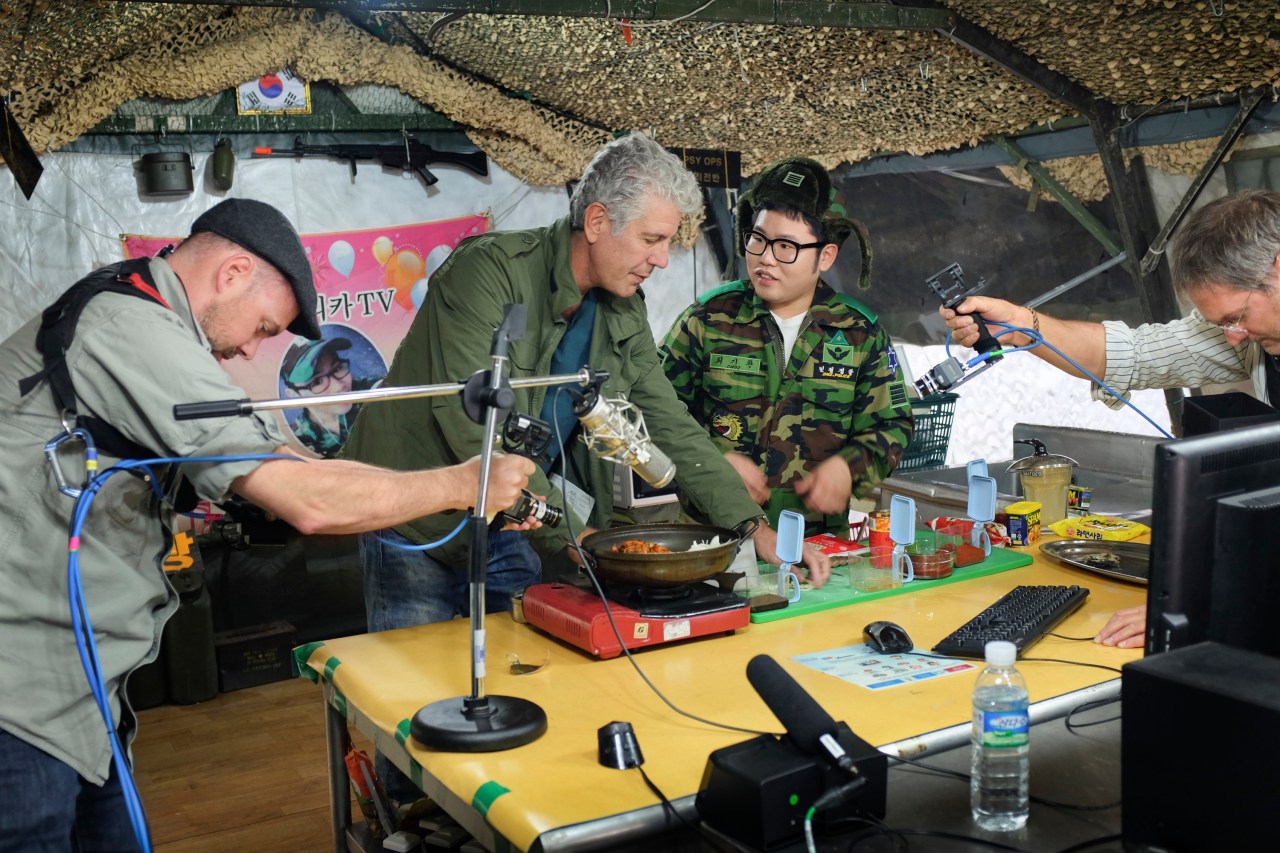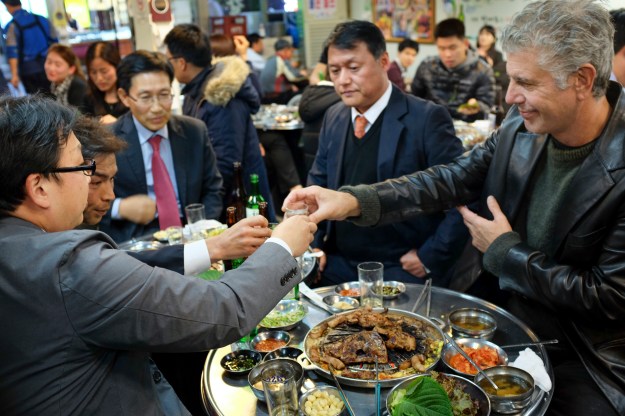 I could never actually have Han because I'm not Korean… But it's something I feel I can really relate to. I'm definitely a 'revenge is a dish best served cold' kind of guy. I'll take revenge any time I can get it actually.
What seems to define Korea as I know it, it seems to anticipate the future very well.
Lingo
Noraebang: Korean for karaoke
Hwe sik: Company dining
Dukbokki: Spicy rice cakes
Japchae: Glass noodles with veggies and beef
Soondae: Korean blood sausage
Meh Oon Tang: Spicy seafood stew