The men pictured in the portraits accompanying this story, from Tom Saater's photo project "Area Boys," are not the agberos interviewed for this article.
"It is only when tires don't roll on the road, that's when we don't make any money," Oriyomi tells me.
We are in an alley of Lagos Island standing on the remains of an abandoned building that was intended to be a bungalow.
Iron bars, straight and bent, stick out of the building's foundation. There is nowhere to sit.
I have taken a long walk across Lagos Island, on a baking Saturday afternoon, to find Oriyomi.
In the days before there have been unseasonable rain showers. Now the sun is vengefully reclaiming its place in the sky. The rain has left puddles that have not yet dried up, and the roads, less asphalt and more mud as I near Tinubu Square, are tricky to navigate.
Car tires are quickly wrapped in pasty globs of brown. After an hour of walking, the soles of my sneakers, heavy with clay, peel off.
The roads are lined with street traders, selling everything from tomatoes to camera lenses. The row of traders is interrupted at intervals by cars double-parked on either side of the road; the people in them are arriving to buy or sell something or else to pay a visit to the two- and three-story buildings along the road. The buildings are very similar, and they could all do with a fresh coat of paint.
All the while, there are at least a hundred people walking and sweating in any given direction.
On my way to meet Oriyomi I notice a few men—some with scars, chipped teeth, all menacing—milling about on each street or alley. In one palm are neatly folded bundles of naira. When these men see bikes or tricycles coming, they rush into the middle of the road and stand in front of them. The vehicles roll to a stop. The men stretch out their palms, beckoning. Sometimes they don't say anything at all. The bikes and tricycles give over varying amounts in silent but visibly reluctant agreement. They have been expecting this.
These collectors are popularly known as "area boys," or agberos, an indelible strand of Lagos's DNA.
They are typically at bus stops and motor parks, the lots where buses begin their routes, and sometimes in front of shops and construction sites. They are often demanding money. Those at bus stops and in lots are often employees of the National Union of Road Transport Workers (NURTW), a private association that collects tolls by any means necessary from all public transporters—and which is maligned by all. NURTW did not respond to a request for an interview by deadline.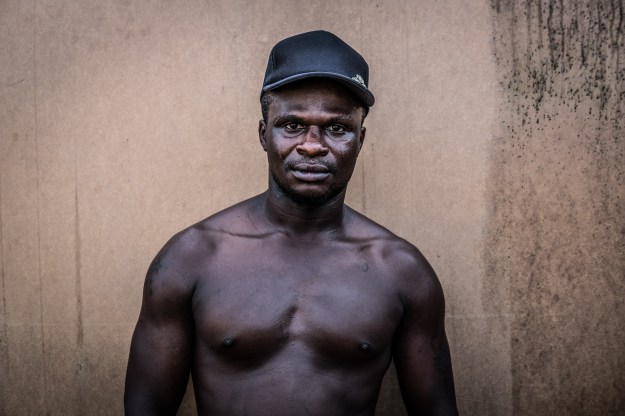 One day while I was in a half-full danfo—black and yellow bus—waiting for new passengers, the conductor refused to pay the agbero's requested due. The agbero responded with a question. He gruffly asked the conductor which car part he wished to lose: the side mirror or the cover of his fuel tank. He did not wait for an answer. He moved to the side of the bus, ready to dismember it. The conductor quickly jumped out and gave him what he wanted. An exposed fuel tank would have surely put the bus and everyone in it at great risk.
Oriyomi used to be an agbero. Today he is in gymwear: a gray tank top and blue sweatpants and matching sneakers. He is a businessman now; he sells clothes. Oriyomo and his friends' names have been changed for this article due to the risk associated with revealing information about agbero activities.
While we talk, standing on the abandoned foundation, we are joined by his friends and neighbors—Shorty, Agoro, Olokun, and others who didn't offer their names. Some of them are still agberos, some not; all of them were called at my request. Oriyomi explains to me that everyone expects that at the end of my interview I will be paying for some weekend entertainment of their choosing. He tells me it might be gin or codeine.
Oriyomi graduated from Lagos State University in the '90s with a degree in business administration. He believed his study would increase his chances of getting a job, because the knowledge he had gained was applicable in just about any industry.
But he did not get a job, so he decided to join the NURTW.
Oriyomi had learned of a certain flow of income the job promised. As he said earlier, as long as cars moved on the road, there would always be money.
The NURTW is well organized across the country—especially in Lagos—with offices in every motor park, local council area, local government, and district. It taxes all buses, motorcycles, tricycles, and taxis that operate in them. Lagos Island, which used to be Oriyomi's turf, is divided into five local council development areas. These offices are led by chairmen who oversee their operations and take the lion's share of the money earned.
In Lagos, a city on the move, with an exploding population—now at 21 million—most of which relies on public transportation, there is an increasing number of vehicles to serve them. Consequently, there is a lot of money for NURTW to make.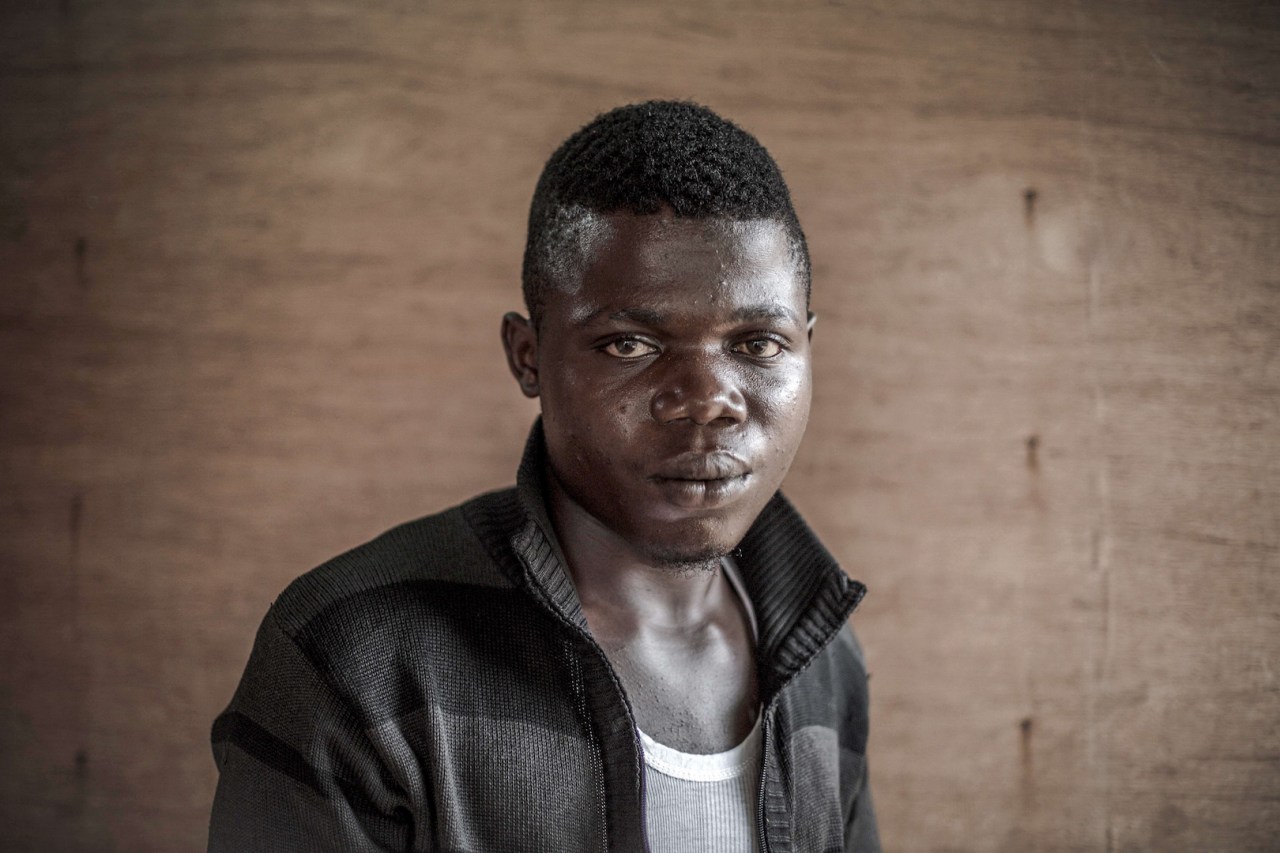 Edging into the conversation, Oriyomi's friend Agoro tells me that the agberos, who are officially known as "field workers," collect a "loading fee" at motor parks before the bus drivers have even made any money for the day. When the bus has been filled with paying passengers, they collect another fee. Along the bus's route, as passengers get off and new ones get on, there are workers stationed at bus stops who collect taxes for that, too.
The NURTW has therefore become a popular option for the jobless—especially those who choose not to go to school and have limited opportunities.
It has also spawned violence. Because there is substantial money at stake, gangs and factions have formed among the field workers, all fighting to control certain localities and secure the influx of money there. These factions are instigated by the chairmen, also known "area fathers." They are much older agberos, who have risen up the ranks and are known for their strength—and often for their ruthlessness.
Shorty, another friend of Oriyomi, tells me that at least nine people have died this year in an ongoing turf war.
"I thought it was a job that could give me money, but it is a job that takes lives," he says. So in 2010 Oriyomi left the business.
Because of the violence area boys are stigmatized and come under heavy critique from citizens and the state, which sees them as criminals—threats to society who should be brought to heel. Most of this criticism is leveled without regard to the conditions that created the industry in the first place.
And despite this criticism, and laws against touting, extortion, and toll collection, authorities do little to rein in the agberos.
The first thing Oriyomi tells me to note is that area boys and agberos are not the same.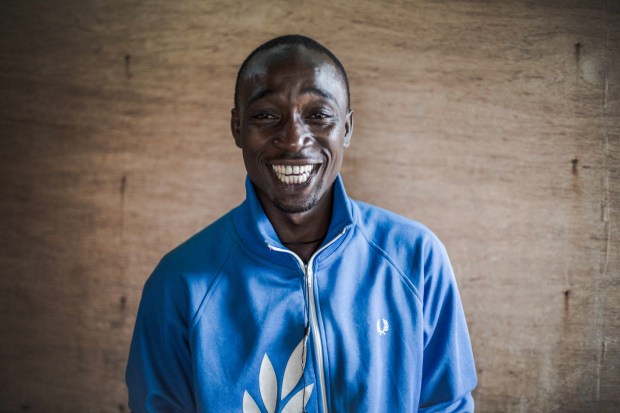 "Area boys are harmless, and they have always been there," Gbolahan Balogun says to me over drinks at a wine bar in Ikoyi, Lagos's wealthiest neighborhood, some days after I meet Oriyomi.
Balogun is a real estate developer who grew up in Lagos Island in the early '70s.
"They were my neighbors, who maybe chose not to go to school, didn't have or couldn't find jobs. All they did was harass you a little and beg for money. They were 'boys from the area.'"
"I could say I am an area boy."
In the 1970s and '80s it was a thing of pride to be an area boy, according to a research essay, 'Youth Culture and Area Boys in Lagos,' authored by Abubakar Momoh and published in a collection by the Nordic Africa Institute in 2000.
The term originated from being a boy who identifies with the street or locality where he lives: Kakawa Street, Campos Square, etc. In the spirit of community, the area boys organized sporting competitions between their different streets. They also protected their own against harassment by boys from other streets. They organized parties and festivals, such as the Eyo and Fanti, where everyone was invited. Being an area boy was a mark of cultural status.
According to Momoh's research, eminent Lagosians, such as Bola Ahmed Tinubu, the former governor of Lagos State, and Prince 'Demola Adeniji Adele, a past chairman of the Lagos Island local government, identified themselves as area boys.
Back then, both rich and poor Lagosians called themselves area boys.
In the '80s, however, economic conditions forced a change in the perception (and activities) of area boys and created a wall that didn't previously exist.
In 1986 Nigeria's military dictator and president, General Ibrahim Babaginda, introduced an economic policy, the Structural Adjustment Programme (SAP), with the support of the International Monetary Fund. The major aim of SAP was to diversify the economy and reduce Nigeria's dependence on oil revenue.
The side effects of the policy were a steady rise in inflation, increasing income inequality, and steepening prices of consumer goods. This led to  a contraction of the labor market.
With no jobs to sustain livelihoods and manage the rising cost of living, crime swelled. Some area boys were among those Nigerians who turned to trading in cocaine, heroin, and marijuana. Some of those same boys got high off their own supply and became addicts. Robberies and burglaries increased. Some area boys started extorting market women, shop owners, and land developers for payments that had no return.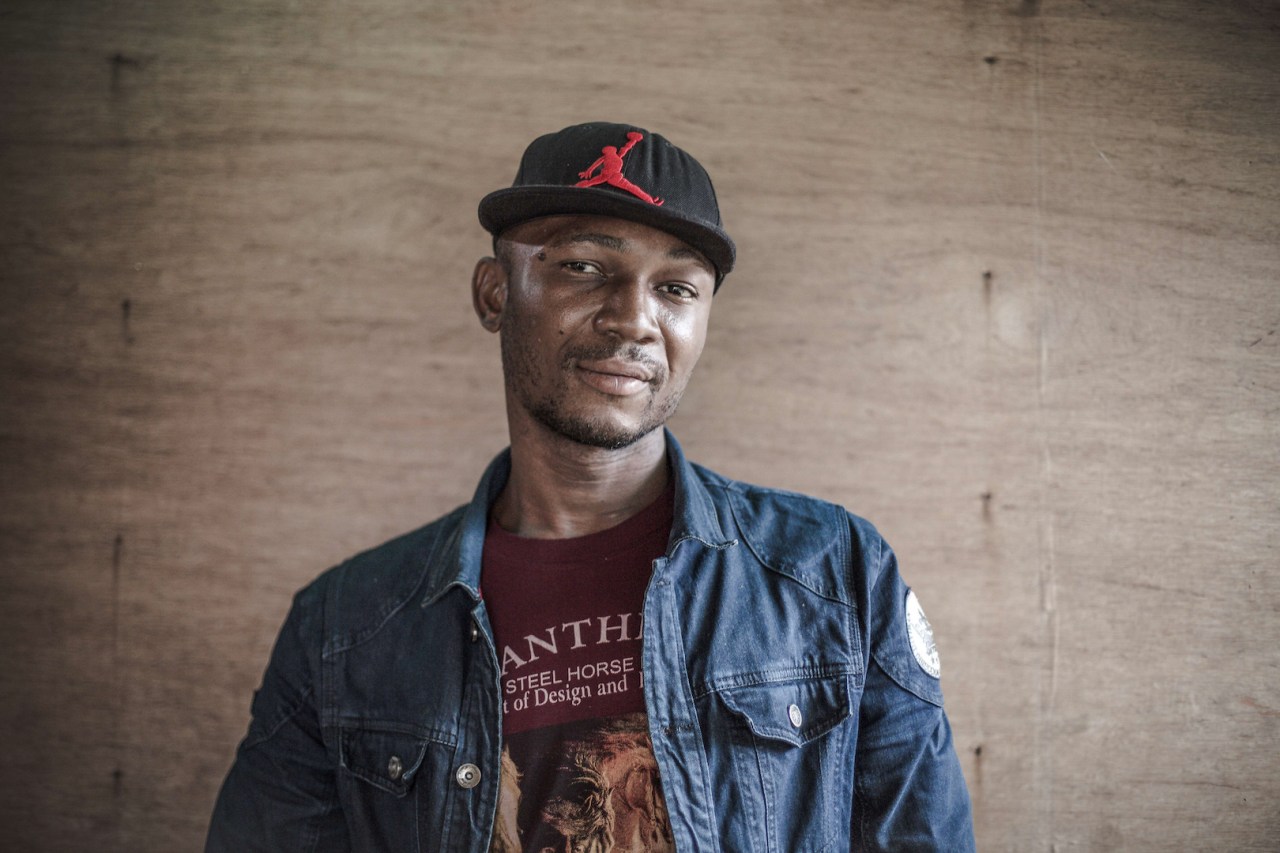 All this coincided with a steady rise in the population of Lagos. The increasing influx of people from other states, seeking better fortunes in Nigeria's economic capital, intensified competition for already scarce resources.
Soon area boys lost their cultural status. They were reincarnated as agberos, as they are now known. The word agbero literally means "to carry passengers," but it has now become a synonym for "tout." It is important to note that some area boys who identify with the group's activities prior to the 1980s—and who are not criminals—still exist, but they are probably in the minority.
A study conducted by Momoh for his essay, based on interviews with hundreds of area boys, showed that many admitted to their criminal activities even as they maintained that they had not always sought criminality. They said their hands were forced by the increasing lack of access to economic means.
The present-day NURTW has now become a legal alternative of sorts for area boys–turned–agberos who might otherwise be committing greater crimes than petty extortion.
"If Lagos State decides to stop the work of the NURTW, there will be many robbers on the streets," Oriyomi says. "In fact, this phone you are recording me with would have left your hand by now."
It is unwittingly an employment and crime-management scheme all at once—albeit one that the state either can't fully control or lacks the will to.
The Lagos State Environmental Law of 2012 prohibits all forms of thuggery, touting, and extortion. In addition, the Lagos State Road Traffic Law of 2012 outlaws the collection of tolls. But these laws are not enforced.
Agberos collect tolls and harass bus conductors and passengers in plain sight of Lagos State Traffic Management Authority (LASTMA) officials. I have never seen them intervene.
"LASTMA officials collect 2,000 naira every Friday from the NURTW office in the area they work in," Oriyomi reveals.
A LASTMA official who spoke on the condition of anonymity agrees that this is possible though he stressed it doesn't happen in the Victoria Island area where he is stationed.
He tells me, "I see some of my colleagues shining and I just don't know how." He is alluding to the fact that some appear to live above their means.
LASTMA's Head of Public Affairs, Mahmud Hassan, said over the phone, "We are trying our possible best to sanitize the agency. We do not support this. We do not encourage it."
"We even need information like this to beam our searchlight on areas like Lagos Island and fish out corrupt officers."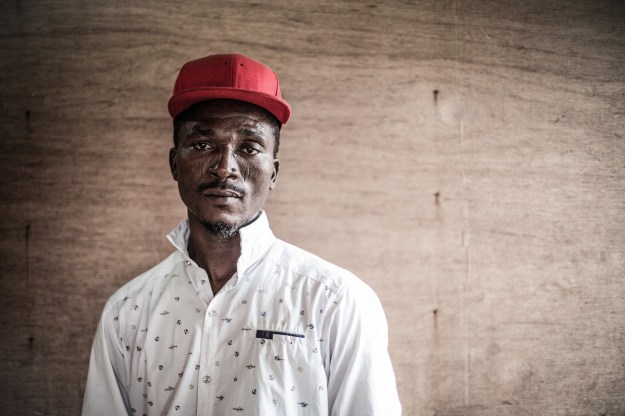 At the local government level, agberos are indirectly workers of the state, asserts budget expert Stanley Achonu, the operations director of BudgIT, a civil-society organization that advocates for transparency and accountability in the operations of government.
He said that additionally, at the beginning of each year, local governments give out contracts to private companies to collect revenue from various car parks. The local government will have estimated beforehand how much a given park can generate. It then hires the company to fetch this sum, out of which the company takes 10 percent and/or any excess.
These companies exclusively hire agberos to collect these fees.
During elections, agberos also play key roles as assigned by richer area boys of old who are now men with political power.
According to Oriyomi and the other agberos who spoke on the condition of anonymity, such roles includes harassing opposition candidates during campaign season. They take marriage and baby naming-ceremony bills to aspiring candidates and demand payment in exchange for their support. They mobilize or force favorable votes by paying people to vote for certain candidates. Oriyomi reckons that they get this flush of money because the current, dominant political party—All Progressives Congress—will do anything to remain in power. Agberos can help maintain the status quo in the ways they know well: by any means necessary.
Sometimes it happens that they are wooed with money by different aspirants from the APC, all gunning to be chosen as the party's candidate at party primary elections.
Oriyomi tells me this conundrum is solved internally.
"We … the agberos, hold a mock election within ourselves and then choose who to support."
Joe Igbokwe, press secretary of the Lagos arm of the APC, laughed off the statement that the APC uses agberos to secure elections.
"We don't use them. We don't need them. When you don't have a competitor, why would you hire some people to help you win elections?"
He is referring to the fact that the APC has been the party in power in Lagos for the past 18 years. He asks if the allegations I am anonymously relaying from Oriyomi came from party's closest rival, the People's Democratic Party. I stress to him that the claim hasn't come from a rival party member.
He says, "Agberos don't cast votes."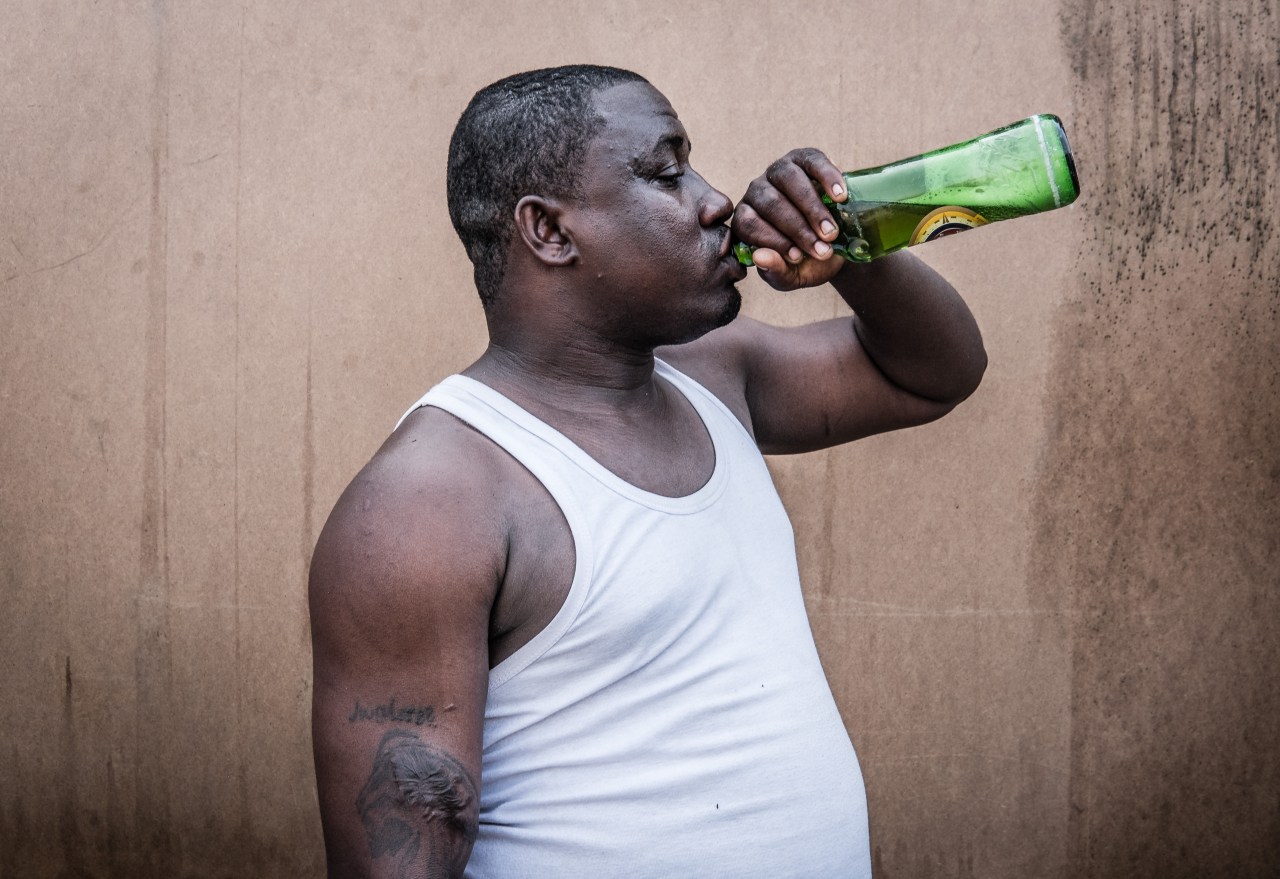 In the early '90s, Lagos State introduced a scheme called the Direct Labour Agency through its military governor, Colonel Mohammed Buba Marwa. The agency sought to rehabilitate agberos and more gainfully and sustainably engage them. It was a zero-tolerance program that employed agberos in state infrastructure projects to repair roads and clear drains.
It was discontinued in 1999 by the succeeding democratic government, led by Bola Ahmed Tinubu.
Today Tinubu is the national leader of the All Progressives Congress.
I spoke over the phone to a serving member of the Lagos State government who answers directly to its current leader, Akinwunmi Ambode, but who also held a high-ranking position during the military-era government. I chose to give him anonymity, as he wasn't authorized to speak to the press. He defends the discontinuation of the Direct Labor Agency.
He argues that the scheme was instituted without proper consultation with the people it was supposed to serve—that it was forced on them, as is the case with most military-era decisions.
In contrast, he observes, Ambode has created a sustainable "solution" by "working with" agberos, creating or renovating bus stops all over the city. This solution ensures that agberos don't hold up traffic by holding up buses to collect tolls, enabling their livelihood while making movement easy for citizens.
"The government can only manage the agberos," Oriyomi says.