London is not a city—it's a country unto itself. It has been a big deal for two millennia; it has pubs older than many nations. It's the messy but grand product of centuries of immigration, Empire, war, blood, power, culture, and plain old English eccentricity. So much of the modern world and its history was plotted and staged in these buildings and streets—and today, London lives in the tension between the comforting arms of its glorious past, and embracing the future too quickly. (Which it favors, or should favor, is a matter of endless debate. But there's something bizarrely special about a city that gladly erects comically-shaped skyscrapers on the foundations of its ancient core—as long as the glassy monstrosities don't mess with the city's cherished, legally protected views of St Paul's Cathedral.)
Like many cities that contain a piece of the whole world, London belongs to everyone, and to no one. But it just might belong to the visitor, who has the time to kill hours sipping ales in dark pubs, get lost in its ancient courts and tiny lanes, and gawp at its superlative museums and palaces, all while avoiding the crush of the formidable commute. I should probably warn you that you don't have to be tired of life to be tired of London: sometimes all it takes is some rush-hour Tube rage and a couple of overpriced, bland cheeseburgers. (Rule one: think twice about taking the Underground in the dense core of central London, where many stations are only a couple of hundred feet apart.)
In my decade-plus in this city, I have lived all over the Tube map, and worked all over it too, from tiny newspaper offices annexed to a wine shop in Wimbledon to a now-demolished Art Deco office building in the ancient heart of the City of London (as the city's financial quarter is known). I am partial to this part of London, where you can still see the layers of the city's previous, grimmer lives, but also feel like you're in the center of the modern world—all within reach of some of its best food. So, here is a meandering food-and-pub crawl from south to north of the river, an open loop that embraces the City of London—no public transport required—with some big-ticket sights and some less-examined corners.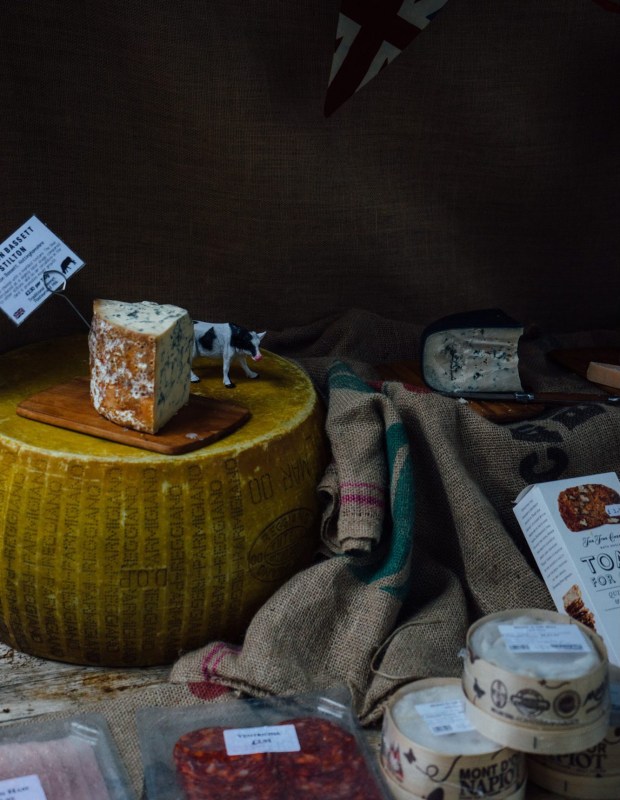 You might have heard of Borough Market, the jewel in London's food tourism circuit. There's just one problem; at peak times, it's usually crowded with bodies who will spill olive oil samples on your shoes. So, go to Maltby Street market, further east in Bermondsey, instead. The main market on Ropewalk is weekends only, but there are a few brick-and-mortars too. Hit Monty's Deli for a Reuben sandwich, St John's Bakery, where the Michelin-starred St John's—the nose-to-tail dining pioneer that Anthony Bourdain called one of his favorite restaurants—bakes its famous bread. Snag one of their legendary doughnuts, a bacon sandwich, or an anchovy toast. (Outside of weekends, start off at Terry's Café in Borough, a traditional English 'caff' but with the food quality turned up a few dozen notches, where you can get a Full English Breakfast with sausages from Borough Market.)
From the market, it's a couple of minutes walk to the river bank: then head west. London is mostly a flat sprawl, a slapdash collection of neighborhoods—of wildly varying levels of charm—radiating from a dense, handsome center. You can get a sweeping view if you trek up to Hampstead Heath or score a pricey cocktail in one of London's skyscraper bars, but London's best profile is from the banks of the river or from one of its bridges, where you can see the watery horizon and get a feel for the shape of the city.  Some of the most thrilling, postcard-worthy real estate lies along the Thames bank, and this meaty section of the river brings you Tower Bridge, the blob-shaped City Hall, the Tower of London, St Paul's Cathedral, Shakespeare's Globe Theater, the London Eye, and the South Bank—plus a good view of the surreal buildings of its burgeoning skyline, like the Walkie-Talkie and the Shard. (My favorite is the Swiss Reinsurance building, which resembles a pickle. We call it the Gherkin).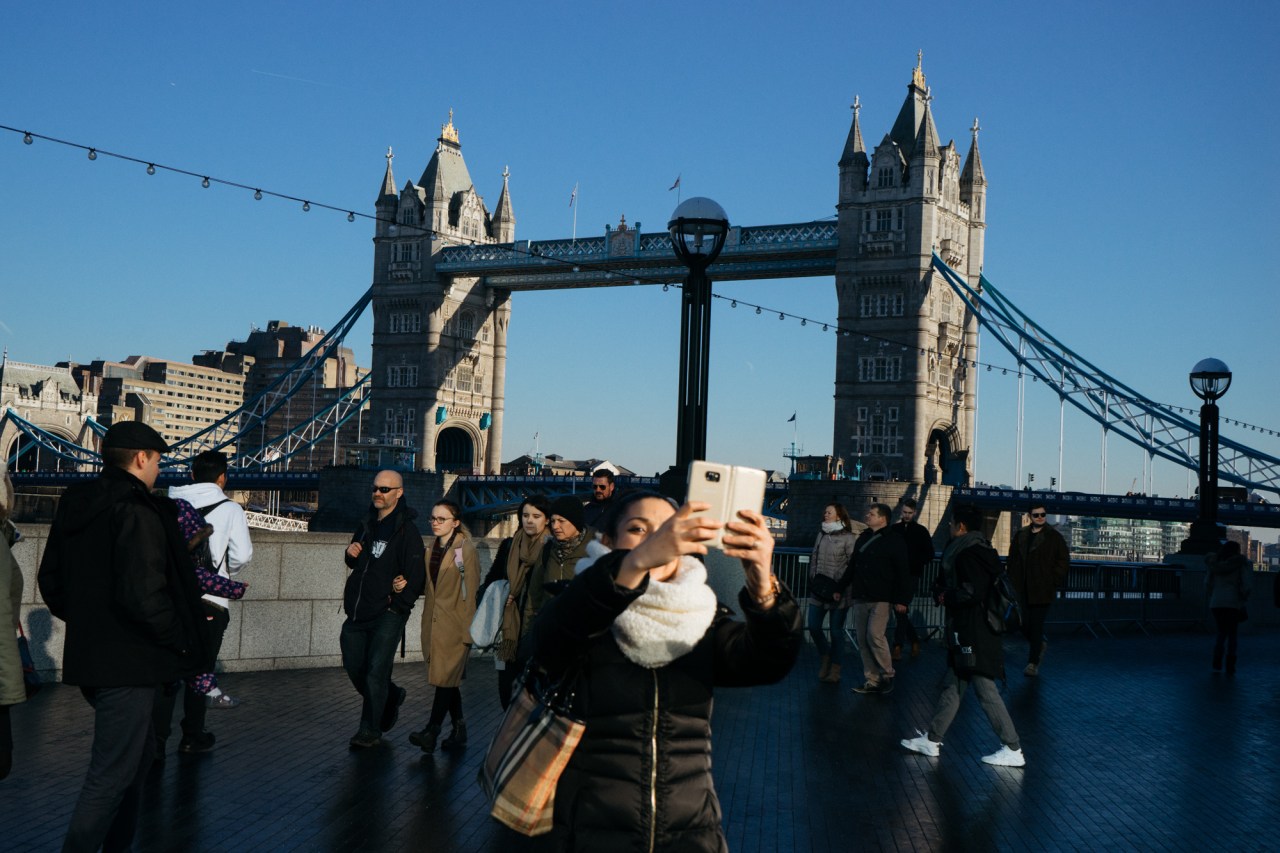 11:30
am
Smithfield Market
Buyers Walk W Market
Clerkenwell, London EC1A 9PS
Get Directions
From Shakespeare's Globe Theater, cross the Millennium Bridge or Blackfriars Bridge and wander up into Farringdon, a calmer valley between some of central London's busier business districts. Take a loop around Smithfield Market, the UK's largest wholesale meat market. The space dates back to the 10th century and was a horse market, then in latter days a place for jousting, an important venue for public executions, and during World War II, the site of secret experiments, apparently involving ice and wood pulp. Even for London, there's a load of history packed into this patch of the City; it even has the oldest church (St Bartholomew's, founded in 1123), but it's also got pubs, restaurants, and one of London's most popular nightclubs, Fabric. Even if you're not looking for prime cuts, the Market's Victorian building is worth a gawp before heading up Farringdon Road to The Eagle.
12:00
pm
The Eagle
159 Farringdon Rd
Clerkenwell, London EC1R 3AL
Get Directions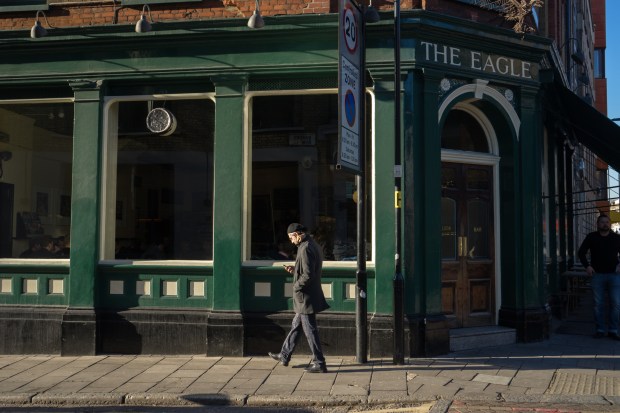 The late, celebrated-but-controversial food critic, A.A. Gill, once said, "Food and pubs go together like frogs and lawnmowers." For the most part, I agree. The gastropub label—meant to describe pubs in which the food outshines the ale—has been co-opted by any local that's decided they now 'do food' by offering instant gravy and dry meat pies. Knowing where a pub falls on the food and booze quality spectrum is some of London's most hard-won local knowledge and a good rule of thumb is to avoid places that describe themselves as gastropubs. But The Eagle is the real deal. Founded in 1991 by two cooks who couldn't afford a restaurant space, it has a small, British/Mediterranean menu (think osso bucco, onglet with horseradish, grilled mackerel, and their signature Portuguese-style steak sandwich) that changes daily. It is a pub, first and foremost, so get pints of ale or Jamaican lager at the bar; there are no reservations. Go early or late, or be prepared to share a table.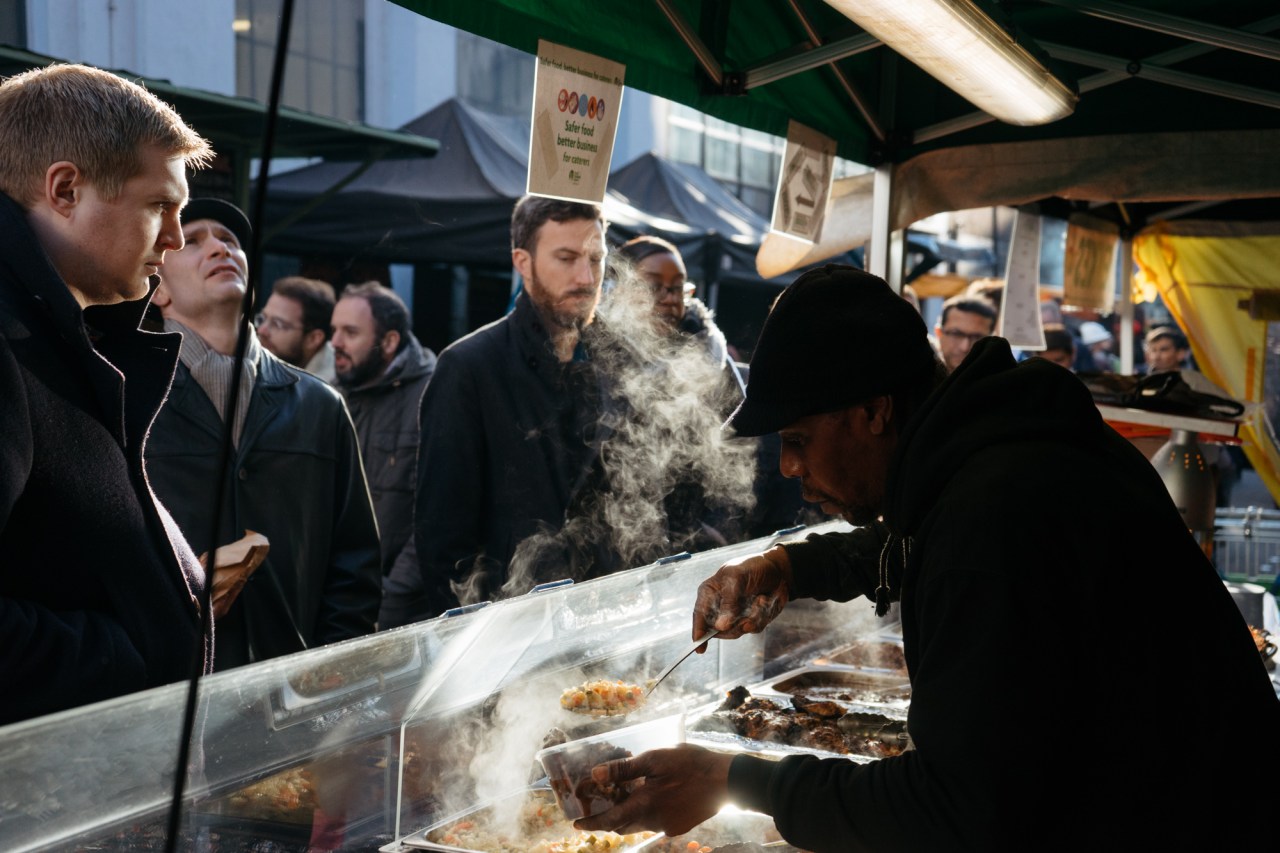 A short walk from the Eagle, Leather Lane is a narrow backstreet linking Clerkenwell to the busier Holborn. It's also a 400-year-old market space, started up when inveterate gambler King Charles II granted a local trader a market license in lieu of his 500 pound gambling debt. In more recent centuries, it became a repository for miscellaneous items such as batteries, backpacks, and cell phone chargers. Now it's also where office-workers line up for Daddy Donkey burritos or artisan grilled cheese. But there's also a Prufrock Coffee brick-and-mortar, in a city where good coffee is surprisingly hard to find.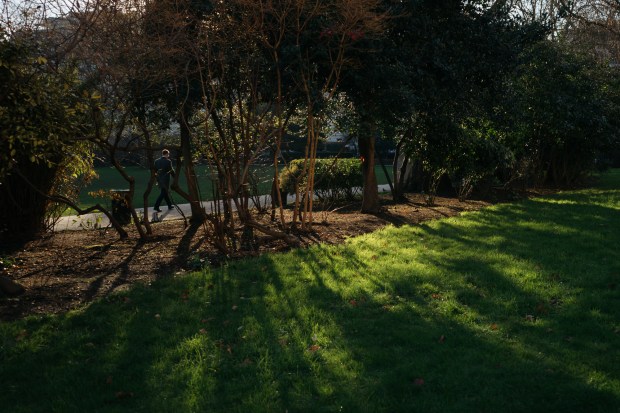 Take your coffee and walk to High Holborn, then duck through the tiny alley, Little Turnstile, into Lincoln's Inn Fields, a leafy, walled park square, totally hidden behind the imposing buildings and densely-trafficked streets of Kingsway and Holborn. Next to the park is Lincoln's Inn, one of England's ancient seats of the legal profession, which dates back to around 1422. (Think of it as a kind of adult Hogwarts for lawyers.) Walk into New Square through the imposing gate and stroll around the Inn's precincts, which include a chapel, a library, a crypt, and the Old Hall—built in 1489—and marvel at the solitude in this tiny city-within-a-city. I discovered Lincoln's Inn in a previous life as a legal reporter, and for my money, it's the most peaceful corner of central London.
BONUS: Lincoln's Inn Fields also hosts two of London's weirder museums: Sir John Soane's private collection of priceless art, treasure, and antiquities, including a Pharaoh's sarcophagus in his cellar; and the Hunterian Museum—a pleasingly gruesome collection of medical oddities that Dr. John Hunter collected during his extraordinary life as a doctor and real-life mad scientist, including a famous mathematician's brain and a syphilitic skeleton. Like other museums in this city, they're free.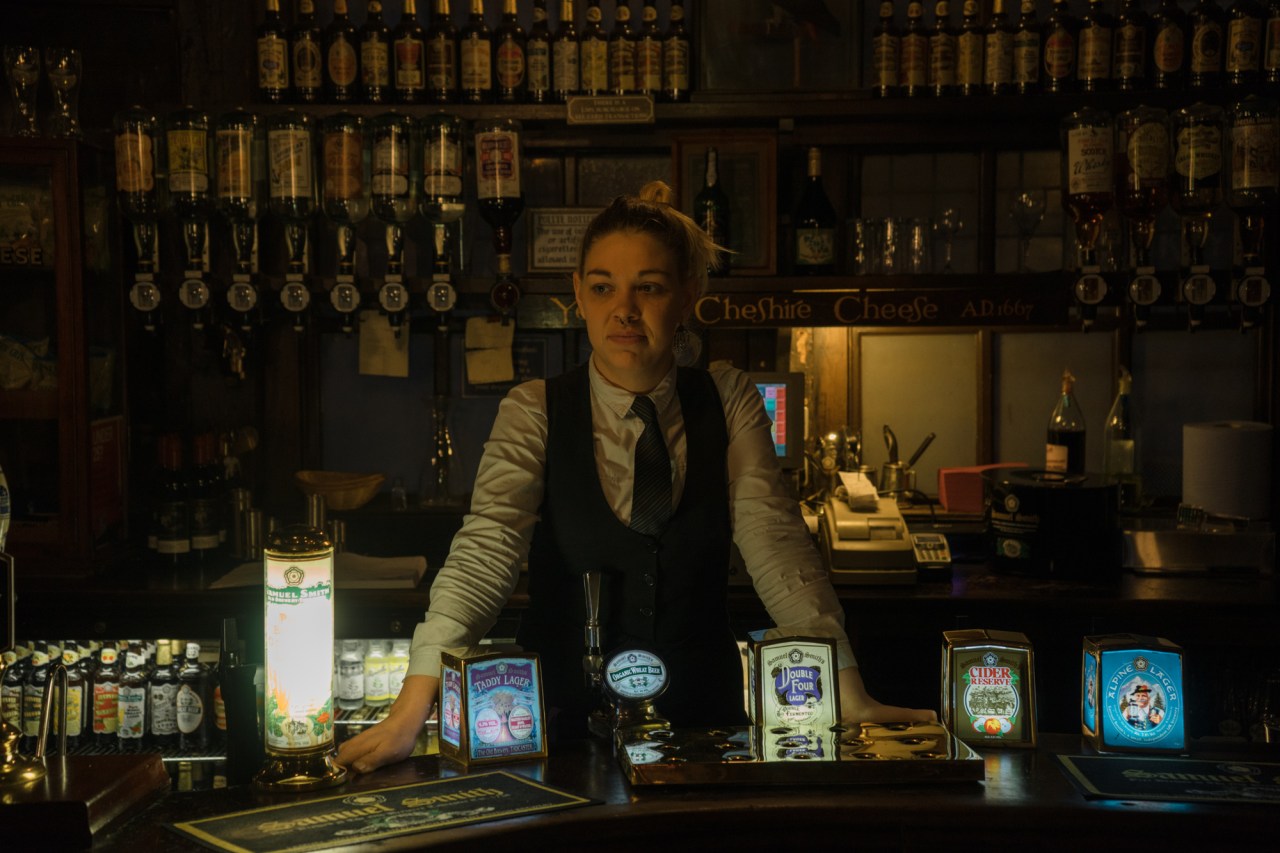 4:00
pm
Ye Olde Cheshire Cheese
145 Fleet St
London EC4A 2BU
Get Directions
Lincoln's Inn Fields is also a nifty, secret-ish shortcut to Fleet Street—the city's once-notorious newspaper center and one of its most evocative streets—and the Dickensian London pub of your dreams. (Charles Dickens actually drank here.) Ye Olde Cheshire Cheese is so old, it was rebuilt in 1667, after the great fire. If you make it in before London's post-work boozing rush, you will have ample space to admire its timber beams and open fires and explore its many dark rooms and winding staircases. But even better than the heritage it packs, the Cheese is a Samuel Smith pub—run by an independent, Yorkshire-based brewer that sells its own lagers and ales, which means you'll pay about half the typical price for a pint in central London. (A pint of Sam Smith's Alpine Lager is only 2.50 pounds, or about $3) Don't forget to visit Polly, the pub's legendary pet parrot, and talented mimic—now stuffed—who died in 1926, apparently from exhaustion after imitating the sound of 400 popping champagne corks.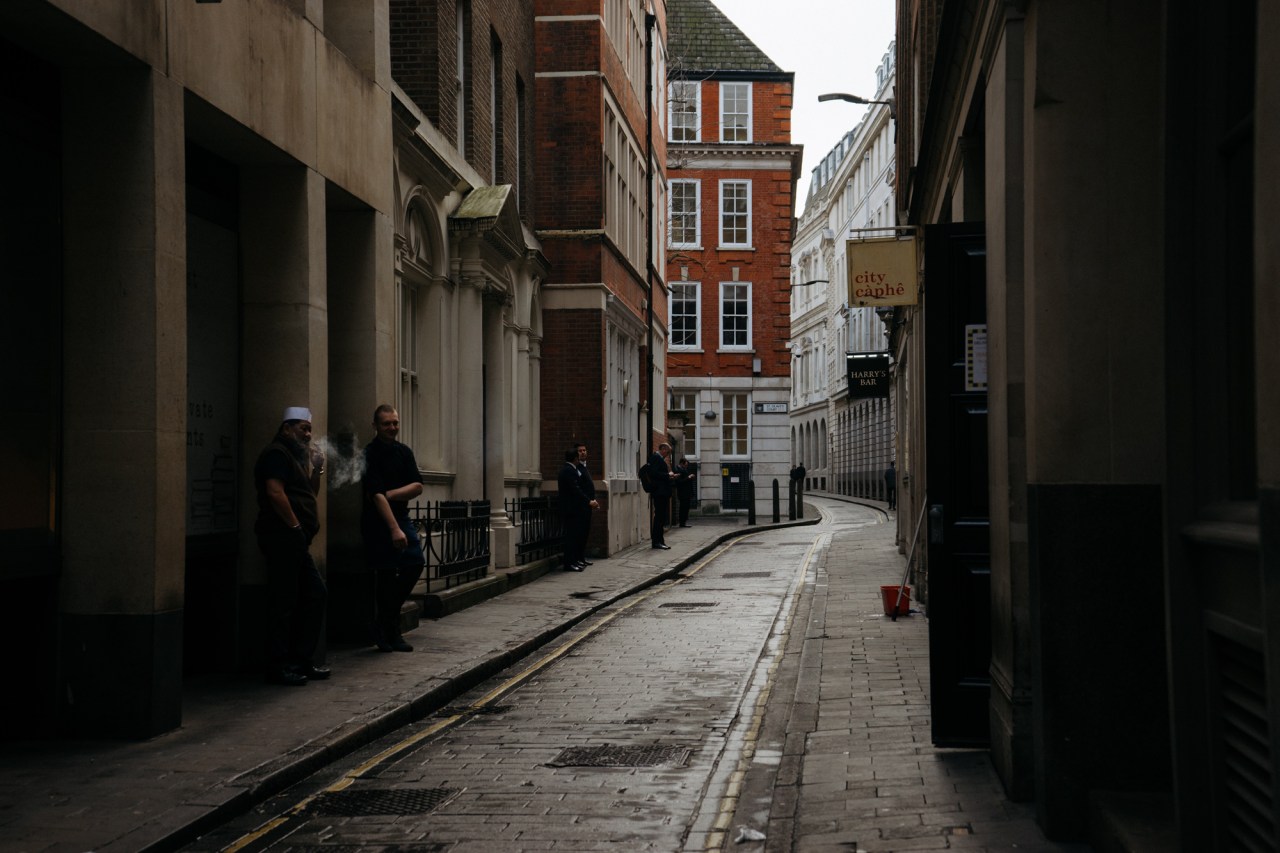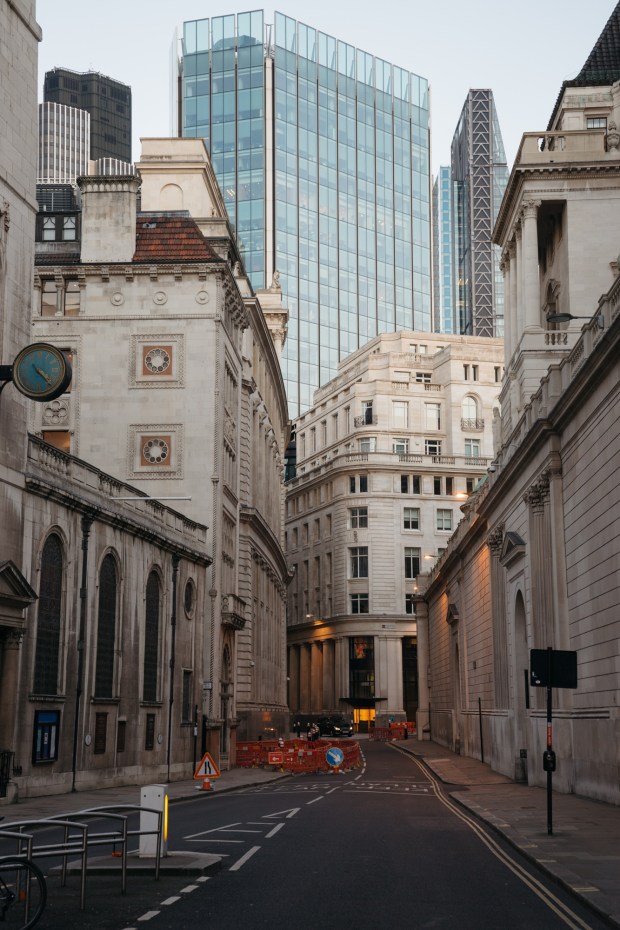 From Fleet Street, take a leisurely walk east towards Whitechapel through the heart of the City of London. The City, or the Square Mile, is London's financial powerhouse, but it's built on the foundation of the city's oldest core from Roman times, so some of London's oldest churches, pubs—and narrow streets with lovely, grim names like Houndsditch and Poultry—hide between skyscrapers and monolithic office buildings. (After the U.K's contentious vote to leave the European Union, the fate of the banks and companies in this bustling quarter hangs in the balance; if the U.K. leaves the E.U., the center of financial gravity might move to Frankfurt or Madrid.) The City route, with small detours, takes in St Paul's Cathedral, the grand Bank of England, and past some remnants of London's medieval city wall. (Or, you can hop on the 100 bus to Whitechapel.)
7:00
pm
Tayyab's
83-89 Fieldgate St
Whitechapel, London E1 1JU
Get Directions
London has some of the best restaurants in the world for any cuisine you could want—but nothing, nothing beats a good curry. Here, a curry is the catch-all phrase for cuisine from Britain's Bangladeshi, Indian, and Pakistani diaspora—tweaked in varying degrees to the British palate—that found an improbable but solid foothold in the U.K.'s food culture. Tayyab's is a large, boisterous Punjabi joint tucked away from Brick Lane's curry-mile. It doesn't trade in the usual curry house catalog of korma-madras-vindaloo; the small menu focuses on Karahi dishes (the name for the steep-sided pot used to prepare the curries). But it's the tandoori-grilled lamb chops—thinly sliced, spice-rubbed cuts served still sizzling on hot plates—that made Tayyab's famous beyond Whitechapel. Protip: No liquor license, so BYO beers. Duck into the Tesco supermarket a few doors down for some 660ml bottles of Cobra: a curry and cool lager is one of nature's best food pairings. (A bottle of red works pretty well too.)