Bourdain-isms
"Marseille was once the hub, the rough-and-tumble principal port for France's colonies such as Tunisia, Morocco, and Algeria. As a result, the sights and smells of Africa permeate the city."
"I need a French coach."
"If you've been to France, chances are you haven't been here, France's second-largest city, the oldest city in France. It sits right by the Mediterranean. The food is famously good. Yet it's a victim of bad reputation, bad history. Marseille—as it turns out, exactly the kind of place I like."
"I should point out that every single Frenchman, when I said, you know, I'm shooting in France, they say, 'Oh really? Where?' And I say, 'Marseille.' Their face drops immediately, like, 'Oh.'"
"I like a fluffy hotel towel. I like a bidet. Look, I like warm jets of water squirting up my ass. I mean, who doesn't? I could retire here."
"You can tell. You know it's coming, right? You can sense it. Oh no, another fishing scene!"
"I always think I'm going to catch, like, my testicles or my ear with the hook. You know, I have a fear of fish hooks."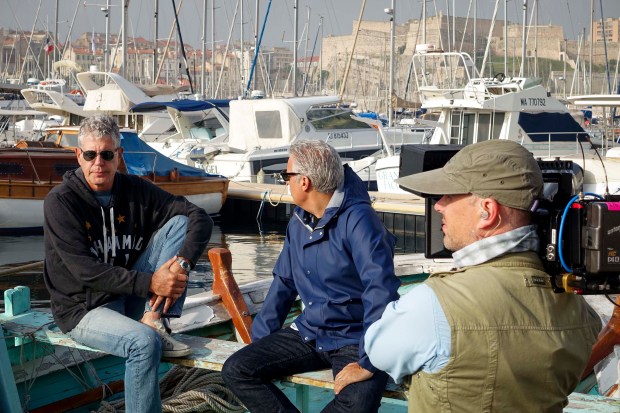 "Well, there it is: another extraordinarily successful fishing scene in the can. Time to reap the rewards awaiting us back on dry land."
"There's been attempts to dissuade me from Marseille—'You don't want to go there'—and yet I come here. Correct me if I'm wrong: It is a beautiful city. It smells good—you smell the different pastries, the tajine."
"Why do you think it's such a fertile ground to set a crime novel?"
"What people say is that everybody sees themselves as Marseillais first and French second, regardless of your background."
"Marseille, it turns out, is the pizza-truck capital of France."
"In a street fight, could Martha Stewart choke me out?"
[To Eric Ripert] "If you're right and there is a next life, we are f**ked, my friend."
"Too many men on this show. It's a freakin' brofest."
"Marseille is not France in the best possible way. Algerians, Moroccans, Italians … their cultural and culinary influences have enriched Marseille with flavors and colors all their own. But there's another major influence: the Corsican mafia."
"I wish ill on people every day."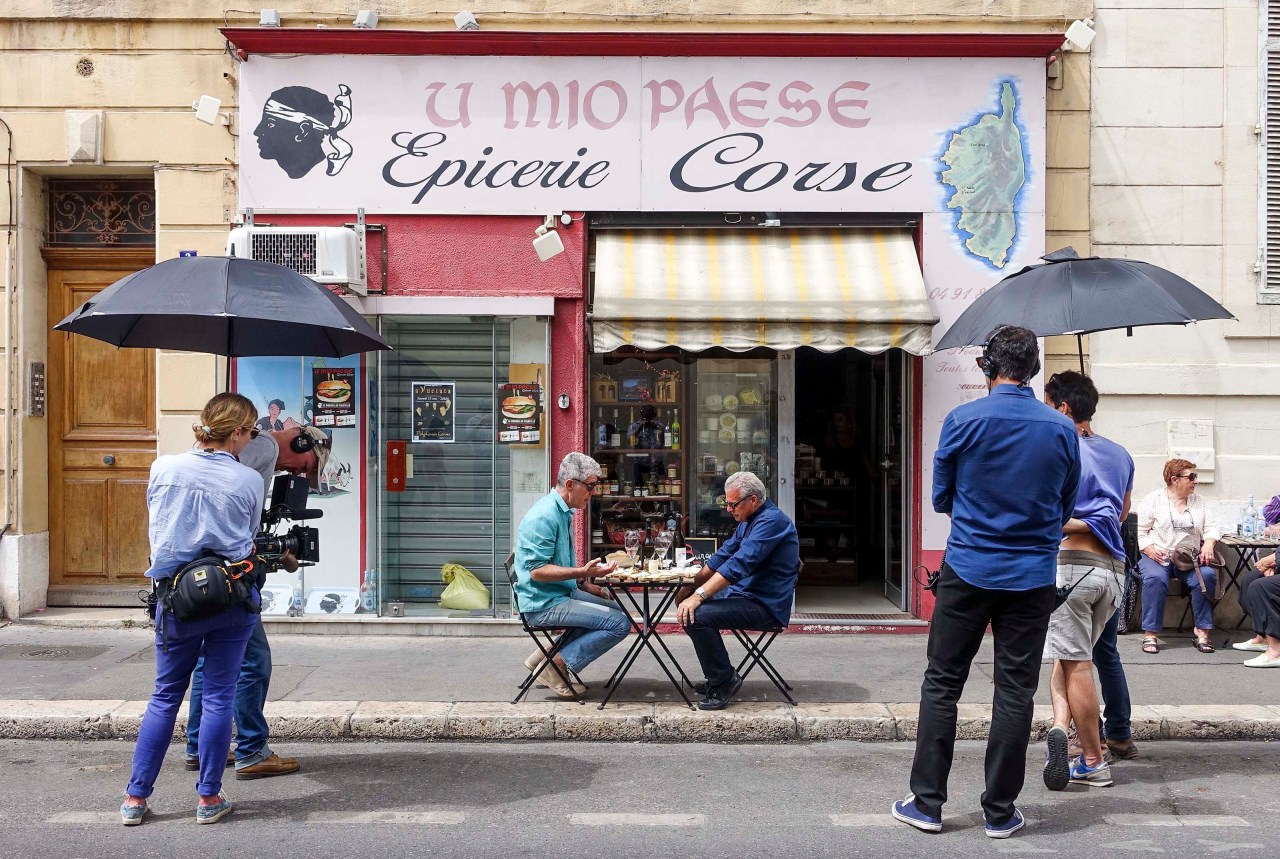 Eats
3 rue d'Endoume
13007 Marseille
(+33) 4 91 33 44 67
Bourdain had: pastis and vegetable stew.
72 rue de la Paix Marcel Paul
13006 Marseille
(+33) 4 91 33 06 71
Bourdain ate: beef tartare with dried fish egg, apple, and celeriac; pieds paquets (stewed sheep's foot and stuffed tripe).
1 rue du Musée
13001 Marseille
(+33) 4 91 54 03 56
Bourdain ate: couscous royale (vegetables, chickpeas, merguez, chicken, chunks of lamb, and meatballs).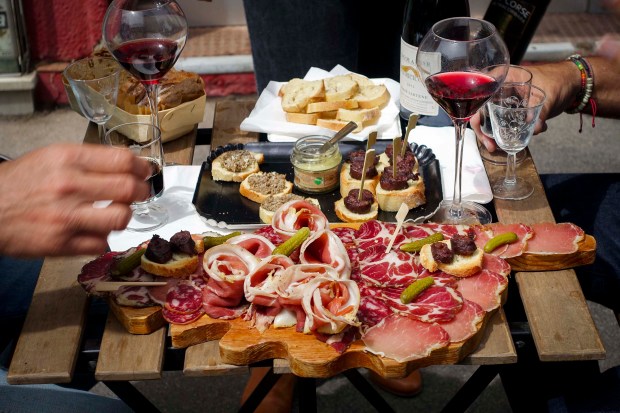 2 rue George
13004 Marseille
(+33) 4 91 85 07 71
Bourdain ate: charcuterie (pancetta, assorted cheese), wine.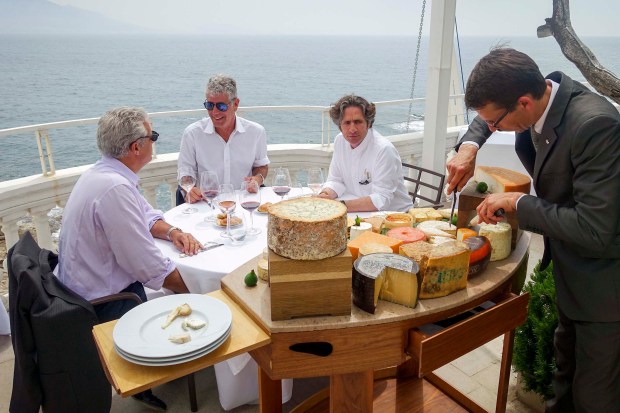 17 rue des Braves
13007 Marseille
(+33) 4 91 59 25 92
Bourdain ate: bouillabaisse—Passedat's take, spread out over four courses: 1. shellfish carpaccio of raw mussels and clams; 2. slipper lobster, weaver, angler, and red gurnard—lightly seared, then a touch in the oven; 3. dorade and other fish, steamed over seaweed water, saffron potatoes, and broth made with rock crabs and various small fish; 4. cheese assortment.
12 rue André Poggioli
13006 Marseille
(+33) 4 13 63 36 84
Bourdain had: pastis.
57 place Jean-Jaurès
13005 Marseille
(+33) 4 91 47 50 18
Bourdain had: Pastis.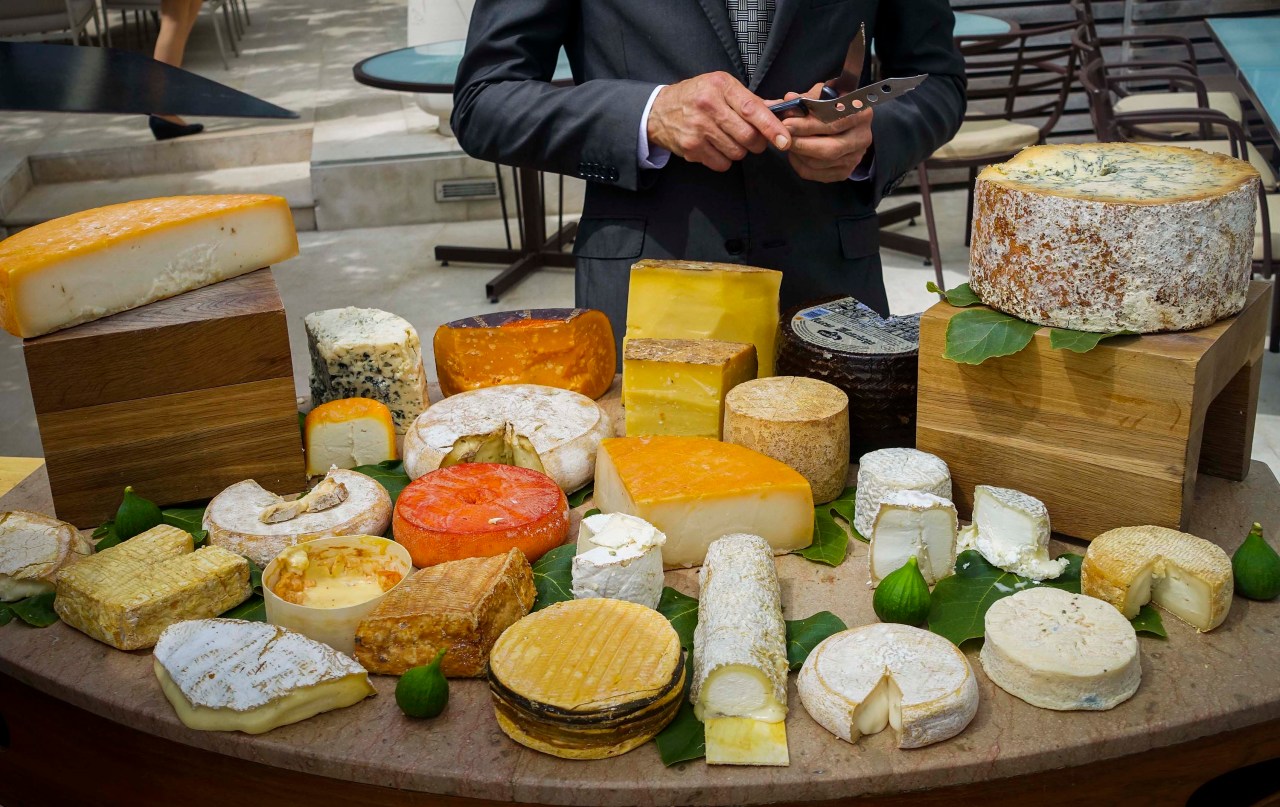 Sidekicks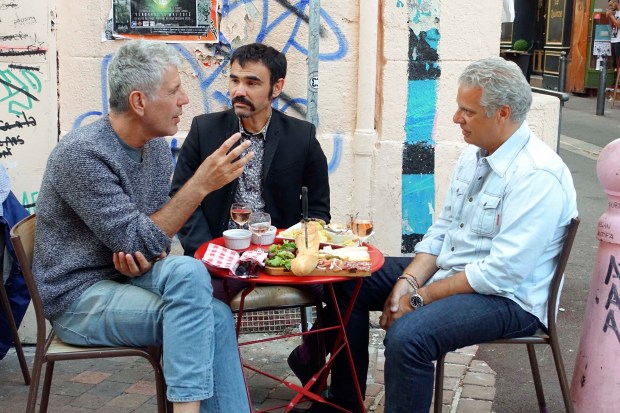 Eric Ripert: chef of the three-Michelin-star restaurant Le Bernardin in New York; author of multiple cookbooks, including Le Bernardin Cookbook; television personality.
Gérald Passedat: the extremely demanding chef/owner of Le Petit Nice, Marseille's only three-Michelin-star restaurant.
Cédric Fabre: Marseille crime writer and freelance journalist; editor of Marseille Noir, a series of French-language noir stories set in the city.
Jean-Denis Martinez: owner of the Pizza JD food truck.
Gilles Rof: Marseille correspondent for Le Monde newspaper, documentarian.
Georgiana Viou: chef behind Chez Georgiana—and one of very few female chefs in Marseille.
Eric Fromion: an old-style fisherman who works the sea the old-fashioned way (one of just five in Marseille).
Lionel "Lulu" Franc: Marseillais diver.
Marie-Paule Furiosi: owner—together with her family—of U Mio Paese Corsican charcuterie.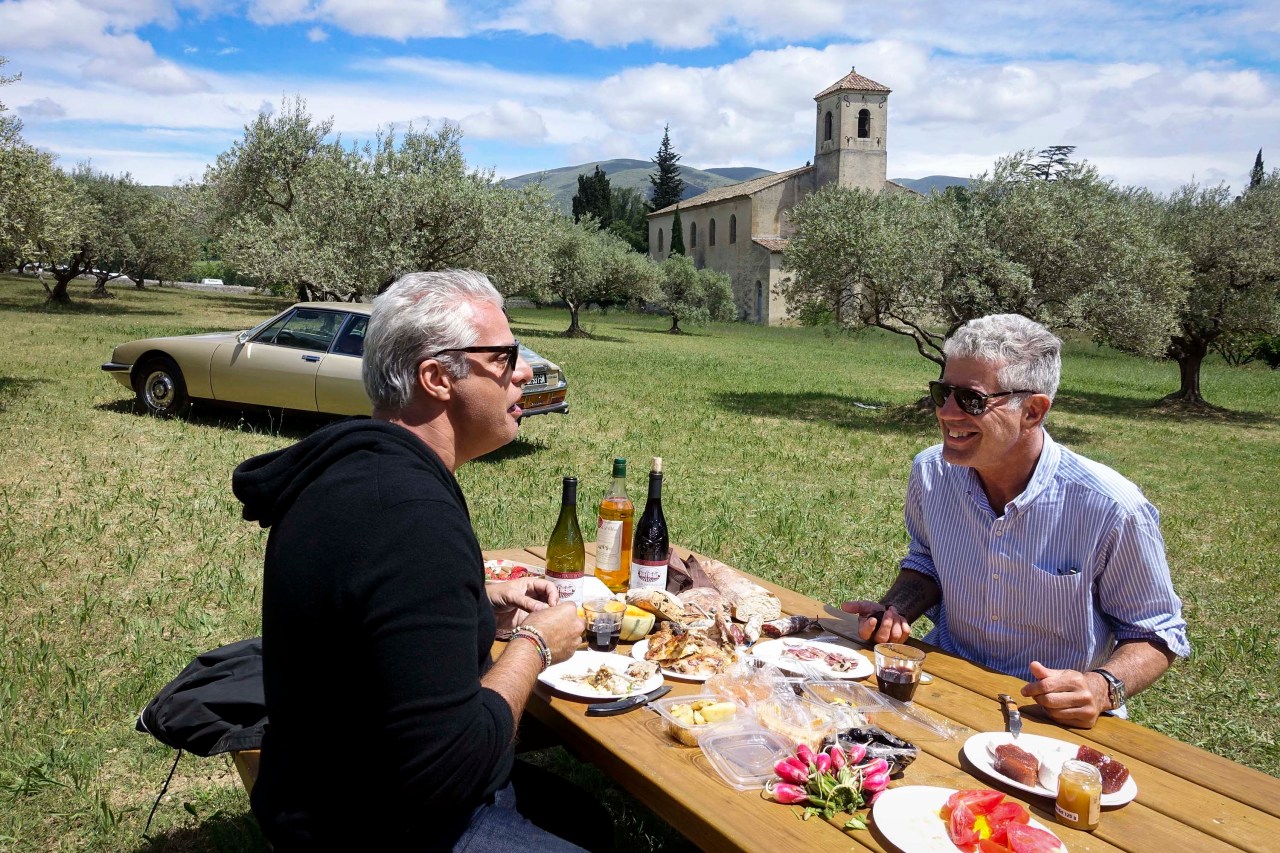 Lingo
Les calanques: the many fjords cutting through the rock and soil of the coast on both sides of the city.
Les cabanons: the fishermen's cottages throughout les calanques.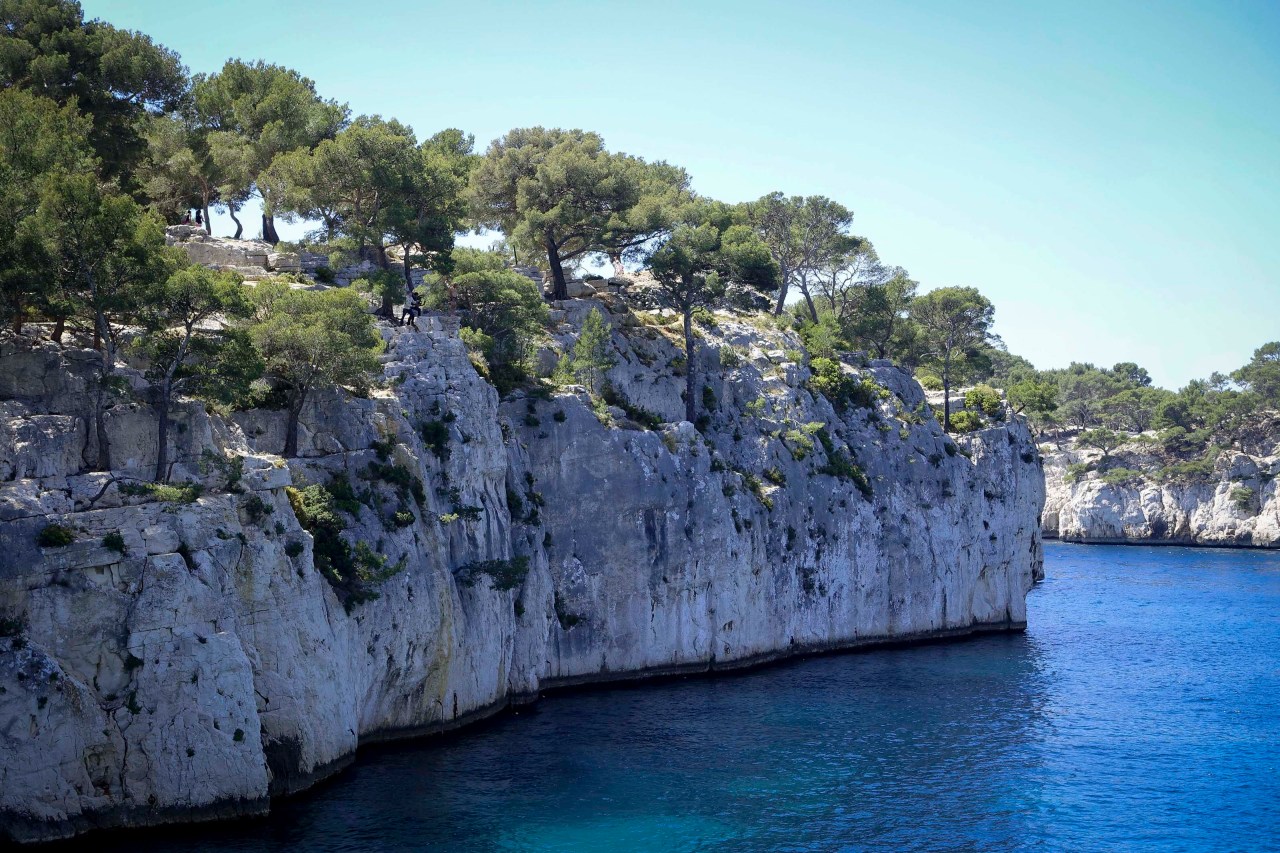 Safety first
When diving from the rocks in Marseille's calanques, or fjords, keep the body totally still, says local diver Lionel Franc. "Si tu bouges, c'est la catastrophe," he explains: If you move, it's a catastrophe.
Something sinister
Marseille's mix of haves and have-nots makes it a superb setting for a good crime novel, says author Cédric Fabre.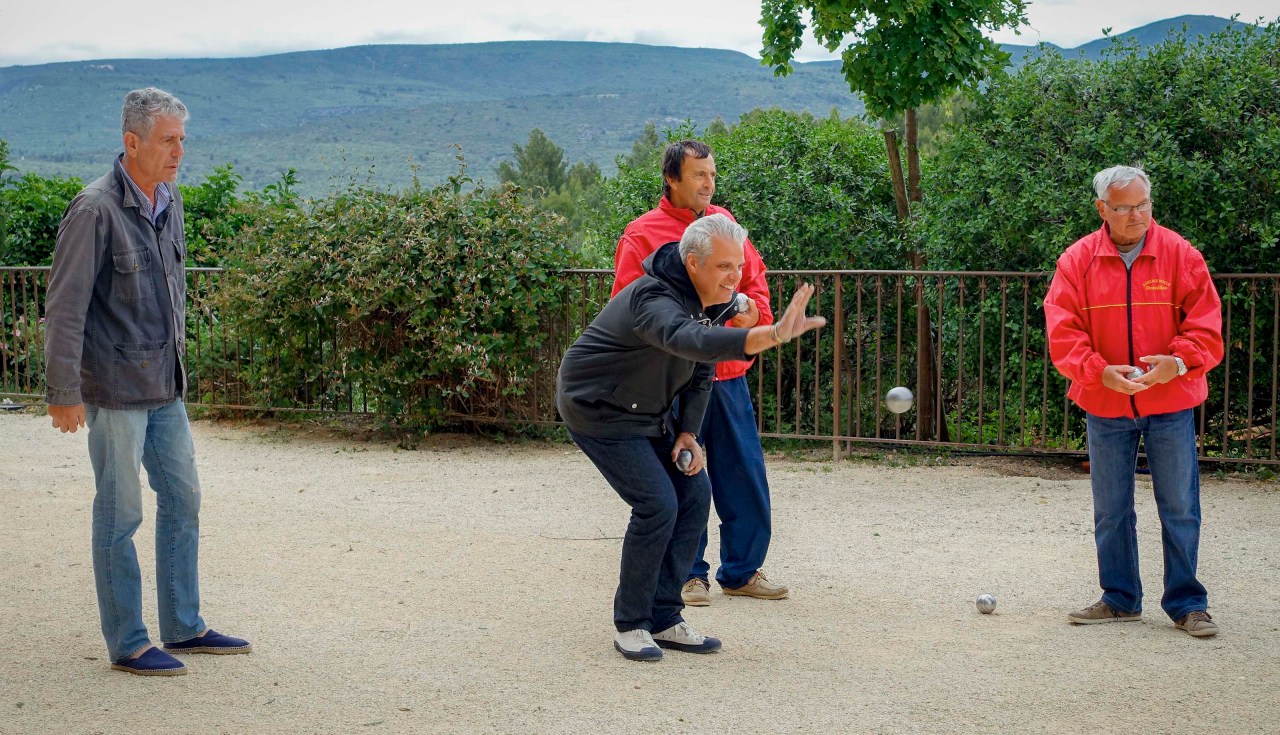 Sports unify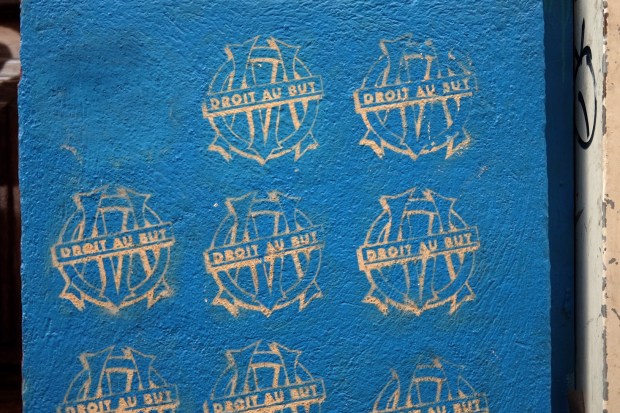 Marseille is a diverse city, enriched by the many cultures of its immigrants, mainly from France's former colonies.
Asked where they're from, people on the street may tell you Algeria or Morocco, says Le Monde sports writer Gilles Rof. But if you ask them their favorite soccer team, they'll say Marseille, "because they are a part of this city, they are from this city, and the football team is the flag of this city."