Belo Horizonte has such a strong connection with its botecos that many become an extension of people's homes. These no-frills bars—the Brazilian version of dive bars—are where you meet friends, eat a good meal, and have a few beers and lots of cachaça. Everyone has a boteco held close to heart. 
Traditional botecos (also spelled butecos) usually serve good cheap food and cold beer, which is enough to draw many customers who couldn't care less about sitting in plastic stools on the sidewalk or even standing while holding a glass in one hand and in the other a delicious petisco—our name for snacks. And by Brazilian snacks, I mean good food you can eat with your fingers, usually fritters.
In Belo Horizonte, Minas Gerais' capital, however, botecos are not just places to visit; they are a state of mind, a way of life. Boteco culture is so present that even new venues that aren't botecos per se were influenced by them, creating a renovated and diverse local food scene.
"In Minas Gerais, botecos originated from small grocery stores. Over time, food became more polished, and even chefs fresh from college decided to open their own botecos instead of restaurants," says Eduardo Maya, the creator of Comida di Buteco (Boteco Food), an annual competition that began in Belo Horizonte and has spread to more than 20 cities across Brazil.
Here are the botecos—and other venues inspired by them—you shouldn't miss when in Belo Horizonte.
Bar do Bolão
In the bohemian neighborhood of Santa Tereza, Bolão has long been an option for night owls in search of generous servings of food. On Duque de Caxias Square, it is one of the most sought-after botecos in the neighborhood and one of the oldest in the city. The house classic is rochedão, a mixture of many mineiro foods: rice, tropeiro beans (made with bacon, collard greens, eggs, and manioc flour), fried eggs and french fries. It is also served with meat (prepared to the customer's taste) and a bowl of spaghetti as a side dish; that's what I meant when I said generous.
Bar do Bolão
Location: Praça Duque de Caxias, 288
Hours: 7 a.m.–5 a.m. daily
Best time to go: Although it is a late-night stronghold, it is a great option for late lunches as well.
Nicolau Bar
Santa Tereza is also the scene of a recent revitalization in town as new bars and restaurants open. One of them is Nicolau Bar, run by chef Leo Paixão, one of the most talented in Brazil. It is Paixão's most casual venue (he also owns the acclaimed Glouton restaurant) and his homage to boteco culture. There's a full cachaça menu, cold beers, snacks, and hearty mineira dishes—rustic but modern, as the chef describes it. There is also a stage for live samba, bossa nova, and chorinho (a typical Brazilian rhythm).
Nicolau Bar
Location: Rua Pouso Alegre, 2217
Hours: Tuesday to Friday, 6 p.m.–midnight; Saturday, noon–midnight; Sunday, noon–6 p.m.
Best time to go: Afternoon.
Cabernet Butiquim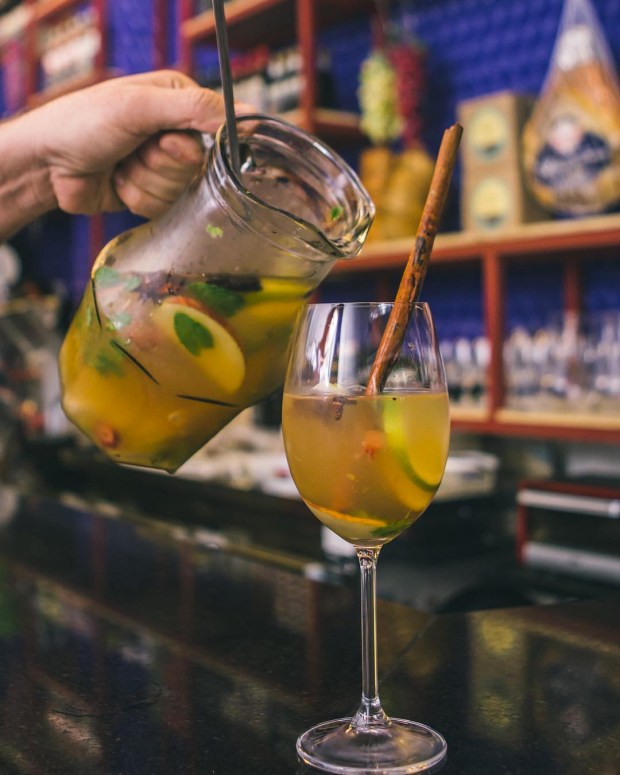 Cabernet Butiquim appropriated the atmosphere of the botecos to make a no-frills wine bar, where it is possible to drink good wines (including some from Minas Gerais) while seated on plastic chairs on the sidewalk, as is the tradition of the Belo Horizonte's butiquins (another way mineiros refer to botecos). Petiscos and some main dishes pair well with the wines, such as the homemade sausage with red onion served in an iron skillet and the pumpkin fritters with jerked beef. A curious fact: Between the bar's two buildings is a tire repair shop, where mechanics work oblivious to the bar patrons.
Location: Rua Levindo Lopes, 22
Hours: Tuesday to Saturday, 11 a.m.–midnight; Sunday, 11 a.m.–4 p.m.
Best time to go: Happy hour, starting at 6 p.m.
Borracharia Gastrobar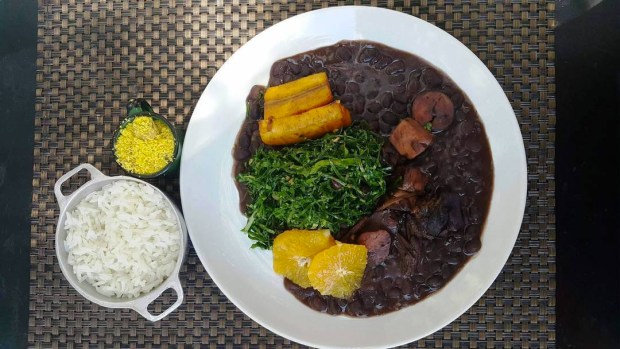 Speaking of tire repair shops: One occupied this building before chef Jaime Solares opened Borracharia (Portuguese for "tire repair shop"), behind a gas station. Rather than a modern restaurant, Solares serves classic boteco dishes, but here made with a gourmet approach. Try the braised pig trotters and the iconic feijoada. As in every bar in the city, icy cold beer is always a good option to wash down the dishes.
Location: Avenida Afonso Pena, 4321
Hours: weekdays, noon–11:30 p.m.; weekends, noon–6 p.m.
Best time to visit: It is great spot for lunch, since the food is hearty.
Patorroco
This is the place to eat the best petiscos that break from tradition. Creativity is the main ingredient used by chef and owner Marcos Proença, known as Patorroco. By his hands, boteco classics can appear in unusual ways, such as cones stuffed with sausage ragu and gorgonzola sauce and tortillas with spicy meat ragu, Catupiry cheese, and dehydrated scarlet eggplant (common in Minas Gerais). The reinterpretations depend on the mood of the chef.
Patorroco
Location: Rua Turquesa, 875
Hours: weekdays, 5 p.m.–midnight; Saturday, noon–11 p.m.
Best time to go: If you want a seat, go early.
Bar do Nonô
Nonô is an institution in Belo Horizonte that gathers all types of customers since it is open 24 hours. Every day it sells about a thousand mugs of mocotó broth—a secret recipe made with ox marrow, parsley, pepper, and "family stories," according to the menu. It may come accompanied by quail egg cooked in the hot broth. But that isn't the only unmissable recipe in this 50-year-old bar, which was recently renovated. The large pieces of bacon and the ox tongue with onion and pepper sauce are also worth the visit.
Location: Avenida Amazonas, 840
Hours: 24/7
Best time to go: Late night or early morning, to kill a hangover.