I almost didn't come back again—to Oxford, Mississippi. To the university. To the Graduate, a recently built boutique hotel just off Oxford's downtown square.
"We have bags over by the door, sir." A white woman approached me as I walked through the lobby, small Moleskin and laptop in tow. Her voice echoed, its intonation directed slightly upward, like the right corner of her lip.
"Oh, I'm sorry. I don't work here." Why had I apologized? The woman said some other things. I quit listening. Better, I thought, to retreat to my room to settle myself. I returned a few minutes later appropriately disassembled, content to have a cup of coffee at Cabin 82, the hotel cafe.
The Graduate is some mix of immaculate and quaint, neat and enduringly comfortable. Cabin 82 is small, the dining area a sliver cut along the southwest corner of the lobby. On this morning, Cabin 82 was also quiet except for the radio, which played Cooke, just low enough to allow for reading, loud enough for me to discern the irony. It's been a long time coming, but I know a change is gonna come.
"Something haunting about sitting in Old Dixie," I tweeted, "thinking about the blues and soul and black folks, with Sam Cooke lilting in the background."
I was in Oxford—and Mississippi—five years after graduating from the University of Mississippi, anticipating the completion of my Ph.D. at the University of North Carolina at Chapel Hill.
I had come back, invited for a campus visit and job interview for an assistant professor position, jointly appointed in the Department of Sociology and Anthropology and the Center for the Study of Southern Culture.
I got the job, and my return to Oxford and Mississippi became real. I'm at the Graduate, again, and it's early, the cafe quiet except for the radio. Winehouse calls "Valerie" in a muzzled rasp. Then a throwback to the early '90s: "Everything Is Going to Be Alright" by the Vargas Blues Band.
8:30
am
Big Bad Breakfast
719 N Lamar Blvd.
Oxford, MS 38655
Get Directions
Oxford's staple breakfast destination and my personal preference is Big Bad Breakfast [BBB]. Like Cabin 82, the crowds are manageable through the week—the earlier the better—and busiest during peak brunch hours on the weekends. That is where the similarities end, though. The food selection and taste at BBB are among the best in town. You can't go wrong with anything bearing the restaurant's namesake: the Big Bad Breakfast Plate offers a hearty—and, at $9, cheap—selection of eggs and your choice of meat and bread. The BBB Skillet is my favorite: a flavorful egg scramble with bacon, sausage, ham, onions, hash, and cheddar.
10:00
am
High Point Coffee
265 N Lamar Blvd.
Oxford, MS 38655
Get Directions
Save your morning caffeine fix for High Point Coffee, recognized by a handful of local publications as the best in town. High Point is located next to Locals Restaurant & Bar, just a few paces from Cabin 82 and the Graduate and only a two-minute drive from Big Bad Breakfast.
Take a seat on one of the oversize sofas or huddle over one of the round tables and relax—read the paper, scroll and swipe away on your phone, or people-watch.
After your coffee, go ahead and take a morning stroll around the Square. A late-morning visit means you will get a chance to sample the large assortment of shops and sites while avoiding the lunchtime rush and, depending on the time of year, the Mississippi heat.
Go south first. Depending on your style sensibilities—do you like sundresses or perhaps boat shoes?—you won't be disappointed. There is Neilson's, the oldest department store in the South, and more than three dozen other boutiques with a large, if somewhat redundant, selection of clothing, shoes, jewelry, and home decor and furnishings.
Not up for shopping? Stop by Square Books, housed in three separate spaces around the county courthouse. The main location, at the corner of South Lamar Boulevard and Van Buren Avenue, is a book lover's dream, and its wide selection of best-sellers, rare finds, and Southern literature has made it a regular on lists of the nation's best bookstores. For lifestyle selections and gifts, head to Off Square Books, a few paces to the east along Van Buren. And for children's books and toys, visit Square Books Jr., right next door to Neilson's.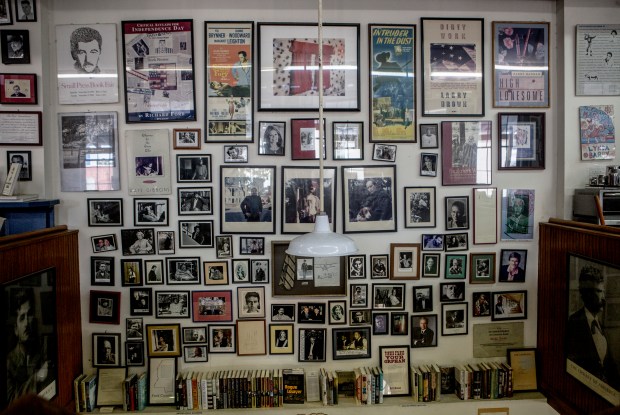 12:30
pm
Mama Jo's Country Cookin
1503 Old Highway 7 N
Oxford, MS 38655
Get Directions
Lunchtime at Mama Jo's is a treasure. Get there no later than 12:30 p.m. or after 2 p.m. to avoid the midday rush and to ensure that you'll find parking.
The menu changes daily—from country fried steak and roast to macaroni and cheese and spaghetti—though fried chicken and savory sweets like sweet potato pie are staples.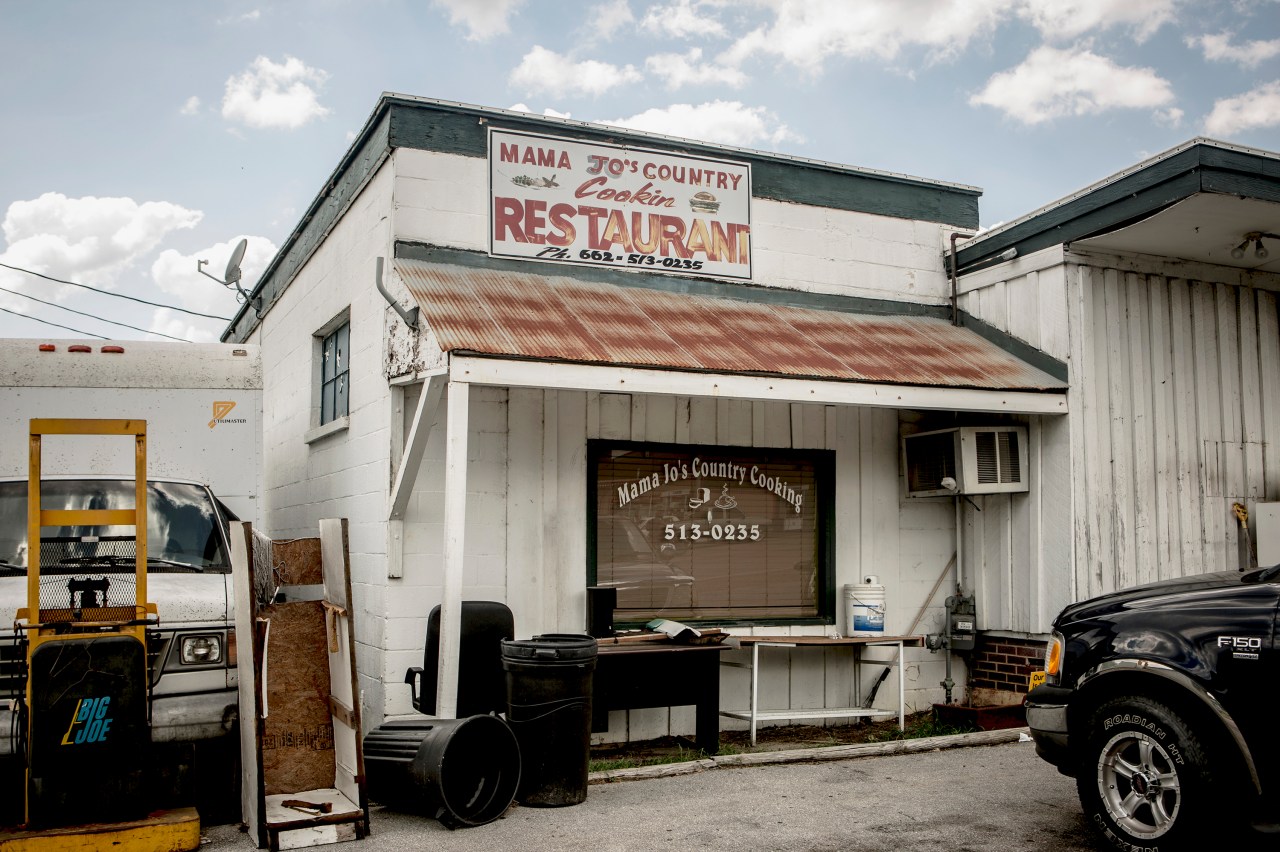 There are, of course, many lunchtime eats on the Square, too. Bouré offers a Creole-inspired "upscale down-home" fare. The crab cakes and shrimp, crawfish and grits win the day. Stop by South Depot Taco Shop for a relatively cheap selection of tacos, burritos, salad bowls, nachos, and the like. Think Chipotle with a wider selection of fresh ingredients. You will want to try the Beef Brisket Grilled Cheese or the Dirty Grains with Greens and Things. Don't walk too fast, though, or you will miss it, as it operates from a walk-up window in a narrow alleyway between South Depot and the Lyric Theatre.
Still, for my money, Mama Jo's is the lunchtime move.
2:00
pm
The End of All Music
1423 N Lamar Blvd.
Oxford, MS 38655
Get Directions
The End of All Music is an independent record store located on North Lamar Boulevard, not far from Mama Jo's. If nothing else, the selection of classic albums—including an impressive catalog on vinyl—and assorted novelties make it worth a visit.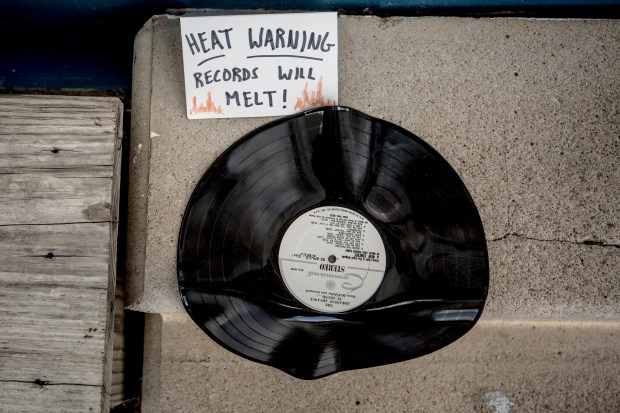 In Oxford few things surpass noted fiction writer William Faulkner in allure and mythology—football perhaps, but not by much. Faulkner is prominently displayed in larger-than-life paintings in various campus buildings and bronzed in statue form on a bench in front of Oxford City Hall on the Square. Then there is his estate, Rowan Oak, plain and tall and nestled at the end of a narrow walk beneath pines. Thousands of folks—writers, scholars, literary enthusiasts, community organizations—visit the grounds each year.
Stop by Rowan Oak. Stay as long as you like. Give yourself a tour—there are typically no tour guides, though you are bound to meet an enthusiast or historian that will do the job just as well. Walking the grounds is free, though there is a small fee to enter the house.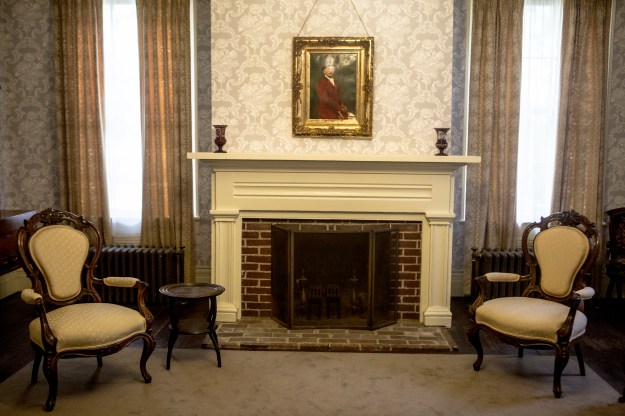 I wonder what the trees would say, swaying and weeping with a welcome summer breeze.
I am sitting on a picnic table at the Grove, a multiacre expanse of trees and green space that has become synonymous with campus life at the University of Mississippi. Five or six times a year, for each of the university's home football games, the Grove transforms from still and majestic to festival and bizarre. Thousands of tailgaters descend on the space, lounging under lavishly outfitted tents, milling and meddling with spirits in hand.
Two squirrels play tag, unconcerned with the trees and children who laugh and run with energy.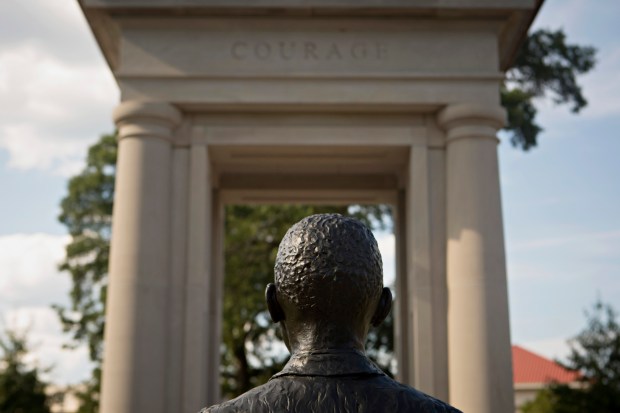 And yet I still wonder what the trees would say if they could tell the history of this place—the Grove, the university. Would they remember the 135 students who in 1861 enlisted to fight in the Civil War, resulting in the temporary closure of the university? Would they remember 1962, when mobs of angry students and residents and nearly 4,000 state and federal troops pushed the campus into chaos as James Meredith became the first black student to enroll. I wonder, Would the trees mention the house that burned to ruins on Fraternity Row the morning of August 4, 1988, temporarily halting what would've marked the first Black Greek-letter organization—the Phi Beta Sigma fraternity—to move onto the Row? Or would the trees keep quiet, swaying and weeping with the breeze?
"This place is so damn beautiful," an older gentleman waves to me as he walks by.
Few would challenge his claim. After all, the University has been named the "most beautiful college campus" by more than a handful of regional and national press outlets. Yet, amidst the beauty and history, the abundant greens and immaculate trees, there are some enduring challenges. Students, faculty, staff, and interested local residents debate and contest the ongoing presence of Confederate iconography on campus. Student organizations lobby for more campus social and support spaces for students from underrepresented backgrounds. And some faculty of color find the campus's racial climate difficult to navigate, ultimately opting to leave for positions at other universities. 
Still, a visit to Oxford should include a visit here—the Grove and the University of Mississippi.
Stop by Barnard Observatory, which houses the university's Center for the Study of Southern Culture. Perhaps you'll catch a lecture on the blues or Civil Rights in the South. Certainly there will be two dozen or so art or photography pieces, since the space doubles as a gallery. Visit the Lyceum. Built in 1848, it is the oldest and one of the most stunning buildings on campus. Take a stroll through the Pavilion, a multipurpose arena that houses the men's varsity basketball program. Completed in 2014, it is one of the campus's newest and most impressive construction projects. Other notable stops include the James Meredith Civil Rights Monument, the University of Mississippi Museums, the Gertrude C. Ford Center for the Performing Arts, and Vaught-Hemingway Stadium.
Back to the Square.
Dinner options on the Square range from high-end, fine-dining staples—City Grocery, McEwen's, Mesquite Chop House—to quick, less-expensive eats that hit the spot—Soulshine Pizza Factory, Gus's Fried Chicken. My choice would be the Southern Fried Catfish plate at Ajax Diner. The included sides—hush puppies, coleslaw, and turnip greens—are good. It also wouldn't hurt to make some room for the mac and cheese. But take your pick. Suit yourself.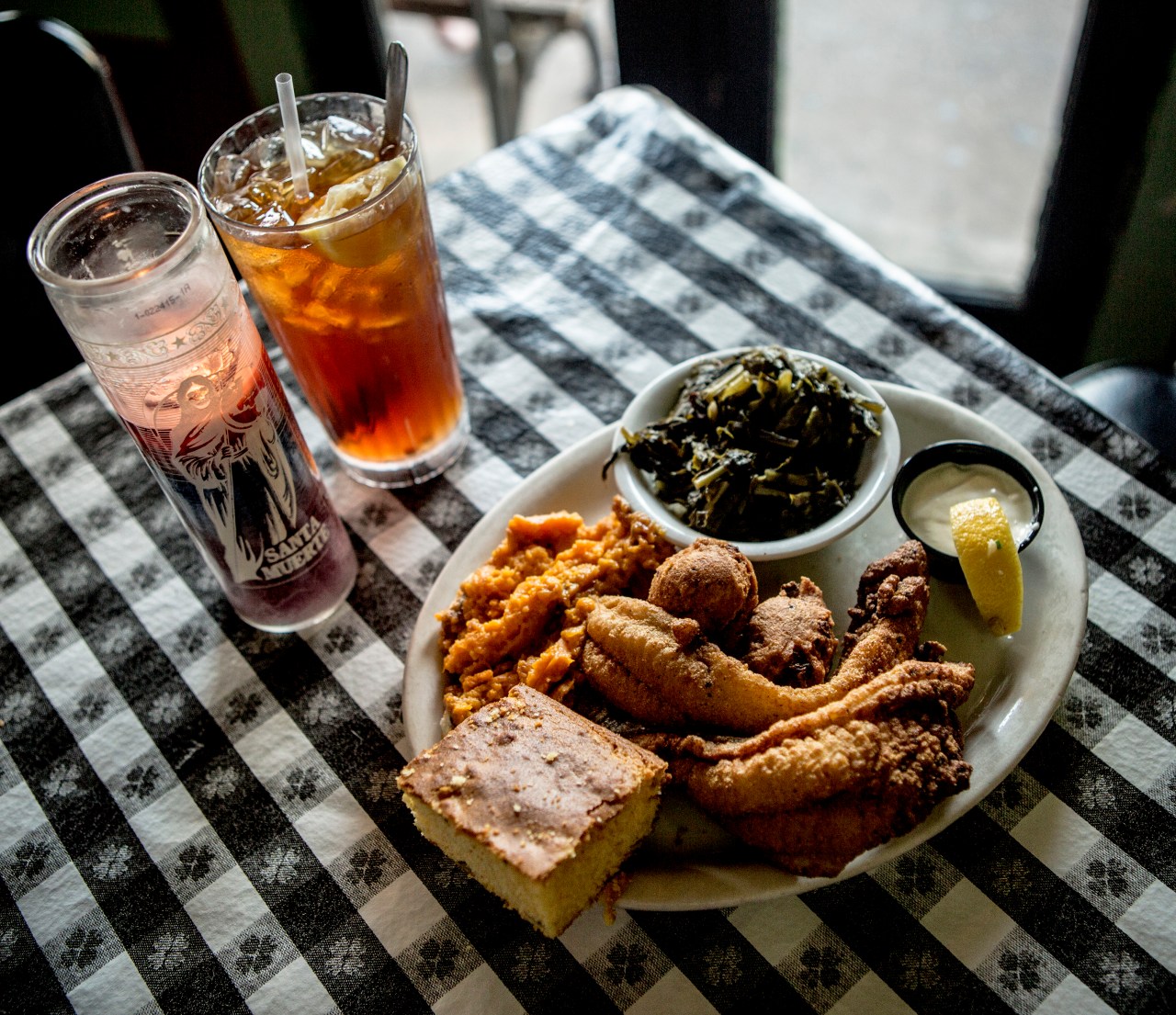 For loud and electric, head to Funky's for a daiquiri or to Locals for whatever drink specials they have on offer—and Locals always has specials, whether it's three-for-one well drinks, martinis, or wings.
For a quieter and more mature atmosphere, head to Saint Leo, which serves a carefully curated selection of wood-fired Italian eats—and wine. Have some wine.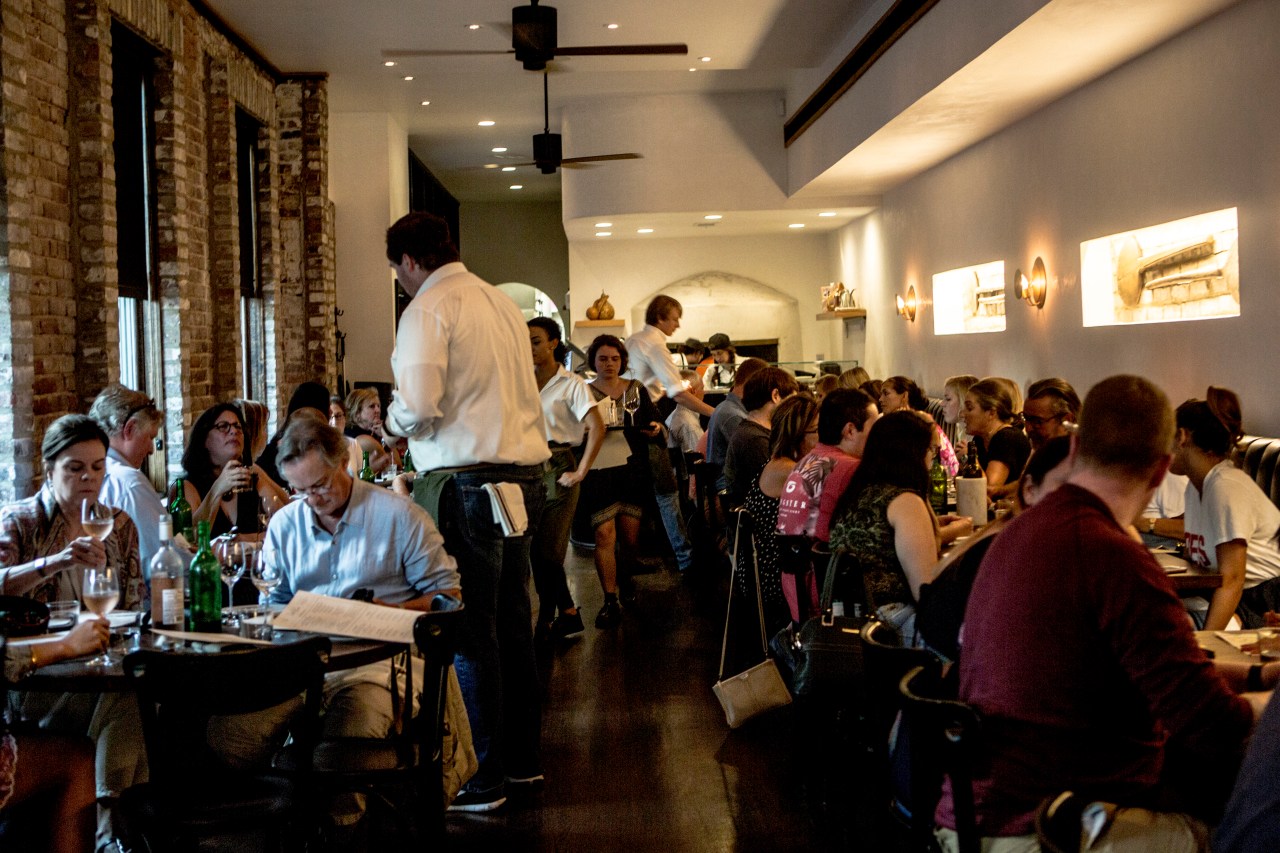 After a few glasses of wine at Saint Leo, make the short walk from East Jackson to Van Buren. The Lyric has been open since the late 1800s. At first a livery stable owned by the family of William Faulkner, the building was converted to a performance theater in the 1920s, a movie theater in the 1940s, and a party and performance venue in the early 2000s.
On show nights—usually a few times a month—the doors open at 8 p.m. The concert, whether it features Boosie, Big Freedia, Moon Taxi, or Spoon, usually starts at 9 p.m.
After the show, head for pizza. Again, suit yourself here. For cheap-but-good pizza by the slice, stop by Square Pizza just across the street. For a more selective and creative menu of whole pies—for my money, the best in town—try Dodo Pizza. Order the Chicken BBQ and thank me later.
There is still something haunting this place—Oxford, Mississippi, and the university—that makes it hard for me to love and embrace it, to imagine what a perfect day in town might feel like without reservation. I don't know that I love it, and I don't think I'll ever embrace it. Yet here I am, back—again. Perhaps you should come pay it a visit too.