You hear it before you see it, especially on nights like this, which is the first of the Juke Joint Festival. For the next four days Blues Alley along the downtown square in Clarksdale, Mississippi, will come alive with blues concerts, sidewalk shows, street vendors, and any number of blues jamming sessions.
I am walking to the Delta Amusement Cafe, a small blues club in the heart of the Alley, where, according to the festival schedule, I am sure to hear some of the region's best hill country blues. I am reminded of an earlier conversation with local blueswoman Rosalind Wilcox: "Hill country is, like, you on the front porch, the sun is going down, 'til midnight or later hear that thump. The Pentecostal Church is really up in there because that thump, the drums, you know. It calls up all those rhythms that come all the way from Africa."
From a distance,  sounds from the Alley pepper the night air—the faint wail of a single guitar string, the indistinct echo of laughter, the pulse and smack of drums—creating a chorus wrought with energy and excitement. Closer, it is a party, a festival. From the flickering neon lights of the Ground Zero Blues Club to the dull entrance of the New Roxy, small groups of blues enthusiasts mill about, grinning, walking in dance, all chasing some unknown fancy.
Through the dimly lit entryway of Delta Amusement, I see a mass of faces, some laughing, some singing, others raising red cups and beer cans to pale lips, perched and waiting.
The club has two rooms, one crowded with mismatched tables and chairs, the other with row seating and a bar with two drink options: canned beer and bottled beer. Tonight both rooms are at capacity, and the low ceilings amplify the noise to a nearly unbearable level. The headliners are a white, Nashville-based duo. They play an hourlong set and afterward offer merchandise for purchase.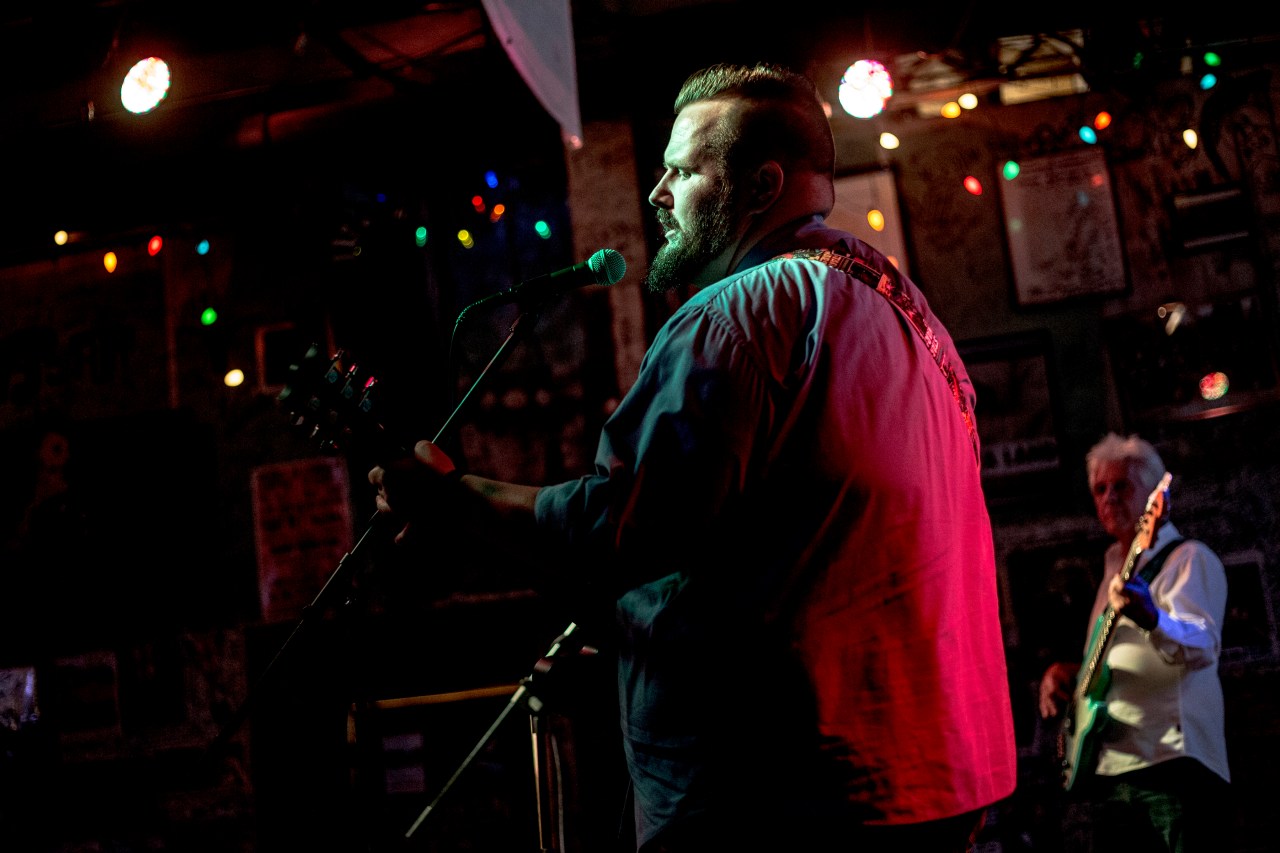 At any given moment during Clarksdale's Juke Joint weekend, there are 50 to 500 to 5,000 people—from nearly every state and 30 countries—on the streets and sidewalks of Blues Alley. They sing and sway in front of the Delta Blues Museum stage. They spill into local restaurants like Owens Burger Shack and Yazoo Pass, Abe's Bar-B-Q, and Wop's Bar-B-Que Shak. They trickle out of clubs and juke joints from Red's to the Bluesberry Café. They trace new and familiar paths between the dozen or so daytime performance stages and huddle around sacred slabs of sidewalk for busking sessions at dusk—or midnight.
These festival crowds are, with a few exceptions, predominantly white: white women and men, children, and families; white tourists from Australia, Amsterdam, or some other corner of Europe; white vendors and writers, photographers and musicians. Overwhelmingly white.
For nearly two years, between 2014 and 2016, I lived and worked in Clarksdale, attending hundreds of civic events and meetings of government, blues shows, and high school sporting events. In that time I interviewed more than 100 black residents, often asking them about the peculiar racial demographics of festivals like Juke Joint.
"We [black residents] don't be out there, man," explains Travez Shumpert, a 29-year-old native of Clarksdale. "That's for the white folks and for folks who come in from out of town to have something to do."
Residents made such proclamations as if they were describing something as familiar as a mosquito bite or red roads, sweet tea or Delta tamales—that is, plainly and with no reservations.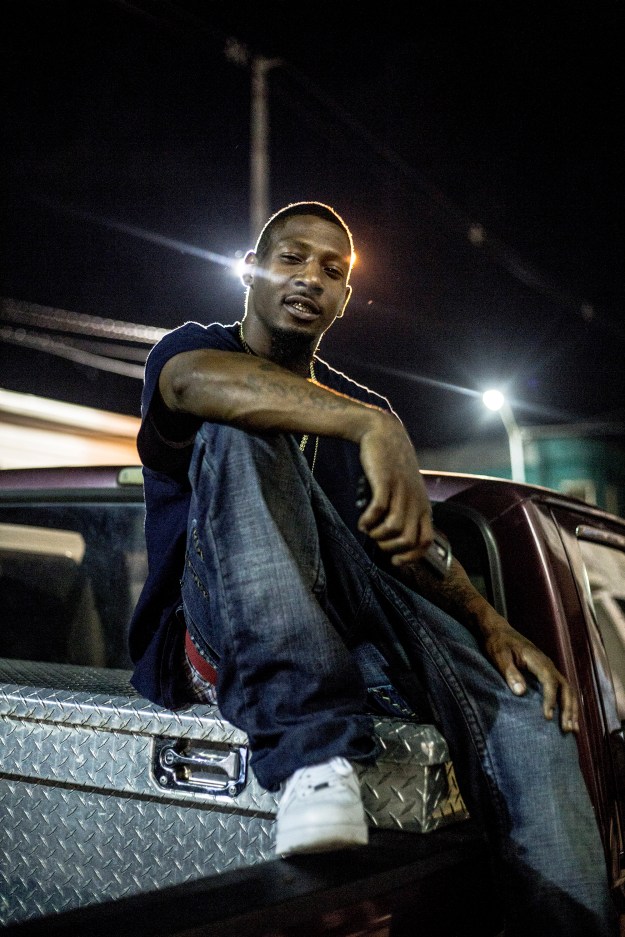 Indeed, black residents of Clarksdale—and, with varying degrees of similarity, black residents of the Delta region—are largely absent from local blues performance scenes. They do not attend festivals like Juke Joint, except occasionally to enjoy a funnel cake or allow their children to play festival games. Beyond the shrinking cadre of black blues musicians and enthusiasts, they do not frequent the region's dedicated circuit of juke joints. And, as I quickly saw at Delta Amusement, they rarely go to local blues shows.
"The thing, what they're doing with the blues is all right. I have no problem saying it's got some potential. But what I always say, too, is that it can't be too particular," Vera Ann Johnson says, waving away my attempt to pay. I am leaning on a counter near the cash register at Blues, a convenience store near Clarksdale, now several months after Juke Joint weekend. Johnson continues talking, her eyes shadowing two men, both somewhere in their early 20s, as they stumble and laugh to the back of the store. "It can't be all this, 'OK, we go'n do this over here and this over here.'"
Johnson, a 52-year-old black Clarksdale native, works as a part-time cashier and manager at Blues. She has come to expect my near daily visits. "You come in here every day and get the same thing," she repeats her running joke, referencing my need for a daily fix of cinnamon candy and chewing gum. "One day I'm 'on buy you a whole box of these things."
Johnson has also come to expect my questions, often haphazard and impromptu. On this night I had asked her about an ongoing construction project on the downtown square, a yearlong effort to renovate a building on Third Street. My question has prompted a broader discussion about the blues-revitalization campaign that has been playing out in Clarksdale since 1978, expanding most rapidly in the last 15 years.
"Right now that's what we see," Johnson continues. "They got the new place up on Issaquena," she references the New Roxy, once the center of black nightlife in Clarksdale, now owned and operated by a white woman who moved to the area from Seattle. "[You got] that spot there on the corner … [Aaron] Henry's old store," a reference to The Holy Moly drugstore, for a time the only black-owned space on the square. It's now run as a restaurant and ice cream parlor by a white Australian couple. "But Aggie [the predominantly black Clarksdale Agricultural High School] out here about to close down. It just don't add up to me."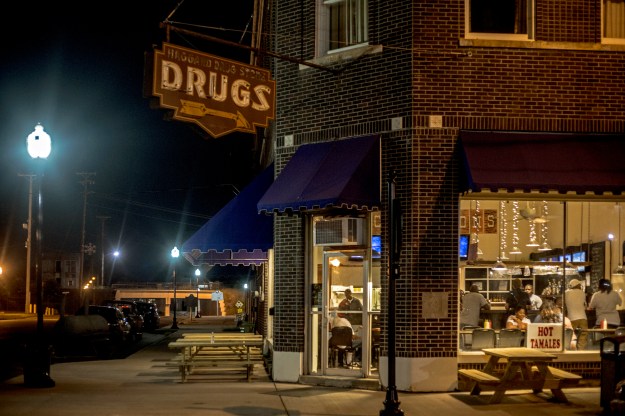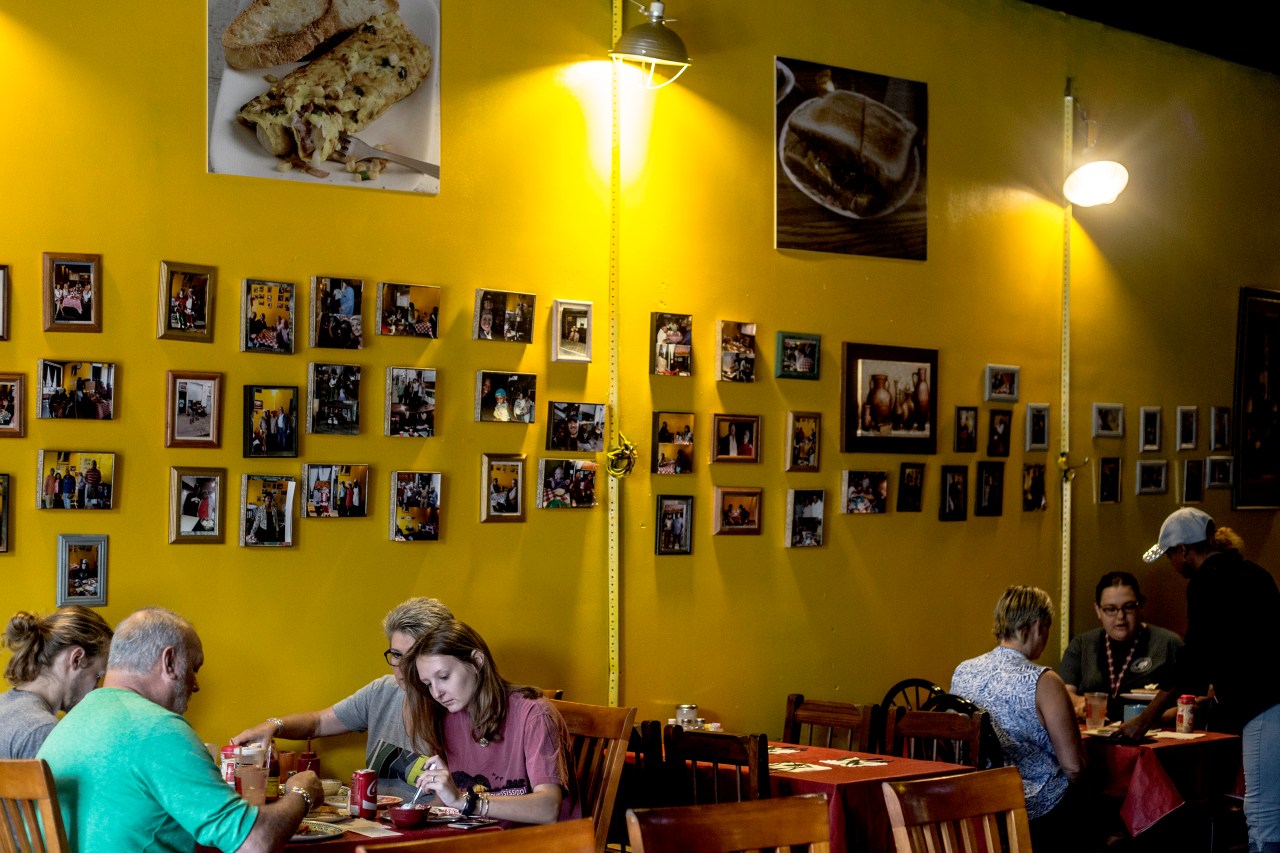 On the backbeat of Johnson's comments are two structural transformations witnessed in Clarksdale—and in many towns throughout the Mississippi Delta—for much of the last 50 years. On one hand, the Delta is in the throes of a development crisis, characterized by diminishing job opportunities, widespread extreme poverty, ongoing population loss, failing public infrastructure, and inadequate civic services. Beyond a few specialty shops, a smattering of Mississippi Blues Trail markers, and a handful of blues clubs and restaurants, Clarksdale's downtown square is flush with empty and boarded storefronts. A short ride in any direction reveals with sobering precision the human impact of the town's (and region's) structural woes.
On the other hand, "the Delta has the blues."
These were the comments of former Governor Haley Barbour at the close of the 2004 legislative session. The blues are "the opportunity to take something of which we are very proud," he continued, "and turn it into a genuine economic development." Following his comments, Barbour signed a bill fully constituting the Mississippi Blues Commission, an organization that was conceived in 2003 and tasked with procuring financial and programmatic support to expand the state's blues-heritage and -tourism infrastructure.
The establishment of the Blues Commission and the attendant inauguration of the Mississippi Blues Trail and expansion of blues tourism throughout the Delta signaled a new social- and economic-development agenda in the region. Like earlier attempts at regional development, this campaign was couched in the language of regional heritage, social inclusion, and economic promise. The rhetoric of state legislators like Governor Barbour, local enthusiasts, and public media alike framed the blues as a social and economic ballast. Supporters and gatekeepers of the development agenda believed that in time the Delta would be made new, a place where the shadows of poverty and lack were recast in the haze of neon-lit juke joints. The weight of Old South racism would get swallowed up by cosmopolitan crowds of festivalgoers. The chasm of demographic decline would be replaced by waves of blues travelers and bohemians stopping along the Blues Highway.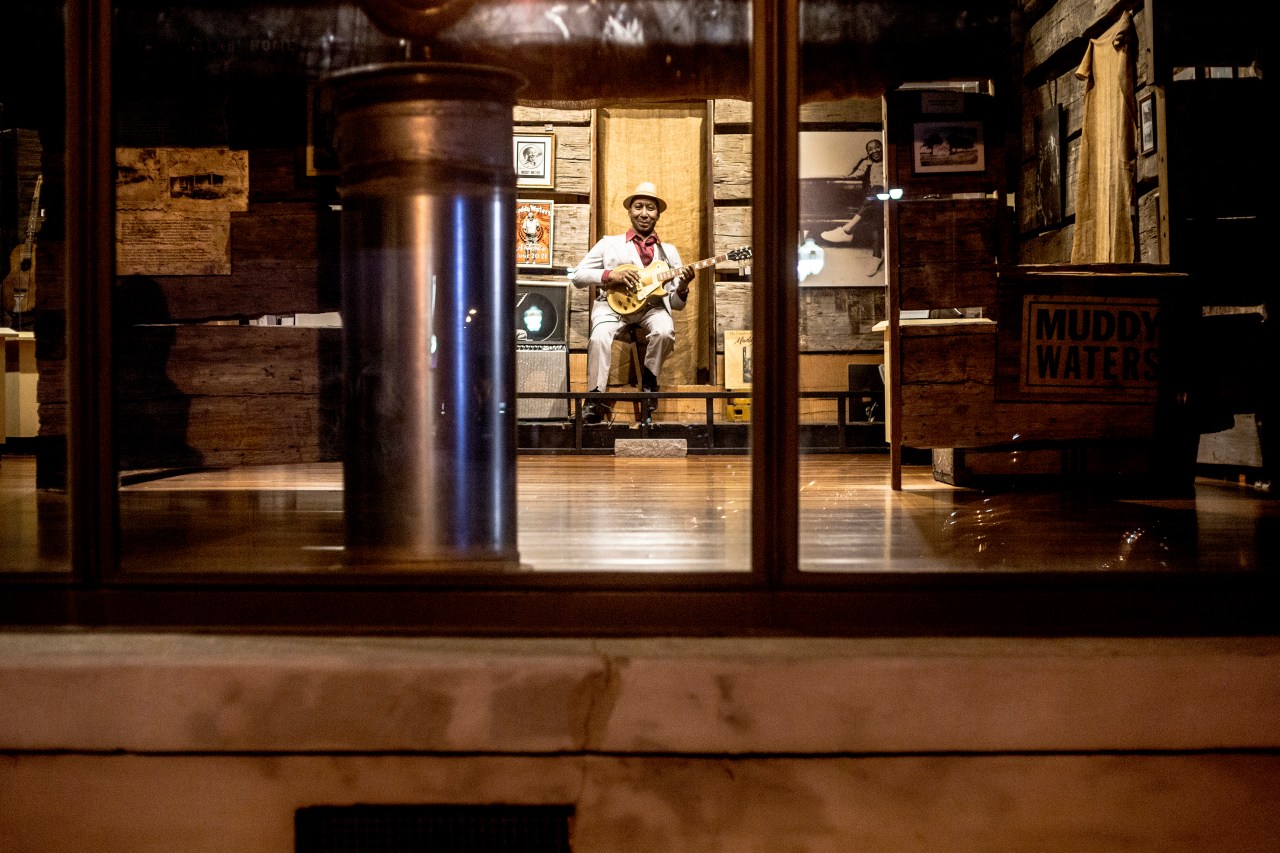 For as long as the Delta has had the blues, Clarksdale has lain at its heart: the "birthplace" and "home" of the blues, as it were. Clarksdale was one of the earliest destinations on Mississippi's burgeoning circuit of blues festivals. The town, now home to about 17,000 residents, was one of the first places in the state to incorporate blues preservation into its local heritage infrastructure, opening the Delta Blues Museum in a small wing of the local Carnegie Public Library in 1979. Since then a combination of blues performance venues, events and festivals, historical markers, and specialty shops and galleries have made Clarksdale one of the world's most popular destinations for musicians, scholars, aficionados, and fans of the blues.
The local impact of blues tourism is not lost on business owners, elected officials, and residents throughout the region. Former mayor of Clarksdale Bill Luckett pegged the blues as the town's "biggest export," a "stronghold" for the local economy. For white blues enthusiasts who frequent Clarksdale and the Delta—tourists like Henry Fleishman, whom I spoke with in 2014—the blues evokes excitement and fascination, a glimpse of "the real South" and "real blues players." For white natives and longtime residents of the Delta—folks like Grant Jacobsen—the blues is about regional heritage, "something good to show off about this place, the Delta." For the Delta's black communities, however, embodied here in the perspectives of Clarksdale residents like Shumpert and Johnson, the blues has come to stand for something altogether different.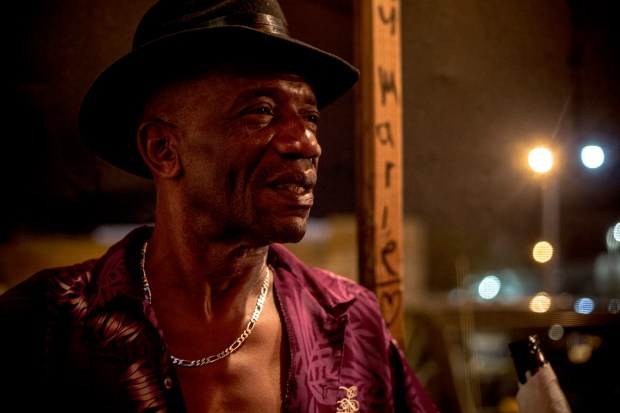 "Clarksdale has the potential—" Johnson is now typing onto a large printing calculator, carefully tracing her notes, not breaking from conversation for a moment. "Clarksdale got the potential to grow, to give people work, you know. I know we can do that. But it gotta be, what they say, one for all, them… for us. We got to be in it together. … And right now that's not what you see. It's mo' like every man for himself. … The mayor serves his [constituents]. The commissioners focus on their districts, and who you think get left with the bag? These communities … over there in Riverton, in Brickyard, out there in Sasse [and] Magnolia [housing projects]."
Then she repeats a formulation that after a time had become familiar to me.
"I'm just not a blues person. … And this ain't just a blues place."