The Douro Valley's terrain is very steep, sometimes reaching a 45- or even 60-degree angle. It is made almost entirely of schist—coarse metamorphic rock—with very little organic matter. The valley is also home to scorching summers. Even faced with all of these difficulties, man has still managed to break ground and plant vines on the banks of the Douro River.
It is the interactions in this harsh terroir that give port its timeless character.
The vines in the Douro Valley do not thrive—they survive. Their only purpose in life is to make sure that their descendants live. Therefore each vine only produces a few grape clusters, gradually reducing its yield until it is no longer sustainable. Some vines can last over 100 years. Port vines cannot be irrigated, so, unlike the fruit in fertile and irrigated terroirs, each grape is dense with nutrients and sugars, not water. However, the grape's thick skin is ultimately responsible for the character, aromas, and complexity present in port.
You can start to smell the personality of each variety when the grapes burst under your feet at harvest season. Yes, even today some port is still crushed by foot, since machine pressing breaks the grape seeds, releasing unwanted bitter oils into the wine. The stomping ritual celebrates life, as treading is always done in groups and accompanied by music, food, and, of course, wine.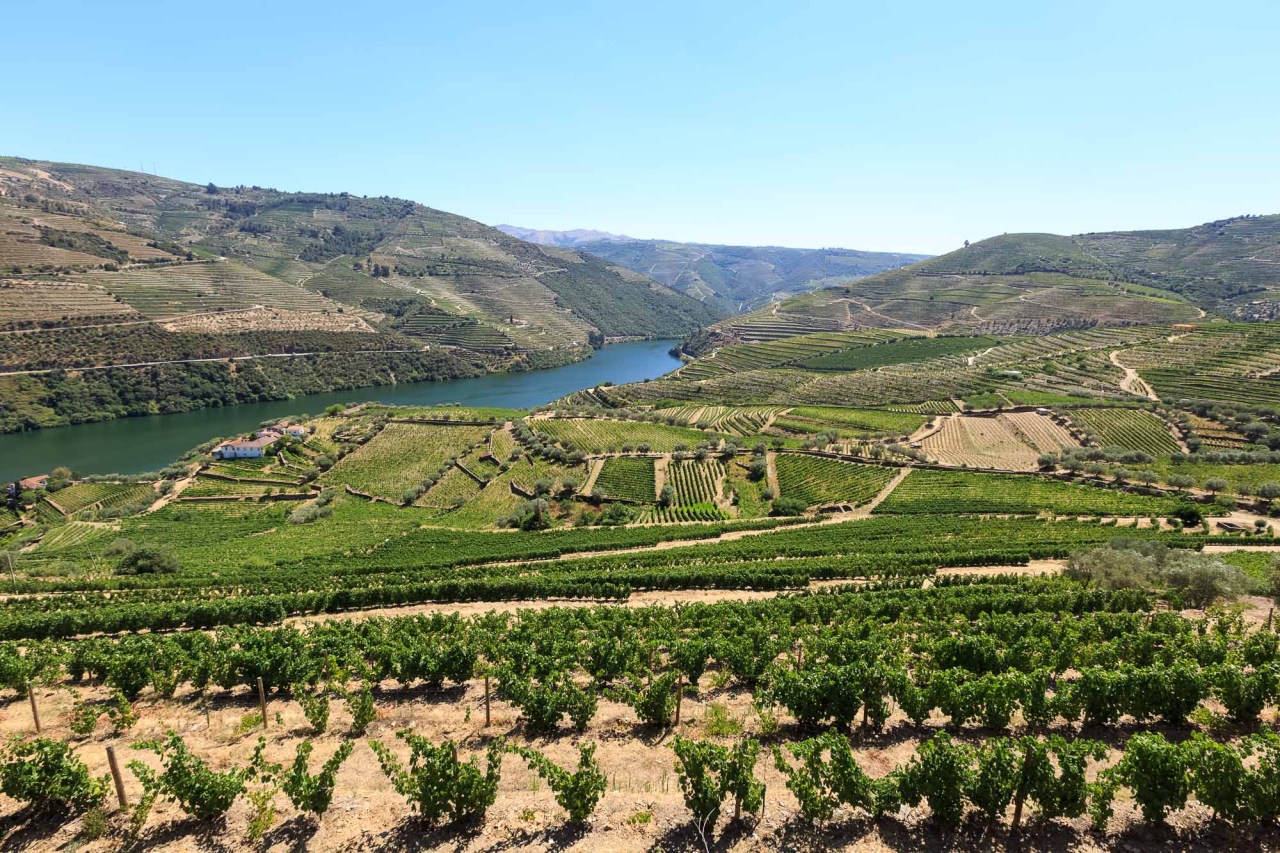 About Port
Port is a fortified wine, which means that it's made with the addition of brandy. Brandy in Portugal is aguardente, which translates as "fire water." As for any wine, the fermentation begins with the yeast converting the fruits' sugars into alcohol. But around the halfway point the fermentation is stopped by the addition of brandy. That is why port is stronger—it has the added alcohol—and sweeter: there is natural residual sugar from the grapes that didn't ferment.
It is only port if it comes from the Douro Valley in Portugal and is made with Portuguese grape varieties. Portugal has over 500 different indigenous grape varieties, but red ports are made mainly with six varieties. The most widely used grapes for red port are Touriga Franca, Tinta Roriz, Tinta Barroca, Touriga Nacional, Tinto Cão, and Tinta Amarela. Porto's officially designated wine region, Região Demarcada do Alto Douro, was established in 1756, and it is one of the oldest in the world.
Below is a simple breakdown of the classic port styles, with a few newer-wave popular ports mixed in. We've also provided a few cheese suggestions for each, chosen to enhance the individual characteristics of both the cheese and the wine.
The classics
Tawny
A tawny ages in contact with the oxygen in barrels (pipas in Portuguese: 1 pipa = 550 liters). The porous texture of the wood allows for a quick oxidative aging, which enhances the maturity and the complexity of the wine before it is bottled. This oxidation creates a port with an orange-brown color unlike that of other ports, which retain their original red hues through different aging processes. It also creates a nuttier, more mellow port than its ruby counterparts. Tawny port can be found in reserve form, as well as in bottlings with an indication of age—a 10-, 20-, 30-, or 40-year designation. However, all of these tawnies are blends from different vintages. Tawny pairs well with firm, mature, and intense cheeses: farmhouse cheddar, Comté, or São Jorge from the Azores.
Colheita Tawny
In contrast to other tawnys, a Colheita is made from a single harvest, but it is still aged in barrels for a minimum of seven years—and sometimes up to 20. This king of tawny ports pairs well with blue cheeses, such as a farmhouse Cashel or classic Roquefort.
Ruby
A ruby is the exact opposite of a tawny: The objective is to preserve the "youth" of the wine. This means creating the least possible amount of contact with oxygen and aging in very big wood barrels or even concrete or stainless-steel vats. The full body and youthful fruitiness of a ruby marries superbly with the full flavor and rich creaminess of cheeses such as a ripe Pont-l'Évêque, Brie de Meaux, or Camembert de Normandie.
Late Bottled Bintage (LBV)
This is a ruby port that was very close to becoming a vintage port, but for some reason—perhaps the quality wasn't high enough or there wasn't enough to market it as a vintage—the producer didn't make it. It was then aged for between four to six years longer and bottled later than a vintage port would have been (normally within two to three years of harvest). By aging it a bit longer, the wine becomes smoother; the experience can be similar to a vintage but for a lower price. LBV's rich, dark fruit aromas make an excellent foil to a sharp goat's milk cheese such as a fresh Valençay or Sainte-Maure.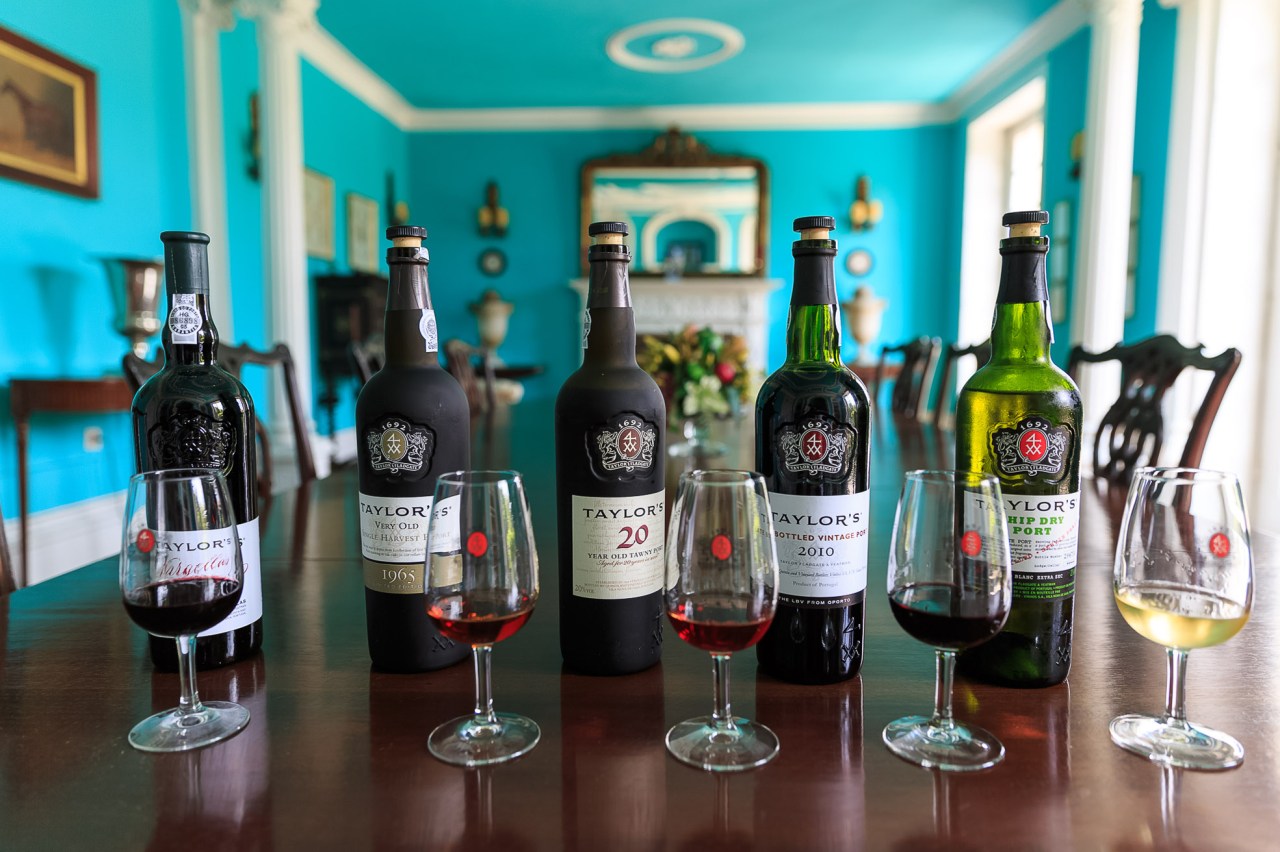 Vintage
The Rolls-Royce of ports, the vintage is the crown jewel of every port producer. The wine's potential to age must be at its highest point to be declared a vintage. It takes a unique set of circumstances, which occur only a few times a decade. Vintage ports are the rarest—and most expensive—ports of all. They are renowned for their massive tannic structure and aromatic power, which are tempered by a characteristic understatement and restraint. For cheese pairing, choose strong, pungent varieties that can stand up to the big flavors. We suggest traditional English Stilton or buttery, double-cream Saint Agur.
Crusted
Traditionally, this ruby port is selected from vintage-quality wines of two or three harvests, that, unlike other ports, were not subjected to any filtration. As the name indicates, it will form a "crust," or sediment, in the bottle and should be decanted before being served. The year on the label refers to the year the wine was bottled, not the year it was harvested. Its rich, dark color and notes of berry are an excellent pairing with fully flavored cheeses like sharp, salty Danablu, or sturdy, cow's milk Berner Alpkäse.
The upstarts
Producers have been experimenting with other kinds of port, namely white and rosé ports, among others. The establishment (older consumers, producers, and media) isn't enthusiastic about the white ports and calls rosé ports an abomination, but the fact of the matter is that the younger generations are responding well to these innovations. The popularity of the Portonic (port + tonic + ice) as a trendy sunset cocktail is proof that these new ideas are here to stay.
White Port
Not only is white port gaining in popularity, but winemakers like Tiago Alves de Sousa are also starting to age it. "It's basically a 10-year-old tawny made with white grapes instead. And that changes everything as you get a whole new world of flavors." Mostly used as an aperitif and always served chilled, white port is normally very dry and preserves some of the citrus aromas usually present in Portuguese white varieties, such as Rabigato Malvasia Fina, or Viosinho. It is a perfect match for nutty Gruyère or Queijo de Nisa, a Portuguese sheep's milk cheese with an acidic finish.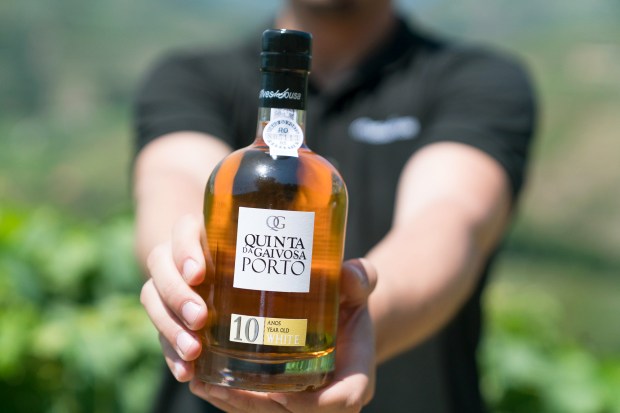 Rosé Port
The new fashion statement from the industry follows the same procedures as a rosé wine: it is made with red grapes but only macerated for a few days, which results in a wine with a lighter body than a fulsome red's. This blush-colored port pairs well with a dry, aged cheese, such as pecorino or a Queijo do Pico from the Azores.