Bourdain-isms
"The Basque country is an autonomous region: a place, a culture where the Basque language is spoken."
"You could make the argument that there is no better place to eat in Europe than the city of San Sebastian."
"And it's beautiful. Did I say that? It's a beautiful city."
"It's the end of squid season. Everybody says this. Everybody knows. The Basque obsession or insistence on really really good ingredients: The fish has to be in season or it has to be incredibly fresh. It always has to be the best of everything."
"This used to be the center of the world for boat building. Bad times for the Spanish navy were good times for the Basque because if a lot of ships are sinking, that means more work here."
"Ganbara, my favorite place. I come here every time like a heat-seeking missile."
"It seems sometimes—maybe even all the time—like you can wander into just anywhere in San Sebastian and find fantastic things to eat."
"Good fighters, good negotiators."
Foodie Paradise
San Sebastian is, among other things, a culinary capital of Europe: There are more Michelin-starred restaurants here per capita than anywhere on earth.
Eats
San Jeronimo Kalea, 21
20003 Donostia, Gipuzkoa, Spain
(+34) 943-42-25-75
Bourdain ate: Iberico ham with mushrooms on toast, crab tartlets, seared wild mushrooms and foie gras with egg yolk (house specialty)
Herrerieta Kalea, 2
20808 Getaria, Gipuzkoa, Spain
(+34) 943-14-00-24
Bourdain ate: Rock prawn (head and body cooked separately—head grilled and body served semi-ceviche), grilled squid with onion-green pepper sauce, cocochas (hake fish jowls or chins), and grilled turbot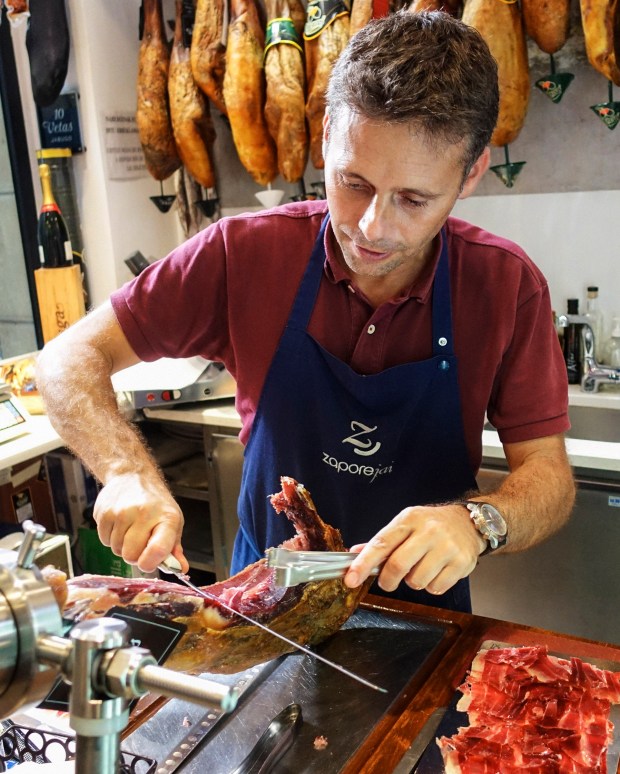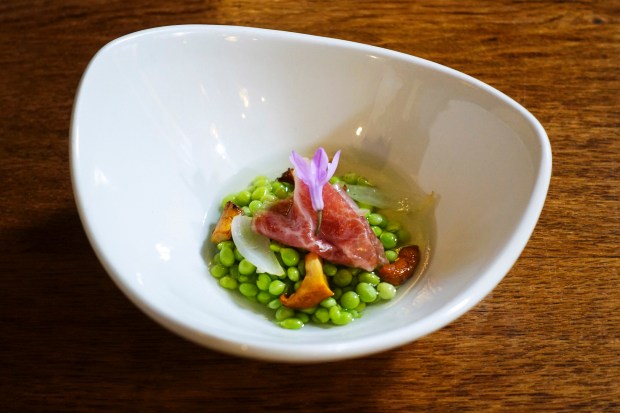 Avda. Alcalde Elósegui 273
20015 Donostia, Gipuzkoa, Spain
(+34) 943-278-465 / (+34) 943-285-593
Bourdain ate: Marinated prawns on lemongrass and mint with beetroot and crunchy krill, roast pigeon with mastic and potato, grilled hake jowls served in a bamboo leaf, grilled monkfish with pecan paste, squid with walnut-ginger paste, psyllium sauce with black tomato
Fermin Calbeton Kalea, 20
20003 Donostia, Gipuzkoa, Spain
(+34) 943-44-13-71
Bourdain ate: Seared mushrooms with egg yolk and pine nuts, grilled tuna, peas in a consommé of Iberico ham, squid
Chemin d'Ostalapia
64210 Ahetze, France
(+33) 5-59-54-73-79
Bourdain ate: Tuna belly with tomato carpaccio, pigeon
San Juan Plaza, 1
48291 Atxondo, Bizkaia, Spain
(+34) 946-58-30-42
Bourdain ate: Chorizo, grilled razor clams, beluga caviar grilled and served on almond paste, prawns, squid grilled in its own ink, beef chop
Fact
Old Basque saying:
We are because we were.
Sidekicks
Juan Mari Arzak: Basque chef and one of the masters of Basque cuisine; Bourdain's mentor and friend.
Elena Arzak: Acclaimed chef regarded as one of the best female chefs in the world; Juan Mari's daughter.
Edorta Jimenez and his daughter, Irati: Acclaimed Basque authors knowledgeable about Basque history.
Gabriella Ranelli: An authority on the Basque culinary scene and travel agent.
Xabier Agote: Shipwright and founder of the Basque Maritime Museum.
Olatz González Abrisketa: Documentarian and professor of social anthropology at the University of the Basque Country.
Virginia Irizar: Chef and Bourdain's long-time friend.
Victor Arguinzoniz: Chef at Etxebarri.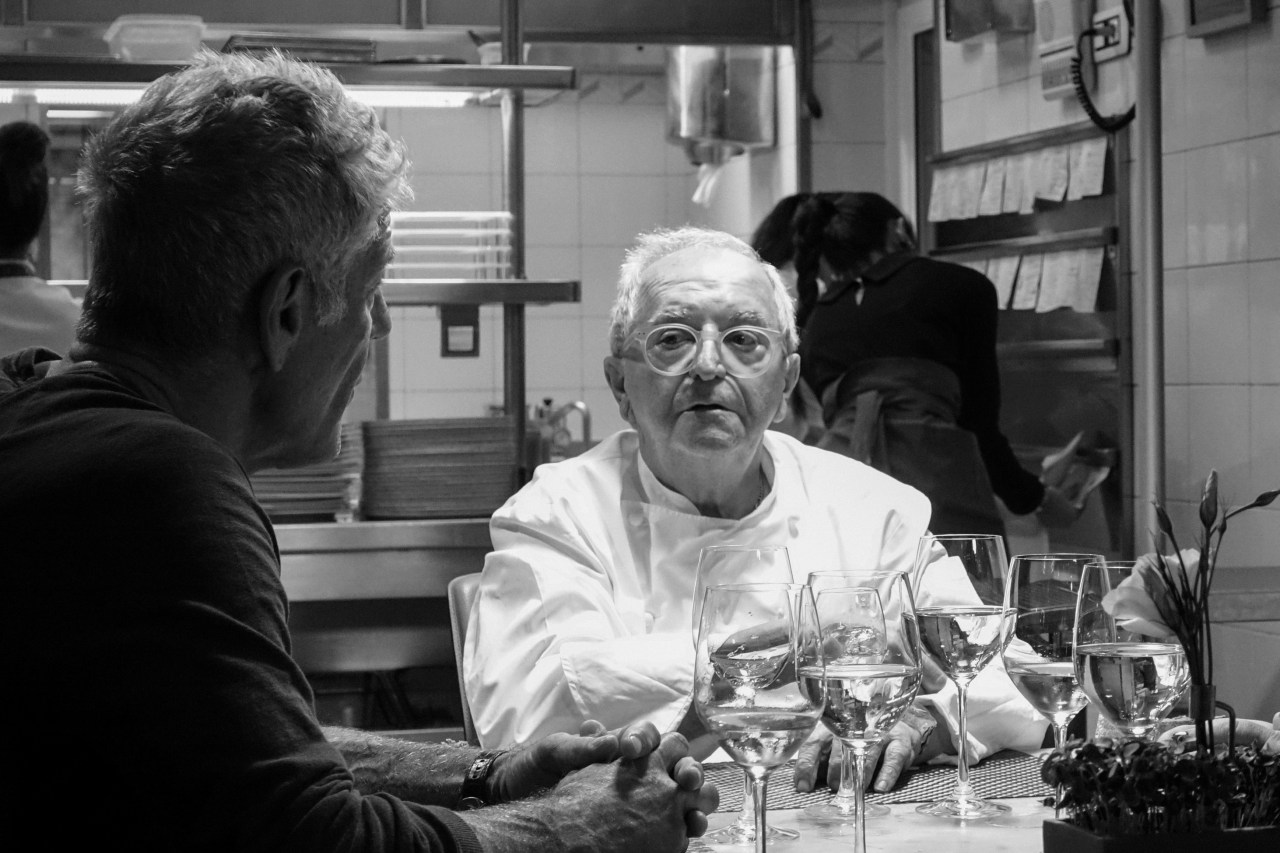 Lingo
Pintxos: Small bites, typically served in bars
Txoko: (Pronounced choco) Members-only gastronomical societies (historically all-male)
Intel
Houses facing the sea aren't very old. Before the industrial revolution, houses faced away from the sea, because there was no way to combat the cold and humidity.
Some Basque say Basques were the first to discover America.