Your reading list: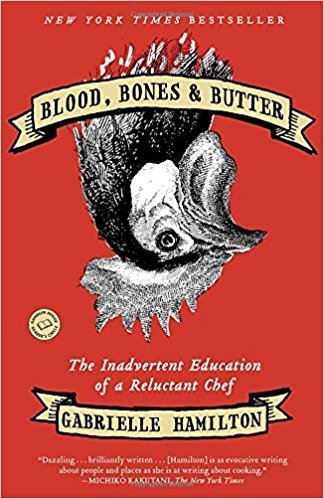 Christ Stopped at Eboli by Carlo Levi
In 1935 Italy's fascist government sent Carlo Levi—philosopher, writer, painter, doctor—to Basilicata to live as a political prisoner. In Christ Stopped at Eboli, Levi gives a detailed account of his year in exile in a place so unlike the Italy he grew up in—one defined by a beautiful but unforgiving landscape, by a hearty and uncompromising citizenry, and by ancient beliefs and traditions that had yet to yield to the modernizing forces of the 20th century. Part memoir, part character study, part travelogue, Levi's tale is harsh and heartening, melancholic and life affirming, a complex portrait fit for a complex corner of the world.           
Blood, Bones, and Butter: The Inadvertent Education of a Reluctant Chef  by Gabrielle Hamilton
In a world where chefs wield knives and pens with equal aplomb, Gabrielle Hamilton is a few cuts above the other cook scribes out there. Blood, Bones & Butter recounts her rise from a hippie family in New Jersey to the helm of Prune, one of New York's most beloved restaurants. While most of the book takes place in the East Village, it's the author's trip to her husband's native Puglia that hits hardest. Hamilton's insights on life in this quiet corner of Italy, as well as the images of her mother-in-law making orecchiette by hand and plucking vegetables from the garden, make for a persuasive calling card for potential visitors.
The Leopard by Giuseppe Di Lampedusa
Giuseppe di Tomasi di Lampedusa's novel about the Italian Risorgimento is considered one of the great masterpieces of Italian literature. Set in Sicily and southern Italy at the time of the country's unification in the mid 19th century, The Leopard captures the spirit of a nascent country struggling to find a new political and cultural identity. Sixty years after its publication, The Leopard stands as both a valuable historical reference for the turbulent years that transformed Italy from a loose collection of regions into a unified country and a primer on many of the political and cultural tensions that define Italy to this day.
Your viewing list:
On a trip home from his studies in Rome to see his parents in Puglia, Tommaso Cantone plans to come out to his conservative Catholic family. Only his mom and dad have their own announcement: They're entrusting the family's pasta factory to their two sons, neither of whom is ready to embrace the responsibility. Chaos and comedy ensue as a series of family secrets bubbles to the surface, and the parents and children are forced to confront the very different worlds they occupy. It's a touching portrait of the tensions between Italy's traditional and modern values, one with particular resonance in the more conservative south.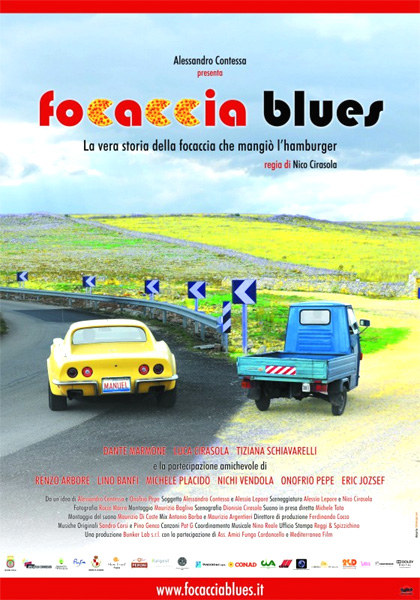 Pier Paolo Pasolini's masterpiece is an uncompromising look at Christ's life and death, with the caves and narrow, dusty streets of Matera standing in as ancient Jerusalem. Regardless of your religious views, watch this movie for Pasolini's powerful neorealist storytelling, his skillful use of nonprofessional actors (including his mother as Mary) and the Basilicata landscape, and to appreciate how a gay, atheist Marxist created the best film about Christ ever made (leagues better than Mel Gibson's The Passion of the Christ, filmed in Matera fifty years later).
The BBC's popular travel series, helmed by art critic Andrew Graham-Dixon and chef Giorgio Locatelli, explores the caves, churches, and kitchens of Basilicata and Puglia. The odd-couple shtick can wear thin at times, but the show introduces you to the sights, tastes, and people—shepherds, artists, cooks—that make this one of Italy's most striking regions.
A fictionalized account of the failed attempt by McDonald's to open a branch in Altamura, a town on the border of Puglia and Basilicata best known for its remarkable bread culture. When this sacred food culture comes under attack by the Golden Arches, the traditional forces of Altamura fight off Goliath with wood-fired bread and a dose of Old World perseverance. It's a quirky take on one of the events that reflects the spirit of this area of Italy.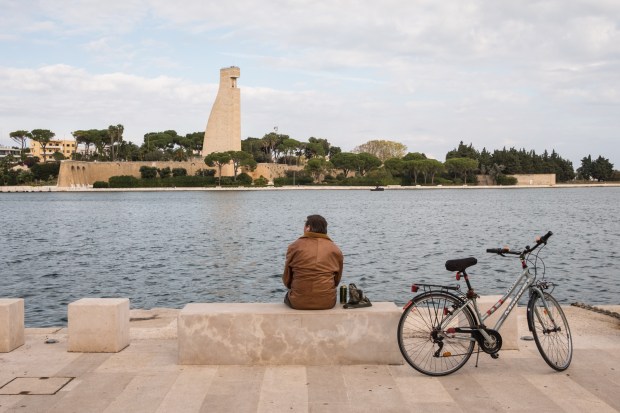 Know Before You Go
You're not in Tuscany anymore, Totto.

The deep south of Italy has long been one of the country's most complex regions—an area defined by immense beauty, strong culture, and enduring political and economic problems. Puglia and Basilicata are among Italy's poorest regions, places plagued throughout the past century by corruption and neglect by the central government. Expect life to be a little rough around the edges: Roads are in disrepair, businesses open and close unpredictably, and everything moves a few measures slower than life in the north of Italy. But these are small concessions before the splendor of the countryside, the warmth of the people, the breadth of the cuisine—all part of an Italy that demands your attention.

Go beyond the sand and sun. Most of Puglia's tourism comes in the form of domestic sun worshippers who head straight to Salento to rotisserie their bodies and stuff themselves silly with seafood. The beaches are indeed lovely, but hug the coast and you'll miss out on some of Puglia's most charming corners: Lecce, with its grand limestone churches and ascendant food scene; Altamura, home to Italy's most famous bread, the mythic pane di Altamura; and a sprawling array of agriturismos, rural bed-and-breakfasts with connections to the local terrain that make for the ideal base from which to explore the region (plan your trip at agriturismo.it).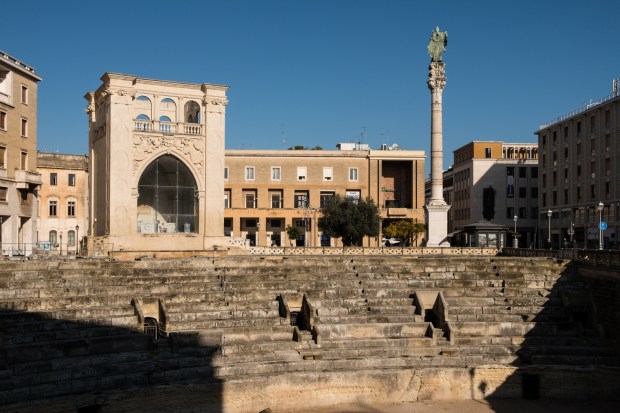 Survive on cheese. Puglia is one of Italy's great cheese-producing regions—home to more than 300 caseifici, shops where cheese is both produced and sold. The style of cheese made here is overwhelmingly pasta filata, fresh cheeses hand-stretched from cow and buffalo milk. The king of the Puglian cheese world is burrata. It was invented in Andria by a farmer looking to use yesterday's mozzarella, which he tore in strips, mixed with fresh cream, and wrapped in a fresh mozzarella skin. Burrata has taken over the world in recent years, but the pugliesi know that true burrata doesn't travel far, so get your fill while you can. Drop into a caseificio for a pouch of burrata, a few balls of fresh mozzarella, and a scoop of still warm ricotta. Add one of Puglia's heroic dense-crusted breads and a bottle of wine and call it a meal.