Bourdain-isms
"Hip-hop came from nowhere else. It could have come from nowhere else but the Bronx."
"It's got a reputation as a tough place: crime, street gangs, a lot of which goes back to the way it was, and some of which— Well, like I said, it's got a reputation as being tough."
"What you should know is that the Bronx is big. Really big. And that it's a patchwork of ethnic enclaves, a cross-section of the whole world, every immigrant group you could think of."
"188 Cuchifritos on 188th Street and the Grand Concourse. Old-school New York Puerto Rican good stuff. Get within 20 feet of this place and prepare to lose your freaking mind."
"This is pretty much the center of the pork universe, as I've ever seen it, in New York. I don't know any place porkier than what I'm looking at."
"This is exactly the kind of thing I thought we'd lost in New York, that one after the other faded away in the neighborhoods I lived in. And all along, all along it was there, right underfoot, a gusher of porky goodness."
"I can't lay off this pork. It's insane. I'm actually going to get a to-go order."
"I've been saying the neck is the next big thing for years now. Still waiting."
"If the Bronx were a neighborhood in Manhattan, sort of shrunk down, you'd have hipsters crawling all over."
"City Island is a fishing village turned … what? A parking lot for pleasure boats and a long-established restaurant row for New Yorkers."
"The Bronx was burning, went the story, and that stuck: politicians making the South Bronx a poster child for what was hopelessly wrong, would always be wrong, would never—we were told—get any better."
"Is it the best hamburger in the world? Far from it, my friends. Is it even, strictly speaking, a burger? I mean, it's small and square and steamed. It can be—especially when you eat a lot of them, as one tends to—a hate-yourself-in-the-morning experience. But if you grew up with White Castle like I did and like Handsome Dick Manitoba did, this connects with some deep dinosaur part of the brain, evoking a powerful emotional response."
"I believe that there is no way to realize your dreams if you can't articulate them, if you can't with words convince others to give you the opportunities, the chances you need to grasp."
"Sitting right there, relatively unexplored. A cross-section of the tasty, original good stuff. A petri dish for talent, for culture. The great unknown. Go look."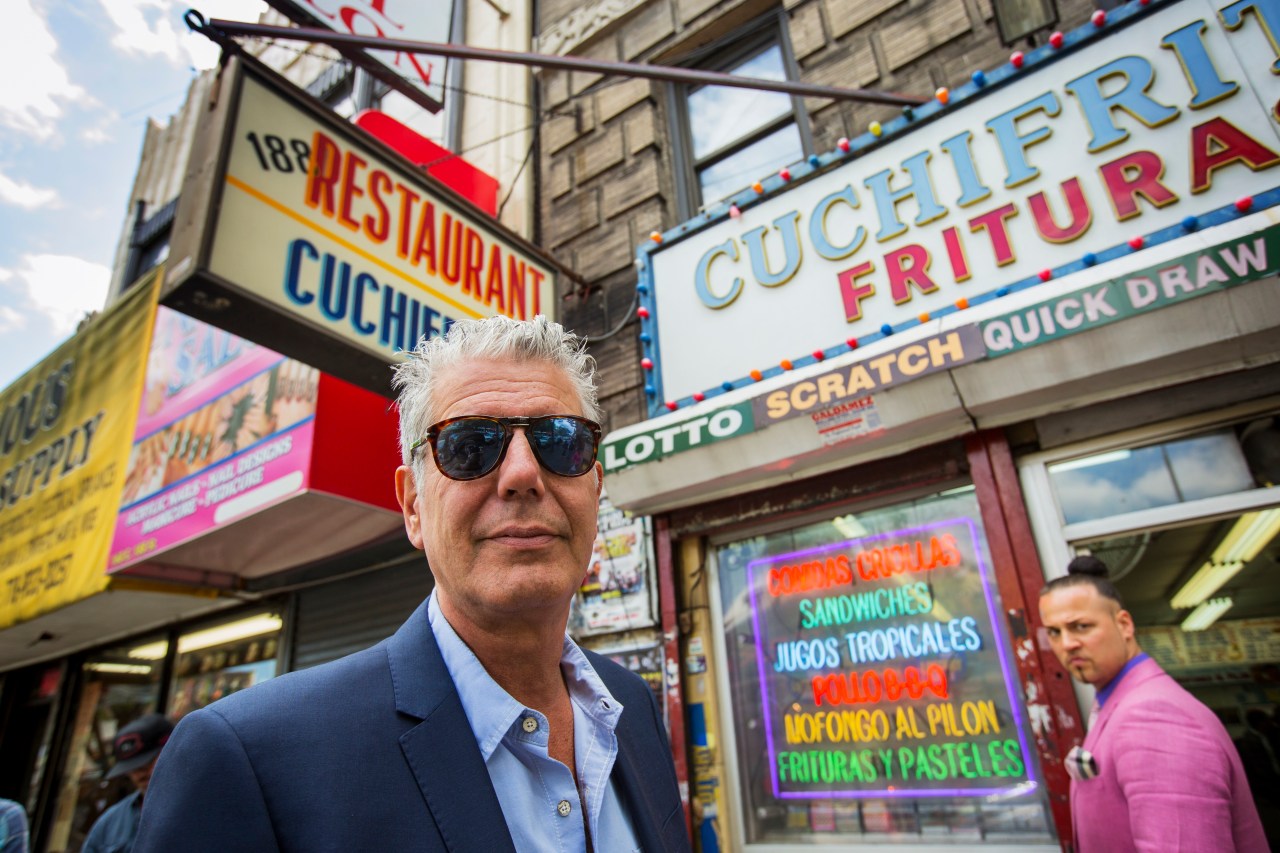 Eats
158 East 188th Street, #1
Bronx, NY 10468
718-367-4500
Bourdain ate: cuchifritos (deep-fried pig parts), morcilla (blood sausage), plantains, rice and beans.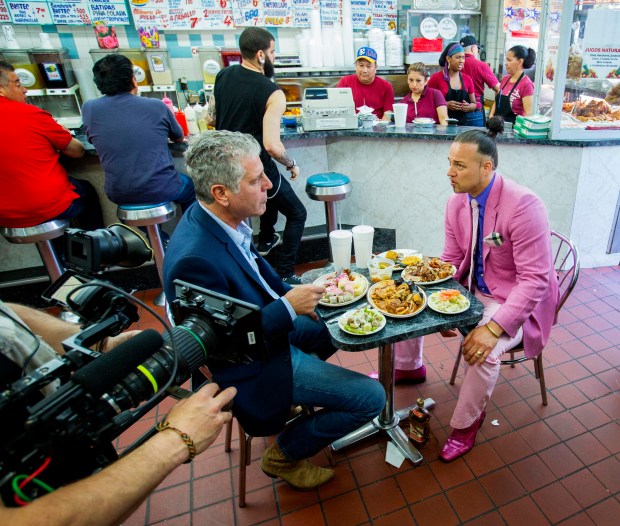 707 East 235th Street
Bronx, NY 10466
Bourdain had: pig-tail soup and rum drinks.
975 East 233rd Street
Bronx, NY 10466
347-602-7077
Bourdain ate: goat curry, stewed oxtail, rice, peas, collards, mac 'n' cheese.
591 City Island Avenue
Bronx, NY 10464
718-885-0300
Bourdain had: steamed clams, boiled striper, snow crab, beer.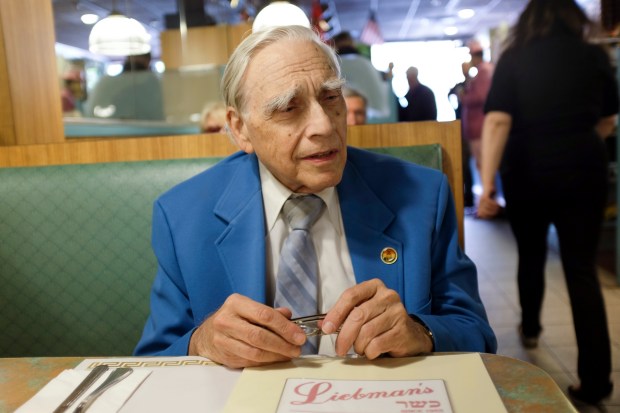 552 West 235th Street
Bronx, NY 10463
718-548-4534
Bourdain had: hot pastrami, chopped liver on toast, potato pancakes with applesauce, pickles, Dr. Brown's Cel-Ray (celery-flavored soda).
2701 Boston Road
Bronx, New York 10467
718-231-4978
Bourdain ate: burgers.
Sidekicks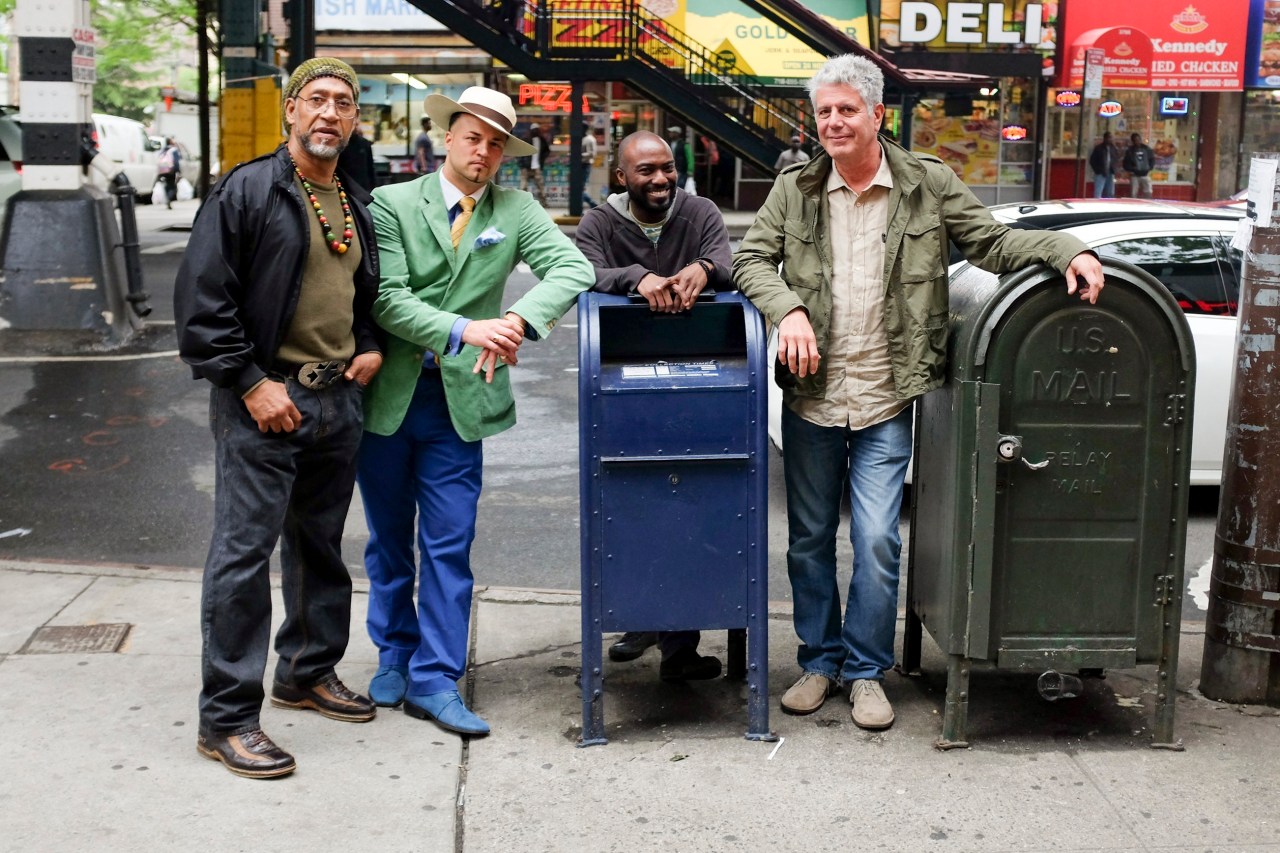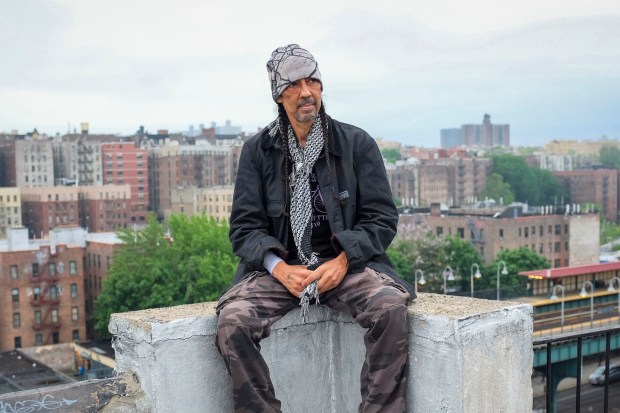 DJ Kool Herc (born Clive Campbell): the DJ credited with founding hip-hop music.
Justin Fornal, aka Baron Ambrosia: Bronx culinary ambassador, documentarian, and the television personality behind such shows as the Cooking Channel's The Culinary Adventures of Baron Ambrosia.
Grandmaster Melle Mel (born Melvin Glover): hip-hop artist and pioneer behind the iconoclastic album The Message and the first to call himself an MC.
Desus Nice (born Daniel Baker): television personality, one half of Desus vs. Mero, the podcast on the Bronx and other topics, and co-host of Desus & Mero, the late-night talk show on Viceland.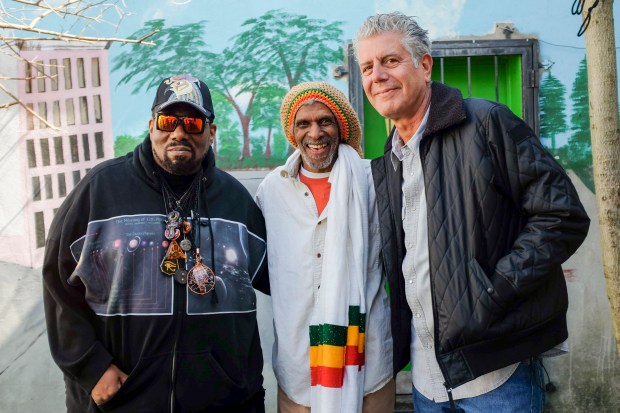 Lloyd Ultan: Bronx historian at the Bronx County Historical Society.
Baba Rahsan Abdul Hakim, aka Pops Baba: traditional healer and CEO of Sundial Herbs.
Afrika Bambaataa (born Kevin Donovan): hip-hop musician who originated electro-funk and breakbeat deejaying.
Futura, formerly known as Future 2000 (born Leonard Hilton McGurr): pioneer of graffiti art.
Handsome Dick Manitoba: Bronx musician from the punk pioneer band the Dictators.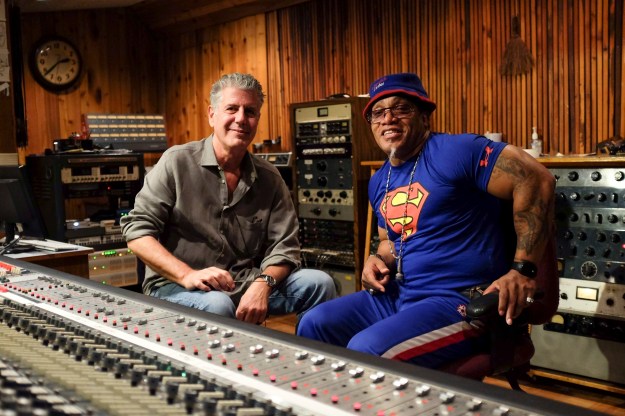 Lingo
Chopped cheese: an indigenous Bronx sandwich, comprising ground beef, cheese, and onions, served on a hero roll in bodegas across the borough (sort of a cheeseburger but sort of not).
Hudutu: Garifuna coconut soup with bluefish, served with mashed plantains.
Wray & Nephew: strong Jamaican white rum, traditionally used in drinks at Jamaican American establishments across the borough.
Hidden cultural hub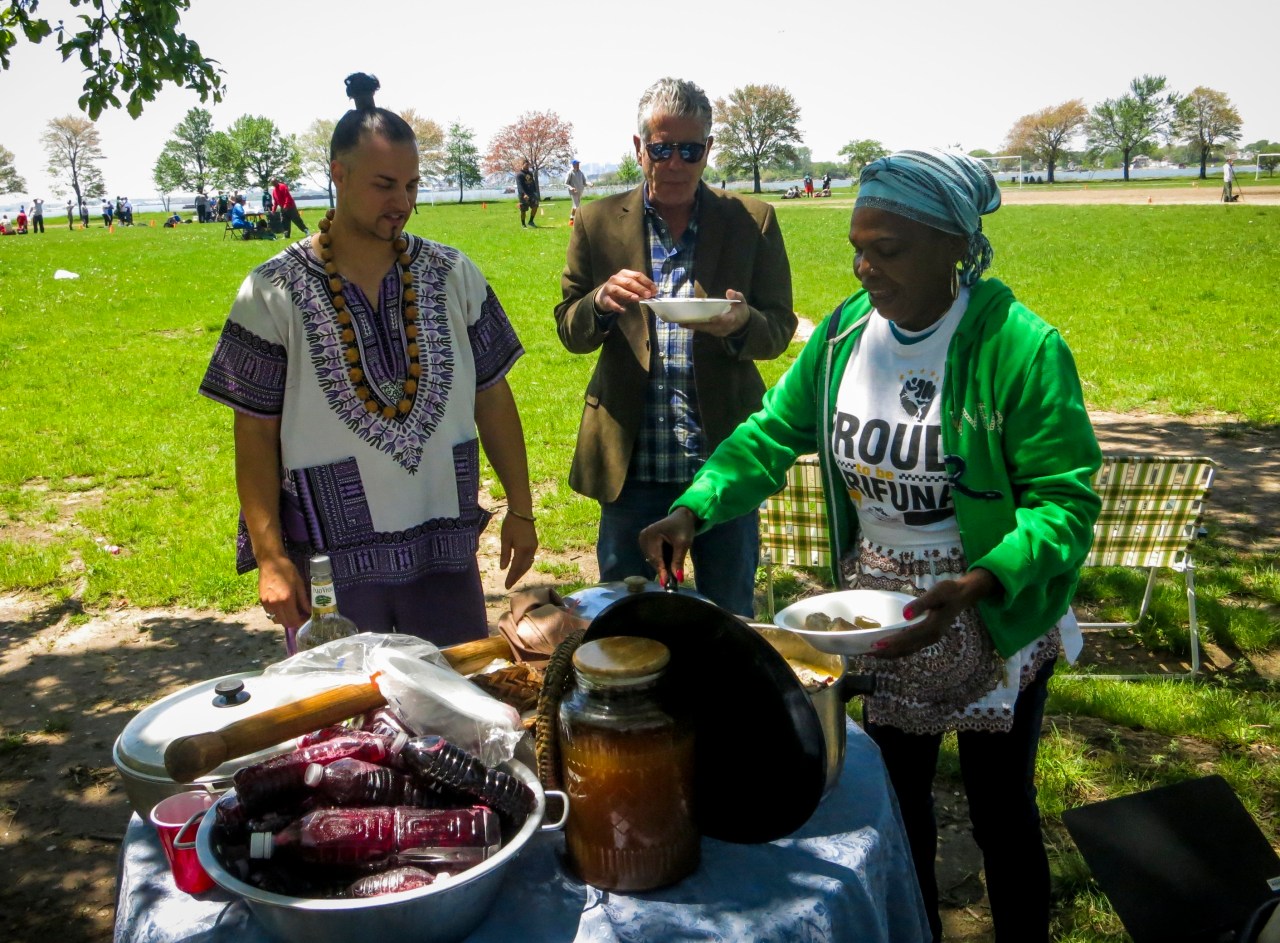 Garifuna Americans are a people hailing from Honduras, Guatemala, and Belize. They trace their ethnic roots back to a single slave ship that crashed off St. Vincent and whose freed Africans then mixed with Carib Indians. Not many people know that the Bronx is a hub for the Garifuna American community, that about 200,000 Garifuna live in the city.
Waves of immigration
According to Bronx historian Lloyd Ultan, from the last third of the 19th century to about 1920, the second language spoken in the Bronx was German. From about 1930 to about 1960, the second language spoken in the Bronx was Yiddish. From about 1965 onward, the second language spoken in the Bronx has been Spanish, and that's the way it is today.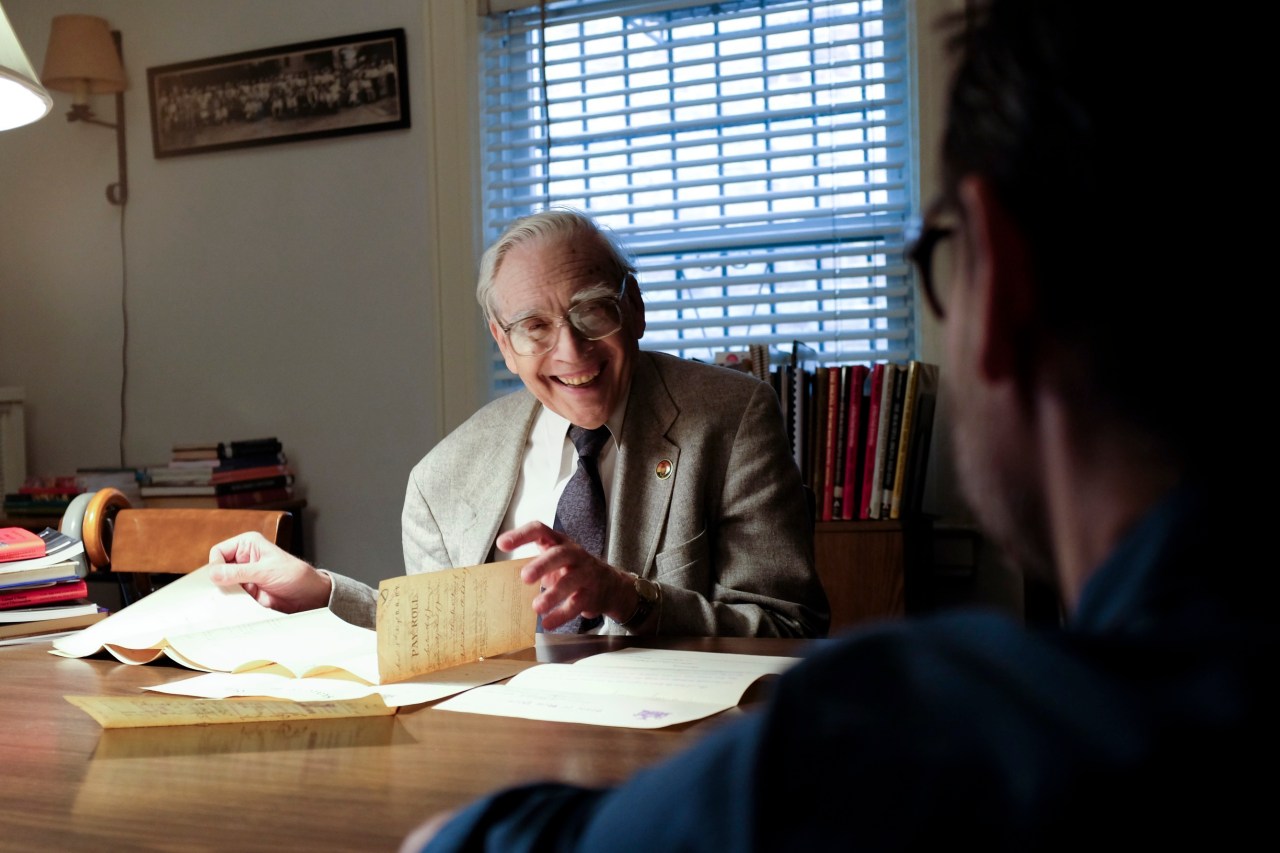 Where the world's soundtrack began
Tell your skeptical friends that there's much to behold in the Bronx: Hip-hop originated there.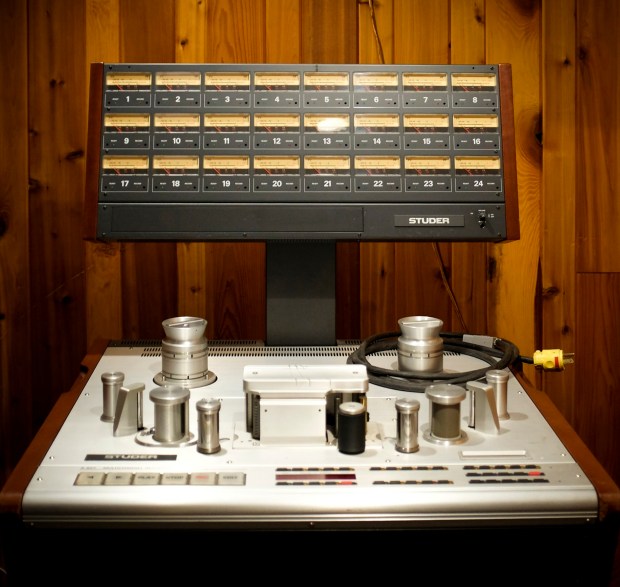 In August 1973 DJ Kool Herc's sister threw herself a birthday in a basement on Central Avenue. Kool Herc was playing music on his two-disc turntable when "he began to slow the music down, slow the record," Bronx historian Lloyd Ultan explains.
"People stood up and took notice, and they began asking him to do it again. He did it again. They asked him to do it again and again. He did it again, and he attracted more and more people to his performances, and people began to imitate him. And that was the beginning of hip-hop music. It started in the Bronx."