Bourdain-isms
"There's Trinidad and Tobago: one country, two very different islands, two very different places. One island is what you expected when you arrived wearing flip-flops and a Hawaiian shirt all greased up with cocoa butter. The other ain't about that at all."
"Many visitors come to Trinidad for one thing and one thing only: Carnival, which locals say is the biggest party on Earth."
"I'll tell you something really terrible about myself: Like, I've never been to Mardi Gras, Carnival in Rio, any kind of Carnival."
"Some of my deepest fears are having to dance or sing in public."
"Like a lot of islands in the area, everybody's been through here at one point or another."
"Finally, the island hit the big money: oil."
"The food, if you look at it, is this incredibly harmonious stewpot. But I guess life doesn't work as well as food."
"Is making beautiful things … enough?"
"No island in the sun is paradise on Earth, however it might look from the concrete block, glass cubicle, or wood box we may live in."
"What might look like a utopian stew of ethnicities and cultures, living together under gently swaying palms, is of course a far more complicated matter. But Trinidad has done better than most and in proud and unique style."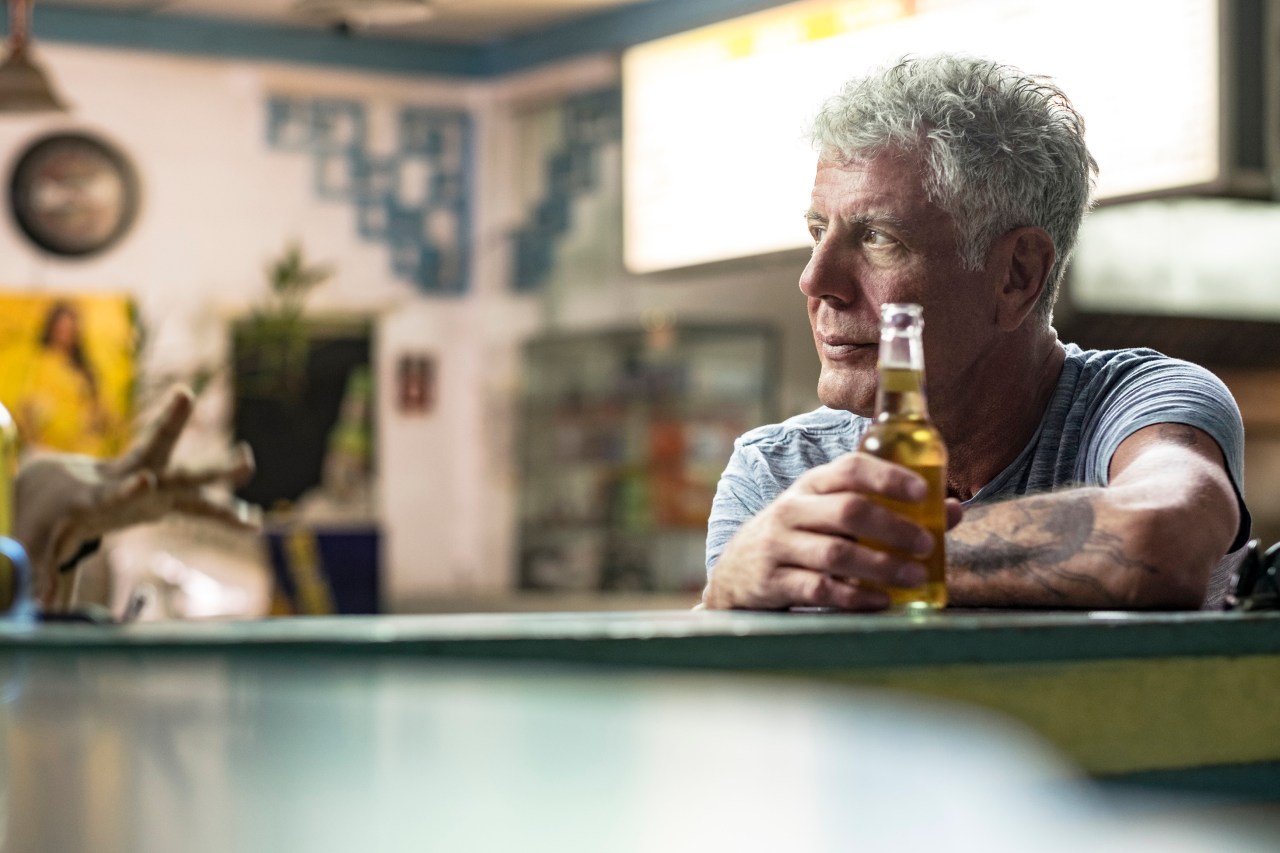 By the Numbers
1.3M

Trinidadian population

460

Number of murders in 2016 (Port of Spain has a higher murder rate than Portland, Oakland, or Chicago.)

3.5B

Dollar worth of narcotics that move through the Caribbean each year
Eats
The Queen's Park Savannah, Queen's Park East
Port of Spain, Trinidad and Tobago
+1 868-477-5612
Bourdain had: Fried snapper on rice.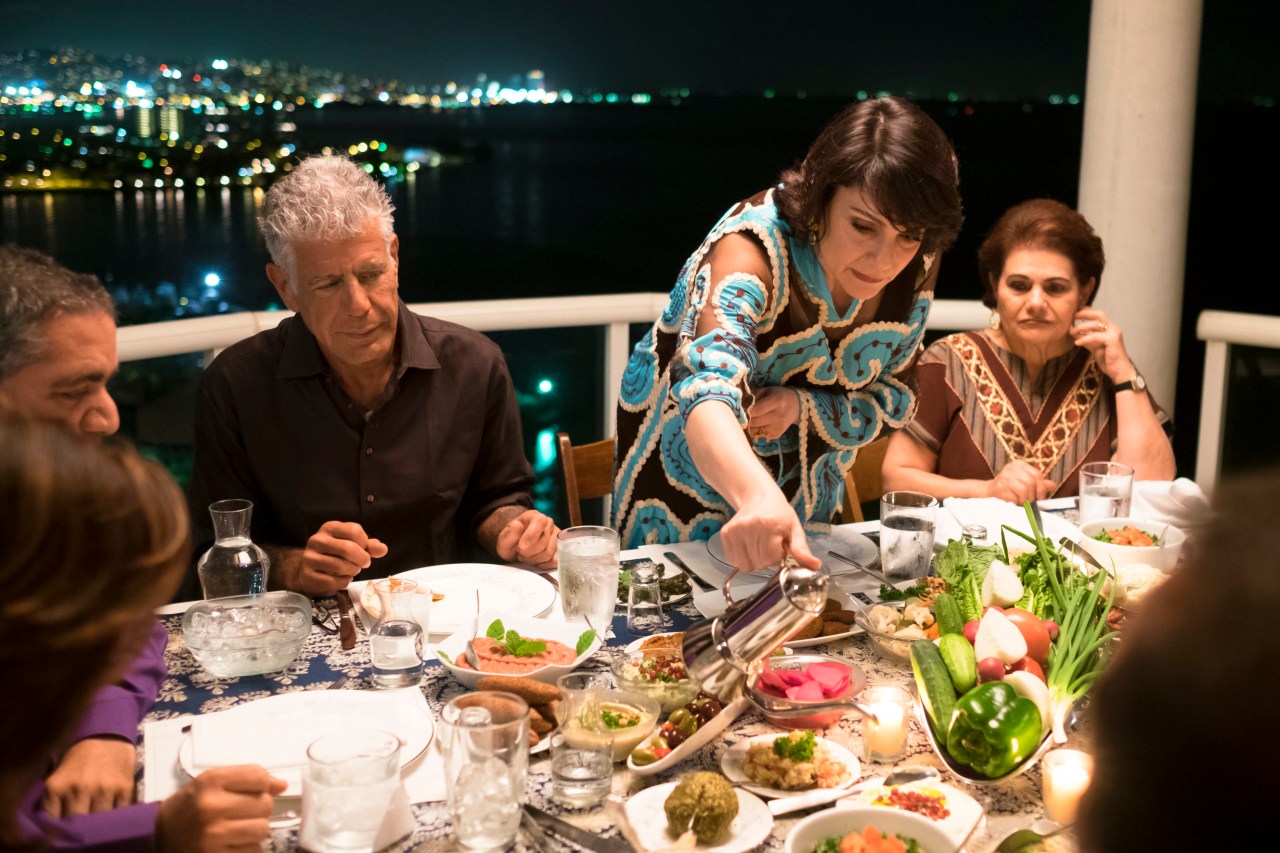 Sidekicks
La Shaun Prescott: the founder and artistic director of Elle NYTT dance company; assistant professor of modern and contemporary dance at University of Trinidad and Tobago.
Phase II Pan Groove: steel orchestra.
Lennox "Boogsie" Sharpe: a renowned Trinidadian steel pan musician and composer.
Kim Johnson: a local journalist and historian.
The Singh family: a Trinidadian family of Indian descent.
Mark Bassant: an investigative journalist.
Muhammad Muwakil: a writer and musician; lead singer of Freetown Collective.
King David: a champion stick fighter.
Calypso Rose: a renowned musician and songwriter.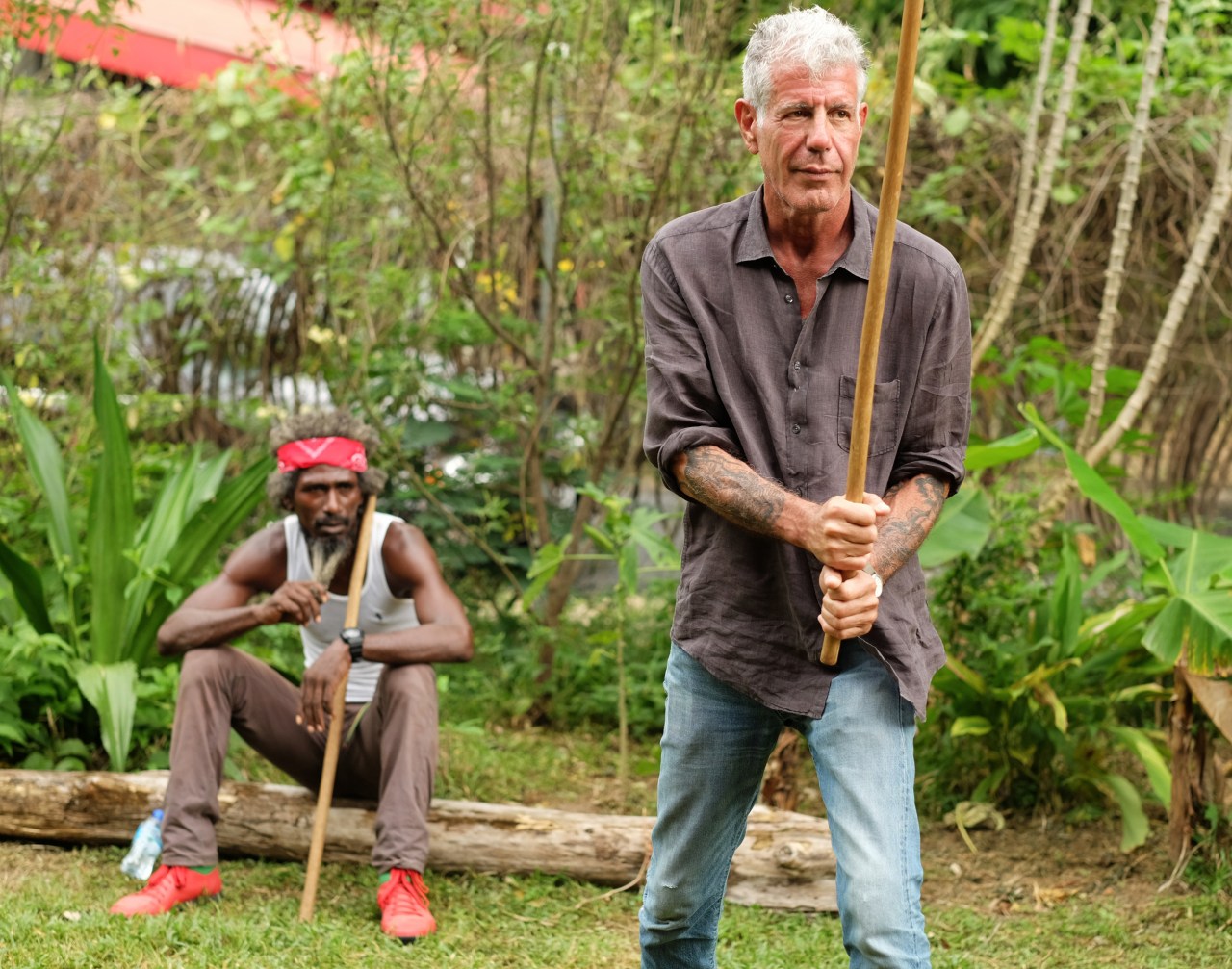 Fact
The Queen's Park Savannah, in the capital city of Port of Spain, is the epicenter of Trinidad and Tobago's street-food scene. It is also the epicenter of festivities during Carnival.
Lingo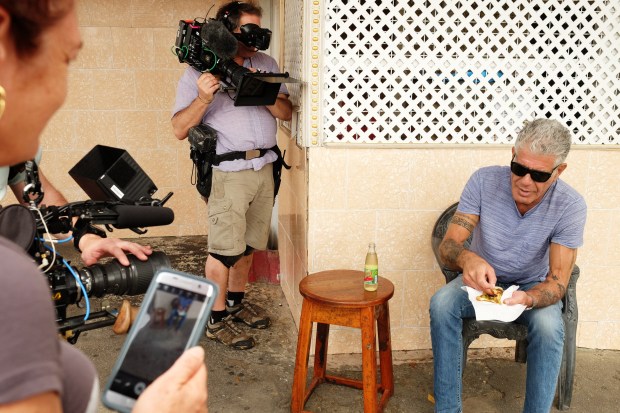 Liming: Trinidadian slang for hanging out. One can "lime" with or without alcohol.
Wining: A kind of Trinidadian dancing that involves circular arm movements. It can be misinterpreted as sexual, but it is not necessarily so. One can "wine on someone" without meaning "I want to take you home," explains Trinidadian modern-dance instructor La Shaun Prescott.
Pan yard: Rehearsal space for steel pan orchestras.
Corn soup: Split-pea broth, dumplings, and corn.
Doubles: Indian-style fried flatbread with curried chickpeas, hot sauce, and mango chutney.
Cutters: The Singh family's word for hors d'oeuvres served with liquor; i.e., food that "cuts" the liquor.
Calinda: Caribbean stick fighting.
Slavery by another name
Slavery ended in Trinidad and Tobago in 1834. Eager for a source of cheap labor to farm sugarcane, the British looked to South Asia, bringing over some 150,000 indentured servants between the end of slavery and World War I.
"Indentured servitude is slavery by another name," Bourdain says. "The people brought here from India were bought, sold, and treated like property but were told that if they completed five years of often back-breaking labor, they would be set free."
Rum-and-Coke country
According to modern dance instructor La Shaun Prescott, the best way to drink Trinidad's world-famous rum is with Coke.
Bourdain replies: "But the rum's supposed to be really, really good here. What do I want to mess it up with Coke for?"