Molly Ferguson's day starts in Mexico at 6 a.m.
Whether she makes it to work on time depends on how long it takes for her to get through the Presidio Port of Entry.
"Basically, before 7 a.m. there won't be a line, but after 7 a.m. there will be," she says.
Ferguson, 22, is an assistant band director at Presidio High School, in the town where she grew up. But much of her life—including the home she shares with her husband, Miguel Rodriguez—is just across the Rio Grande in Ojinaga, Mexico. Originally from Nanchital, in the southeastern Mexican state of Veracruz, Rodriguez doesn't have the required paperwork to enter the US.
"We're kind of stuck between two worlds," Ferguson says.
A life with deep roots on both sides of the border, hers is not uncommon in this part of the United States. And it dispels the myth that anyone—or any wall—can insist on clean divisions between the two countries.
Ferguson was born in Alpine, 85 miles northeast of Presidio, where she was raised. Her mom, Lucy, is the high school band director. Her father, John, is a school counselor and mayor of the town of nearly 7,000.
She was raised in part by a woman she calls Mama Elsa, who spoke Spanish to her from a young age. Everyone in that house spoke English actually, even though she and her parents are not Hispanic. For financial reasons, Ferguson's parents sent her to preschool in Ojinaga.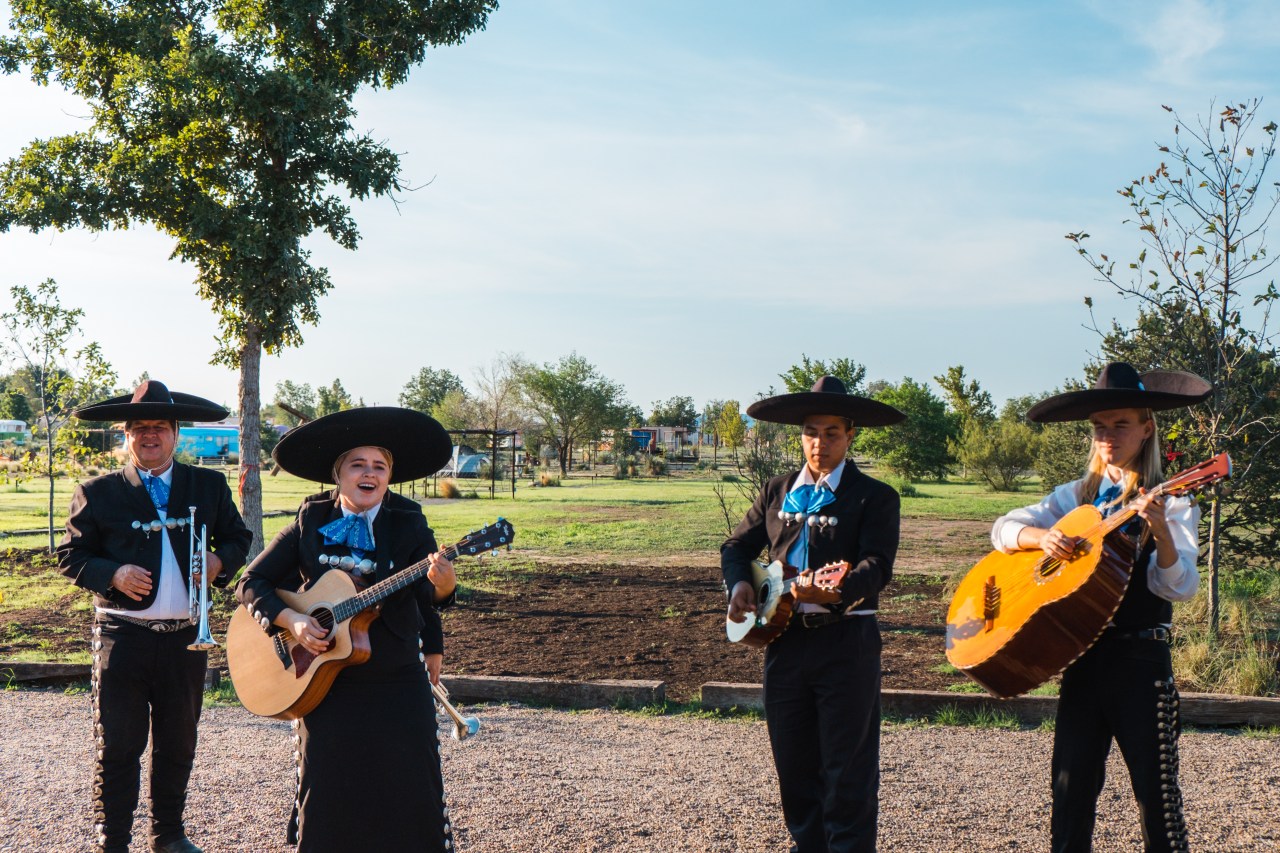 So she couldn't tell you which language was her first language. "I think it was both languages," says Ferguson. "It was kind of necessary."
Ferguson grew up listening to norteño music (ballads from northern Mexico that are partly influenced by the polka) and today performs in two bands with her parents (both are musicians): in a mariachi band, Mariachi Santa Cruz, and the Resonators, which blends Latin, rock, and country music. She performed in her high school and college mariachi bands and folklórico groups. In 2017 she was crowned Tejano Idol, the winner of a singing competition organized by the Austin Tejano Music Coalition.
In 2010 she attended a bandmate's quinceañera, in Ojinaga, and met Rodriguez—the birthday girl's cousin.
"I remember looking at him and thinking he was handsome," Ferguson says. Rodriguez wore all white, as he was his cousin's escort.
He later told her she had beautiful eyes. She blushed. They talked the whole night.
They stayed in touch and started dating in 2016.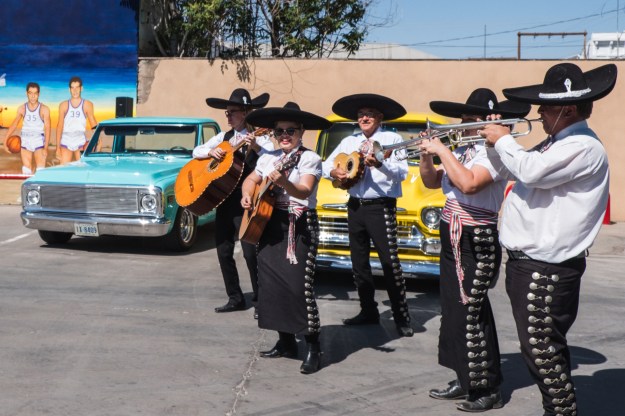 Rodriguez, a 24-year-old mechanical engineer, didn't have a visa to travel into the US, so Ferguson traveled to see him.
In 2016 Rodriguez applied for a visitor's visa that would allow him to temporarily enter the US. He traveled six hours by bus to the nearest US consulate. Then he waited in line for an additional six hours for an interview that, he says, only lasted a few minutes. He was denied the visa.
"By how he described the experience, I didn't want him to go through that again," says Ferguson.
The two were married in August, but Ferguson denies that his visa status was the primary motivation. She had recently graduated from college; he was hoping to start his delivery service, OJ Express. To her, it just felt like the right time to get married.
But she does want him to see her home and her life in Presidio.
"It's such an awkward situation because I still have this secret life that he doesn't know anything about," Ferguson says. "He hasn't physically seen where I work or my home or little details like that." Once they were married, they started the process of applying for Rodriguez to gain permanent residency in the United States.
Ferguson says she's hopeful that he'll eventually be able to come into the United States. "Can you imagine how beautiful that's gonna be?"