I have always dreamed of living close enough to a bakery that I could pop in for a fresh Danish or a loaf of bread for that night's dinner, but I am from the less glamorous—and less tech-saturated—part of the Bay Area. The town I come from actually produces a lot of the fresh fruits and vegetables that you can buy around the Bay. (Ever heard of Brentwood corn?) The bakery I go to is actually 46 miles away from my house. But even though I have to drive that far, this place feels like my corner bakery.
Acme Bread Company has been a Bay Area institution since it opened in 1983. It was started by Steven and Suzie Sullivan after Steve finished a stint at another Bay Area classic, Chez Panisse. They started with only four types of bread, but now they serve over a dozen kinds, along with specialty pastries, buns, and sweets.
My dad and I have a special bond over food. When I was a kid, he and I would take trips into the city just to eat at the new restaurants together. I loved it—eating great food at cool new places made me feel like an adult. If we were in the city during the day, we would go to the Ferry Building to visit Acme's counter there. The Ferry Building, while very touristy, houses some of the best local produce, meats, and teas and has one of the country's best farmers markets on Thursdays and Saturdays.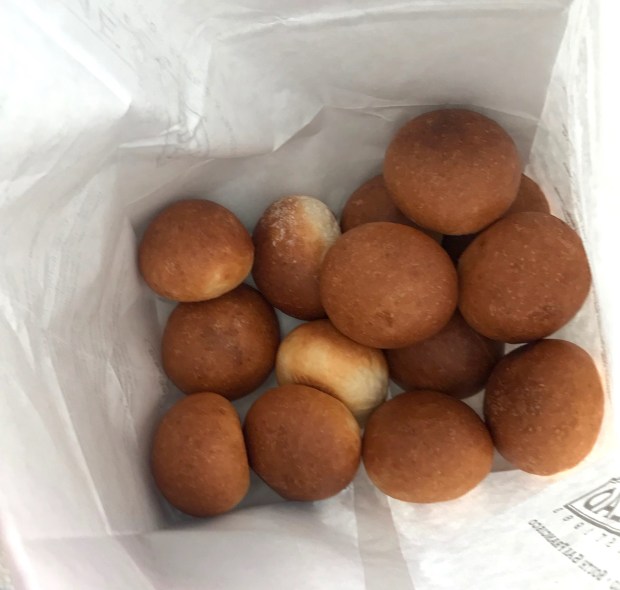 Once my younger siblings were born, we started driving to Acme's San Pablo Avenue location. It is on the Berkeley side of San Pablo, near 924 Gilman—known by locals as just Gilman—a DIY venue that kick-started the careers of some of the Bay's most popular bands, including Green Day, Rancid, and AFI.
The San Pablo location—now Acme's main bakery—is tiny. Only about three people at a time can squeeze into the storefront. I've never gone there and not seen a line around the block. We spend the time in line trying to decide which breads we are going to take home.
I never thought I would meet someone who loves carbs more than I do, but my little sister really gives me a run for my money. The bakery is the only thing she will wake up before 7 a.m. for. Her favorite is mini buns, which are probably meant to be dinner rolls or maybe buns for sliders; but she just pops one after another into her mouth. We buy about 15, and I'm not sure there's been an occasion when any buns made it home.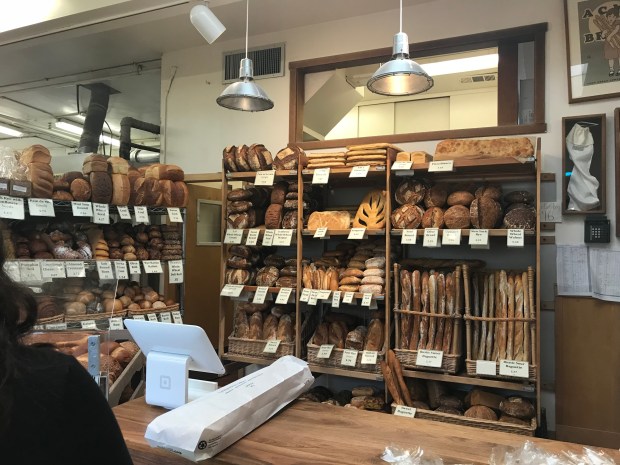 We always also get hamburger buns, a loaf of pugliese, and a dozen madeleines. Sometimes we order torpedo rolls, sometimes the herb slab. Honestly, I don't think there is a baked good in there that we haven't tried.
My favorite, though, is a bread that the bakery makes only one or two of a day—if they make it at all. It is called a pizza bianca. It is similar to a focaccia but oilier, thinner, and about the length of a skateboard. It always sits on the very top shelf, on display as if it were a skate deck, ready to have the trucks and wheels put on.
Luckily, they had one while I was home for Thanksgiving. Even after a day of overeating, I was craving that big slab of bread.
At the end of the day, though, it isn't really about the bread—or it's not all about the bread, anyway. It's that, while we might be older and traveling in greater numbers these days, the smell is the same, the taste is the same, and the bread will always be the little thread that ties us back to the time when it was just my dad and I.