1. Apps are essential. With English signs throughout, Shanghai is arguably mainland China's most international city. However, English is seldom spoken by your average dumpling vendor, taxi driver, or Metro steward. Free apps like Google Translate, Pleco, and Shanghai Metro Map will go a long way in bridging the linguistic divide, so download them before you embark on your visit to China.
2. Hail a cab, but don't expect it to stop. There are two major impediments to vehicular logistics for visitors to Shanghai. The first is that unless your Mandarin pronunciation is very good, taxi drivers probably will not understand you, and almost none understand even the word "airport." The second is that some seemingly available cabs may not stop for you. It's not because you're a foreigner but because they've been called by a customer using DiDi, China's answer to Uber.
Happily, DiDi has an English interface, accepts international credit cards, and offers basic runaround cars and luxury executive ones. If you're navigating the city after 11 p.m., when the Metro closes, having the DiDi app is essential, and no Chinese language is required.
Another option is to download local English language lifestyle apps like SmartShanghai or ThatsShanghai, both of which offer Chinese taxi instructions to a near-exhaustive directory of citywide listings.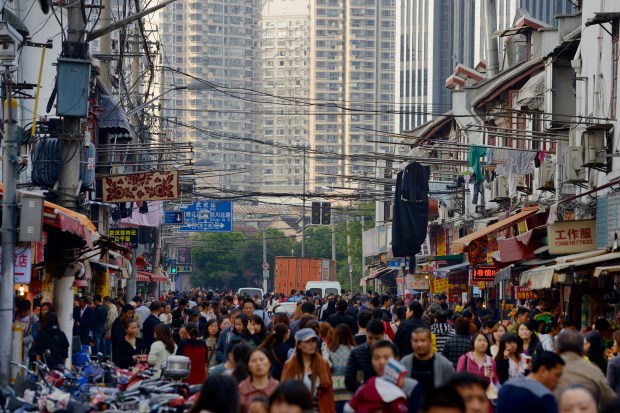 3. Don't mind the crowds, or do. Personal space isn't always an option in the more densely populated parts of Shanghai, particularly on the streets leading up to the Bund, the waterfront area, or busy Metro stops. While they may not prefer it, most locals aren't particularly bothered by constant arm brushes, nudges and shoves. Jostling is accepted as part and parcel of these areas, so don't take it personally if you're treated like one of the crowd.
If the idea of "people mountain, people sea"—a local phrase—puts you into a cold sweat, it's best to avoid the Metro during rush hour, from 8 to 9 a.m. and 6 to 7 p.m. The same goes for tourist traps like Qibao Water Town, the Yu Garden, and Nanjing Dong Lu Pedestrian Street, which teem with sightseers. For peace and quiet, head to the parks (see below), or wander through the leafy avenues of the former French Concession.
4. Parks are the places to be. If a few days is all you have to get a taste for local culture, they would be better spent wandering around the city's main parks than shuffling cheek by jowl through guidebook landmarks.
Public spaces are remarkably well maintained in Shanghai, where even midsize parks are veritable beacons of Chinese horticultural design. The best—like Luxun Park, Fuxing Park, and Xuhui Park—feature lotus ponds stocked with glimmering koi fish, ornamental rockeries, lawns, pavilions, boating lakes, arched bridges and bamboo-lined pathways that offer that classical Chinese aesthetic better than elsewhere in the city.
Parks are prime hangouts for local retirees, who congregate in them, sometimes with grandchildren, in all seasons. It's common to spot them practicing tai chi, playing Chinese flutes (with varying degrees of prowess), gossiping, flying kites or working out in the open-air gyms. If you're lucky, you'll catch a group of ayis (aunties) during square dance practice.
5. The Bund is gorgeous but just for looking. No matter the season or time of day, Shanghai's famous waterfront is thick with Chinese out-of-towners, who, like you, just want to get their Bund skyline shot. Nevertheless, a promenade up and down its length is an essential part of any Shanghai visit. A half-hour is all that's needed to take in its splendors. These are best appreciated around 6 p.m. when the sun goes down and the light show commences. Think twinkly, sparkling skyscrapers that shimmer over the river, contrasted with the neo-Gothic and classical buildings on the Bund.
There are plenty of Western and Chinese restaurants, luxury shops and hotels in the buildings on the old side of the river, but unless you're planning on dropping serious cash, the Bund is mainly just for looking.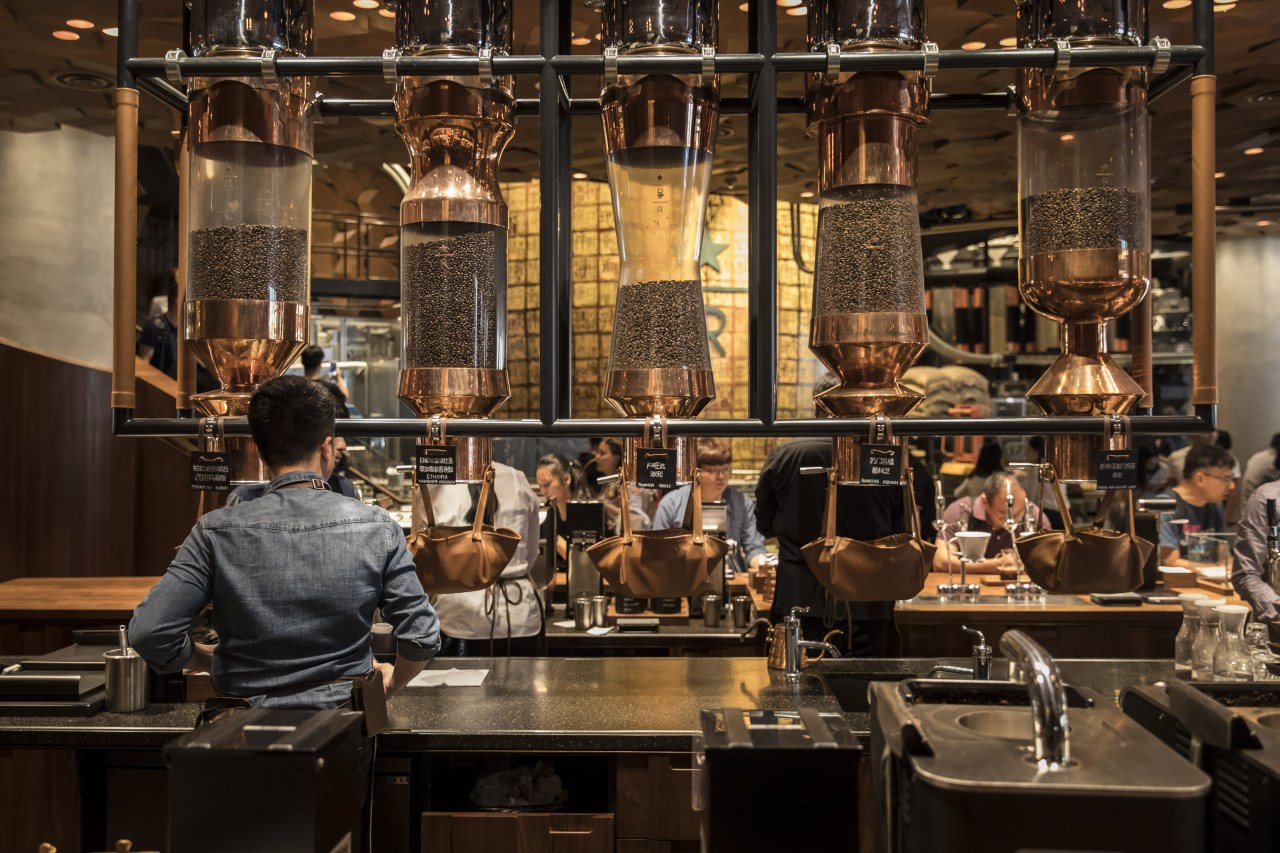 6. Mainly coffee culture. Tea, not so much. Much to the chagrin of older generations, Shanghai's youth culture is more invested in coffee than tea, and it's likely you'll stumble on a hip minimalist café with post-1990s baristas before a traditional teahouse.
Regardless, shops that sell dried Chinese tea for home use are plentiful throughout the city. They are easily identifiable from the tea caddies that line the shop windows or by the character 茶 (tea).
Most vendors will allow you to sample the tea before purchasing, and they will show you how to brew it too. These shops cater to locals, so bring a Chinese phrasebook and be prepared to gesticulate.
Always ask the price before agreeing to buy. The price of the rarest, "first flush" teas can stretch higher than you might think.
7. Air pollution isn't that bad. China's air quality issues aren't much ado about nothing, but for geographical reasons, in Shanghai they're not serious enough to majorly affect the quality of day-to-day life. In fact, it's likely that during the spring, summer and fall, you'll see a fair share of blue skies and enjoy a relatively healthy AQI (air quality index).
The hated PM2 particles are at their worst during cold months, due in part to coal-burning power plants in nearby provinces. Anyone traveling with at-risk individuals—including the elderly, young children and people with asthma or other lung issues—might want to take a weather check. If air pollution is a concern, masks are easily purchased online or at convenience stores around the city.
8. Etiquette. The historical upheaval of the mid-20th century did away with a lot of social formality, so China benefits from being a bit less rules-based than neighboring countries. Today a simple ni hao ("hello" or "how are you?") is all you need to greet locals of every creed, perhaps accompanied by a quick nod of the head. Handshakes are fine too.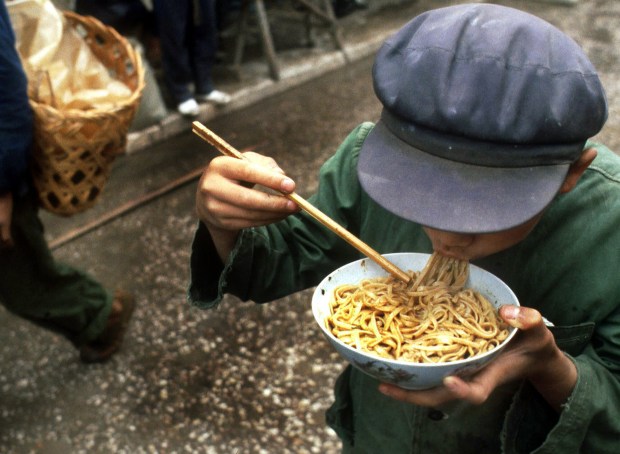 9. Eat like a local. Saying thank you (xie xie) is appreciated, but servers or food vendors won't feel slighted in the event of its absence. Saying "please" is certainly not expected, and while it might feel strange for an English speaker, the biggest favor you can do for your server is to say what you want as directly and succinctly as possible. It's just how the language works.
At all but the most elite restaurants, service is not the kind in which silent sequences of eye contact and smiles work. If you want someone to come over to your table, raise your hand and call (or yell, depending on the noise level) fuwuyuan or ni hao. Once you get over the strangeness, this method can be strangely liberating. Tipping isn't necessary in China, though it definitely won't be perceived as an offense.
Pleasingly, everyday dining etiquette in China is very easygoing and is more about what is allowed than what isn't. Be prepared to see heads bent over bowls, soup noodles audibly slurped, and bones directly deposited from mouth to plate (or via chopsticks in fancier joints).
A word of advice: If the food in your bowl is proving a challenge to wrangle with chopsticks, for the love of God, eat like a local and go low to the bowl or pick it up rather than attempt a long ascent. Take it from someone who speaks from experience: One runs the risk of dropping whatever you're holding or, worse, splashing it into a broth or sauce that will besmirch you and your dining companions.