When Fateh Hamdan opened Al Quds, a restaurant that specializes in Middle Eastern food, in 2003, there were few other non-Sicilian restaurants in Palermo.
Hamdan, who was born and raised in the West Bank, had some reservations. "Local people here are not the most open-minded when it comes to trying foreign food," he explained. But he hired a Moroccan chef, Mina Boudmine, and word soon got out about the Middle Eastern fare—falafel with hummus, couscous, and tajine.
"I sensed there was a lot of potential because [locals] were curious about my recipes," Hamdan said. (He had developed something of a following by serving food at a community association he founded seven years earlier.) "After all, both Middle Eastern and Sicilian cuisine are Mediterranean and similar to each other." Today, Al Quds is one of the most popular restaurants in Palermo, drawing locals and tourists.
As Europe's refugee crisis has rocked the region's politics, propelling anti-immigrant politicians to power, Palermo's Mayor Leoluca Orlando has been notably welcoming toward new arrivals.  Many of those profiled for this story say that attitude is shared by many of his constituents.
By some estimates, 400,000 migrants have arrived in Sicily (pop. 5 million) in recent years, but the island has a long history of immigration—from Arabs, Byzantines, Normans, and Romans to more recent arrivals from North Africa, the Middle East, and South Asia. Orlando calls Sicily a "mosaic."
Mounir Bouzouita, the founder and owner of Pizzeria & Kebab Mounir, arrived in Palermo from his native Tunisia in 1990, and after spending two decades in other chefs' kitchens, opened his own place in 2011. "Sicilian recipes certainly influenced my way of cooking," he said. His dishes blend local and North African ingredients and cooking techniques.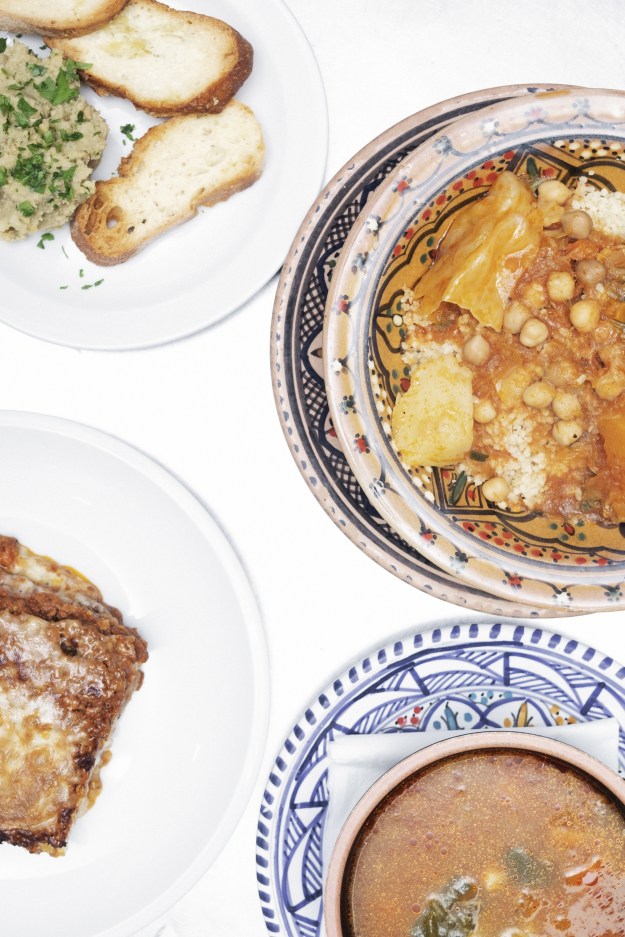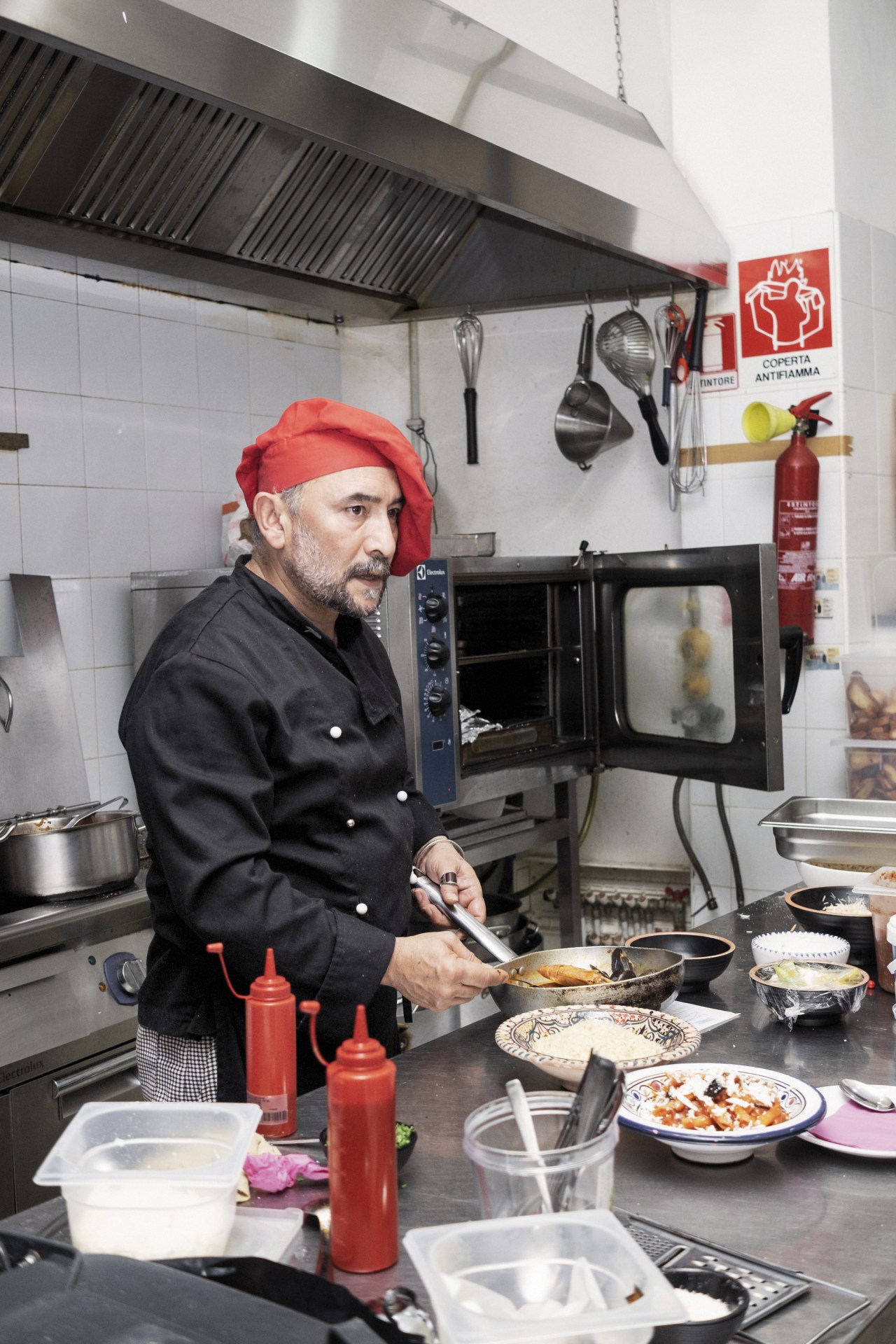 Mohammed Shapoor Safari, who emigrated in 2002 from Kabul (and arrived in Sicily eight years later), said Sicilian food is continually evolving. A chef at Moltivolti—a restaurant and co-working space that puts on events in Palermo's multicultural Ballarò neighborhood—he prepares dishes from a range of countries, including his native Afghanistan.
"People like the variety of food we offer and the fact that they can choose and try new recipes. Sicilian traditional food is incredibly varied because of the many external influences it has had over history. I want to represent this in my food," he said.
Bangladeshi restaurateur Tofi Islam immigrated in 1988; after his Jordanian wife, Shahnaz Islam, joined him, they opened Moon Indian restaurant, one of the city's first South Asian restaurants, in 1999. "We thought of Indian cuisine because it is more popular worldwide. But it was risky back then, as few people here knew it," she explained.
Their two children, Fahamida and Tanvir, 30 and 22, grew up in Sicily and help run the business. "Of course, we had to adapt the original recipes to local tastes, but we are happy to be able to live here while preserving our traditions," Shahnaz said.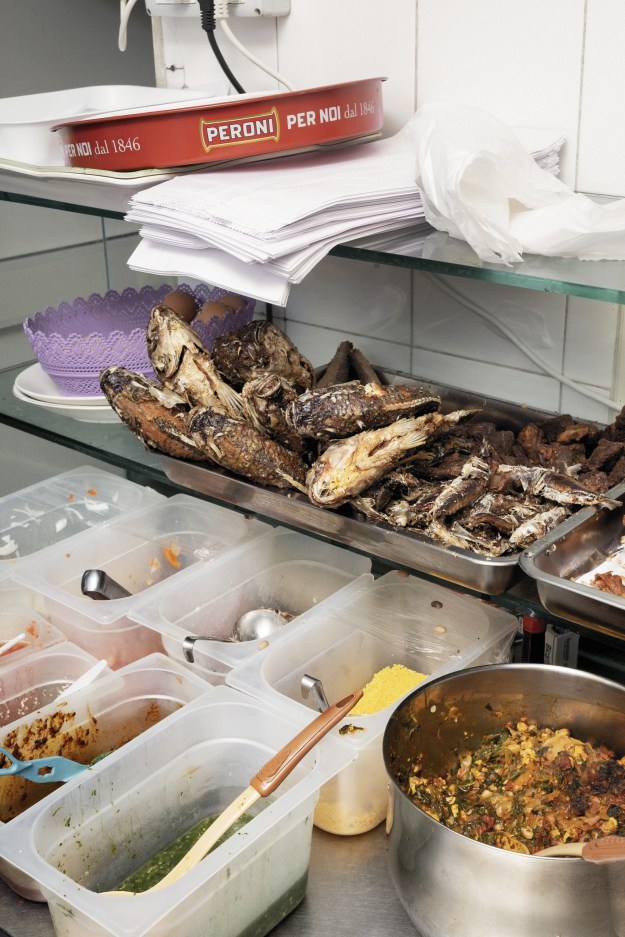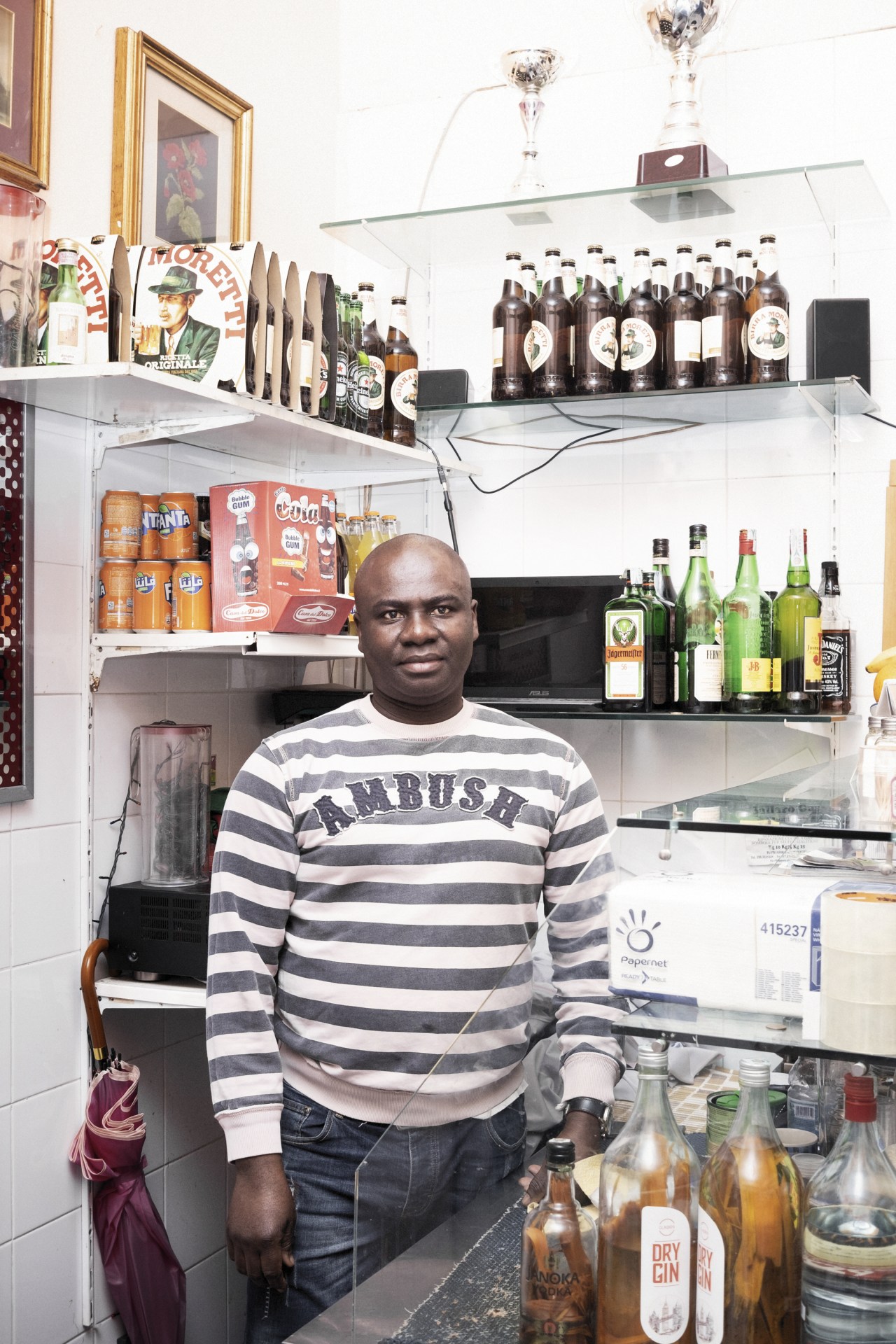 Ofori Bismark Darko opened Gastronomia Ghanese B&D in 2010, 10 years after arriving from his native Ghana. He said his years at local pubs and restaurants helped him develop original recipes for his fast-food restaurant.
"I learned a lot from my Sicilian colleagues and immediately liked their local recipes. But I am also very attached to my country and food because those are my roots. I did not want to lose them," he said. His menu features typical Ghanaian dishes like banku (a mix of fermented corn and cassava dough), spicy grilled tilapia and fufu (a mixture of boiled cassava and plantains), usually accompanied by spicy tomato soup.
Gastronomia Ghanese B&D sits in the Ballarò neighborhood, one of the most culturally varied districts in Palermo. Its neighbors include Ghanaian, Senegalese, Nigerian, Bangladeshi, and Sri Lankan shops and restaurants. Probably because of its varied culture, Palermo has shown to be able to unite different traditions. Luckily, as an important symbol of cultural identity, food continues to be an instrument of integration for many of its migrants.