It's not hard to spot the tiny orange-gold building that's home to Hannibal's Soul Kitchen in the heart of Charleston's Eastside neighborhood. The concrete building has no other frills besides a festive paint job, but the savory smell of sautéed ocean life wafts out the door like a siren song.
Hannibal's breakfast lineup includes sautéed crab, shrimp, and salmon; fried shark steak; and—of course—shrimp and grits. I want to try it all. Fortunately I am not alone—I've arrived with local community organizer Elder Carlie Towne and two of her friends. We order one of each.
The crab and shrimp are sautéed with onions, peppers, salt, and oil and served with grits and buttered toast. We take turns spooning the various sautés over crunchy toast, creating a dizzying array of Gullah breakfast tartines. The dark, seared bits of crab and caramelized onion are Lowcountry's oceanic home fries. When I run out of toast, I stir the remaining seafood into my piping-hot grits. This is comfort food at its best. As if life couldn't get any better, I'm informed that the bar is open. I order an ice-cold beer.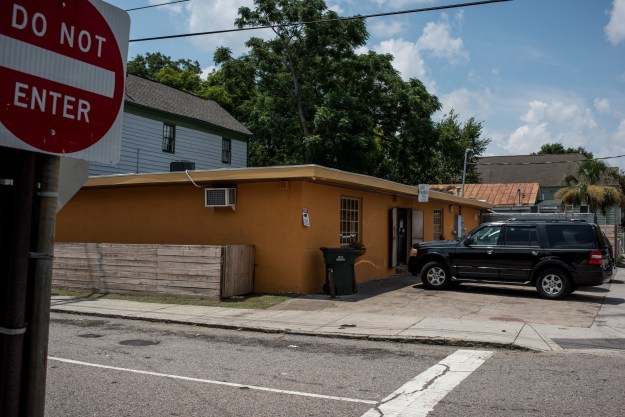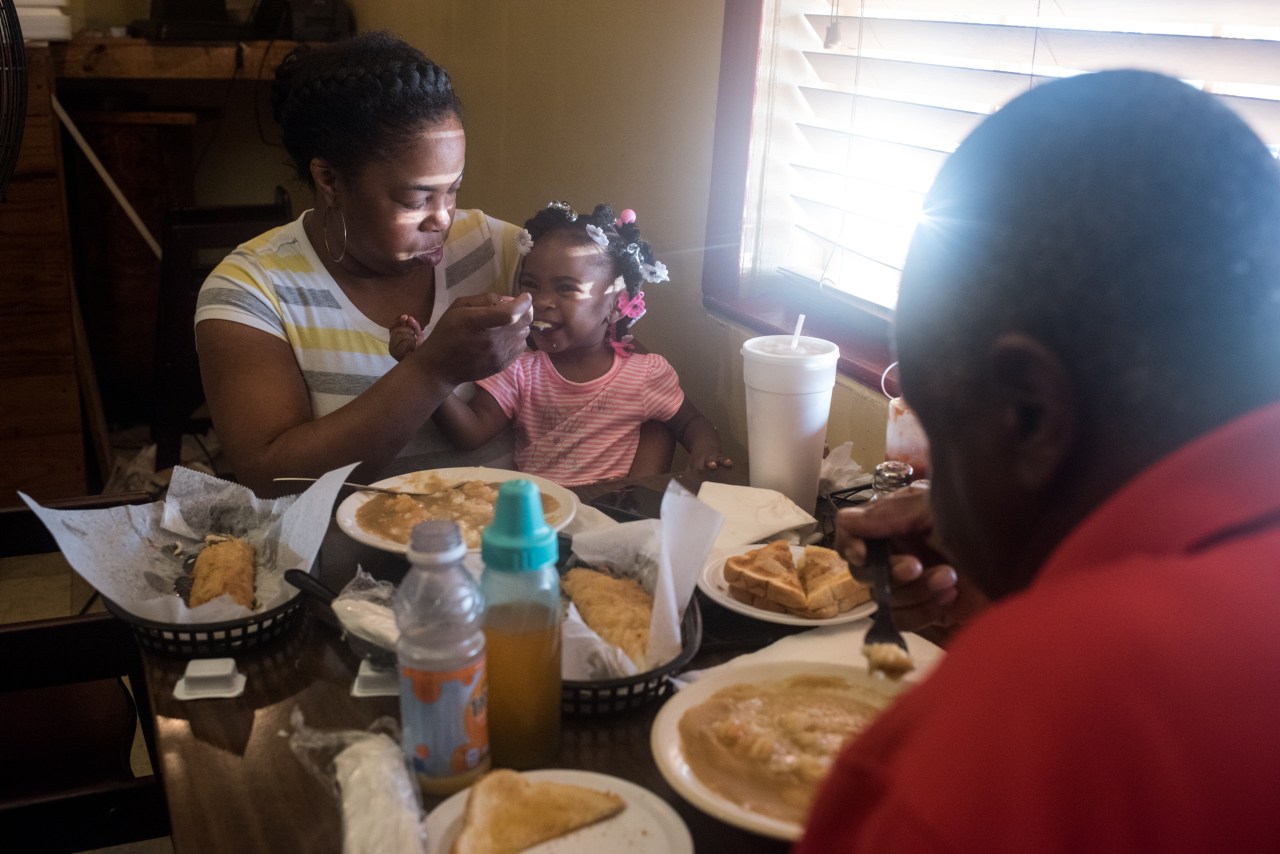 Ronald 'Hannibal' Huger, opened the restaurant in 1985. Since he died in 2005, his son L.J. and his granddaughters Safiyah Grant and Felicity Huger have been running the place.
"Our grandfather used to go out fishing early in the morning, then come in and cook his catch for the customers," Safiyah says. Now, she says they source most of their seafood from one local fisherman who provides the restaurant with its most popular item—shark steak.
Like much of Charleston, the historically Gullah-Geechee Eastside is undergoing a major shift. Rents are rising, and new, trendy restaurants, bars, and coffee shops are coming in. Safiya says Hannibal's isn't going anywhere. "We have been here for a long time as a landmark where local people gather—truck drivers, teachers, everybody. We are here to stay."