When I was a child growing up in Chicago, my mother put a lot of fear in me about the South Side. Her worries came from the violence she witnessed firsthand.
"I was like, man, I don't want my baby to go over there," she told me recently.
My mother, born in 1955, grew up in working-class African-American neighborhoods like Bronzeville, Chatham, and Roseland. Her mother, who moved to Chicago from Mississippi, worked in meatpacking plants and cleaned white people's homes. By the late '70s, when my mom was in her mid 20s, many black South Side neighborhoods were in economic decline. Drugs and violence hit close to home.
"My brother was involved," she says, talking about my Uncle Lawrence. "We had a hard time trying to keep him gang-free, drug-free, weapons-free. But to no avail."
Her cousin, meanwhile, was shot in the head near the Robert Taylor Homes.
To escape the violence, the family moved to the North Side. When I was born a decade later, in 1988, we lived in Uptown.
But like any rebellious teen, I didn't let my mother's warnings stop me from exploring the South Side. I dated girls who lived in Roseland and Bronzeville, and I hung out with friends in Englewood and Chatham. I saw some things that justified my mother's fears but also discovered the South Side's beautiful homes, beautiful people, and the hardworking families and businesses that strengthen their communities.
When I'm on the South Side, I often think about my mother's fear and what it means to be a child of black flight. I lament the stigma that keeps so many South Side establishments hidden gems. So my perfect day in Chicago takes me to the diverse North Side community of Uptown where I grew up and to the hipster Northwest Side where I live today. But it starts on the South Side where I outgrew my fears.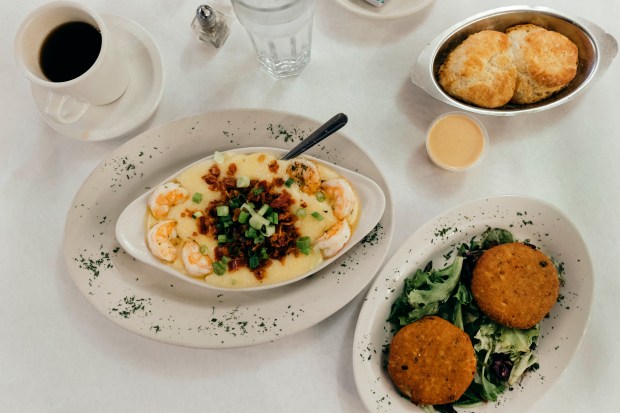 As I said, I'm a Northsider. But my dream is to buy a greystone on one of Bronzeville's grassy boulevards, somewhere near Ida B.Wells-Barnett's old house. There's a lot of history here. Bronzeville earned the moniker the "black metropolis" early in the 20th century as blacks arrived from the South during the Great Migration. They put down roots that grew into a thriving community of black movers and shakers, black-owned businesses and banks, and strong cultural institutions. Bronzeville was also the epicenter of the Chicago Black Renaissance in the mid 20th century and home to one of my first literary heroes, Richard Wright.
My perfect day starts at Pearl's Place, a soul-food haunt that serves Southern-style breakfast and buffet all day in a banquet hall–style space. Soul and gospel tunes play from the speakers. African-American art lines the walls. When you sit, a server brings soft, flaky biscuits fresh out of the oven. My go-to order is salmon croquettes with rémoulade and a bowl of shrimp and grits with bacon and green onion.
Hyde Park, just south of Bronzeville, is a racially integrated neighborhood that is home to the University of Chicago. The future site of the Barack Obama Presidential Center will be nearby. Take a 10-minute drive from Pearl's Place down to Sip & Savor, one of the few black-owned coffee chains in Chicago. I like to sit and sip a boozy coffee drink like Savor the Flava (coffee with caramel sauce, Rémy Martin, Grand Marnier, and triple sec, topped with whipped cream) and then walk to 53rd Street.
From Sip & Savor it's a 10-minute walk to Hyde Park Records. A proud South Sider I know introduced me to this place on one of her vinyl scavenger hunts. The record collection is formidable, and the staff is friendly and well versed in their wares. But my favorite part of the store is the selection of vintage African-American magazines like Ebony and Sepia.
It's time to jump back in the car or request an Uber or Lyft to Dat Donut, one of the few old-school independent doughnut shops in Chicago. It's famous for the Big Dat, a doughnut the size of a baby's head. Once considered the heart of Chicago's black middle class, Chatham has been home to Dat Donut since 1994. The community now struggles with crime and economic development, especially on the 79th Street corridor Chance the Rapper shouts out on his tracks. But Chatham maintains much of its middle-class character: Signs from local block clubs on quiet streets lined with tidy bungalows and well-kept lawns remind you to keep it down and pick up your trash. Neighborhood groups work to revitalize the area. And dedicated businesses like Dat Donut stand their ground.
1:15
pm
Vito & Nick's Pizzeria
8433 S. Pulaski Rd., Ashburn
Get Directions
People talk a lot about Chicago-style deep-dish, but I've always preferred our square-cut, thin-crust pizza offerings like at Vito & Nick's. So for lunch we'll make the 20-minute drive to Ashburn, a diverse but segregated community even many Chicagoans overlook. The family-owned pizzeria, founded in the 1930s when the neighborhood was nearly all white, sits on the western fringe of the community, where most of the aging and shrinking white population lives. The pizza oven is old, and you can taste it in the crispy crust. Grab a sausage pie and a pint of Old Style to keep it as Chi as possible.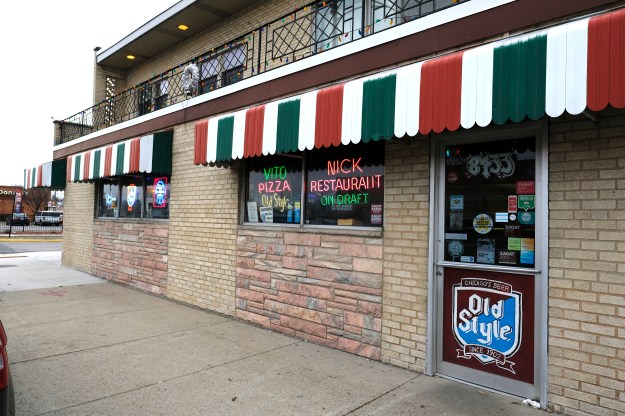 Now let's stroll through the biggest park on the Southwest Side and ruminate on the ugly history it both marks and transcends. One of Rev. Martin Luther King's last campaigns brought him and 700 activists, religious leaders, and other Civil Rights Movement heroes to Marquette Park in 1966 to protest racist housing policies. They found angry white mobs carrying racist signs and Confederate flags, hurling epithets and stones. King was hit with a rock. "I have never seen even in Mississippi and Alabama mobs as hostile and as hate-filled as I've seen today," King said of the protest. Despite the ugliness of that day, King's work helped lead to the Fair Housing Act of 1968.
Make sure to visit the MLK Jr. Living Memorial. Unveiled in 2016, it consists of three pillars made of terracotta and tiles depicting King and other activists, with quotes from the heroes.
3:15
pm
Video Data Bank
112 Michigan Avenue # 3, Downtown
Get Directions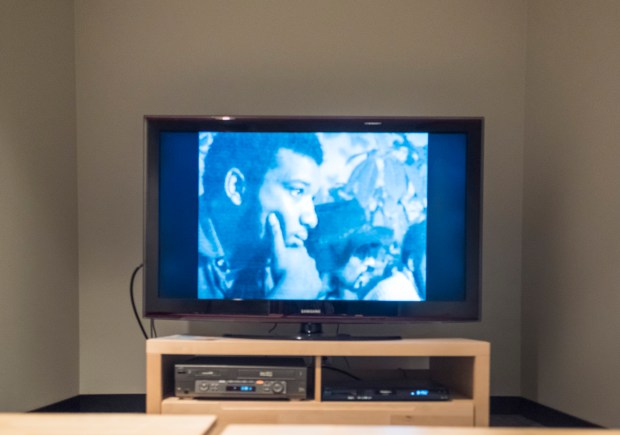 It's time to get back in the car and head to this massive international archive of video art and interviews. Video Data Bank is an under-appreciated asset in the local arts scene. It has more than 6,000 videos by or about artists and dark viewing rooms where you can watch videos solo. There are artful windows into socio-political conflicts like Basma Alsharif's Home Movies Gaza, in-depth documentaries about artists like Eduardo Kac of Brazil, and experimental works like SoulSurfers by avant-garde filmmaker Mike Kuchar.
One of my favorite videos is Fred Hampton: Black Panthers in Chicago, an interview that pioneering video collective Videofreex did with the Black Panther leader just over a month before he was assassinated at age 21, a target of the FBI's COINTELPRO operation.
4:30
pm
Vice District Brewing
1454 S. Michigan Ave., Near South Side
Get Directions
Vice District was founded by a pair of South Siders, Curtis Tarver II and his longtime neighbor Quintin Cole, and it is one of the few black-owned microbreweries in the country. The brews are delicious, the staff is friendly, and the vibe is decidedly unpretentious. It's located near Soldier Field, so expect some Chicago Bears fans on Sundays during football season. They don't sell food, but they do keep a binder of menus from local restaurants that deliver to the taproom. Vice District also stocks plenty of board games and cards. It's a great place to bring a group, with lots of farm tables and benches to go around. Grab a Jenga set and a glass of my favorite brew, the Pleasure Trip blonde ale.
6:00
pm
Kenny Mac's Barber Shop
1016 W. Leland Ave. in Uptown (North Side)
Get Directions
From Vice District we'll head up to the North Side to stop in at Kenny Mac's Barber Shop — "where barbers and gentlemen meet." It's located in the diverse Uptown community where I was born and raised, and here you'll find lively conversation, a comfortable waiting area, and barbers with serious skills. (My hairstyle wouldn't be so glorious without these guys. Neither would my nephew Kingsley's.) If you're looking for a black barber outside of the South or West Side, Uptown is the place to go.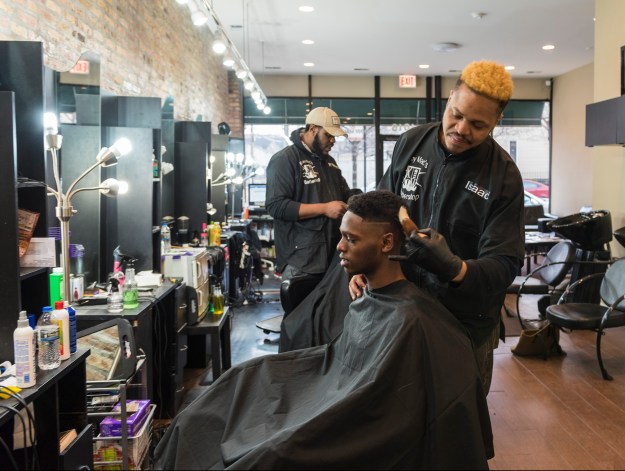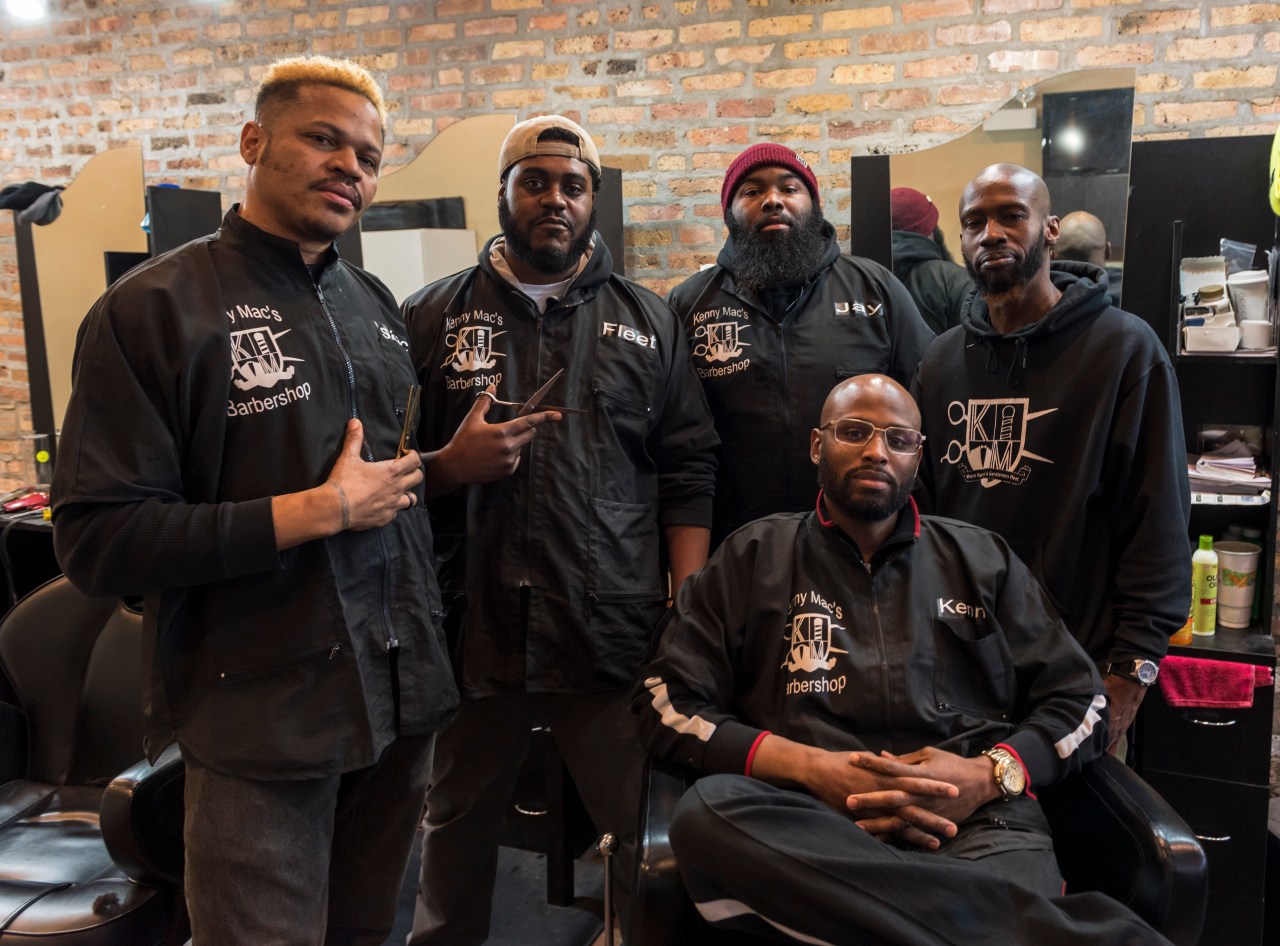 7:30
pm
B&Q Afro Root Cuisine
4701 N. Kenmore Ave., Uptown
Get Directions
Nothing hits the spot for me like Nigerian food. Thankfully, this authentic restaurant is just down the street. My father is from Nigeria, and I remember sitting in his living room as a child, watching him cook his native cuisine before leaving to drive his cab for the night. The food at B&Q is filling—a lot of dishes are oily and packed with carbs. My usual is jollof rice (made with tomatoes, tomato paste, palm oil, and spices), pounded yam to scoop up ogbono soup (a slimy but delicious soup made with palm oil, leaf vegetables, blended crawfish, dried pepper, and ground ogbono seeds), and assorted meat. Nigerian food is my favorite immigrant import in Uptown's diverse dining scene, followed by the robust slate of Southeast Asian offerings on Argyle Street just south of B&Q.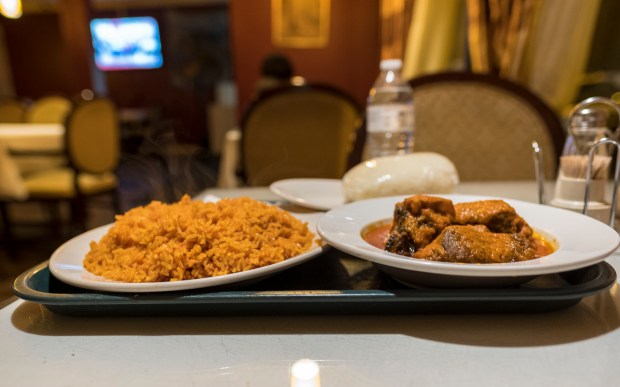 9:00
pm
Green Mill Cocktail Lounge
4802 N. Broadway Ave., Uptown
Get Directions
Back in the 1920s, Al Capone hung out at this legendary jazz lounge in Uptown's entertainment district. Rumor has it that a certain booth there was his favorite because he could see both the entrance and the exit and if need be slip away to the extensive system of tunnels under the bar, traversed by bootlegging gangsters in Prohibition days. I always order a gin and tonic, and they always make it stiff. The L-shaped bar is dimly lit with red undertones, adorned with art deco features, and showcases a life-size alabaster nude statue of the harvest goddess Ceres. She stands over in the southwest corner of the bar by the stage. Speaking of the stage, there's a strict no-talking policy during performances that staff and patrons alike take pretty seriously. Nobody likes to be shushed. Don't make us shush you.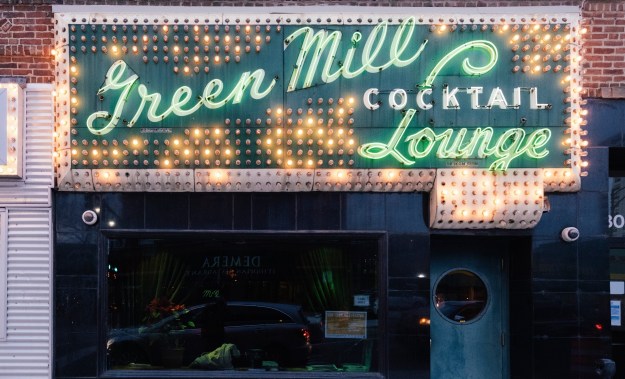 Just around the corner from the Green Mill is one of my favorite taquerias, a small counter-service joint that stuffs the tacos with enough charbroiled meat to fill two. Grab a couple al pastor. Hurry up and eat them. There's not much space in here, so don't dally.
Next up is an artful, cavernous, but comfy neighborhood dive bar in Lakeview, just south of Uptown. The awesomeness starts with the signage—an image of a black cat lounging on a striped number 10 pool ball—and front windows packed with paintings by local artists. The vibe inside is mellow but eclectic. There are pool tables, a back room with a fireplace, comfortable chairs and couches, and a beer garden out back. But I come here for the Ms. Pac-Man.
12:00
am
Boiler Room
2210 N. California Ave., Logan Square
Get Directions
As my perfect day nears its end, I make my way back toward my apartment, stopping in at the Boiler Room. This place has one of my all-time-favorite specials: the PBJ. That stands for the pizza-beer-Jameson shot. The pizza is more of the foldable New York–style variety and comes with your choice of traditional toppings as well as daily specials that accommodate both vegetarians and meat eaters. The beer is a PBR, which isn't great, but at $10 this is a steal. The Boiler Room has Jameson whiskey on tap. It's cash only, but there's an ATM inside, and the bar will make up for the fee with a free shot of Jameson when you turn in your ATM receipt. I'll also have an order of boozy soft serve ice cream made with—you guessed it—Jameson.
If you're not yet ready to call it a night, the excellent mezcal basement bar Todos Santos is nearby. If you want to dance the night away (and don't mind the wait to get inside), head to the sprawling late-night thirst trap East Room. Or venture back to the Near South Side to M Lounge, a sexy black-owned martini lounge with live music, and pull up a seat at its nearly 30-foot-long walnut bar for a night cap.