"How can you govern a country with 365 kinds of cheese?" goes the famous saying, attributed to Charles de Gaulle. But did the general actually say 246 kinds of cheese? Or was it 258? Regardless, the confusion surrounding the saying articulates the impossibility of the task the French authorities face: not governing, but counting the country's cheeses.
The magazine Profession Fromager puts the number at 2,300 varieties of French raw-milk cheeses in 2017––excluding those made with pasteurized and thermalized milk and therefore skewing the findings. So let's just say there's … variety. The regions that straddle the French Alps are especially rich in cheese production, from high mountain pastures (alpages) to artisanal farms in the small villages of Savoy and Isère. Here cheese has shaped the diet of locals and visitors for centuries. Easy to preserve and high in calories, it provides fuel for long winter days, whether you're skiing or tending the livestock.
The following dishes, which borrow traditions from neighboring Switzerland and Italy, are just a few of the outrageous cheese-based creations the French Alps have to offer.
Fondue Savoyarde
The fondue savoyarde has been a quintessential part of the Alpine diet since the 1950s. Perfect for a group dinner by the fire after a day on the slopes, it's essentially a melt of one or several cheeses into a communal pot. The best-selling fondue at Fromagerie les Alpages in Grenoble is the mix of five cheeses: Comté, Beaufort, Swiss Gruyère, Vacherin Fribourgeois, and Emmental. Actual tip from the owner, Bernard Mure-Ravaud, who was named the world's best cheesemaker in 2007: If there's a few of you, make one fondue with white wine and the other with champagne (!!). As for the bread, make sure it's dry. You can also toast it lightly in the oven.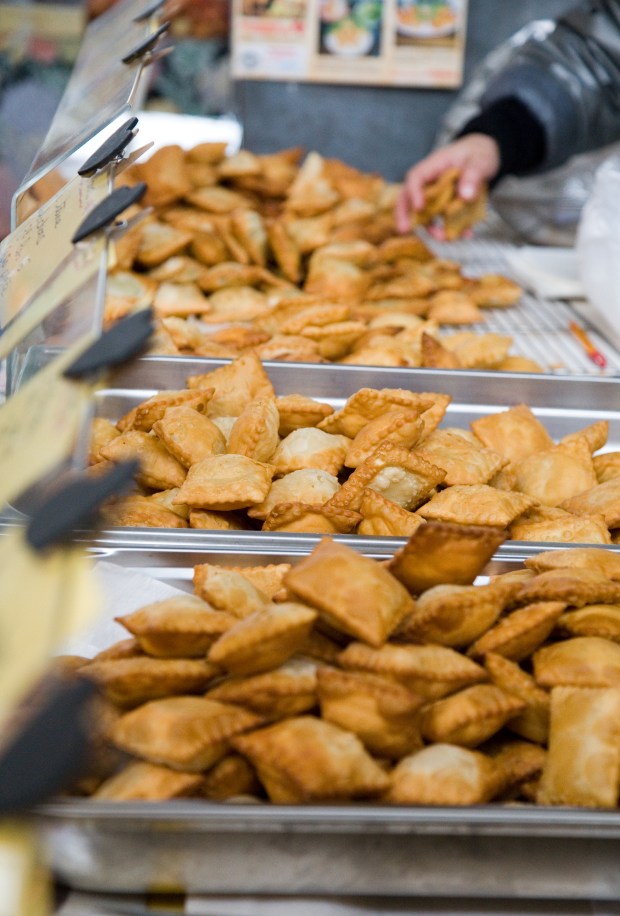 Tourton
In the valley of Champsaur, tourton—also called "the pillow of baby Jesus"—used to be served at Christmas. The fried square pastries are filled with mashed potato and a cheese of choice like tomme, goat cheese, or reblochon. Seasonal adaptations exist, including apple or raspberry tourtons, which are served cold.
Tartiflette
Frequently mistaken for a traditional dish, tartiflette was actually invented by producers of reblochon in the 1980s as a way to sell more cheese. The idea: Place a whole wheel of cheese, horizontally sliced, on top of potatoes, onions, and bacon, and bake the dish in the oven. The result: the ultimate comfort food.
Talmouses au Beaufort
On the lighter side, talmouses are crispy bites of Beaufort cheese that are perfect for an apéritif. Enjoy with some white wine from Savoy.
Raclette
The history of raclette goes back to the Middle Ages, when shepherds in the Swiss Alps would melt half a wheel of cheese on an open flame and scrape it (racler) with a piece of bread, potato, or dried meat. Today raclette is both the name of the dish and the local cheese, made of raw cow milk, traditionally prepared this way. Over time the development of modern cookware has democratized raclette, and it's now acceptable and even encouraged to mix up different cheeses; Fromagerie les Alpages recommends this bundle of five cheeses, all made in the mountain pasture (alpage). The melted cheese is spread on boiled potatoes and served with a side of charcuterie, pickled onions, and mini gherkins.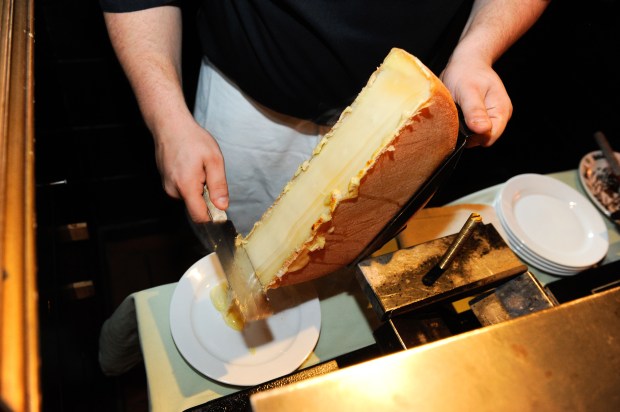 Vercouline
Prepared the same way as the classic raclette, Vercouline is a specialty from the Vercors mountain range. It's made with Bleu du Vercors-Sassenage, a rare blue cheese with a hint of parsley. Artisanal and organic, it's the only cheese in France that's made by mixing yesterday's heated milk with the morning's milk. Vercouline is traditionally served with charcuterie or a side salad.
Gratin de crozets
Crozets are small square pastas made from wheat flour or a mixture of wheat and buckwheat flour with eggs, salt, and water. They can be sauteed with mushrooms or served in salads, but you're reading a cheese primer, after all, so let's go for the gratin: drizzled with crème fraîche and ham, covered with Beaufort, and grilled in the oven.
Ravioles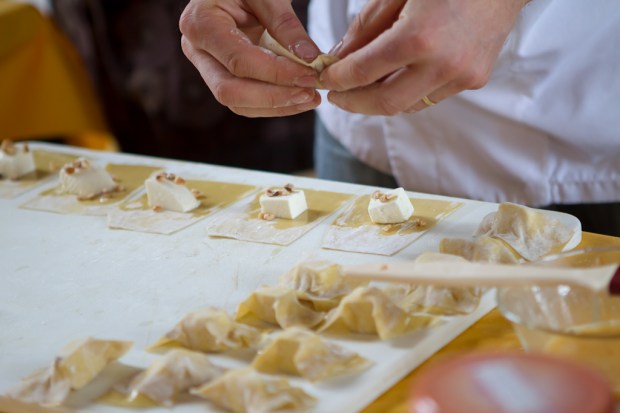 According to legend, Italian lumbermen created ravioles when they worked in the forests of the Vercors on the French side of the Alps. Unable to find proper ravioli, they replaced the meat-based filling with cheese and parsley, inventing the raviole. In the past they varied in size and choice of cheese and were eaten at celebrations like weddings and baptisms. Women would make them entirely by hand, creating large plaques of 144 ravioles. Today they're mostly made industrially.
Berthoud
This dish uses Abondance, an alpage cheese made by a breed of cow chosen by monks in the 14th century for the quality of its milk. A ramekin is rubbed with garlic before being filled with slices of Abondance, a splash of white wine, nutmeg, and pepper and then baked in the oven. Dip some bread in and enjoy.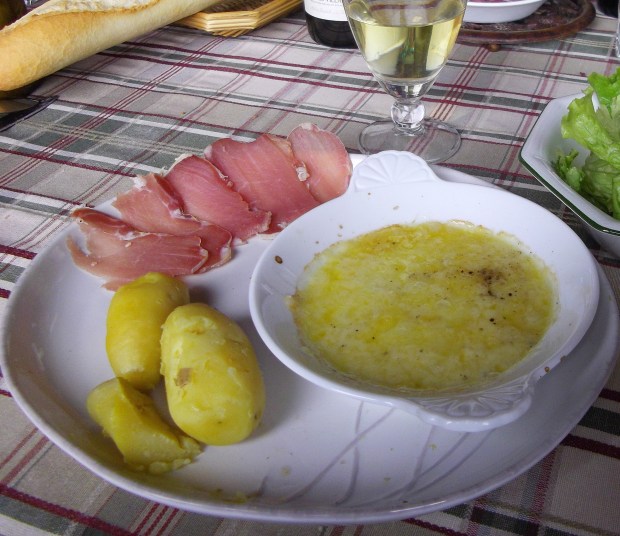 Cardoon gratin
Cardoon is a vegetable that's little known outside the Alps. A member of the artichoke family, the cardoon's bitter stems are cooked as a gratin, covered with Gruyère, and usually served with marrowbone at Christmastime meals.
Croute Savoyarde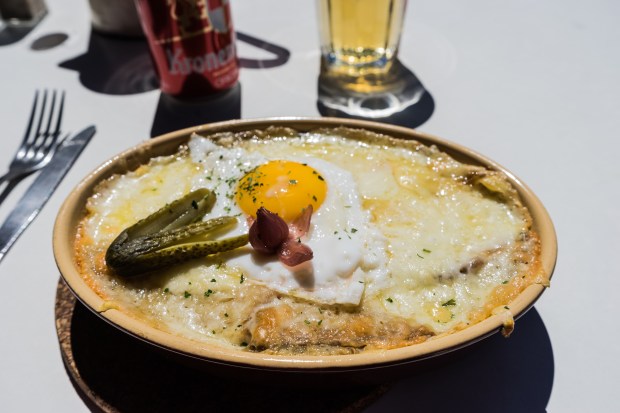 Bread is soaked in white wine and, you guessed it, covered in cheese within a pan that's already filled with bacon. Go ahead: Add ham and more cheese on top of that. And don't forget the egg. This dish is popular in neighboring Switzerland.
Polenta
Hailing from the Italian side of the Alps, the ground cornmeal dish is eaten griddled or as a puree. When I visited the Perret family, makers of Beaufort Chalet d'Alpage, they handed me a plate of polenta with large chunks of their very own Beaufort melting inside. When we were done with that, my glass was filled with red wine and they passed around a cheese plate. It was glorious.