Your Reading List for Chamonix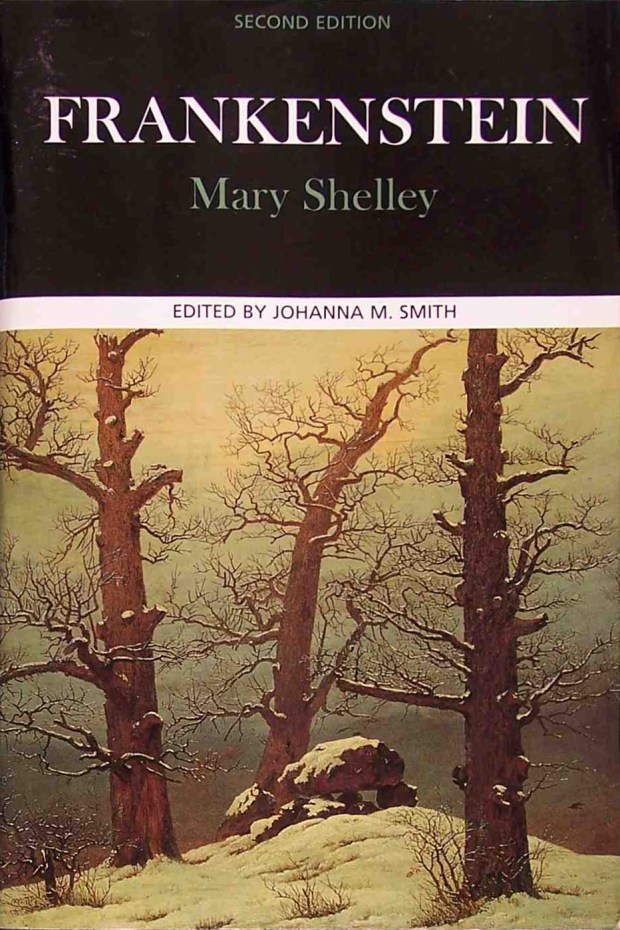 Frankenstein by Mary Shelley
Nobody would blame you if thought this was Shelley's only novel. Its origin is as legendary as its story. Visiting the valley in 1816, a year when the eruption of the Laki volcano in Iceland caused dark storms across Europe, Shelley was inspired to create her tour de force, part of which takes place among Chamonix's forbidding glaciers.
Killing Dragons: The Conquest of the Alps by Fergus Fleming
Strictly speaking, this is a history of mountaineering, but so much of that story is entwined with the history of Chamonix that it makes a fascinating read for anyone planning to visit.
Mer de Glace by Alison Fell 
Titled after the famous "sea of ice," Fell's novel of a passionate affair depicts a psychogeographical, highly sexualized Chamonix of fruit and stains, peaks and valleys
The Snow Tourist by Charlie English
Each chapter of this book is a little self-contained travelogue, related in some way to snow. One of the best of the tales is set in Chamonix, but all of them will appeal to lovers of the cold stuff.
CHAM by I confess, me.
So I'll leave the description to a reviewer: "Jonathan Trigell's writing soars when describing the sublime mountain scenery and the rushing, redemptive exhilaration of skiing. … But he's equally at ease conveying the murky moral ambiguity of Itchy's life … Exposing the darkness at the heart of a white world, Trigell's second novel is tense with foreboding: a clever, contemporary cliffhanger." Metro
Phrase book
Dude, look at that poudreuse! Let's hit the slopes!
Poudreuse: fresh, powdery snow.
Puis-je voir la carte des fromages?: Can I see the cheese menu?
Forfait: ski pass.
I could really go for some farcement right now. Also, puis-je voir la carte des fromages?
Alpage: mountain pasture.
Farcement: weird-looking and -tasting potato-and-bacon cake with dried fruits.
Aiguille: literally "needle," the sharp summit of a mountain.
Know before you go
1. Ask before you speak. Chamonix being a major tourist destination, the great majority of people working in customer-facing roles will have some English; nonetheless, the Chamoniards are a fiercely proud people, and they appreciate being asked if they speak English, rather than being addressed in it as an assumed automatic right.
The perception some visitors acquire—that the French can be rude—derives in part from their different approach to the service industry: while in many countries waiters and bar staff tend to be young people in temporary jobs, in France these positions are relatively well paid and considered a career choice no less valid than any other. Those who wait tables consider themselves to be the absolute equals of their clientele and can react sharply if they feel they aren't being treated as such. We who come from countries where the customer is king can feel like we're not getting the service we're habituated to and react negatively in turn, ramping up the tension.
Be friendly, be polite, and your service will be friendly and polite too.
2. Convenience stores can be inconvenient. Make sure to get what you need in the morning, as most shops will close for an extended lunch break, running from shortly after midday until 2:30 to 3 p.m. Don't find yourself staring through the bakery window at the imprisoned sandwich you wanted for lunch. Most businesses will be closed on Sundays. Some smaller shops, as well as many banks, will be closed on Mondays as well. And always say "bonjour" when you enter a shop; see point No. 1…
3. Prepare for extreme weather. Mountain weather is known for being unpredictable, but it's especially so in Chamonix's microclimate. Being at the foot of Mont Blanc, the tallest mountain in Europe, can produce different extremes, even over the course of the same day. Counterintuitively, atmospheric inversions mean it is occasionally warmer high up than it is in town. But the rule of thumb is that it gets about 34 degrees Fahrenheit colder for every roughly 109 yards of ascent.
I was once in a cable car and overheard someone explaining their attire of T-shirt and shorts to their friends: "I figured we'll be closer to the sun when we get up top, so I'll be hot." They weren't. Temperature lapse rates mean that on an average day the peak of the Aiguille de Midi will be around 80 degrees colder than the bottom of the lift.
It is never an average day in Chamonix, though, so check the weather forecast each morning. Regardless of what it says, be prepared: Summer or winter, take a backpack with a warm but light extra layer in it; at least one in the group should have sunscreen to reapply, because you'll burn easily at altitude. If you're hiking or skiing, then pack a headlamp and make sure you have a charged phone and the mountain rescue number with you. A can of cola is another good addition for your bag—it's one of the best remedies for altitude sickness, as well as an instant sugar hit for the exhausted.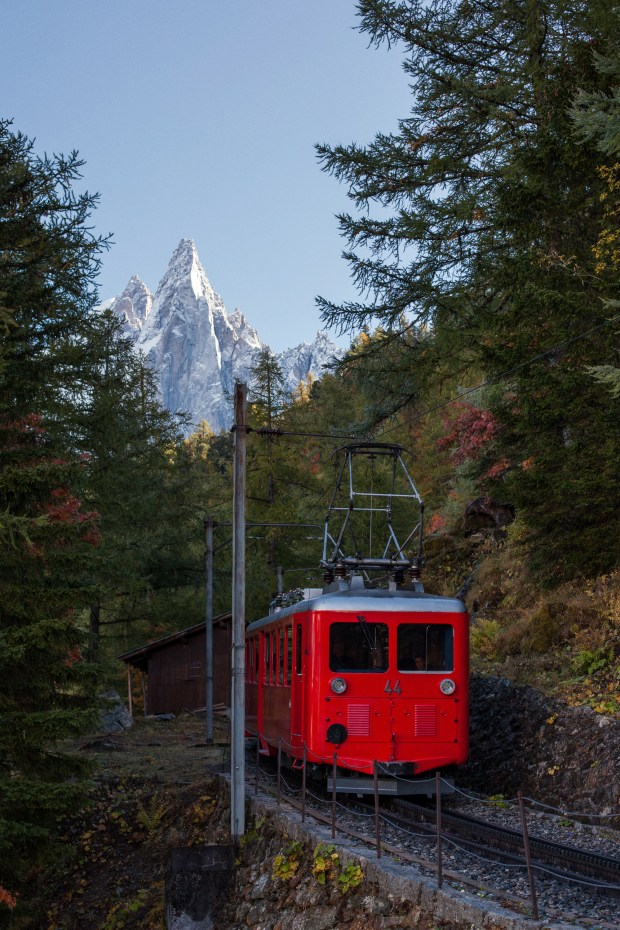 4. Go hard or go home. Cola may be just the tonic for emergencies, but all soft drinks should be avoided when eating the regional speciality fondue Savoyarde: They'll make the cheese curdle in your stomach, and you'll feel like you've eaten a bowling ball. White wine is best or a local Gamay rosé; go with hot chocolate for the kids.
Fondue is not a specific type of cheese. The name comes from the verb fondre, "to melt." In Chamonix a fondue is typically a mix of Beaufort, reblochon, and Comté. You'll also encounter fondue bourgignonne, which is steak cooked in hot oil; braserade, which is various meats cooked over coals, like a personal tabletop barbecue; pierrade, with a hot stone slab as the cooking surface; and, of course, raclette, where a half wheel of the cheese is melted slowly before you. Raclette should be eaten almost as a trial of strength until the cheese is all gone—unlikely—or you hit the point at which you begin to hallucinate that you are made of cheese and so is everything you look upon.
It has been suggested that the primacy of dreams in Freudian psychology can be largely ascribed to the dining habits of the Viennese middle class. The morning after the fevered reverie of a raclette feast, you will no longer doubt this.