The Kaimukī Shire is a section of urban Honolulu that you can't necessarily find on a map of O'ahu, but is a gathering place for creatives, surfers, hippies, designers, and tourists. Although the moniker, coined by younger residents of Kaimukī, conjures images of hipster hobbits, puffing vape pens, sipping coconut water, and stroking their beards at tables outside of Whole Foods, the Shire actually gets its name from an ancient Hawaiian definition of neighborhoods: ahupua'a.
Traditionally, each ahupua'a extended from the mountain to the sea, and was so-called because the boundary was marked by a heap (ahu) of stones surmounted by an image of a pig (puaʻa), or because a pig or other tribute was laid on the altar as tax to the chief. Before Western contact, a Hawaiian could find everything they needed to thrive in their ahupua'a. And today, the Kaimukī Shire has everything a foodie or millennial could ask for on the weekend: restaurants, libations, nature, culture, shopping, art, and surf.
The three ahu, or landmarks, that define the Kaimukī Shire are Kahala Mall, the Ala Wai Canal and Pālolo. The heart of the Shire is the town of Kaimukī, whose name translates to "the tea root oven" in English. My wife, Kahina Ito, was born and raised here. I'm originally from Hawai'i Island, but we've been thriving in the Shire together for the past six years. We both work in downtown Honolulu, but our perfect day is close to home in the Shire because it contains everything we need to be happy. It's best to heed the advice of the kanaka maoli (native Hawaiians), so let us show you some Aloha by showing you around the Shire.
Hawai'i is one of the most stunning places in the world and you don't want to miss any of its natural beauty by sleeping in. So wake up early and do something active. I'm a surfer so I like to start my perfect day with a "dawn patrol" at Diamond Head crater. Diamond Head is great because it has the full gamut of surf breaks, from beginner waves all the way up to more advanced offerings. The Hawaiians named the crater Lē'ahi, which means "forehead of the yellow-fin tuna," because of the way it looks from the ocean. If you're not a wave slider then go for a swim at Kaimana Beach or run around Kapi'olani Park. Or if you're looking for an envy-inducing Instagram post and a leg-burning workout, then hike Diamond Head State Monument.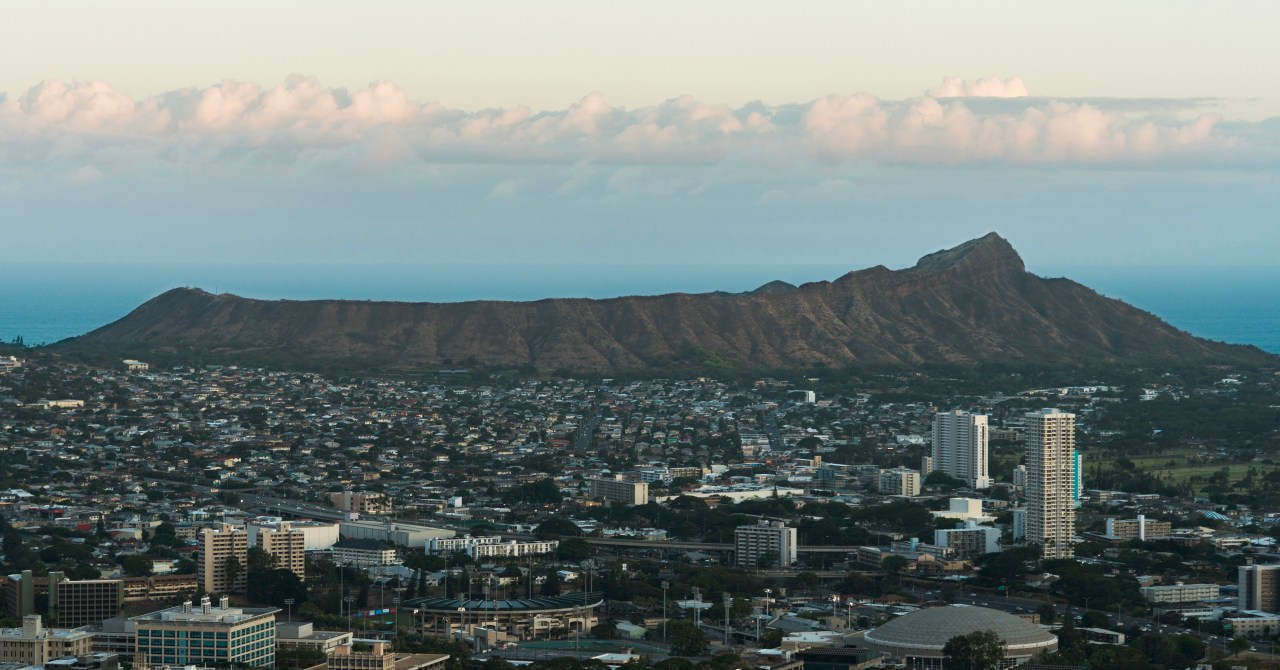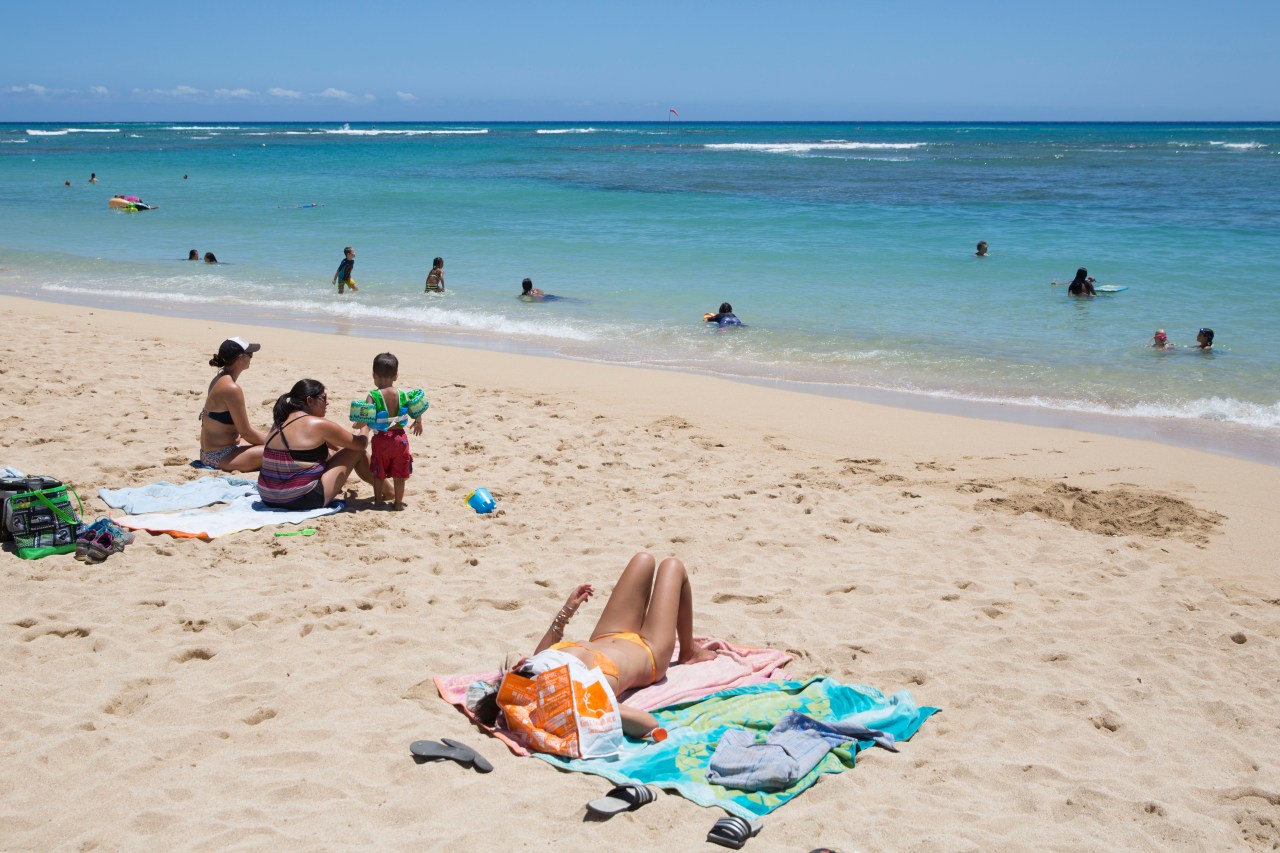 Now that you've built up an appetite walk east on Monsarrat Avenue, right next to Diamond Head, for breakfast. There is a plethora of options, ranging from healthy to hearty.
Want a plant-based breaky? Hit up Banán or Diamond Head Health Cove Bar for an acaí bowl. Looking for a more traditional American breakfast? Go to Diamond Head Market and Grill for a fried rice, breakfast meat, eggs and an exceptionally tasty blueberry scone. My wife and I usually go to ARS Café for avocado toast and cortados—it's a nice spot to read the newspaper and features a monthly art exhibit.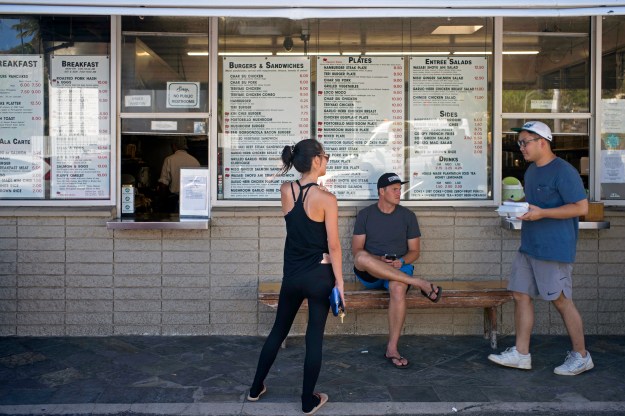 10:00
am
KCC Farmer's Market
Kapi'olani Community College
4303 Diamond Head Rd.
Honolulu 96816
Get Directions
Every Saturday there is arguably the best farmer's market in Honolulu at Kapi'olani Community College, known for the quality of its produce and variety of locally-produced food and drink. If you're here on the right day, walk east on Monsaratt Avenue until you reach it. Pick up some mangos from Ma'o Organic farms, and some poi lavosh from La Tour Cafe. Top the lavosh with honey from All Hawaiian Honey, and you've got yourself a stellar mid-day snack.
Be sure to visit the Little Hands Hawai'i booth and cop some sunblock. It's the only organic sunblock that is locally-produced, made from natural products and it does not damage coral reefs (commercial sunblocks contain ingredients that can stress marine phytoplankton, and thus the reefs.)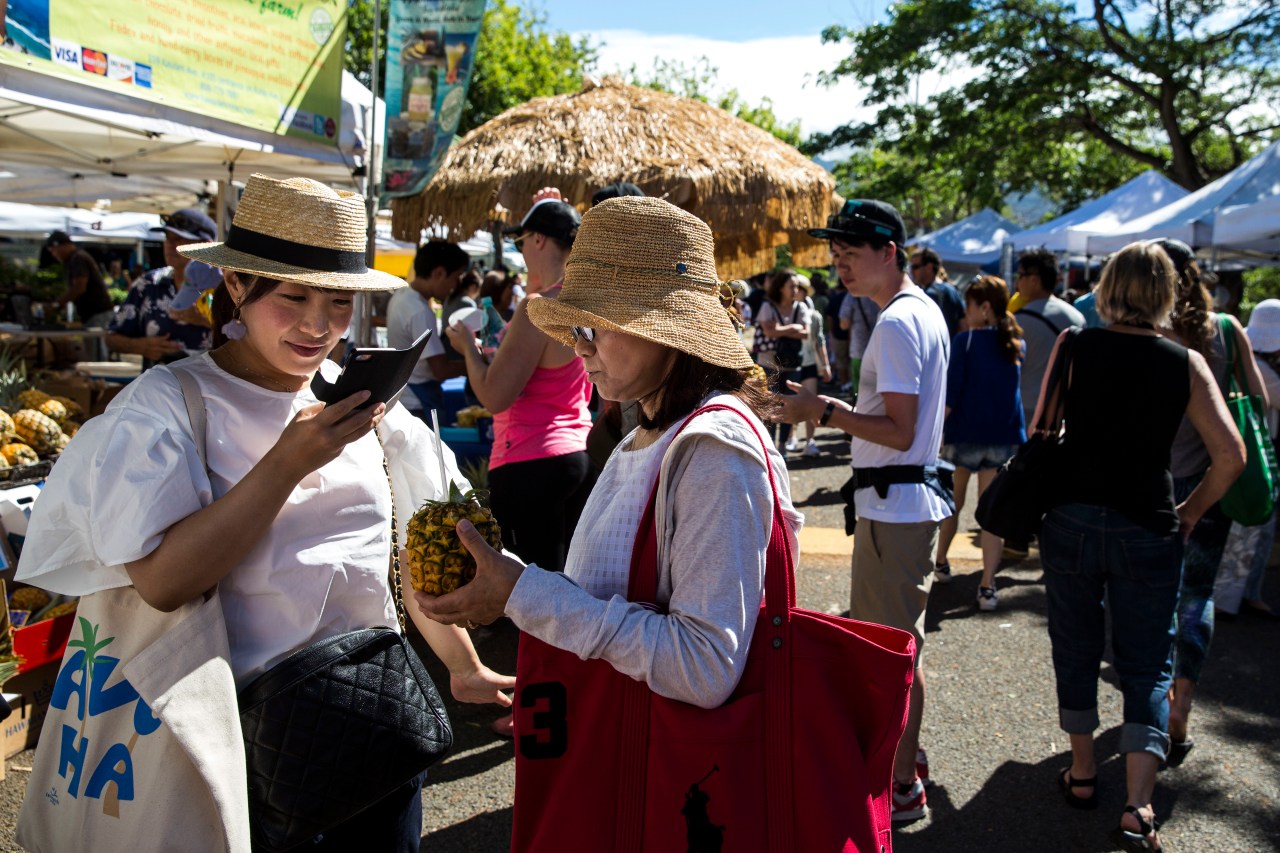 11:00
am
Kahala Resort & Hotel
5000 Kahala Ave.
Honolulu 96816
Get Directions
Good thing you got the sunblock and snacks because it's time to go on a canoe ride. Stop at Fort Ruger Market to pick up a six-pack and head to the Kahala Resort & Hotel for a sailing canoe tour (exactly what it sounds like) with Holokino Hawai'i. This tour is owned and operated by my friend Austin Kino, who is an apprentice navigator on Hōkūle'a, a sailing canoe similar to those used by the ancient Polynesians. You'll enjoy Captain Kino's explanation of ahupua'a from the ocean, and his ability to point out the variety of seabirds that were once used to find signs of land by Polynesian navigators.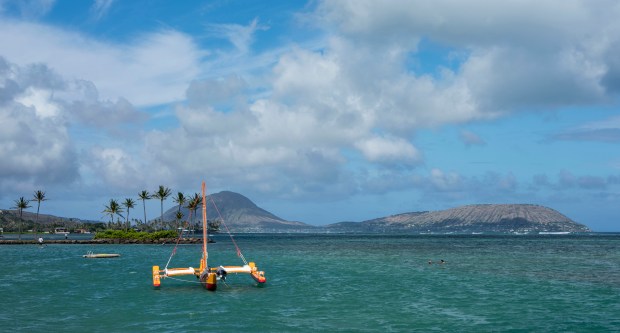 1:00
pm
Haili's Hawaiian Foods
760 Palani Ave.
Honolulu 96816
Get Directions
After getting off the wa'a—canoe—head to Haili's Hawaiian Foods on the corner of Kapahulu and Palani Avenues. This family-owned lunch spot has been in business since 1950, and their Hawaiian food is so ono (delicious) that they catered my wedding. Share a Big Kahuna plate with rice and be sure to order a side of poi and dried aku—skipjack tuna—as well. You're in for some major deliciousness here: kalua pig, pulled pork that is slow cooked until it is moist and savory; chicken long rice, like the Hawaiian version of chicken noodle soup, and lomi salmon, a Hawaiian love child of ceviche and salsa, without the lime. The plate also includes poke—my favorite is with ahi—and haupia, which is like a coconut jello.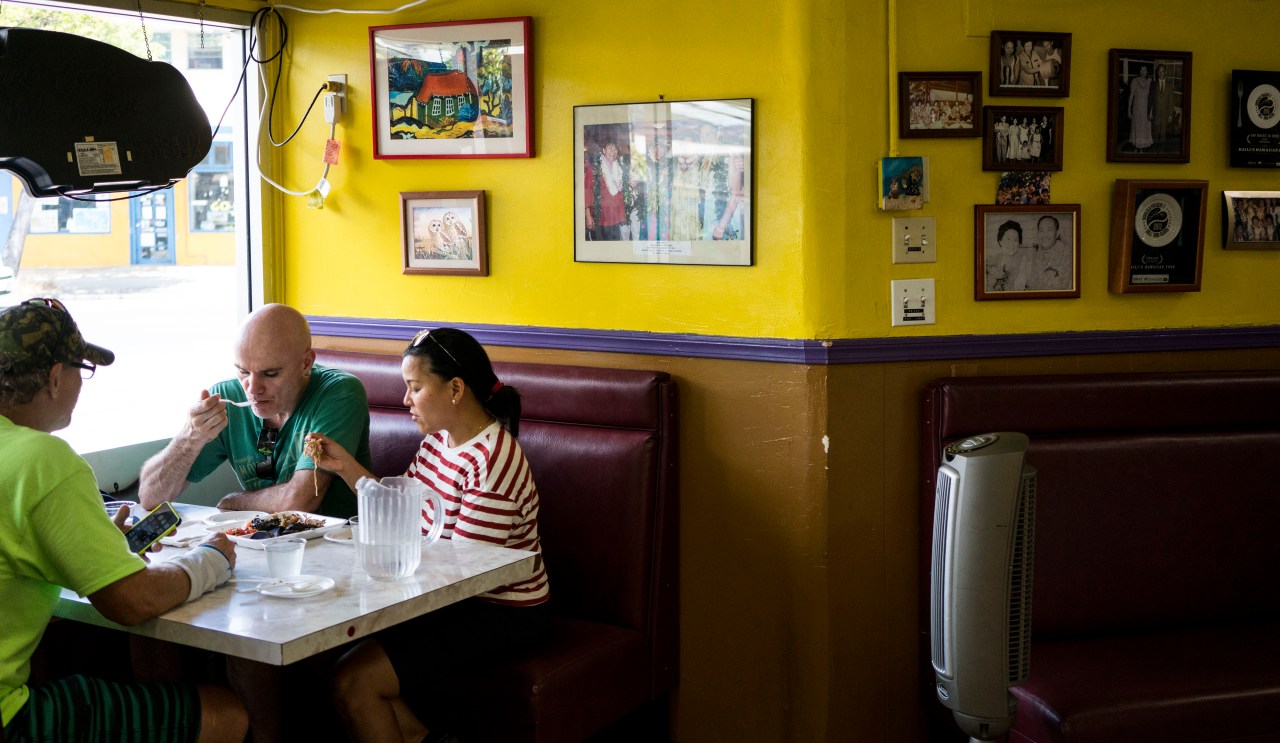 2:30
pm
Maui Brewing Co. Waikīkī
2300 Kalakaua Ave.
Honolulu 96815
Get Directions
By now you've gotten your exercise, laid down a solid base of sustenance, and might have even already started drinking. Now it's time to really get after that afternoon buzz. Head to the new Maui Brewing Co. brewpub on Kalākaua Avenue for the best locally-produced craft beer in Hawai'i.
My all-time favorite is the Bikini Blonde, which is like a tastier version of a light beer that you can drink all day without becoming sleepy. One of the coolest parts of living in Hawai'i is that prime time on the U.S. East Coast is Hawai'i's afternoon, so you might be able to catch a game at Maui Brewing Co. When you find a favorite craft beer buy a crowler—a canned version of a growler that's actually canned at the bar—before you leave.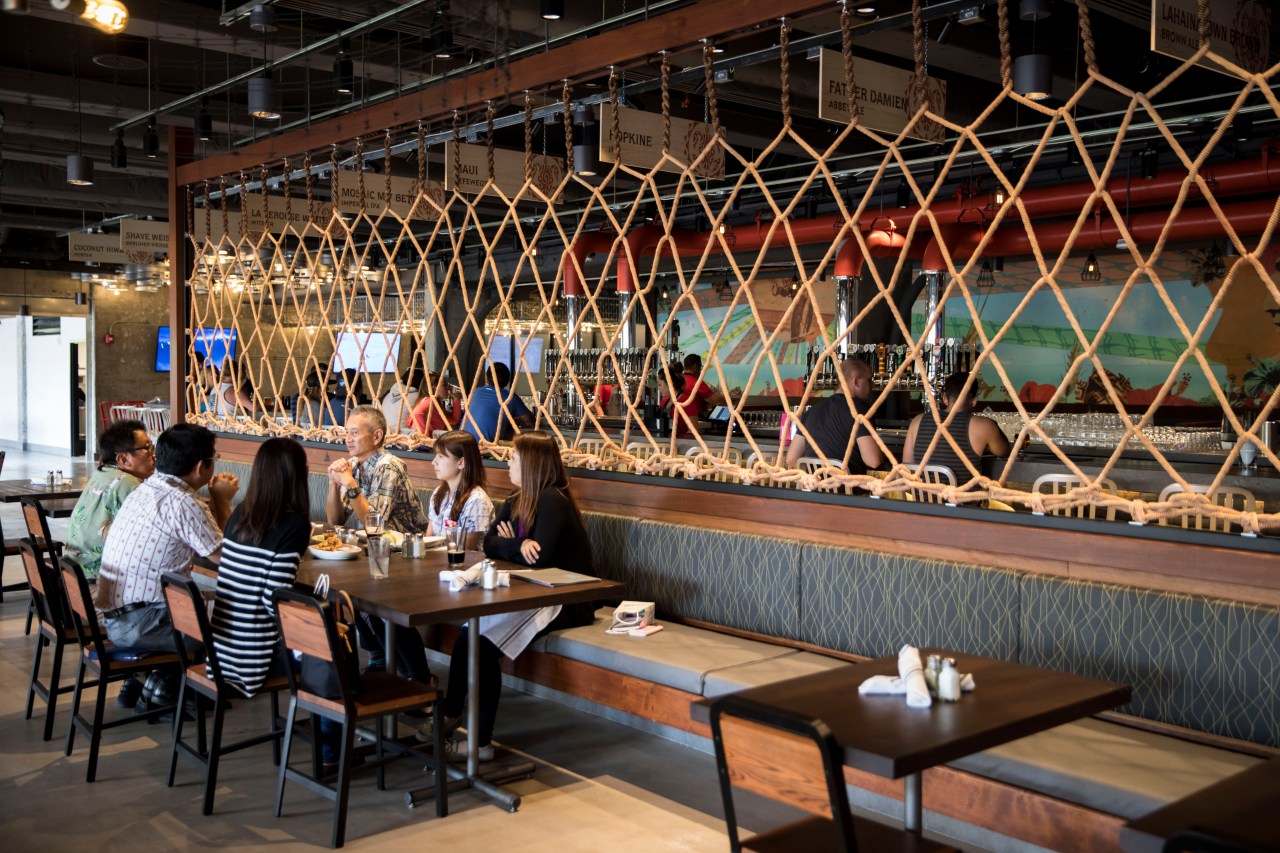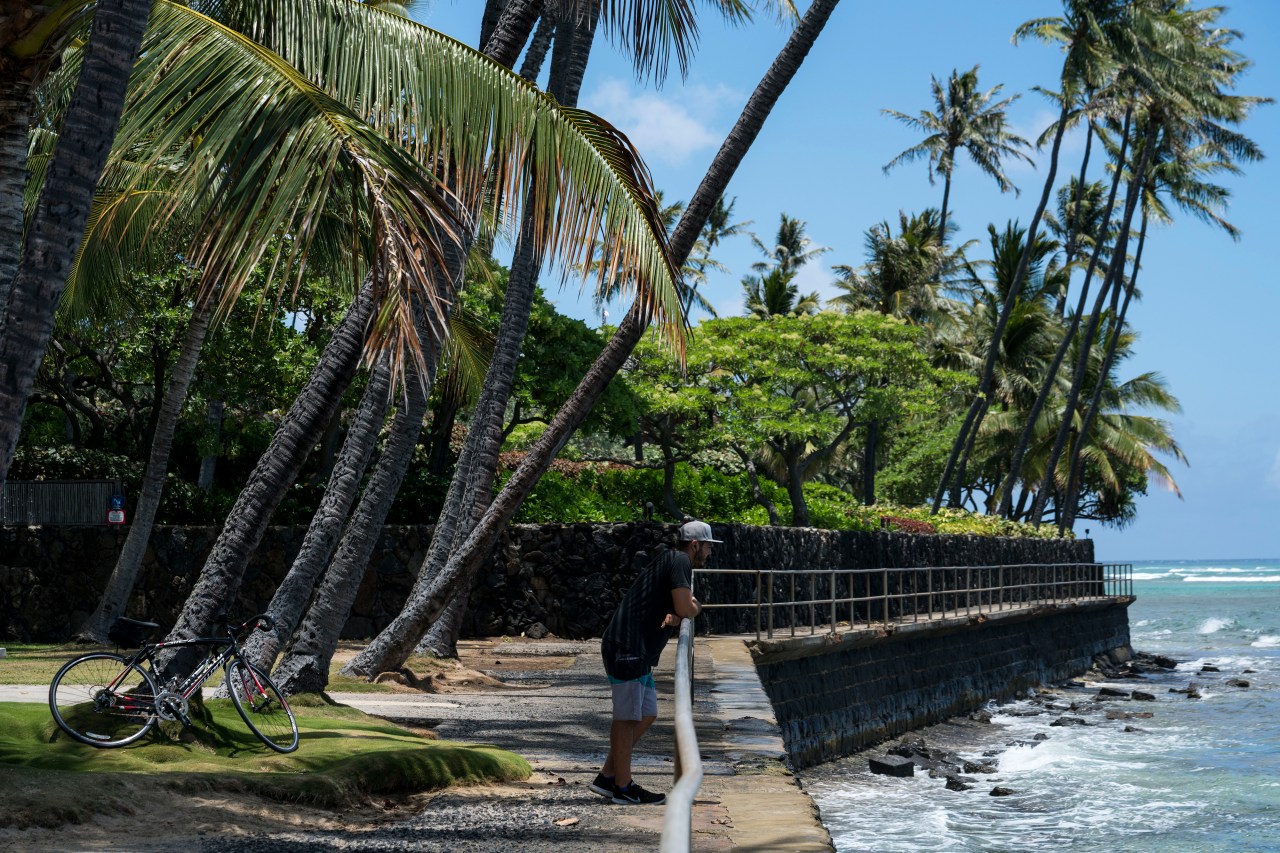 6:00
pm
Makalei Beach Park
3111 Diamond Head Rd.
Honolulu 96815
Get Directions
All you need now is a place to watch the sunset while you drink your crowler (bet you are going to wish you could say those words again when you get back home). Head toward Diamond Head from Kalākaua Avenue and stop at Makalei Beach Park. Keep the crowler on the down-low—drinking isn't technically allowed on the beaches in Hawai'i, though many do it anyway—with a brown bag or towel and enjoy the Hawaiian sunset.
Chef Ed Kenney is a living legend in the Kaimukī Shire, and along with his business partner and fellow chef, Dave Caldiero, is a champion of farm-to-table dining. Depending on how big your dinner party is, you should go to Town or Mud Hen Water. Kenney and Caldiero own both. The latter is for dinner parties of six or more, and the former is a more intimate experience for smaller parties. Whatever you decide to order for an entrée at Town be sure to start with the pa'i'ai and cured opelu. Thank me later.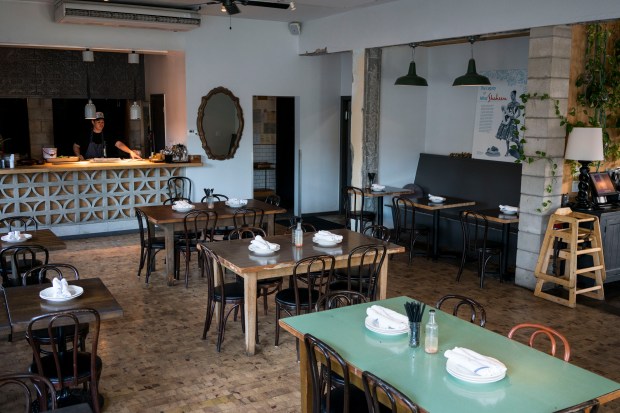 After dinner head over to 12th Avenue for dessert. If you have a sweet tooth then go to Via Gelato, but my wife and I suggest drinking your dessert at 12th Avenue Grill. They have an ever-changing menu of craft cocktails and a late-night menu that is all kinds of radness—I'm partial to the meatloaf melt. Order any cocktail made with Pau Vodka, which is made from pineapples on neighboring Maui.
If you still have the energy to party head here to Karaoke Hut, known to locals affectionately as K-Hut. If you're with at least four people try to book a karaoke room, where you can sing whatever you want without judgement.
Although many people think the word "aloha" is a satisfactory translation of "good bye," the indigenous Hawaiian language doesn't actually have such a word. Rather than saying "good bye," we say "a hui hou," which means 'till we meet again;" Hawaiians believed that you would always see someone down the line in one form or the other. I bid you a heartfelt "a hui hou" from the Kaimukī Shire and hope this slice of paradise has found a place in your heart like the one it has in mine.