In January 2016 my husband, Jason Rezaian, and I were finally free after an 18-month ordeal in Iran. Jason, a U.S. citizen and the Washington Post's Tehran bureau chief, had been imprisoned on espionage charges; I was also jailed, for 72 days, and then spent the rest of my husband's imprisonment fighting for his freedom.
The U.S. government had finally secured Jason's release and our safe passage to California. I was elated that we were finally free but also shocked. I had been given just a few short hours to pack my things and say goodbye to my parents. I wouldn't have the chance to have a farewell with my loved ones or my culture.
After a lifetime of memories, relationships, tastes, and sounds experienced in one Tehran neighborhood, I wasn't given the opportunity for any closure.
Suddenly I was in San Francisco, a city beloved for having the widest range of flavors and a population open to embracing them. For so many people San Francisco is the ultimate destination. But to me at that time it felt like a dead end.
I spent so much time thinking about what I could or should do to feel happy again. The one thing that made me immeasurably happy was that Jason was free. But except for being with him again, nothing else about our lives was familiar.
Jason and I were constantly around people, but I felt very lonely. Everything about our new circumstances felt foreign, which made me feel even more isolated and insecure—like a fish out of the only tank I ever knew. I had lived the entire 31 years of my life in Tehran. It was home. It was not perfect, but it was mine. I knew it inside out.
While Jason was detained in the notorious Evin Prison, most days I wouldn't even leave my bedroom. I had no appetite. On the rare occasions when I was hungry, I felt an urge to deprive myself, the way that he was being deprived in prison. But for some reason, on the days when I was allowed to visit him, I would come home starving and devour the soups and stews my mom put on the table.
It felt like a never-ending nightmare. Our pain made Tehran's sky look gloomy, yet everything about that city was still familiar to me, the way home is meant to be.
In San Francisco, with those hard times fading into the past, I missed our house. I missed my parents. I missed the smells of our Persian lifestyle.
I left in the middle of winter, when the aroma from carts selling steaming beetroot and fava beans sprinkled with ground angelica was everywhere. In big cities food trucks serving dishes from all over the world are trendy these days, but to those of us who grew up in Iran, this is street food.
Although it seemed like we were happy, attending high-society events and socializing with the rich and famous, my inner life told another story. I couldn't sleep. I couldn't focus on anything. I would feel joyful one moment and desperately sad the next. My therapist diagnosed me with PTSD.
Something had to change. I tried to take everything one step at a time by concentrating on the present, and I found that cooking helped. I started with monotonous but rhythmic activities; chopping and stirring helped calm my body and, most important, my mind.
I realized while I was chopping potatoes that I was also chopping off the anger, grief, fear, and negative thoughts of prison. One day I realized that the entire time I was in the kitchen I was murmuring the word vatanam, which means "my homeland" in Farsi. The first few times I cooked, tears were an inevitable ingredient in every dish.
Soon I realized that cooking was becoming my form of meditation. As if I were in an aromatherapy spa, I focused on the scent of herbs like dried mint and fenugreek and essential Persian spices like saffron and cardamom.
Cooking helped me think about the things and people I had in my life, rather than the ones I couldn't have.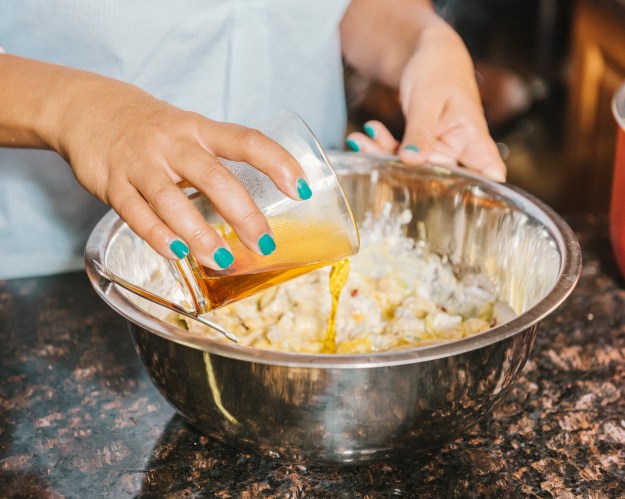 Jason loves food. Enjoying a variety of ethnic flavors is his preferred way of embracing the beauty of life. But I had never paid attention to food. I never took the time to cook the foods he loved. One of the hardest parts of having my husband in prison was not being able to do simple things to satisfy him, like cooking food he enjoys. While he was in prison, I wondered why I had never cooked for him in our first 15 months of marriage.
Now I had a second chance. I was inspired to cook his favorite Iranian comfort foods, most of which I had never made before. 
I started with a food we had in prison, koko sib-zamini, or potato patties. Although it is considered a very basic food, it was one of the few things they served us that were edible. During one of our short visits with each other while we were both in prison, Jason asked me why we never ate it at home.
For one thing, until the day I was married, I lived with my parents. My mother would not allow my sister and me to touch anything in the kitchen. That was her domain. My sister and I were working adults, but my mom still saw us as kids she needed to care for. This never really bothered me, because I wasn't a foodie. Even growing up in a culture where food is at the center of all of our rituals and celebrations, I was never very interested.
Finally spending time in the kitchen changed that. In order to overcome my loneliness and longing for the rich flavors of my former life, I tried to replicate the dishes I knew best, having watched my mom create them for years.
Playing with ingredients, mixing spices I grew up with, and learning to work with them like my mom did also helped me overcome the distance between me and the rest of my loved ones.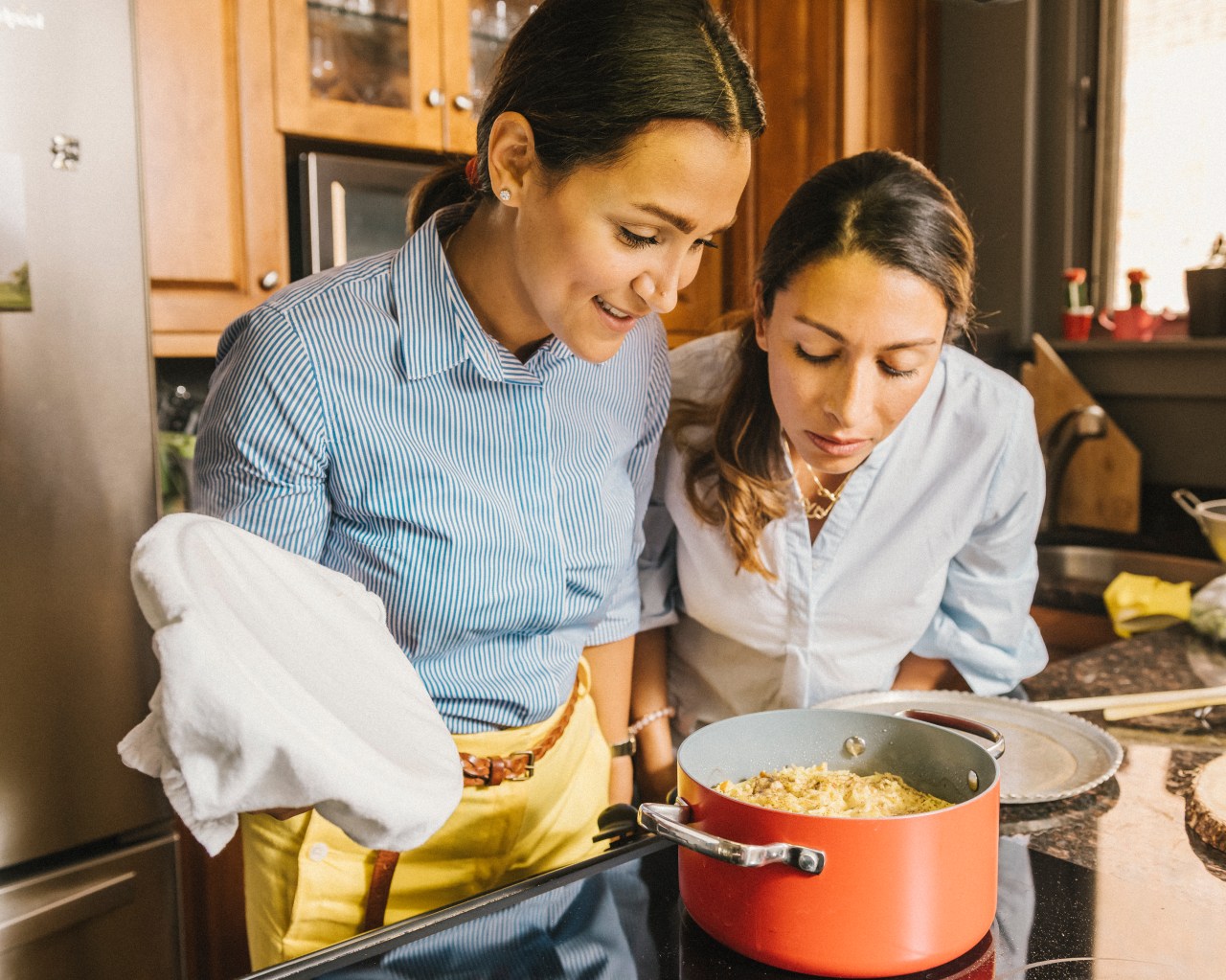 I couldn't have my mom present, but I could create her recipes to overcome my sadness over not being near her. 
As the smell of steaming basmati rice, lamb shanks, dill, and rose water filled my kitchen, it took me back to being a girl, when my mom would explain the combinations that unlocked the flavor of our culture. 
It also helped me reconnect with my husband. I was cooking to please the most special person in my life. I wasn't worried about anyone's judgments; instead I just received Jason's appreciation. It was so rewarding. 
During this time I was struggling to feel productive. Depression made me unable to pursue my writing career and love of painting, so the kitchen became my workspace. I realized that designing, planning, cooking, plating, and serving a desirable meal take a lot of creativity. And brainstorming replacements for ingredients I couldn't find, like rose petals and barberries, helped me organize my thoughts and come up with solutions to the larger problems I was dealing with.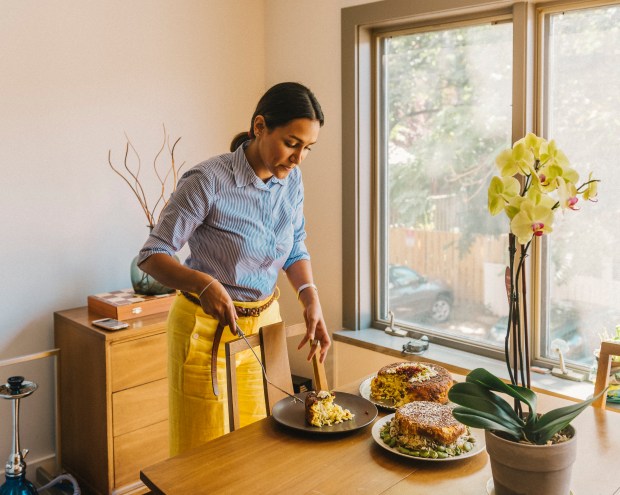 As I gained confidence in my abilities, I began cooking for others, hosting new friends. This became the best way for me to share my culture, giving me the outlet for self-expression that I needed. Soon I could feel new ideas and plans brewing.
Cooking kept me breathing through tough times and provided a creative outlet when other doors were shut in my face. It healed my insomnia and my anxiety.
When I cook, I lose my fear of never being able to go home. It brings me into the moment and bridges the gap between who I was in Tehran and who I am today in America, cooking and eating the food of my homeland. If the rest of my surroundings are surprisingly different, at least my kitchen smells like a Persian home.