Bourdain-isms
"The motorbike, the only way to see this part of the world—the thick, unmoving air, the smell, past rice paddies, water buffalos, what feels like another century."
"Laos is the kind of place that can easily capture your heart and not let you go."
"More than a few people came here for vacation and never went home."
"Hmong were killing Hmong. Bitterly. For many years."
"Let us assume the best of the intelligence officers who served here, of the pilots and bombardiers who ran missions over Laos—that they were doing their duty as they saw it, that they believed they were serving the interests of their country. That still leaves us with the unarguable fact that generations later, UXO or Unexploded Ordnance remain a huge problem."
"What had been a kingdom was now a communist regime—yeah, the bad guys won."
"Northern Laos, enchantingly beautiful, sparsely populated by remote mountain villages, for centuries home to ethnic minority hill tribes like the Hmong. This is where the CIA recruited, trained and armed over 100,000 fighters."
"The war in Laos was secret; the Russians knew about it, the Chinese, the Vietnamese, the Laotians certainly knew. The only people who didn't were the American public and Congress."
By the Numbers
260M

Number of bombs dropped on Laos between 1964 and 1973

78M

Number of those bombs that failed to explode

7M

Population of Laos

20K

People killed or maimed since the conflicts in Vietnam and Laos ended
Eats
Phothisalath Road
Luang Prabang 0600
Bourdain ate: Khao soi and khao piak sen (Lao noodle soup).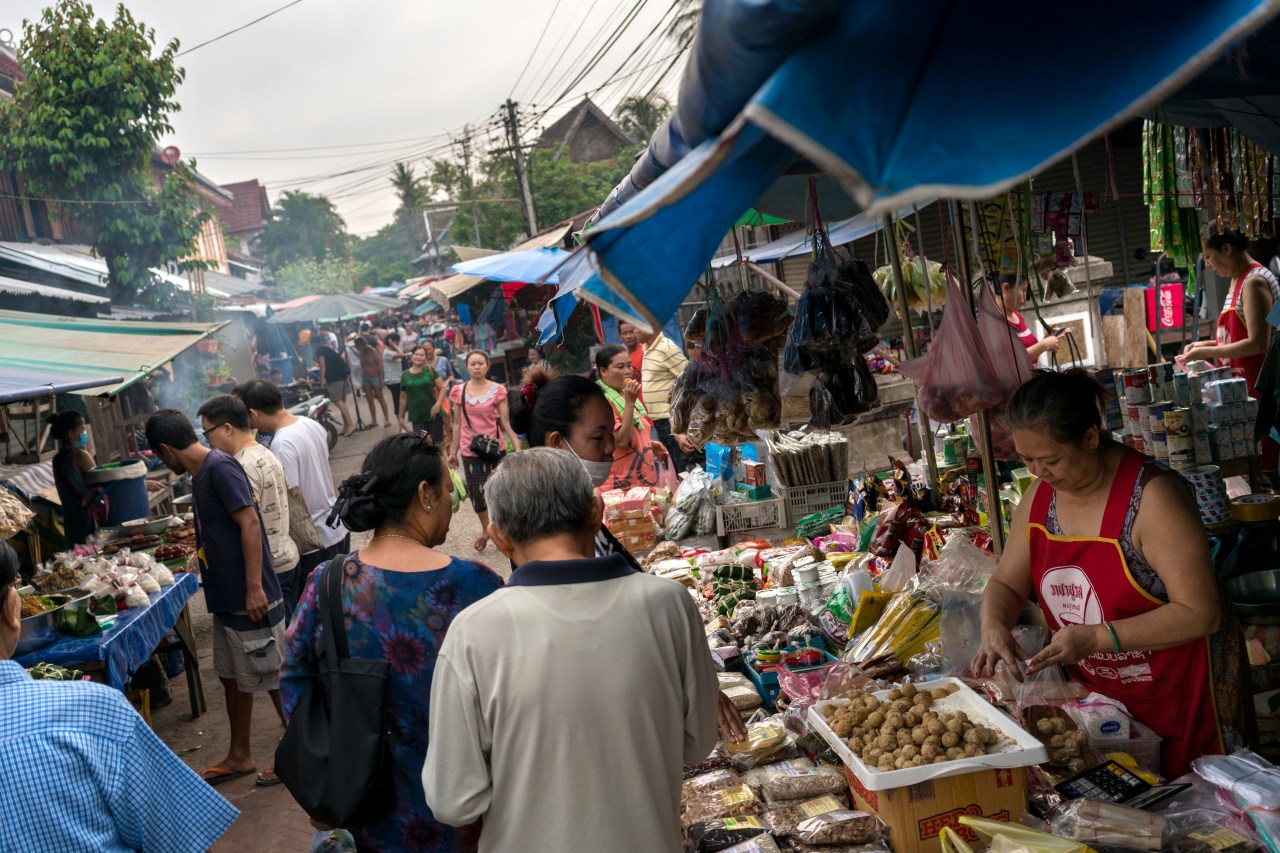 Th Khem Khong
Luang Prabang 0600
Bourdain had: Beer.
Sidekicks
James Syhabout: Chef and restaurateur behind two-Michelin-star restaurant Commis, in San Francisco.
Mr. Lee: War veteran.
Nuth and Oula: Owners of the Luang Prabang Motorcycle Club Bar.
Mama Vahn: Bourdain's old friend.
Somsanouk Mixay: Laotian journalist.
Mr. Si and his family: Friends of Chef James Syhabout.
Ben Schrameck: French expatriate, filmmaker, and entrepreneur who came to Laos in the 1990s and never left.
Know Before You Go
The Secret War: Also known as the Laotian Civil War; the covert proxy war that Washington waged in Laos without the knowledge of the U.S. Congress or the American public. The U.S. dropped more bombs over Laos during this nearly decade-long war than it did during World War II on Germany and Japan combined.
UXO: (Unexploded Ordnance) undetonated bombs.
Bombies: One of the smaller bombs in a cluster bomb.
Pathet Laos: The Laotian Communist movement and armed group that fought in the Secret War
Boun Ok Phansa: A big party marking the end of so-called Buddhist lent or Vassa, a period of meditation and sometimes self-depravation. At this time, Lao offer monks all manner of treats, like cash and candies, in addition to the usual sticky rice.
Lao-lao: Laotian sticky rice whiskey
Sep lai: Lao meaning 'very good;' a kind of Laotian bon appétit
Fact
Many Lao obtain a public education by becoming novice monks. At monasteries, they learn a number of subjects in addition to Buddhist liturgy—including foreign languages like English and sometimes French, Chef James Syhabout's friend Mr. Si told Bourdain.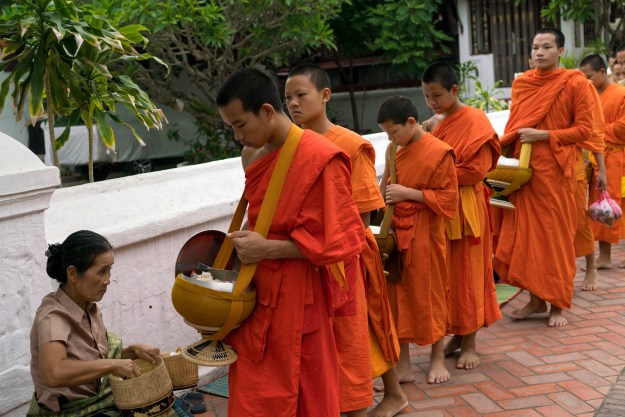 Olfactory observations
For Lao American chef James Syhabout, coming to Laos, he is greeted by two familiar smells—the smoking wood so prevalent in the preparation of food here and the smell of the Mekong River, the landlocked country's lifeline.
The Laotian Table
A traditional Laotian table is comprised of specific elements, chef James Syhabout says. There's always a soup, a stew, sticky rice, some sort of salad and Beerlao (a brand of Lao beer).