The classic New York drink known as the egg cream contains neither eggs nor cream. Rather, it's a mix of milk, carbonated water, and flavored syrup, and it resembles a root beer float when made correctly.
It is generally believed that New York candy shop owner Louis Auster made the first egg cream sometime in the 1890s. These days people say Ray's Candy Store makes some of the best, and Anthony Bourdain and Harley Flanagan (co-founder of hardcore band the Cro-Mags) stopped by to check it out when filming an episode for Parts Unknown. But Ray's—like a lot of other egg cream spots—keeps its recipe secret. It's really best to enjoy an egg cream while you're exploring the Lower East Side, but we offer you this recipe so you can make one at home.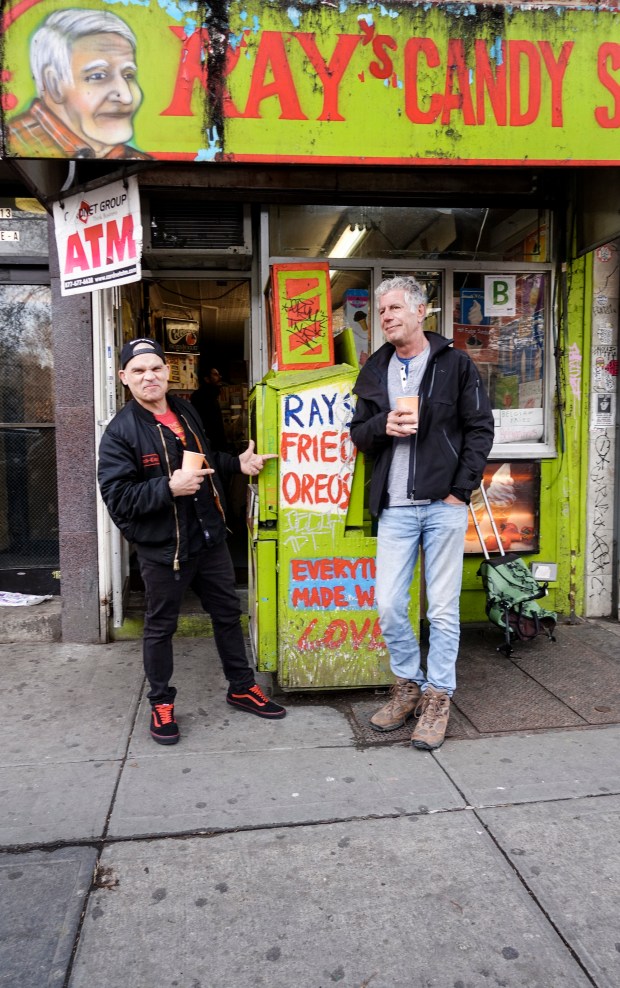 Servings: 1
Ingredients:
¼ cup cold milk
4 tablespoons flavored syrup (vanilla or chocolate)
1 cup seltzer water
Preparation:
Pour the cold milk and the flavored syrup of your choosing into a tall glass. Vanilla and chocolate are the most commonly used syrups, but feel free to use your favorite. Slowly pour the seltzer water into the glass as you vigorously stir the mixture with a fork. The liquid should bubble as you stir, and about an inch of froth should form at the top of the glass. Enjoy!