Bourdain-isms
"If you haven't been there, you probably know it as— What? A country-music capital. Grand Ole Opry. And it is Music City. And there is indeed plenty of country music—both genuine and fake-ass. But it's way more than that."
"People who grew up here will tell you the city is in a state of perpetual, never-ending change, and the rate at which things are changing is accelerating."
"Nashville could just as soon be called Punk City or Rock City. You are just as likely to find the word artisanal hanging over the door of a sandwich shop or a cupcake shop or the slow-drip-coffee laptop zone as anywhere in the land of man buns in the cities of the North. So, of course, the chefs are coming."
"Grits, well, of course."
"Nashville's Lower Broadway or Music Row—it's what Nashville is selling. It's what the tourists want."
"Stray from Lower Broadway and you're bound to stumble upon a genuine dive bar."
"Wow. It's like … country poutine."
"If you're looking for iconic Nashville, what's bone-deep, local, even deeper than the dive-bar culture, you would be talking about a thing called 'meat and three.'"
"Everybody's moving to Nashville."
"It ain't a party without deviled eggs."
"A welcoming place, a forgiving one. I feel right at home."
At Bolton's, over a plate of hot chicken: "All right, I'm going in. Do not resuscitate. [A few bites later] Oh, oh, that hurts. I think I'm hallucinating. It's like a sharp burning, and it just keeps coming and coming and coming. It's not going away."
"Oh, I wanna rub some hot chicken all over my body."
"Well, I've always wondered what it was like to have a micro penis. Ooh, I feel a little crispy. That was kind of awesome."
"Let's face it: If you own 30 classic muscle cars, there comes a point where people are gonna look at you and say, 'Sorry about your penis.' There's something— something else going on here."
"The carpetbagging interlopers are welcome here in a way that they are not in a lot of places—whether it's restaurants or music or art."
At the Catbird Seat: "I would face-plant in a big f**king bowl of this."
Eats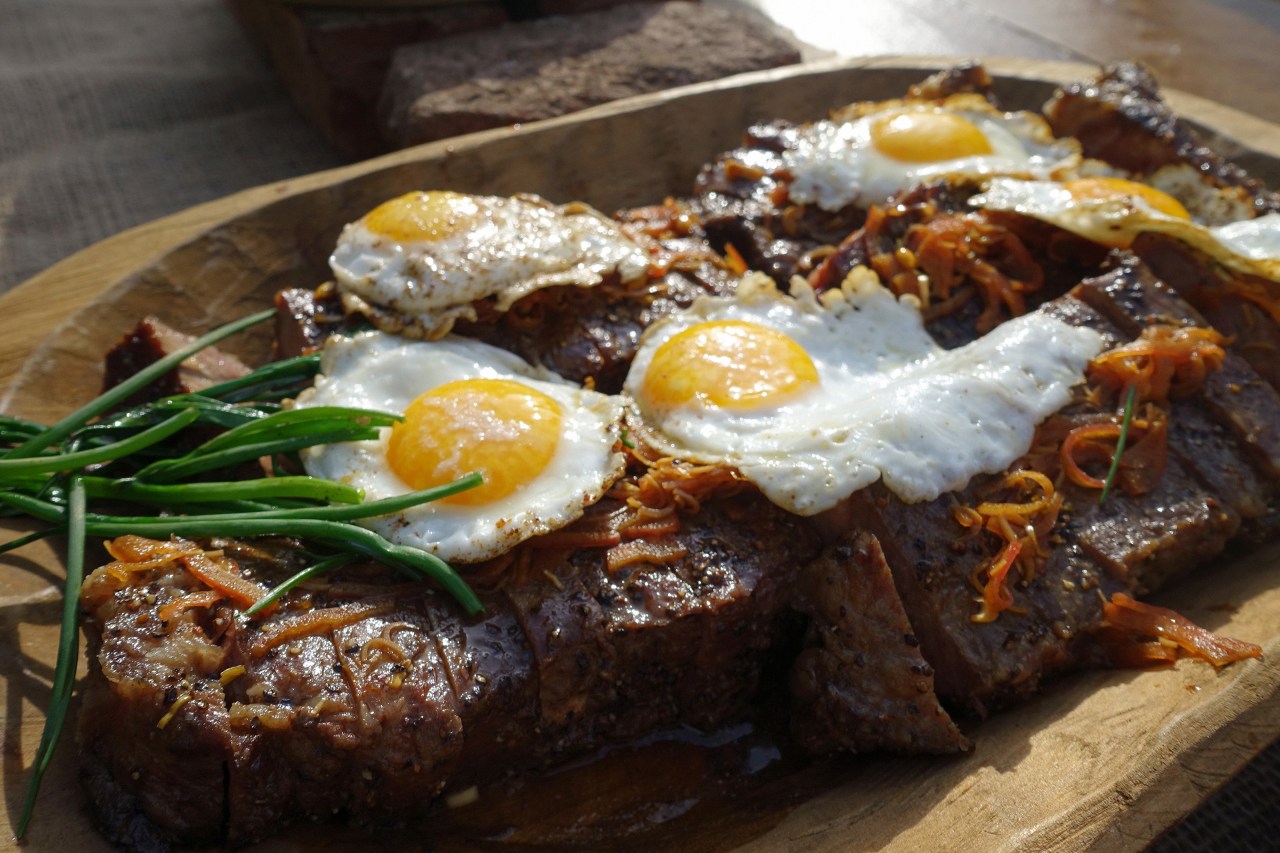 1711 Division Street
Nashville, TN 37203
+1 (615) 636-7724
Bourdain had: a cocktail.
1711 Division Sreet
Nashville, TN 37203
+1 (615) 810-8200
Bourdain ate: risotto with sunflower seeds instead of rice, topped with fermented sunchokes and garnished with sunflower sprouts; linguini with sea urchin and chili flakes, made with Japanese ingredients—wakame bucatini, yuzukoshō to represent the chili flakes, scallops dried and smoked and grated over the top; macaron and cookie.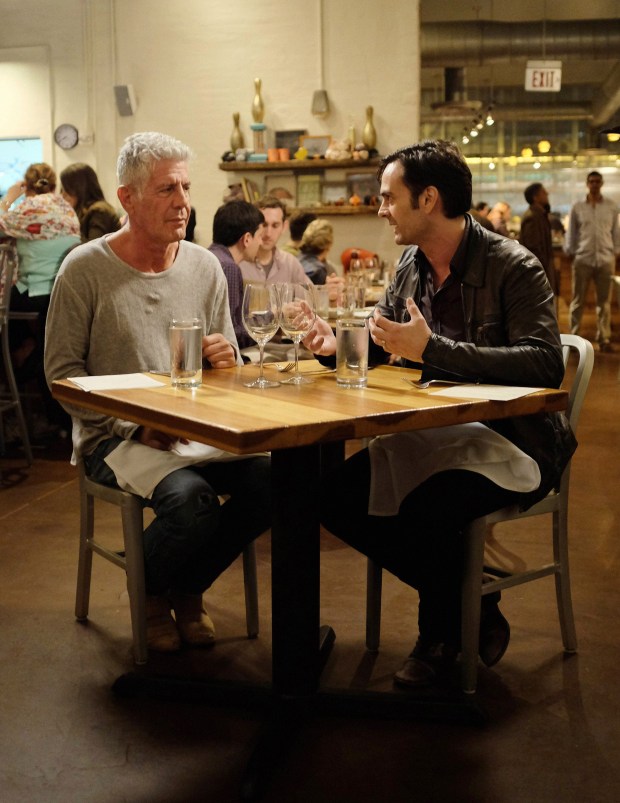 1222 Fourth Avenue North
Nashville, TN 37208
(615) 736-5838
Bourdain ate: pizza.
411 Gallatin Avenue
Nashville, TN 37206
+1 (615) 226-3566
Bourdain had: drinks and hot fries with Velveeta, aka "country poutine."
538 Lafayette Street
Nashville, TN 37203
+1 (615) 256-8501
Bourdain ate: meat and three of fried chicken and sides including okra.
624 Main Street
Nashville, TN 37206
+1 (615) 254-8015
Bourdain ate: hot chicken.
33 Peabody Street
Nashville, TN 37210
(615) 751-8111
Bourdain had: a bloody mary and hangover food.
Lingo
Meat and three: at a cafeteria establishment, a meat entree and three sides
Hot chicken: Nashville's potentially fatal (or, at least, not for the faint of heart) spicy fried chicken.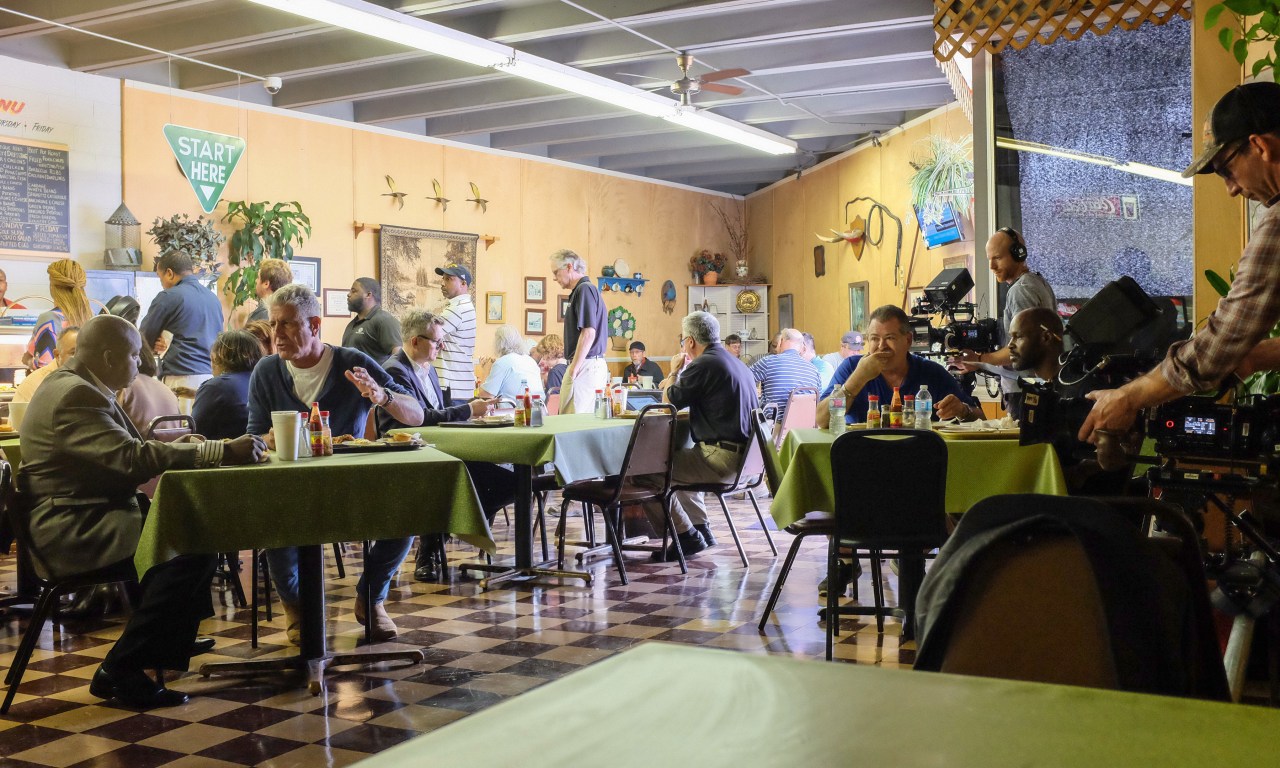 Sidekicks
Josh Habiger: mixologist and chef, one of the brains behind the Patterson House cocktail bar, the Catbird Seat restaurant, and the Pinewood Social gather space.
Ben Swank: co-founder of Third Man Records.
Jesse Boyce: CEO of Sovereign Music Group, two-time Grammy nominee, instrumentalist, songwriter, producer.
Ryan Poli: chef at the Catbird Seat.
Pat Martin: chef behind Martin's Bar-B-Que Joints.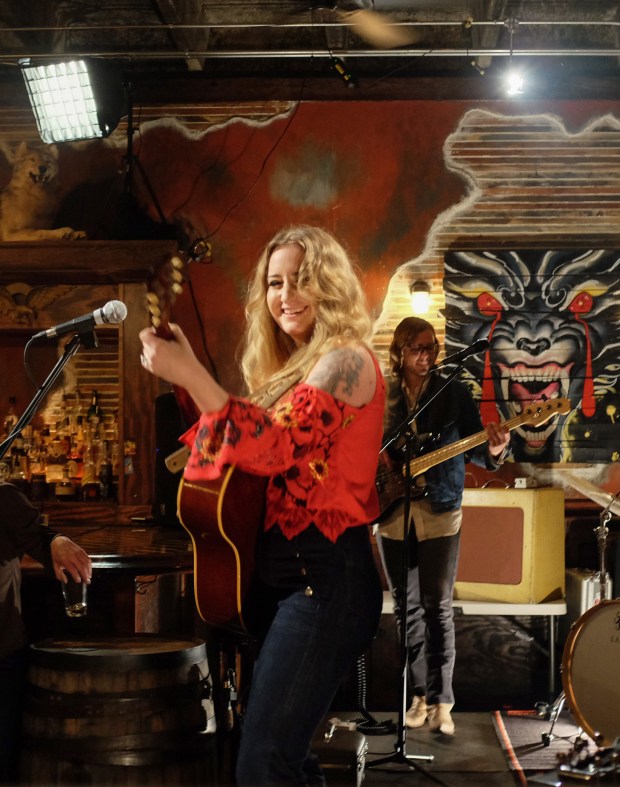 Sean Brock: chef behind Husk Nashville.
Tandy Wilson: chef behind City House.
Tyler Brown: chef behind Capitol Grille for 13 years, currently chef at Southall
Margo Price: Nashville singer-songwriter, originally from an Illinois farm.
Alison Mosshart: singer-songwriter for the Kills and the Dead Weather.
Matthew Mosshart: Alison's brother, professional chef who moved to Nashville to start a catering business.
Dean Fertita: guitarist and keyboard player for Queens of the Stone Age, musician with the Dead Weather.
Jack Lawrence: bassist in the Dead Weather, among other groups.
Jack White: musician, half of iconic duo the White Stripes, founder of Third Man Records.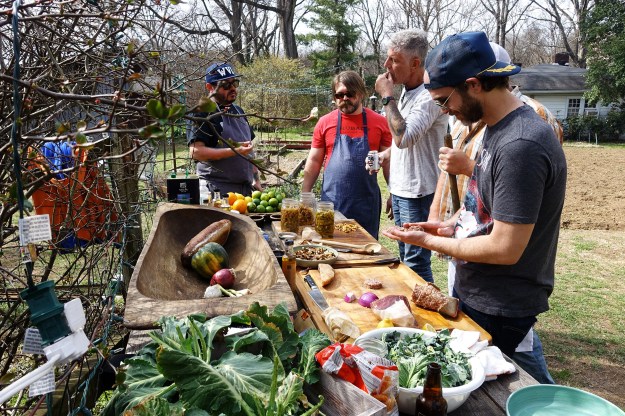 Nashville's cash crop
Music makes a whopping $10 billion a year in this quintessentially Southern metropolis. Duck into a dive bar off the beaten path (aka Lower Broadway) for a taste of how the sausage is made. This is where up-and-coming musical icons get their start.
An affair to remember
Bourdain will never forget his time in Nashville—and not just because of his grueling experiences with cryotherapy and hot chicken. As an eternal keepsake of this episode, a tattoo of a scorpion, designed by musician Alison Mosshart, was carved into his flesh at her eventful, if not downright ruckus, house party.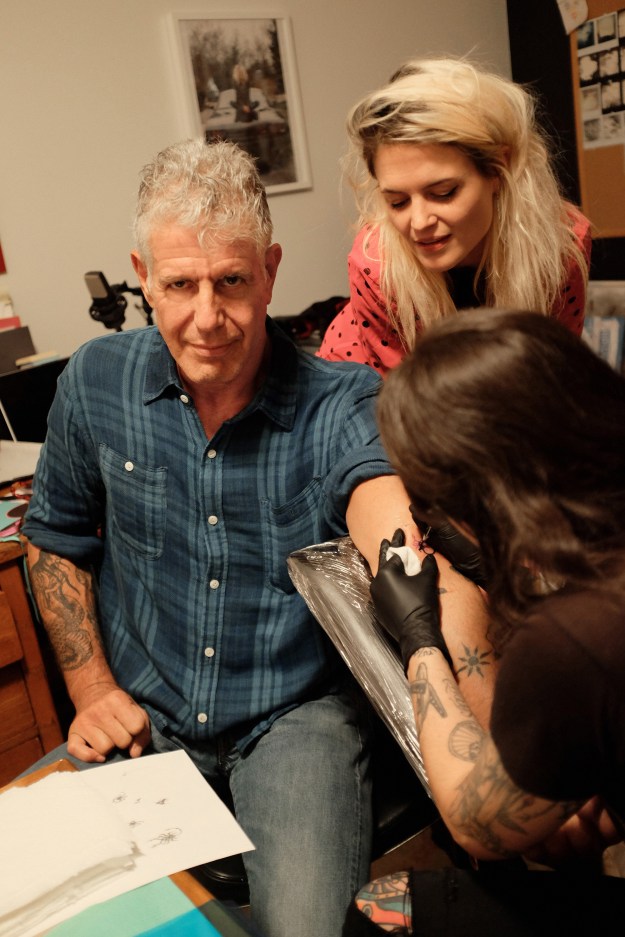 A lost world
Jefferson Street in the '50s and '60s was the epicenter of the black music scene in Nashville, recalls Jesse Boyce, CEO of Nashville's Sovereign Music Group and two-time Grammy nominee. Acts like Jimi Hendrix, Aretha Franklin, and Little Richard famously performed there.
But that history isn't as well preserved as Music Row's, Bourdain explains.
"The Jefferson Street district no longer resembles its neon-lit heyday," he says. "Like a lot of historic neighborhoods in Nashville, it's being slowly eaten by developers to make way for the shiny and the new, to accommodate all the new arrivals. But what's left is a pretty amazing musical legacy, one that's often overlooked or sometimes simply forgotten."