If Nashville's beloved meat-and-three restaurants could be written in song, it would sound like three chords and the truth.
Simplicity and honesty make the best country music—and the best food—after all. And at meat-and-threes, you'll find it on display behind the glass of a steam table, arranged in a patchwork of color and texture. Diners choose a daily meat (like fried chicken or meatloaf) and three "vegetables" (from turnip greens to macaroni and cheese).
But even more than their meals, these restaurants provide a down-home, democratic lunchroom where all are welcome and where the bounty of Tennessee's farmland is celebrated daily.
Long before "farm-to-table" became a restaurant marketing point, meat-and-threes served fresh offerings from farmland just minutes from the neon lights of the honky tonks downtown. That's part of what makes these restaurants one of the truest expressions of this area as they serve what has been grown or raised in this region.
The other part that makes it an honest picture of place? The people. Diners at meat-and-three restaurants often form a cafeteria line that can snake out the front door. They'll pick up a plastic tray and silverware before making lunch selections. John Egerton, the late Nashville writer, historian, and co-founder of the Southern Foodways Alliance, called these meat-and-three queues "the great equalizer." From policemen to truck drivers, music producers to politicians, we all must wait for lunch. But then we sit together over a simple meal—scoops of white beans and slices of crimson tomato for a cool, tart compliment to the crackle of fried chicken—before heading back to work.
Arnold's Country Kitchen
In a town of celebrities, this is the star meat-and-three with a James Beard America's Classic medal hanging on the wall next to headshots of musicians who have made this part of their lunch repertoire for years. But there's no pretense despite the accolades Arnold's has racked up over the years. At its heart, it's genuine country cooking, with favorites like slices of roast beef under rich gravy, deeply seasoned turnip greens, corn cakes, and slices of pie layered with fresh peaches. Kahlil Arnold heads up the kitchen previously run by his father Jack who opened the place in 1982. His siblings also help run the business along with his mother Rose, who often presides over the cash register doling out Styrofoam cups of sweet tea to loyal diners on their way to find a seat.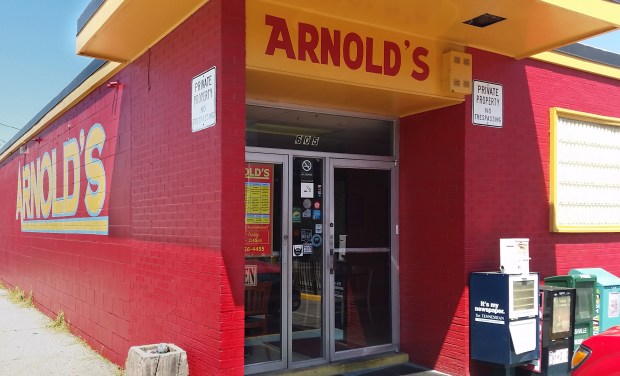 Address: 605 8th Ave. S., Nashville, TN 37203
Hours: 10:30 a.m.–2:45 p.m. Monday through Friday; closed Saturday and Sunday
Contact: +1 (615) 256-4455
Cost: $9.74 for a meat and three sides
Dandgure's Classic Southern Cooking
A lot has changed about downtown Nashville since Dandgure's opened at the city's edge 26 years ago. The Grand Ole Opry, a long-running weekly country music concert, left the Ryman Auditorium in the 1970s for new digs in the suburbs, leaving behind a somewhat seedy collection of shops and a spotty honky tonk scene. But Dandgure's stuck it out, serving a weekday lunch to a varied cast of characters over its early years. Now that the downtown is booming, you might spot construction workers in coveralls along with UPS drivers or businesspeople in suits. In an old-school space with wood-paneled walls and checkerboard tile under foot, patrons can choose old-fashioned favorites for their plates, like fried fish and deviled eggs served on leaves of iceberg alongside scoops of okra with lima beans.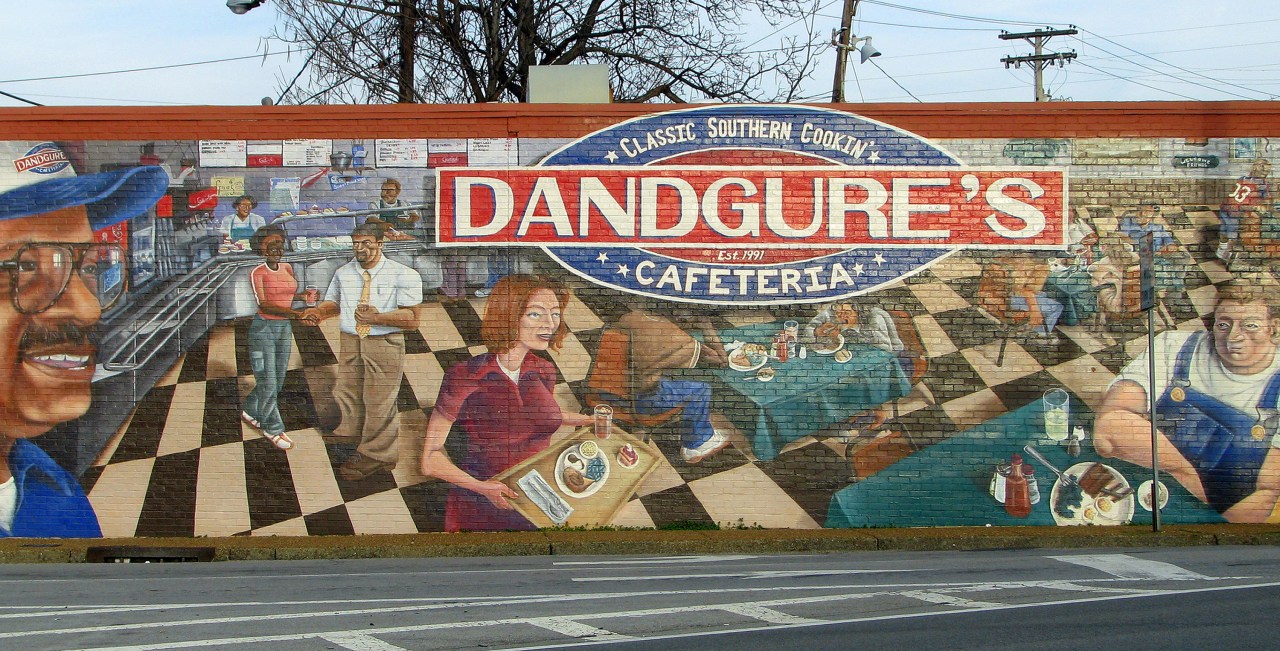 Address: 538 Lafayette St., Nashville, TN 37203
Hours: 10:30 a.m.–2 p.m. Monday through Friday; closed Saturday and Sunday
Contact: +1 (615) 256-8501
Cost: $6.95-$9.45 for a meat and three sides
Elliston Place Soda Shop
Patrons have been known to compliment owner Skip Bibb for his restaurant's nostalgic décor of red neon lights and chrome stools swiveling at the counter. But he'll remind them that they haven't so much decorated as maintained their look since the doors opened in 1939. This meat-and-three holds the distinction of being the oldest continuously operated restaurant in Nashville still in its same location. Lynn Chandler, a man known as the kingpin of the Nashville meat-and-threes, opened this spot originally (and he also sold one of his restaurants to Jack Arnold, which became Arnold's Country Kitchen). Located near the largest concentration of hospitals in Nashville as well as Vanderbilt University, it draws students, nurses in scrubs, and other longtime fans of the meat-and-three's most popular dishes: the breakfasts, burgers, shakes, and daily desserts like wedges of chess pie and heaping bowls of banana pudding.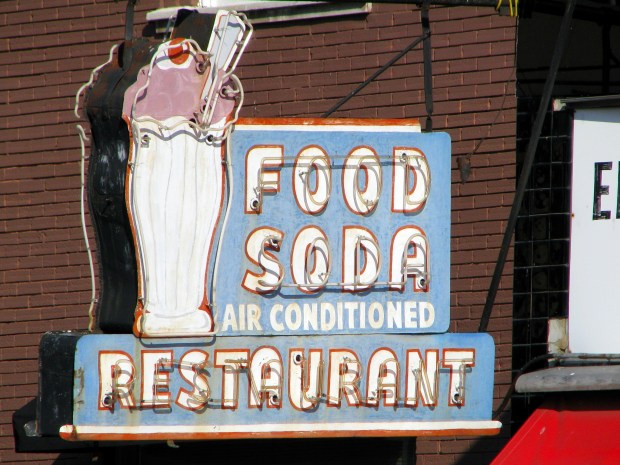 Address: 2111 Elliston Place, Nashville, TN 37203
Hours: 7 a.m.–8 p.m. Monday through Thursday; 7 a.m. to 10 p.m. Friday and Saturday; closed Sunday
Contact: +1 (615) 327-1090
Cost: $9.75 for a meat and three sides
Silver Sands Cafe
Sophia Vaughn is the second-generation in her family to carry the meat-and-three flame. Vaughn, and the women who came before her in this labor of love, arrive in the wee hours of the morning to put on pots of chicken and dumplings or black-eyed peas at this no-frills, cinder block building near the Nashville Farmers' Market. Then as customers file through the line choosing from additional favorites like stewed oxtails, fried pork chops, sweet potatoes, and hot water cornbread, Vaughn takes the temperature on moods and preferences like a mother would to those in her brood.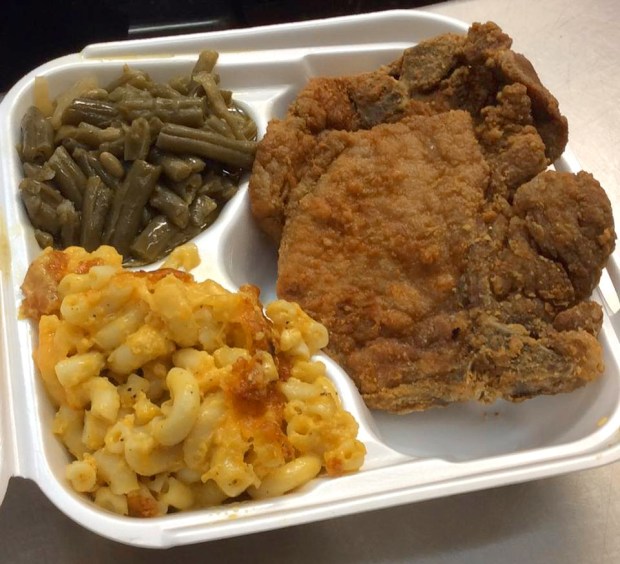 Address: 937 Locklayer St., Nashville, TN 37204
Hours: 6:30 a.m.–2:30 p.m. Monday through Friday; 11:00 a.m.–3 p.m. Sunday; closed Sunday
Contact: +1 (615) 780-9900
Cost: $10 for a meat and three sides
Swett's
The Swett family got into the meat-and-three business by accident, it seems, when they began serving meals to their family of 10 at the tavern they owned back in the 1950s. Customers were more interested in the delicious smells than purchasing drinks, so booze fell off the menu completely in place of meat-and-three favorites like country fried steak, smoked pork ribs, candied yams, green beans, and creamed corn. Many Swett family members have helped keep the restaurant running through the years, such as David Swett, who first learned to count change at a family concession stand when he was 6 years old. At 70-plus years now, he's still a frequent fixture in the dining room greeting his regulars.
Address: 2725 Clifton Ave., Nashville, TN 37209
Hours: 11 a.m. to 8 p.m. daily
Contact: +1 (615) 329-4418
Cost: $10 for a meat and three sides
Wendell Smith's Restaurant
It's a party in the front with business in the back at this meat-and-three, tucked behind a liquor store off Charlotte Avenue in West Nashville. While there's no cafeteria line and more on the menu than just the lunchtime meat-and-three fare, it's a Nashville classic for plate meals. Though the family restaurant began in a blue collar part of town, it's in an area that has become increasingly young and hip. But Wendell Smith's continues to keep it real for their regular clientele while welcoming new faces over plates of baked ham and squash alongside nests of mashed potatoes pooled with gravy. And with a fourth-generation now working the room, the family refers to their restaurant these days as a "little melting pot."
Address: 5300 Charlotte Ave., Nashville, TN 37209
Hours: 6 a.m.–7:30 p.m. Monday through Saturday; closed Sunday
Contact: +1 (615) 383-7114
Cost: $8.50 for a meat and three sides