I met Tawanda Jones and her drill team, the Camden Sophisticated Sisters, in the spring of 2013. It was 18 days before they would find themselves shining in the national spotlight of Dancing with the Stars, and they were practicing in the old cement water tower in a neighborhood Camden residents call "Polock" after the Polish-American community that used to thrive in the city
That day, a 16-year-old named Destinee Williams was crying. She had just learned that arrests been made in the 2012 murder of her father, and grief spread through the girls like a wave. "It was really emotional," said Shaniyah Birch, 15, because "it brought back memories for other people of someone they lost."
But Jones didn't tell the hundred or so girls, aged three to 18, to calm down. After a lifetime in Camden, she knew that sharing the emotional fallout of life in the nation's poorest and most violent city is as important to these girls as the dance that focuses their minds elsewhere.
"Dance," she says, "is really just an excuse to save these kids."
Ten minutes later, the girls were back on their feet. "We dance the pain away," explained 15-year-old Kyliah Walker.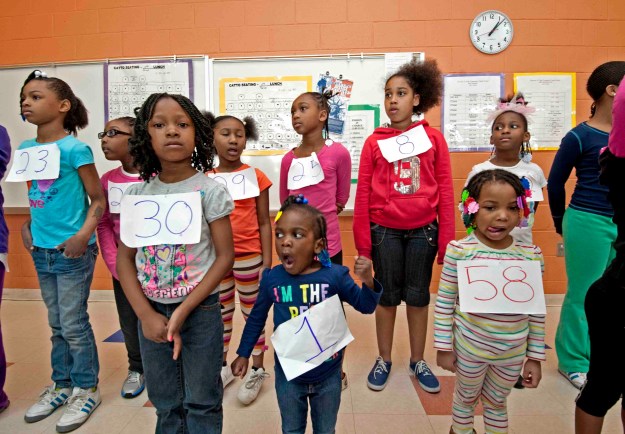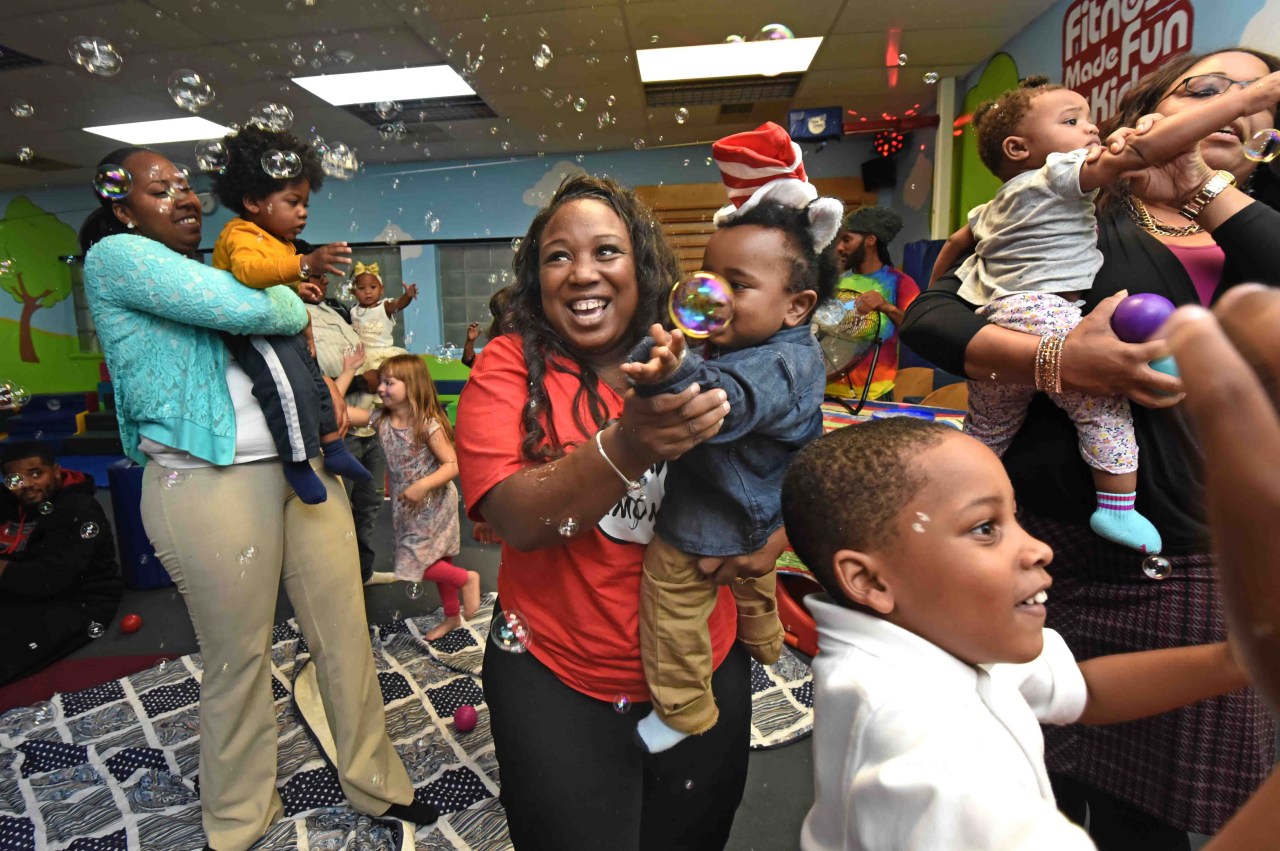 In 2011, I decided to make the troubled city of Camden, New Jersey, my unofficial beat. Three years later, I left my staff job at the Philadelphia Inquirer to document life there exclusively. Now a close friend, Jones has been a constant inspiration. I have followed the Camden Sophisticated Sisters to Hollywood and New York City, marched alongside them in Fourth of July and Miss America parades, and spent hours talking about our lives and hopes for Camden.
Jones sets the bar high for the Sisters; they must maintain a C average in school, and there are four three-hour practices each week. "This is like a job," she says. "We're teaching the child responsibility." In a city where fewer than half the high school students graduate, Jones says that all her kids have, and most go on to college or technical school.
Jones is like a second mom to the kids she calls her "babies." She has helped families pay electric bills, and stood up to drug dealers. When Sophisticated Sister Tina Baker went to the Camden High prom, it was Jones who made the last-minute repairs to her gown. Later, Jones helped her move into her first dorm room after she was granted a full scholarship to Rutgers University in its Camden location.
This year marks the 30th anniversary of the Camden Sophisticated Sisters, an organization Jones founded at 15. Looking to the future, what Jones and her husband Robert Jones want more than anything is a safe place for the kids to practice and do their homework. She already knows she will name it "The Dynamite Center," after her late, beloved grandfather, Walter "Dynamite" Green, Jr. Recently, she purchased a cavernous, corrugated-metal building in South Camden, and is currently raising money to finish the interior. It is a huge, expensive task, but she's not giving up on what she calls "the biggest item" on her bucket list.
"This means everything to me," she says. "It makes me feel like my grandfather's looking down at me and saying, 'Job well done, we accomplished what we set out to do.'"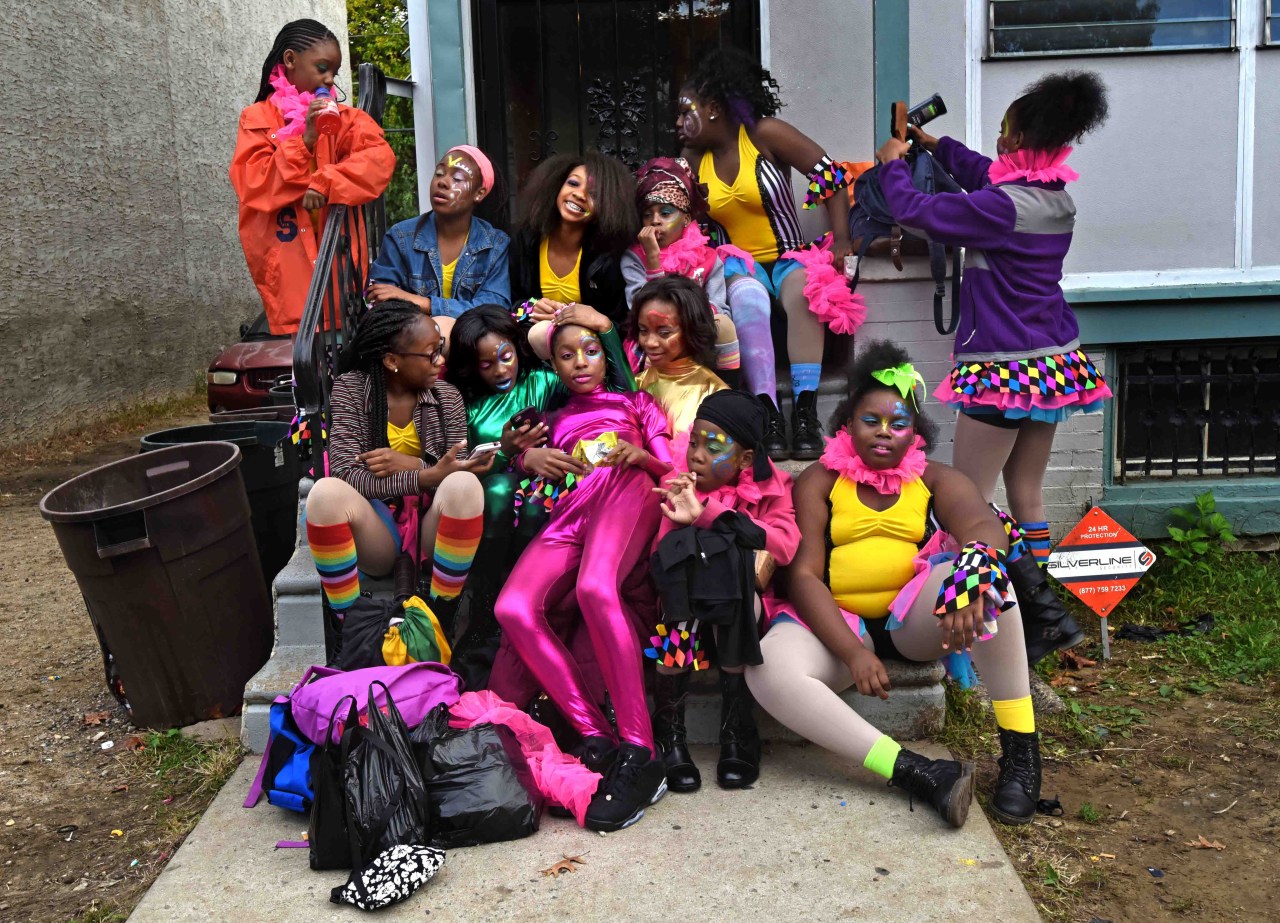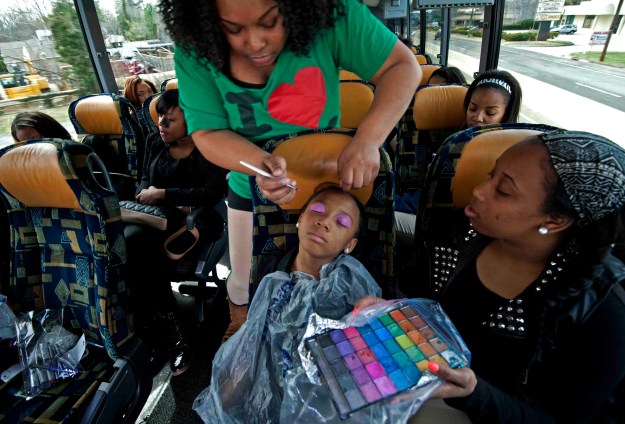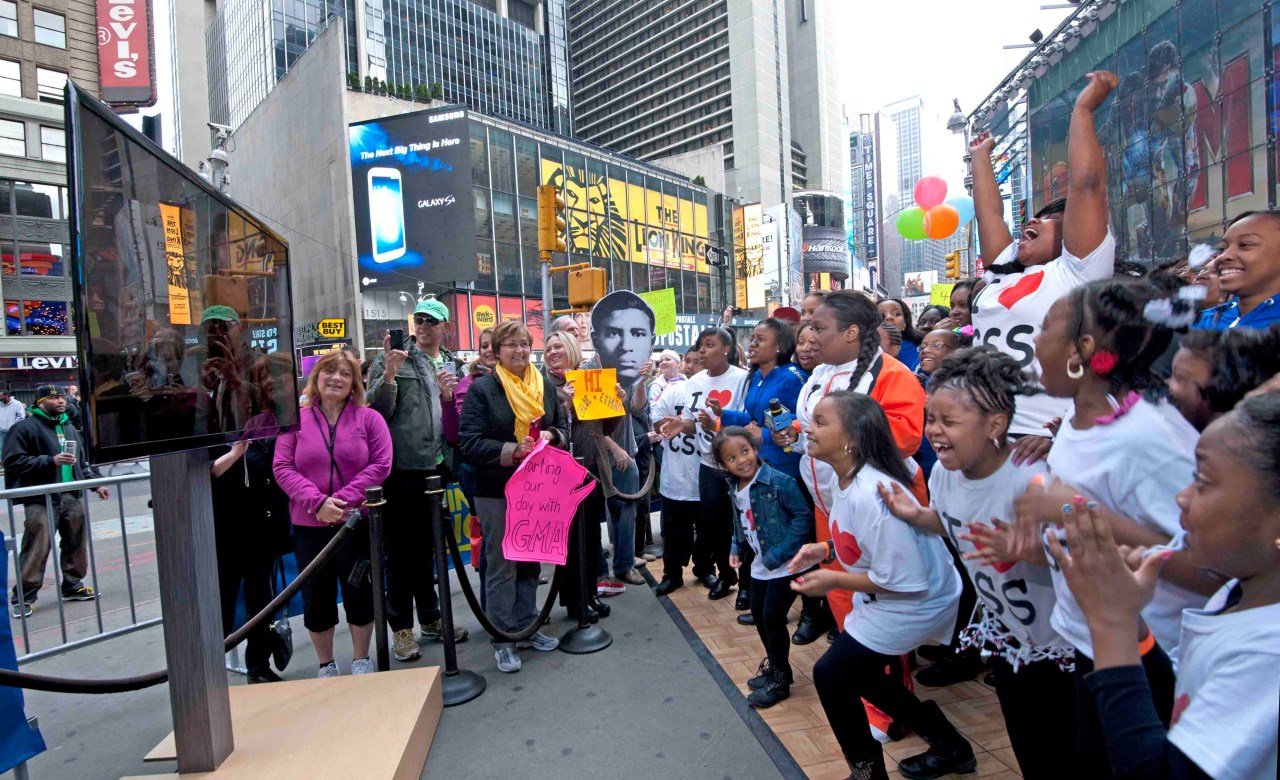 April Saul is a Pulitzer Prize-winning photojournalist who lives in Camden. Her work chronicling life in Camden can be seen here.