Nothing is more Basque than a pintxos tour—going bar to bar trying house specialties in the form of two- or three-bite dishes. Sometimes they're hot, sometimes cold, and sometimes skewered or on a piece of bread. Pintxos come in different shapes and sizes. Some are worthy of Michelin-star reverence and some should never cross the threshold of your lips. Genius exists—but not on every corner. A pintxos bar can be famous for one pintxo and have 20 others not worth trying.
Nowhere is the pintxos experience better than in San Sebastián, or Donostia as it's known in the Basque language. The city is the cultural capital of Basque country and a culinary capital of the world. But pintxos bars are only as good as the cooks in them and the ingredients they choose. To avoid losing a night eating mediocre food, read this primer to find the best of San Sebastián.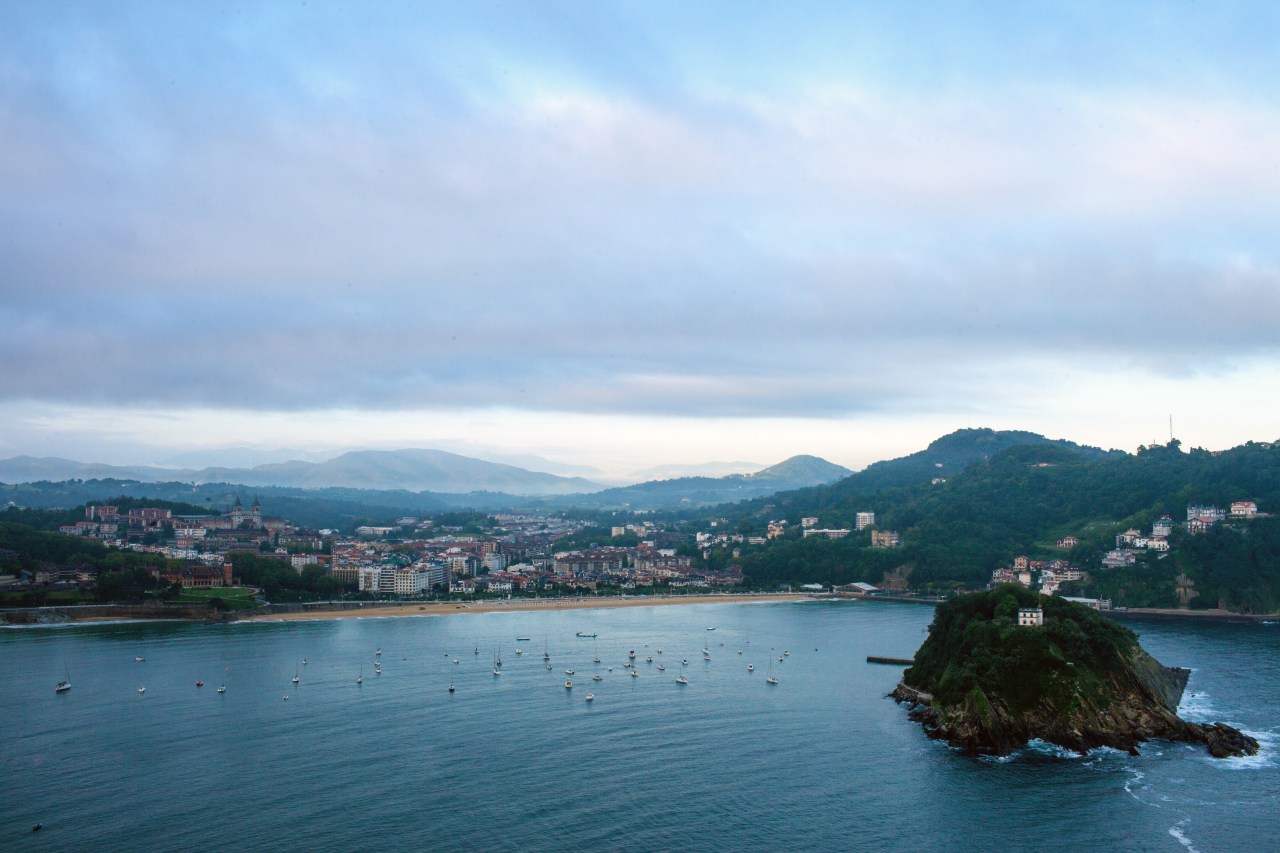 Get prepared
A day or night of pintxos means no sitting. Eating pintxos is a casual, familial affair that often takes place in crowded bars. Be ready for rubbing, bumping, and jostling—it's all part of the experience. Going for pintxos means taking some dishes from the bar-top without asking and ordering hot pintxos from the barkeep. When you're finished you will have to recount the amount of pintxos and drinks you've had. Tallying the bill is based on the honor system.
Plan your route
Many pintxos bars close Sunday nights, Mondays, or Tuesdays. Some close for two or three weeks at a time when their owners go on vacation. Spending a few minutes checking online or calling beforehand can save time and frustration.
Drink up
The wide variety of pintxos in San Sebastián mixes very well with the locally-produced white wine called txakoli. Brands to look for are Txomin Etxaniz, Hiruzta, and K5. Or try sidra. A first taste of Basque sidra may put you back on your heels, but this acidic, slightly oxidized cider is perfect for food. It is a versatile drink with a low alcohol content. Ciders, or sidras, from Zelaia and Zapiain are exceptionally tasty. Some pintxos bars champion local craft beer. Post-meal, move swiftly to ordering your gin tonic. It has nothing to do with the drink you know from stateside. It is crisp, cold, and refreshing—not plonky, watery and over-ginned. The first will go down surprisingly fast. Repeat as needed.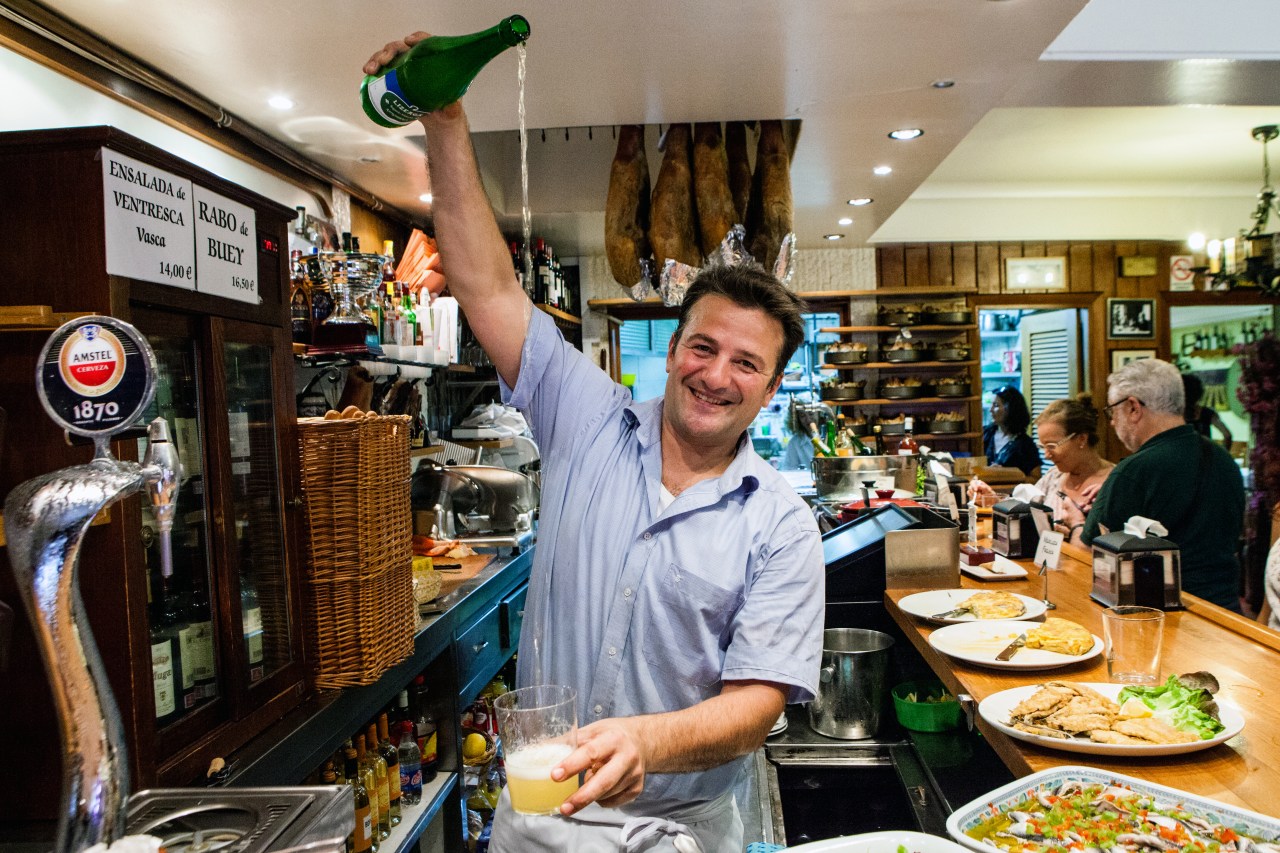 City Center (El Centro, Reyes Catolicos)
Bar Valles
Almost every pintxos establishment serves a gilda—olives, pickled peppers and a cured anchovy skewered on a toothpick. Valles claims to have made the very first one—a boast corroborated by a newspaper article hanging on the wall. The gilda is the perfect marriage of acidity, salt, and umami. Nothing opens up the palate and appetite better. While at Valles, try the baby squid cooked a la plancha and served with a simple pepper and onion vinaigrette.
Bar Iturrioz
This family-operated pintxos bar has a strong wine list and craft beer selection to accompany their traditional and less traditional pintxos. The smoked eel with salmon roe or salt cod with avocado and dried tomato are especially tasty examples of not-so-traditional small bites.
La Espiga
La Espiga is often packed with locals fresh from the San Martin market located a half-block away. From the bar top, try the highly addicting delicias—a cured anchovy with hard-boiled egg, onion, parsley, and mayo on a slice of baguette. From the kitchen, order the boquerones de Getaria, anchovies cured in vinegar served with heaps of toasted garlic.
Bar Antonio
This walk-in, closet-sized bar is packed every service. It's easy to see why when you sink your teeth into their decadent offerings like morcilla (black sausage), lightly battered and fried, then topped with seared foie gras and sauced with a sweet and sour apple agridulce. Also try the shrimp wrapped with tocino Iberico and dressed with a lemon vinaigrette, or the crispy ravioli stuffed with oxtail.
La Parte Vieja
The old part of town sits at the foot of Monte Urgull. Once a significant commercial port for the region, the San Sebastián port is now used only for leisure boats. The 1,000-year-old town that was burned down and rebuilt several times maintains its old-world feel with narrow streets and expansive plazas that are filled with pintxos bars. Here are some favorites:
Bar Ganbara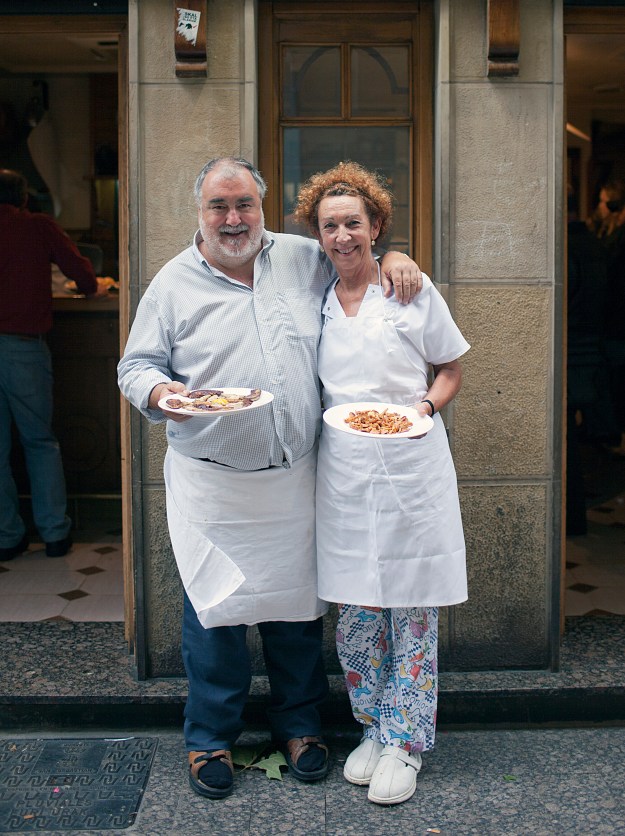 The undisputed king of traditional pintxos bars. The gildas, jamón on warm croissants, and crab tartlets are a good warm-up to ordering hot raciones from the kitchen. The porcini mushrooms cooked à la minute on the plancha and served with an egg yolk is a quintessential Basque dish. No one does it better. The seasonal seafood—anchovies, shrimp, squid, tuna neck—are all top quality. You will pay more here than at other places but it is well worth it. And the wines and beers are extremely well-curated.
A Fuego Negro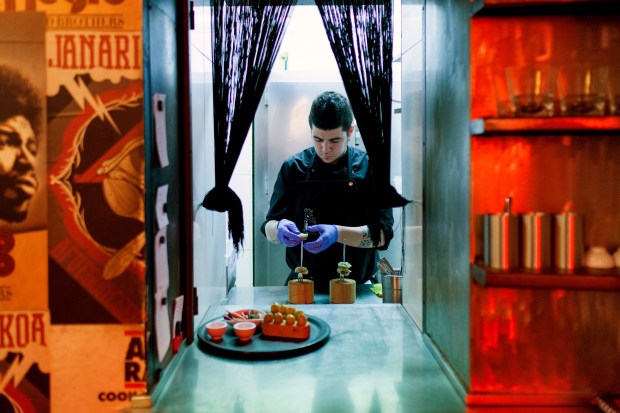 When looking for a more modern and ironic take on pintxos, A Fuego Negro is the place to be. You can find two very satisfying takes on fried chicken—either a mini-basket of fried quail or a full bucket of locally-bred fried chicken. They'll also serve a planter's clay pot full of vegetables in tempura. For fresh, lighter fare, try the tuna and watermelon tartar (depending, of course, on the season) or salad with "dirty"—super charred—grilled vegetables.
A Fuego Negro
Location: Nº, 31 de Agosto Kalea, 31, 20003 Donostia, Gipuzkoa
Contact: (+34) 650 13 53 73
Borda Berri
Another stop on the short list is Borda Berri. There are no bar-top pintxos. Everything comes from the kitchen. The crispy pig ear is gelatinous, crispy, meaty, fatty, salty. As it should be. The spiced and seared pork rib, beef cheek, and ravioli with shrimp, bacon, and leek are other worthwhile choices.
La Cuchara de San Telmo
La Cuchara shares a category with Borda Berri—there aren't bar-top pintxos here either. A penchant for salt, sear, and spice pervades their offerings. The foie gras is hard-seared and deeply satisfying. The same can be said for their crispy baby pig with apple compote, or the grilled octopus arm cooked a la plancha with braised cabbage.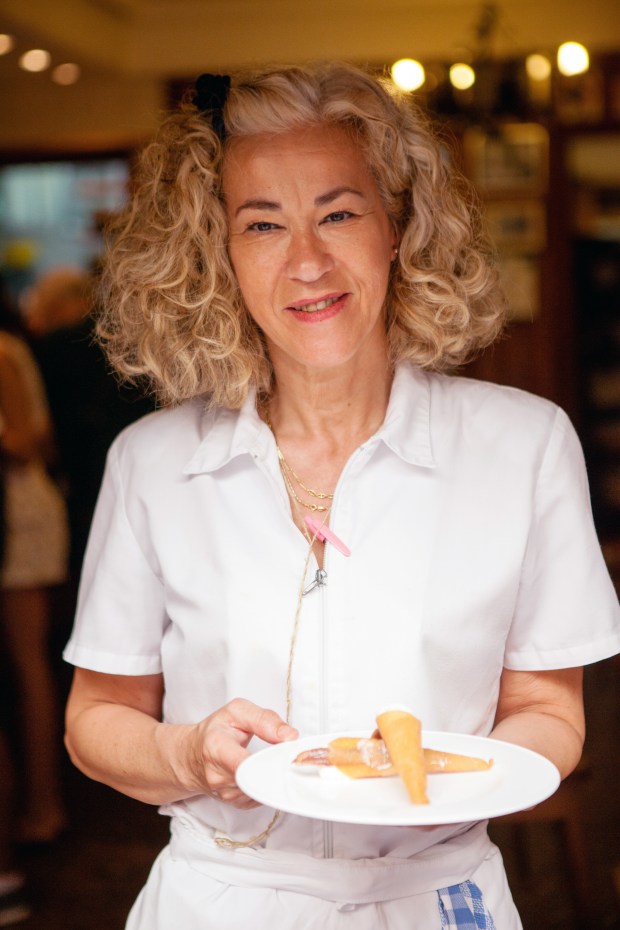 La Viña
Near the end of the night, pretty much everyone will find their way to La Viña for the house version of cheesecake that is slightly charred on the surface, yet creamy inside.
Kevin Patricio is an American expat living in San Sebastián. He is the CEO of Basqueland Brewing Project, a chef, and a writer.